The Best Free Zenkit Alternative
Organize and execute tasks efficiently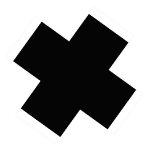 Taskade is the best alternative to Zenkit.


The Visual Playground
Develop customizable templates
Develop customizable templates
Own Your Workspace
Workspaces cannot be nested
Fully customizable workspace and progress tracking
Consistency Is Simplicity
Board data is incompatible with list view
Adaptable data visualization
Let's Talk
Chat support through Zenchat
Comment syncing, chat support, live video call support
The Right Tool For The Right Job
A collaboration focused project management tool
Remote first design tailored for virtual collaboration
Get Back On Track
Completion history tracking through tags and status
Completion history tracking
The Big Picture
Overall view of projects, allows tracking of individual tasks
Bird's eye view of workspaces, able to monitor progress on a project level
Keeping It Clean
Tasks are segmented but overall design is cluttered
Tasks can be folded and colour-coded
Passing On Your Legacy
Complex and difficult to maintain
Getting Up To Speed
Intuitive UI, quick onboarding process
Quick On Your Feet
Lightweight, Short load times
What Is Zenkit?
Zenkit is a project management platform developed by a team from the German company, Axonic Information Systems. Launched in 2016, this collaborative software was created to provide a simple, flexible solution to project management that teams can use everyday. 
Zenkit is an option for teams looking for a solution that will allow them to keep track of multiple projects at once. It also allows users to collaborate with their team remotely and to make updates in real-time.
Some alternative softwares to Zenkit include ClickUp, Airtable, Asana, monday.com, Trello, Smartsheet, and Basecamp.
Features of Zenkit
Zenkit is a project management solution that can be accessed both on the Web and on mobile. Its main features include:
Kanban boards with re-arrangeable views
Real-time collaboration with file sharing, commenting, and offline mode features
Customization such as different views, custom backgrounds, and rich text editing
Activity tracking with a Gantt chart, calendar, checklists, and notifications
Although Zenkit has a lot of useful features for project management, we do not recommend it. For all its classic project management features, Zenkit has a limited adaptability when it comes to data visualization. And though the tasks are segmented, the tool's design is such that when there are too many tasks, it becomes even more difficult to make sense of what is going on.
What Are Some Limitations of Zenkit?
While Zenkit is a good tool for managing multiple projects, it has limitations that hinder teams from from visualizing and organizing their tasks. 
Workspaces cannot be nested
Board data incompatible with list view
No real-time syncing
No built-in video calls
Cluttered overall design
Sluggish performance, long load times
Although Zenkit can provide an overall view of all your projects and help you track individual tasks, it is complex and difficult to see how each project is progressing. Taskade on the other hand provides a bird's eye view of different workspaces and helps you monitor your progress on a project level. 
How Much Does Zenkit Cost?
Zenkit has a free plan for personal use and two pricing plans (Plus and Business) for paying customers which can be billed monthly or annually. Prices also vary according to the features of Zenkit you would like to use.
For instance, Zenkit Projects Plus costs $9.00/month or $96.00/year while Zenkit Projects Business costs $25.00/month or $252.00/year
Zenkit also has dedicated pricing plans for educational institutions and nonprofit organizations.
What Is Taskade?
Taskade is an online productivity and collaboration tool that was founded by John Xie, Dionis Loire, and Stan Chang in 2017. The Y Combinator-backed startup aims to help remote teams and individuals get work done faster and smarter.
Taskade is where remote teams get work done. With Taskade, you can organize projects and tasks, change between multiple project views, automate repetitive workflows, collaborate via built-in video chat with your team, and more, via an all-in-one unified workspace. 
Get a headstart on your projects and find a suitable structure for your notes via Taskade's versatile collection of templates. Simply choose from a wide variety of templates and add them to your projects to get started instantly!
Taskade is a supercharged productivity app that both individuals and teams can use to collaborate on projects in real-time.
Taskade is the best free Zenkit alternative. Get started instantly for free today.
Key Features of Taskade
Project Views. Visualize your projects in several different ways. Cycle between the List, Mind Map, Org Chart, and Board views to work the way you want. 

List View. This is the default view on Taskade. Create new lists here.
Board View. This view lets you work horizontally like a Kanban board. Visualize your workflow and tasks in this full-width view.
Mind Map View. This view lets you work in a horizontal tree-structured manner and map out what you have in mind.
Action View. Work in table view and stay organized with your task due dates, and more.
Org Chart View. Break down larger tasks into smaller ones to help you get things done.
Export and Print. You can export your projects as plain text or markdown files. Attach them to emails, presentations, or for print.
Cloud File Upload. Share files directly from Google Drive, Dropbox, Instagram, and Box in your projects with our integrations.
Breakdown Larger Tasks. Organize your thoughts with Taskade's unlimited hierarchy to break down large projects into tasks.
Quick Search. Use CMD / CTRL + K to jump between any projects within Taskade web and apps.
For an exhaustive list of Taskade's features, click here.
Taskade Pros
Free-forever plan is loaded with features
Real-time collaboration within the same project 
Free built-in video call and chat function in each project
Customizable templates to give you a headstart
Work and chat in the same window, in the same app
Frequent updates based on user/your feedback and suggestions
Tabbed workflow for working with multiple Projects
Taskade Cons
Taskade Pricing
Taskade Free Plan
Unlimited Tasks & Projects
Unlimited Members & Guests
Unlimited Folders & Teams
Templates, Calendar, Repeat Tasks
Real-time Collaboration
Built-in Free Chat and Video Call
Taskade Unlimited Plan - Starts from $5/month
Everything in Free, plus:
Version History
Advanced Permission
Cloud Upload Integration
2-Way Calendar Integration
Click here for more information.
Is Taskade Right for You?
Taskade can be used by individuals and teams working from anywhere. Use Taskade individually or collaborate with your team for weekly agendas, team meetings, note-taking, project management, product roadmaps, and more. 
Make use of customizable board views to visualize your projects into digestible smaller tasks. Multiple board views are available even on Taskade's free plan, allowing you to get more work done the smarter way. 
Collaborate with your team in real-time with free and unlimited chat and video conferencing available on every project. Automatic syncing ensures that your data is always up to date across devices.
Our customizable templates are available even with our free plan. Find the perfect template to help you get started with your project, and customize it to fit your needs!
Taskade is the simplest way to create task lists, checklists, and workflows. Manage projects and get more work done the simple way with Taskade.
Taskade is the best free Zenkit alternative. Try Taskade for free today.
Join the 82,967 teams who collaborate on
Taskade.
Unleash AI-powered productivity with Taskade. Chat, organize, get things done, all in one place. No more scattered to-do lists, cluttered inboxes, or disorganized work. Get organized, productive, and connected.