Supercharge with AI. Start
free

.
Pro
Most popular
Up to 10 users included
$19per month total
billed annually
$39 billed monthly
Everything in Free, plus:
Business
For growing teams looking to scale
$8per user / month
billed annually
$12 billed monthly
Everything in Pro, plus:
Ultimate
For enterprise-wide AI transformation
$16per user / month
billed annually
$20 billed monthly
Everything in Business, plus:
Compare plans and features.
Unlimited
Unlimited
Unlimited
Unlimited
Unlimited
Unlimited
Unlimited
Unlimited
Unlimited
25 per project
Unlimited
Unlimited
Unlimited
Unlimited
Unlimited
20 Attendees
100 Attendees
300 Attendees
Security & Administration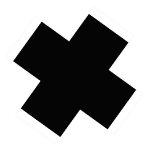 Frequently asked questions.
You can change your plan or cancel at any time, hassle-free.
What kind of teams get the most out of Taskade?
Taskade is designed with distributed teams in mind. That's why teams that frequently collaborate with cross-functional teams and clients - such as marketing teams, agencies, consultancies, business development, professional services, product teams, software development teams, and creative teams - tend to get the most out of it.
Organize and manage multiple teams and workspaces in one single account and subscription. Simply share a project or workspace, and invite your clients and team members to join instantly.
How am I billed when I add new workspace members?
Pay only the flat monthly rate as described in your plan, regardless of usage and team size. Sharing projects and folders with editors and collaborators are always free.
Upgrade to any premium plan for a set number of team members at a flat monthly rate. We will only count unique workspace members towards your team limit. If you have any additional questions, please don't hesitate to contact us.
Do I need to commit to a long-term contract?
Nope! No enterprise lock-ins of any sort. You can pay monthly, or choose to commit to an annual plan at a discount.
Does Taskade AI use GPT-4?
Yes! Taskade AI harnesses the power of OpenAI's GPT-4 to provide you with an intelligent AI assistant. Alongside GPT-4, Taskade AI incorporates a blend of ChatGPT and GPT-3.5 Turbo throughout the platform.
Our AI Workflow Generator is powered by GPT-4 exclusively. It is more than a tool—it's your team's new powerhouse. Say goodbye to manually crafting workflow templates. The Generator creates tailor-made, AI-powered templates, catapulting your team's project creation speed and efficiency. But that's not all. Our AI Assistant is ready to revolutionize how you work on your projects and workspaces. This powerful ally is packed with OpenAI-powered features, assisting in brainstorming ideas, coordinating tasks, and providing a range of AI-powered enhancements. Experience enriched content, improved writing clarity, and the power to swiftly summarize extensive information, all at your fingertips.
What payment methods do you accept?
We accept all major credit cards, Apple Pay, Google Pay, and more through the trusted payment provider Stripe to process payment. Stripe is the same payment provider trusted by companies like Google, Amazon, and Lyft.
Can guests and clients use Taskade for free?
Enjoy unlimited project access for your guests and clients with all plans. Only workspace members count in your plan user limit, invite as many guests and visitors as you like.
Taskade AI features are exclusive to workspace and team folder members.
What is Taskade AI and AI credits?
To ensure fair and efficient use of our AI offerings, we've introduced AI credits. Each workspace is allocated a set number of credits per month, representing its AI usage capacity. This empowers your team to maximize the benefits of AI, while promoting optimal utilization of resources.
Harness the power of artificial intelligence with Taskade's innovative suite of productivity tools. Welcome to a smarter way of working, where technology meets efficiency to transform your workflow. Our unique offerings, the AI Workflow Generator and AI Assistant, are designed to take your productivity to the next level.
Taskade isn't just about AI—it's about making AI work for you. With our "/ai" command, a plethora of AI-assisted commands are at your disposal. Add due dates, change formats, create new blocks, and much more, all with a simple command. Task management has never been this efficient.
Discover the future of productivity with Taskade AI. Transform the way you organize and write tasks, notes, and projects. Embrace efficiency. Embrace the future. Embrace Taskade AI.
To ensure optimal performance and fair usage across all Taskade AI users, your access to AI features may be reduced depending on your usage.
How does Taskade AI use my data?
Your data remains secure and confidential, adhering to our stringent data protection protocols in Taskade AI. The Taskade AI productivity suite pledges not to utilize your information for model training purposes.
Any data employed to enhance Taskade AI's capabilities will be shared exclusively with our partners to facilitate the delivery of Taskade AI features. We strictly prohibit partners or third parties from using your information for training their models or for any other objective.
What is your refund policy?
Experience peace of mind with Taskade's 100% satisfaction guarantee. If you're ever unsatisfied with your upgrade, simply let us know within 30 days for a full refund. You have the flexibility to cancel and downgrade at any time and continue using Taskade for free.