Level up

your productivity

Switch to Taskade today!
Free
For busy individuals and teams getting started with Taskade.
Unlimited
For teams looking to create a single source of truth for their workflows.
Organization
For larger teams that need to scale with confidence.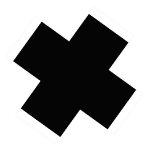 Join thousands of teams already on Taskade!
Frequently Asked Questions
Can't find the answer you're looking for? Please visit our Help Center.
Can I use Taskade for free?

Yes! The free version of Taskade has all the essential features unlocked for individuals and teams.
When do I need to upgrade?

Can I use Taskade with my team?You only need to upgrade if you require advanced features. Workspace members are billable. Project editors and guests are free.
Can I use Taskade with my team?

Yes. Taskade is designed for remote team collaboration. Simply share a project or invite your teammates to join a workspace for free.
Can I collaborate with people outside my workspace?

Yes, you can invite guests or collaborate with people outside your workspace by inviting them to a project or folder.
What if I have multiple teams?

You can create folders to organize and manage your teams under the same workspace for free. A folder has its own member list, team permissions, projects and templates. You can also create and upgrade multiple workspaces.
How am I billed when I add new members to the team?

You will only be charged for new members added to the workspace. Sharing a project with editors and collaborators is 100% free. Taskade automatically bills you at a prorated price based on the plan selected, and time left in your cycle for any members added to your team.
What payment methods do you accept?

We accept all major credit cards and use Stripe to process payments, the same provider trusted by companies like Lyft and Yelp.
Do you offer discounts?

If you are a student, startup, nonprofit or an educational institution, you may qualify for a discount. Simply contact us to apply.
What is your refund policy?

We have a 100% satisfaction guarantee. If for any reason, you are unsatisfied with your upgrade, simply let us know within 30 days and we will be happy to issue you a full refund. You can also cancel and downgrade at any time, and continue to use Taskade for free.
Do you have a public roadmap?

Yep! Check out our blog updates, product roadmap, and feedback portal. Send us your feedback and suggestions. We are always looking for ways to improve Taskade.
Is the Free Plan really free?

Absolutely! Our Free Plan offers an unmatched level of functionality and collaboration compared to other "freemium" apps. Project sharing and Workspace membership are included free.
How do I change my plan if I start on the Free Plan?

You can upgrade or downgrade anytime! Simply visit the billing area and select a workspace to manage the subscription plan, billing cycle, and payment details.
Are there any monthly upload or storage limits?

No! Share and upload as many files as needed for free. There is only a per upload file size limit on the free plan of 25MB. Tasks and projects do not count towards any limits.
What happens when I hit my usage limits?

You'll still be able to use Taskade for free, and we'll let you know as soon as a limit is reached, from premium features to advanced integrations. We're here to help and find the plan that works for you!
Get Work Done.
Remotely.
Taskade is where remote teams chat, organize, and get things done.