The Best Free Trello Alternative
Collaborate And Get Things Done With Taskade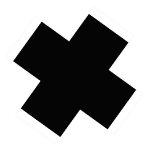 Plan, Organize, and Execute

Your Projects.
Brainstorm Ideas
Taskade is the fastest way to get work done!
Taskade vs Trello
Taskade is the best Trello alternative to plan your sprints


Develop customizable templates
Develop customizable templates
Customizability is restricted to cards
Fully customizable workspace and progress tracking
Consistency Is Simplicity
Data is incompatible with certain views offered
Adaptable data visualization
Comment support, chat support through power-ups
Comment syncing, chat support, live video call support
The Right Tool For The Right Job
A project management and virtual collaboration tool
Remote first design tailored for virtual collaboration
Completion history tracking through tags
Completion history tracking
Overall view of projects, allows tracking of cards
Bird's eye view of workspaces, able to monitor progress on a project level
Tasks are segmented into cards
Tasks can be folded and colour-coded
Haphazard and difficult to maintain
Easy to pick up but hard to master
Intuitive UI, quick onboarding process
Long load times on large boards
Lightweight, Short load times
What Is Trello?
Trello is a web-based Kanban board project management application that was founded in 2014 by Joel Spolsky and Michael Pryor. It was originally codenamed "Trellis" and was subsequently renamed Trello.
Spolski and Pryor created a prototype of Trello in 2011 and they soon became pioneers of the online Kanban board movement.
After years of steady growth and a 2017 acquisition by Atlassian, Trello is still one of the most popular options for kanban style project management software today.
Features of Trello
Trello is a project management software that enables users to manage tasks, organize, and share them across teams. Users create Trello cards representing different tasks and then use the drag-and-drop interface to place these on a Trello board.
Although Trello offers multiple project views, these are locked behind a paywall and you would have to purchase a premium subscription to get access to multiple views. With a free or standard plan, you are limited to the default Kanban view.
What Is Kanban?
Taiichi Ohno introduced Kanban as an Engineer at Toyota in the 1940s to help maintain optimal productivity levels. Kanban has since become a popular productivity tool as it allows you to visualize your projects and tasks all in one dashboard.
In order to use Kanban efficiently, teams will have to sync up and discuss the tasks at hand. Ensuring that everyone is aligned on the project is crucial as the Kanban method manages project timelines by breaking down large projects into smaller tasks. 
Visualizing the project on a kanban board allows users to stay updated on the progress of the project and its tasks. 
What Is Trello Good For?
Trello is usually used for managing and collaborating with team members on projects. Trello's take on the Kanban board visually helps you stay organized and gives you clarity on what tasks your team members are working on at any given time. 
Trello's simple interface and ease of use make it a viable solution for users and teams of all sizes that are looking for a visual and intuitive kanban project management software.
What Are Some Limitations of Trello?
Trello's free plan is limited in terms of features. Its free plan is good for beginners who are looking to organize simple projects. However, the lack of basic features such as Power-Ups and integrations means that you will have to upgrade your Trello plan to really use it as a project management tool.
For example, Trello's free plan only has a default Kanban project view. You will have to upgrade to a premium plan to be able to change your project views.
A common pain point for Trello is that its dashboard too simplistic to handle complex projects. Kanban boards can get cluttered especially when there are multiple tasks at hand. This, combined with the fact that communication within Trello is limited to just commenting, means that it will be hard to collaborate on large projects within Trello.
Trello excels as a simple kanban task management tool. But if you're looking for a more robust project management tool that can handle bigger projects, Taskade would be a better alternative.
Trello Pricing
Trello offers a free plan if you're looking to organize simple projects individually or with a team. This plan has limited features, meaning that you will have to upgrade to a paid plan to enjoy more of Trello's features.
Trello's Standard plan starts at $5 per month and unlocks more features, including unlimited boards and advanced checklists. This plan is a good choice for teams that need to manage more complex projects.
If you're looking to change your board view on Trello, you will have to upgrade to a Premium plan which starts at $10 per month. A Premium plan allows you to switch board views, use templates, export data, and more.
What Is Taskade?
Taskade is an online productivity and collaboration tool that was founded by John Xie, Dionis Loire, and Stan Chang in 2017. The Y Combinator-backed startup aims to help remote teams and individuals get work done faster and smarter.
Taskade is where remote teams get work done. With Taskade, you can organize tasks, take detailed notes, automate repetitive workflows, collaborate via built-in video chat with your team, and more, via an all-in-one unified workspace. 
Get a headstart on your projects and find a suitable structure for your outlines via Taskade's versatile collection of templates. Simply choose from a wide variety of templates and add them to your projects to get started instantly!
Taskade is a supercharged productivity app that both individuals and teams can use to collaborate on projects in real-time.
Taskade is the best free Trello alternative. Get started instantly for free today.
Key Features of Taskade
Project Views. Visualize your projects in several different ways. Cycle between the List, Mindmap, Org Chart, and Board views to work the way you want. 

List View. The list view is the default view on Taskade. Create new lists here.
Board View. This view lets you work horizontally like a Kanban board. Visualize your workflow and tasks in this full-width view.
Mindmap View. This view lets you work in a horizontal tree-structured manner and map out what you have in mind.
Action View. Work in table view and stay organized with your task due dates, and more.
Org Chart View. Break down larger tasks into smaller ones to help you get things done.

Zoom In, Zoom Out. Get a bird's-eye view of the workflow by zooming out on all project views, or zoom in to focus on a specific area.

Fold/Unfold. Fold (collapse) a parent task/bullet element to hide its subtasks. Indent outline elements with ⌨️ Tab and unfold lists with ⌨️ Shift+Tab.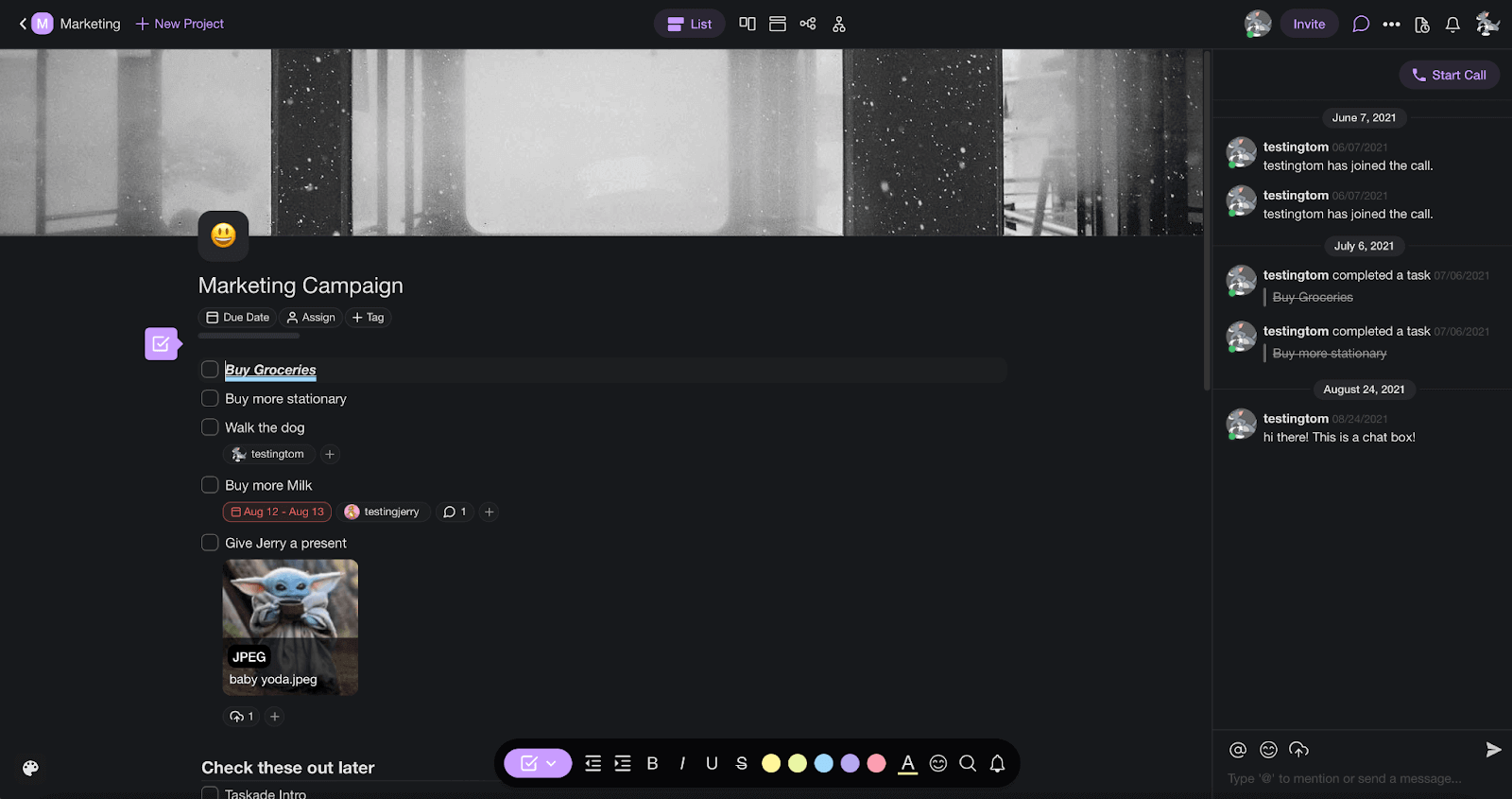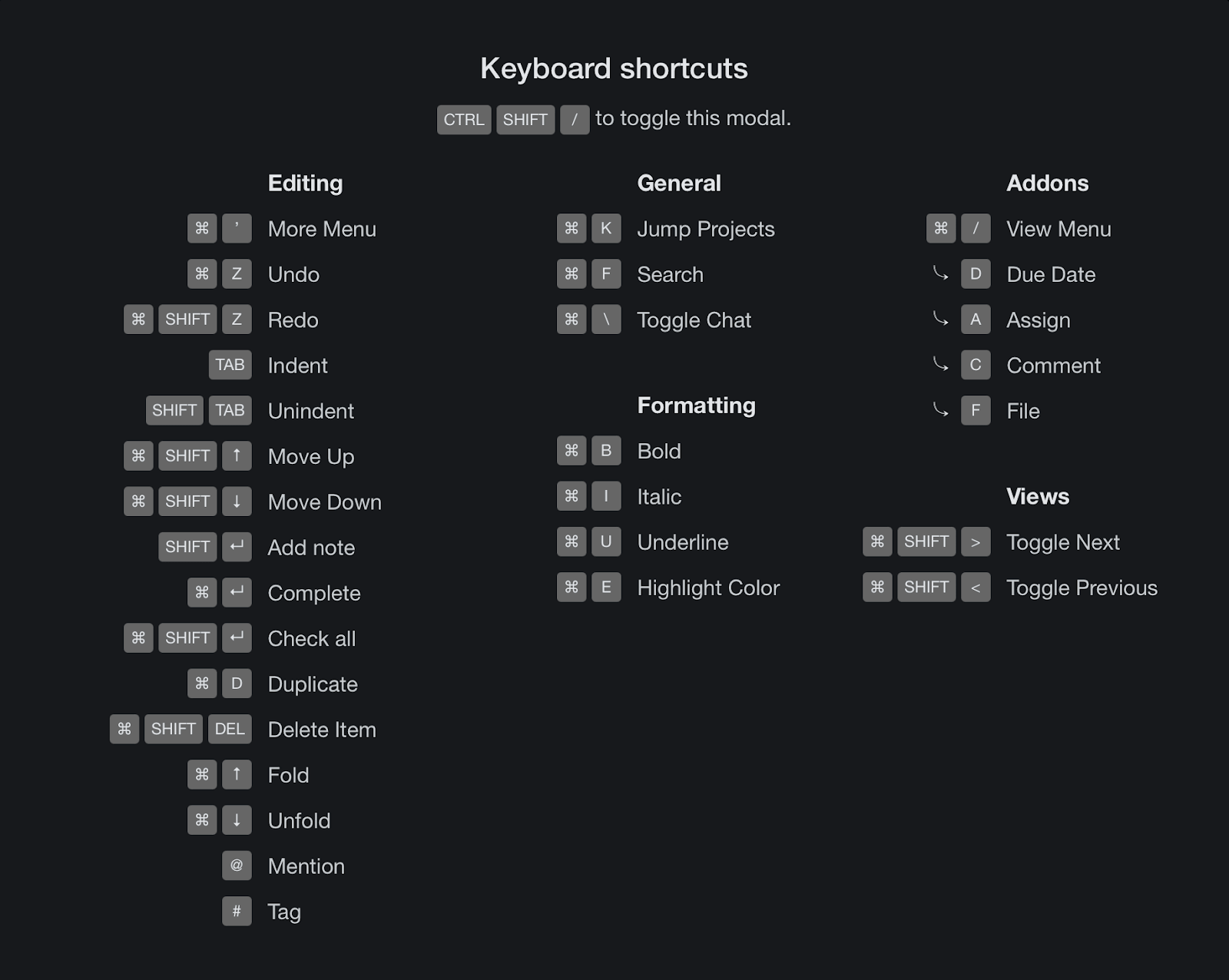 Team Calendar. Aggregate all tasks and projects in a shared calendar. The Taskade calendar integrates with Google (two-way), Apple, and Outlook. 
Reorder Tasks. Lists in Taskade aren't set in stone. Reorder tasks and find them a new home with intuitive drag-and-drop mechanics.
Project History. See all the changes made by you and other collaborators. Click on the entries to navigate to the edited items within the project.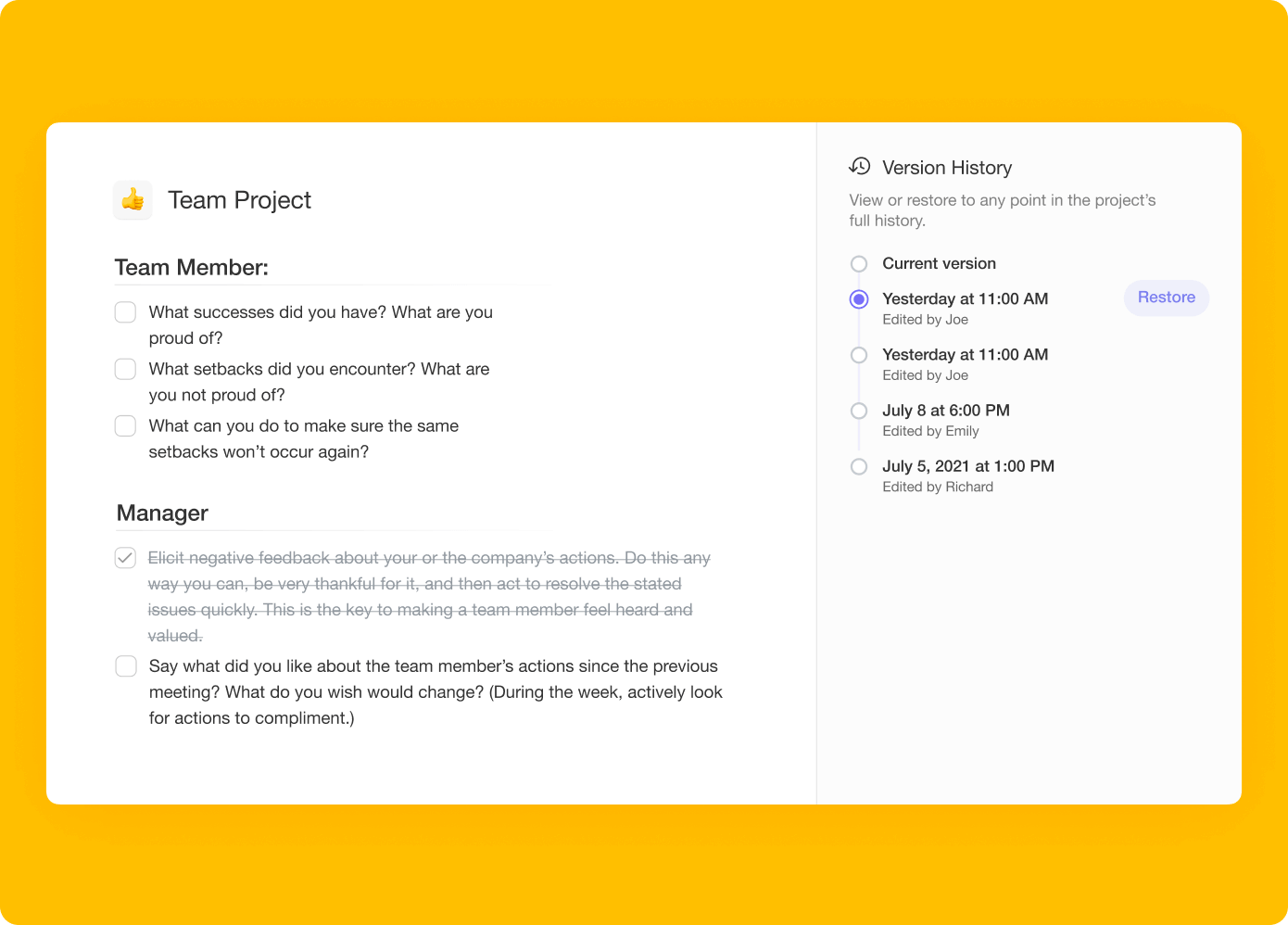 For an exhaustive list of Taskade's features, click here.
Taskade Free Plan
Unlimited Members & Guests
Unlimited Folders & Teams
Templates, Calendar, Repeat Tasks
Real-time Collaboration
Built-in Free Chat and Video Call
Taskade Unlimited Plan
Everything in Free, plus:
Version History
Advanced Permission
Cloud Upload Integration
2-Way Calendar Integration
Taskade's Unlimited Plan starts from $5 per month. Click here for more information.
Is Taskade Right for You?
Taskade can be used by individuals and teams working from anywhere. Use Taskade for weekly agendas, team meetings, note-taking, project management, product roadmaps, and more. 
If you're looking for an alternative task management tool to Trello, Taskade is your best bet.
Make use of customizable board views to visualize your projects into digestible smaller tasks. Multiple board views are available even on Taskade's free plan, allowing you to get more work done the smarter way. 
List view? Check. Kanban view? Check. Mind map view? You've got it! Simply toggle between project views on your dashboard via a simple click.
Collaborate with your team in real-time with free and unlimited chat and video conferencing available on every project. Automatic syncing ensures that your data is always up to date across devices.
Taskade is the simplest way to create task lists, checklists, and workflows. Manage projects and get more work done the simple way with Taskade.

Taskade is the best free Trello alternative. Try Taskade for free today.
Get Work Done.
Remotely.
Taskade is where remote teams chat, organize, and get things done.