The Best Free
Basecamp Alternative
Taskade is the best free alternative to Basecamp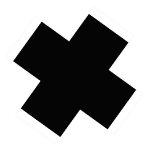 Plan, Organize, and Execute

Your Projects.
Brainstorm Ideas
Taskade is the fastest way to get work done!
Taskade vs Basecamp
Taskade is the best free alternative to Basecamp.


Develop strict card tool templates
Develop customizable templates
Customizability is restricted to preset tool types
Fully customizable workspace and progress tracking
Consistency Is Simplicity
Adaptable data visualization
Comment syncing, live chat, no live video call support
Comment syncing, chat support, live video call support
The Right Tool For The Right Job
Tasklist with some communication features
Remote first design tailored for virtual collaboration
Completion history tracking
Completion history tracking
Overall view of projects, no sub-task capabillity or view
Bird's eye view of workspaces, able to monitor progress on a project level
Tasks are segmented into cards
Tasks can be folded and colour-coded
Reliance on 3rd party tools makes it hard to master
Intuitive UI, quick onboarding process
Inconsistent page load times
Lightweight, Short load times
What Is Basecamp?
Formerly known as 37signals, Basecamp is one of the pioneers of online tasks and project management. The American company was originally founded by Jason Fried, Carlos Segura, and Ernest Kim in 1999. 
Production of the project management tool officially commenced in 2003 and it was created using Ruby on Rails, a framework that Basecamp had created for internal use. Ruby on Rails ended up being a byproduct of Basecamp and was made into open-source software in 2004.
37signals was renamed Basecamp in 2014. This marked a shift in the overall company strategy which was to now shift all resources into perfecting the project manager.
As a project management software, Basecamp was created as a tool to help users organize projects and collaborate online. Basecamp quickly gained popularity upon release as it was one of the first to offer a new way of collaboration and organization.
With Basecamp, users can manage and track tasks and projects while communicating, all via one software. Basecamp is usually offered as an all-in-one software to help companies get work done. However, Basecamp also prices its product at a premium price when compared to its competitors.
Basecamp is popular with businesses and organizations of all sizes, and is known for its user-friendly interface and helpful features that make project management and collaboration easier and more efficient.
Read our article if you're interested to learn more about the full history of Basecamp.
Features of Basecamp
Basecamp is an all-in-one project and task management tool that aims to help users get work done more efficiently. You can use Basecamp to organize your projects and make sure that everyone on your team is aligned.
In Basecamp, you can organize your teams by creating projects. Each project dashboard is equipped with tools to help you get work done. 
This includes a message board, a to-do list, a daily schedule, docs & files to share common downloadable files, and campfire for basic chat within the project or team. You have the freedom to rename these tools and also integrate them with other apps to personalize your workspace.
You can have multiple projects within Basecamp, each with a different set of people working together. Additionally, you can also organize people from different teams based on their organizational function as well such as Marketing, IT, HR, and more.
Each team workspace will also have the same set of tools to help you communicate and collaborate with each other.
On a company level, you can align everyone on the company HQ workspace. In this workspace, you can utilize Basecamp's automatic check-in feature to get a gist of how the team is functioning throughout the day.
What Is Basecamp Good For?
As a project management tool, Basecamp is best suited for new startups and individuals. Basecamp is usually used by small marketing teams to organize their projects.
Here are some advantages of using Basecamp:
Organizing and managing projects: Basecamp offers a range of features that help teams stay organized and on top of their tasks, including the ability to create and assign tasks, set deadlines, and track progress on tasks.
Collaborating with team members: Basecamp has a range of tools for communication and collaboration, such as real-time chat, discussion forums, and the ability to share files and documents. These tools make it easier for team members to work together and stay in sync.
Managing budgets and expenses: Basecamp has a built-in budget tracker that allows teams to track project expenses and stay on budget.
Integrating with other tools and services: Basecamp integrates with a range of external services and tools, such as email, calendar, and file storage apps, making it easier to manage your projects and tasks in one place.
Additionally, Basecamp does have some templates available but these are only available after upgrading your plan. In contrast, Taskade has a wide variety of templates for you to use even on a free plan.
However, it probably isn't worth upgrading your plan with Basecamp as there are other productivity tools available in the market that offer more features, for even less.
Overall, Basecamp is a good tool for teams and organizations looking for a central hub for communication and collaboration.
What Are Some Limitations of Basecamp?
Although Basecamp is one of the first project management software to launch in the market, there are a few limitations that users should be aware of.
Basecamp lacks features that are commonly found in its competitors. For example, Taskade offers customizable project views, customizable templates, and also free unlimited chat and video calls within your project. Basecamp however only has isolated project views and card-based templates without a built-in video call function.
Here are some other common pain points for users of Basecamp:
Messy Chat. Basecamp's chat is rather messy, especially with long threads of back-and-forth exchanges.
Features Are Basic. Basecamp has fairly basic features when compared to other modern-day project management tools.
No Timer. There is no built-in timer in Basecamp. The timer feature is only available via integrations.
No Tags and Labels. Basecamp does not have tags and labels to help you organize your work.
No task dependencies. Although there are integrations that you can rely on to set this up, Basecamp does not have a built-in feature to support task dependencies.
Also, Basecamp lacks a function to help you toggle between different project dashboards. This means that it will be a hassle for you to switch between projects if you're working on multiple things simultaneously.
Furthermore, Basecamp comes with only one pricing plan which is expensive. Basecamp's competitors offer similar or more features at competitive prices.
Basecamp Pricing
Basecamp has a very simple pricing structure. There's a free version of the software, and also a paid version which comes at a standard monthly fee.
Also, Basecamp is free for all teachers and students. Nonprofit organizations enjoy a 10% discount from Basecamp's paid subscription.
Basecamp Free Plan
Basecamp's Free plan allows you to have up to 3 separate projects. Your plan will also support up to 20 users with 1GB of total storage. This should suffice for individuals or new startups. 
Basecamp Business Plan
Basecamp's Business plan unlocks all of its features and gives you access to the company HQ and unlimited users. You'll also be able to give clients restricted access to certain documents and projects to help with your business functions.
If you want to effectively organize and run your business on Basecamp, then you should consider this plan.
However, Basecamp's Business plan starts at a flat fee of $99 per month. Basecamp's pricing plan is rather steep compared to other project managers which offer the same or even more features for less.
What Is Taskade?
Taskade is an online productivity and collaboration tool that was founded by John Xie, Dionis Loire, and Stan Chang in 2017. The Y Combinator-backed startup aims to help remote teams and individuals get work done faster and smarter.
Taskade is where remote teams get work done. With Taskade, you can organize projects and tasks, change between multiple project views, automate repetitive workflows, collaborate via built-in video chat with your team, and more, via an all-in-one unified workspace. 
Get a headstart on your projects and find a suitable structure for your notes via Taskade's versatile collection of templates. Simply choose from a wide variety of templates and add them to your projects to get started instantly!
Taskade is a supercharged productivity app that both individuals and teams can use to collaborate on projects in real-time.
Taskade is the best free Basecamp alternative. Get started instantly for free today.
Key Features of Taskade
Project Views. Visualize your projects in several different ways. Cycle between the List, Mind Map, Org Chart, and Board views to work the way you want. 

List View. This is the default view on Taskade. Create new lists here.
Board View. This view lets you work horizontally like a Kanban board. Visualize your workflow and tasks in this full-width view.
Mind Map View. This view lets you work in a horizontal tree-structured manner and map out what you have in mind.
Action View. Work in table view and stay organized with your task due dates, and more.
Org Chart View. Break down larger tasks into smaller ones to help you get things done.
Sort Tasks. Sort sub-tasks/children elements by completed/uncompleted stats or the due date. Task sorting can be accessed from a convenient pop-up menu.
Search. Search within projects or globally across workspaces and subspaces. Instantly browse and jump between projects anywhere in the Taskade.
Keyboard Shortcuts. Navigate projects, create content blocks, reorder elements, and complete tasks using a set of handy keyboard shortcuts.
Export and Print. You can export your projects as plain text or markdown files. Attach them to emails, presentations, or for print.
Cloud File Upload. Share files directly from Google Drive, Dropbox, Instagram, and Box in your projects with our integrations.
Breakdown Larger Tasks. Organize your thoughts with Taskade's unlimited hierarchy to break down large projects into tasks.
Quick Search. Use CMD / CTRL + K to jump between any projects within Taskade web and apps.
For an exhaustive list of Taskade's features, click here.
Taskade Pros
Free-forever plan is loaded with features
Real-time collaboration within the same project 
Free built-in video call and chat function in each project
Customizable templates to give you a headstart
Work and chat in the same window, in the same app
Frequent updates based on user/your feedback and suggestions
Tabbed workflow for working with multiple Projects
Taskade Cons
Taskade Pricing
Taskade Free Plan
Unlimited Tasks & Projects
Unlimited Members & Guests
Unlimited Folders & Teams
Templates, Calendar, Repeat Tasks
Real-time Collaboration
Built-in Free Chat and Video Call
Taskade Unlimited Plan - Starts from $5/month
Everything in Free, plus:
Version History
Advanced Permission
Cloud Upload Integration
2-Way Calendar Integration
Click here for more information.
Is Taskade Right for You?
Taskade can be used by individuals and teams working from anywhere. Use Taskade individually or collaborate with your team for weekly agendas, team meetings, note-taking, project management, product roadmaps, and more. 
Make use of customizable board views to visualize your projects into digestible smaller tasks. Multiple board views are available even on Taskade's free plan, allowing you to get more work done the smarter way. 
If time is of the essence, you can use Taskade's built-in timer feature to make sure that you don't spend too much time on certain tasks.
Collaborate with your team in real-time with free and unlimited chat and video conferencing available on every project. Automatic syncing ensures that your data is always up to date across devices.
Our customizable templates are available even with our free plan. Find the perfect template to help you get started with your project, and customize it to fit your needs!
Taskade is the simplest way to create task lists, checklists, and workflows. Manage projects and get more work done the simple way with Taskade.

Taskade is the best free Basecamp alternative. Try Taskade for free today.
Get Work Done.
Remotely.
Taskade is where remote teams chat, organize, and get things done.