Build A Second Brain With Taskade
Create a second brain for you and your team with Taskade.
A second brain for you and your teams.
Five AI-powered tools in one to supercharge your team productivity. With Taskade, all your work is in sync in one unified workspace.
AI Productivity
Get work done 10x faster with AI-powered chat bot, writing assistant, and workflow creation. Generate tasks, outlines, mind maps, and more!
Replaces Tasks and Projects
Organize and visualize your tasks, notes, and projects in list, board, calendar, mind map, org chart, and action views. Map out anything and streamline your workflows.
Replaces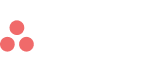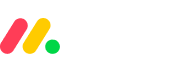 AI Chat Assistant
From brainstorming ideas to coordinating tasks, your powerful AI Chat Assistant is ready to assist you right inside your projects. Experience the future of team collaboration.
Replaces Notes and Docs
Embrace a smart, structured outlining experience, mirroring your brain's natural organization. Create infinite connections and levels of hierarchy, with real-time syncing.
Replaces



Mind Maps
Harness AI to generate new ideas and map out anything. Turn thoughts into action items and track progress across views. Taskade is your mind map, transforming ideas into dynamic workflows, like the art of origami.
Replaces



The next generation of team collaboration.
Share here, there, and everywhere. Shareable links make it easy to send projects for review, invite others into your workspace, or hop on a real-time chat and video call with stakeholders anywhere.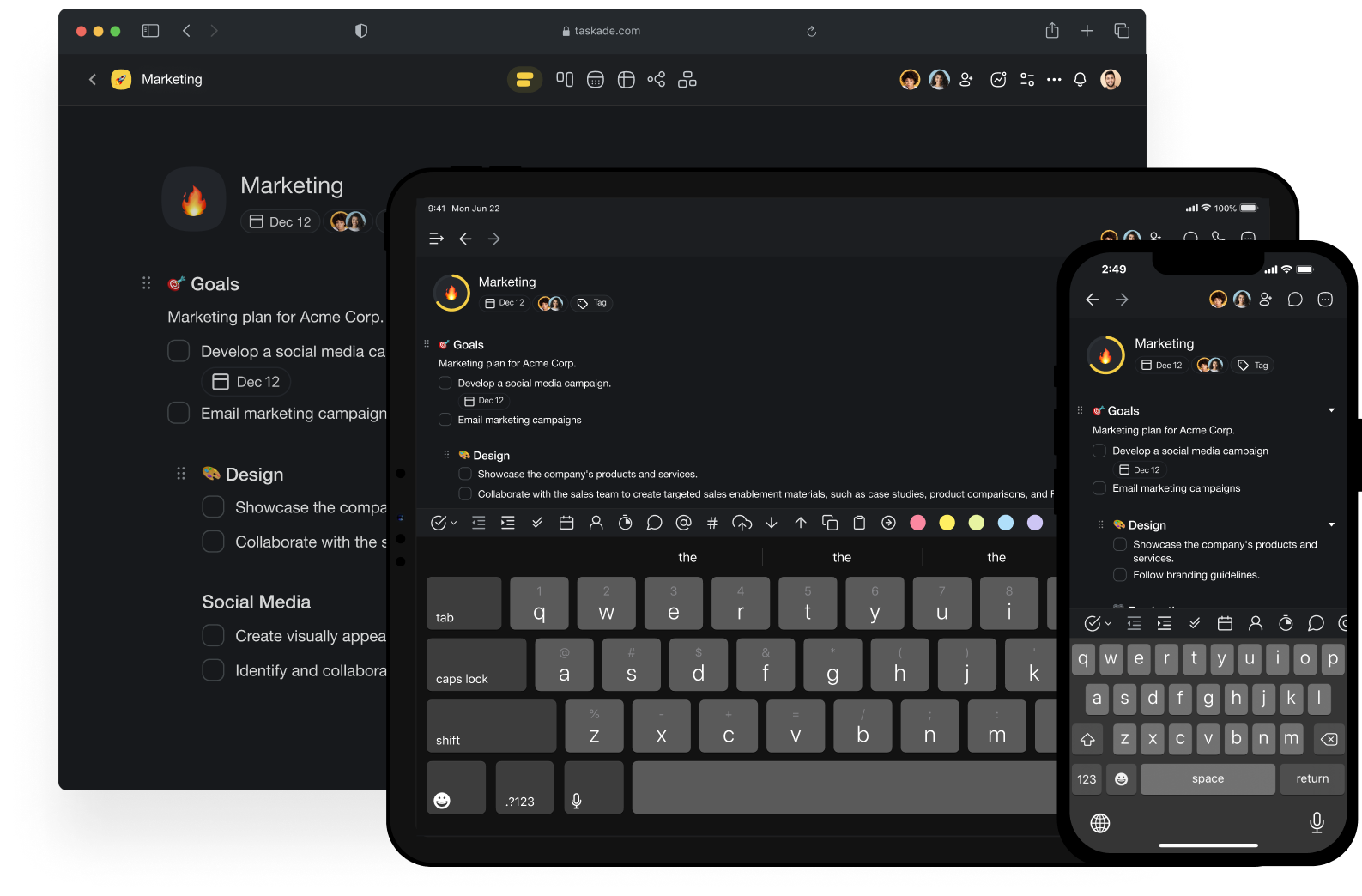 Unlimited Sharing
Easily share projects with guests, clients, and teams to chat and collaborate, all in one place.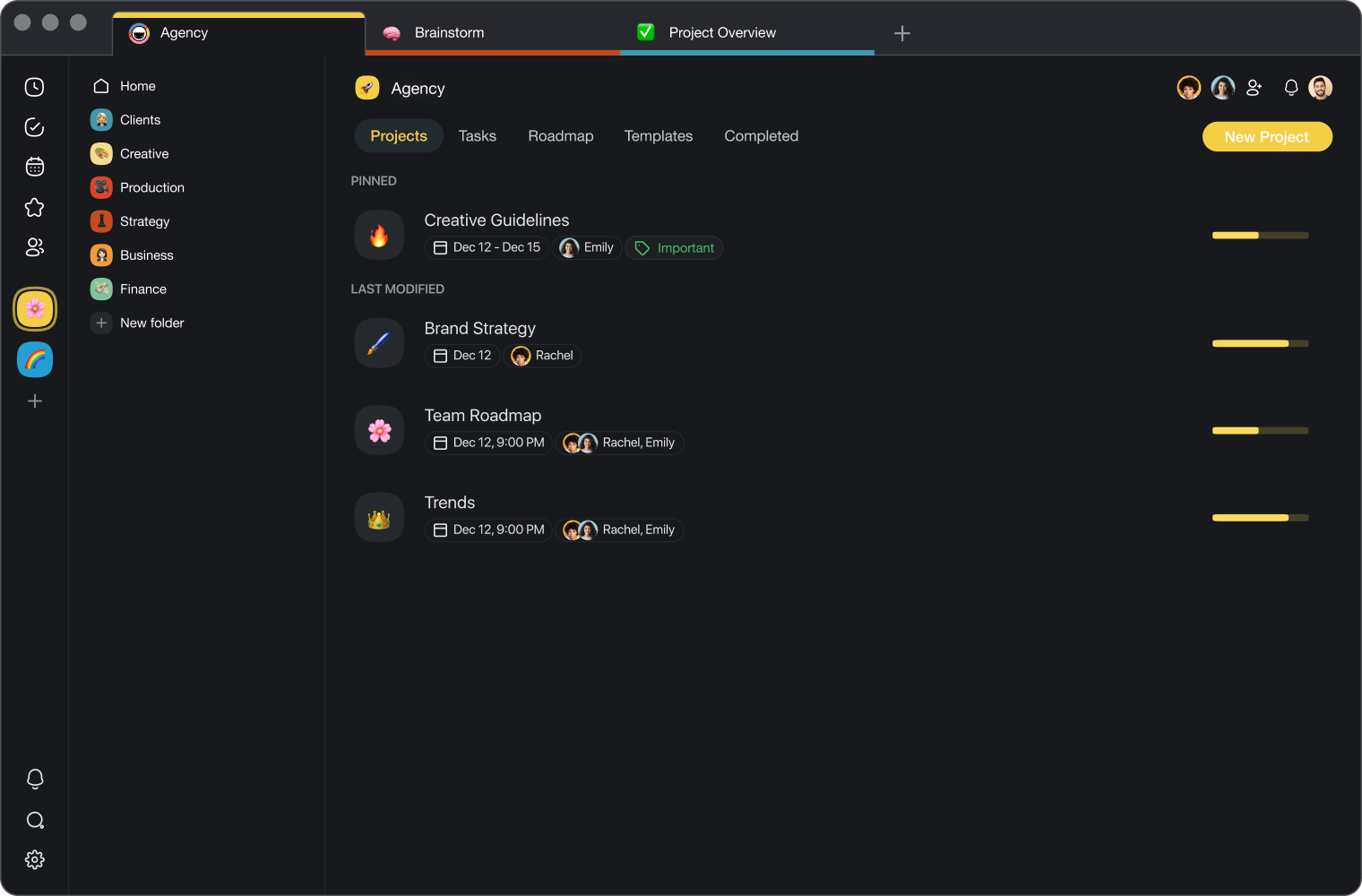 Multiple Projects, Multiple Teams
Manage multiple projects and teams with ease with secure and separate workspaces.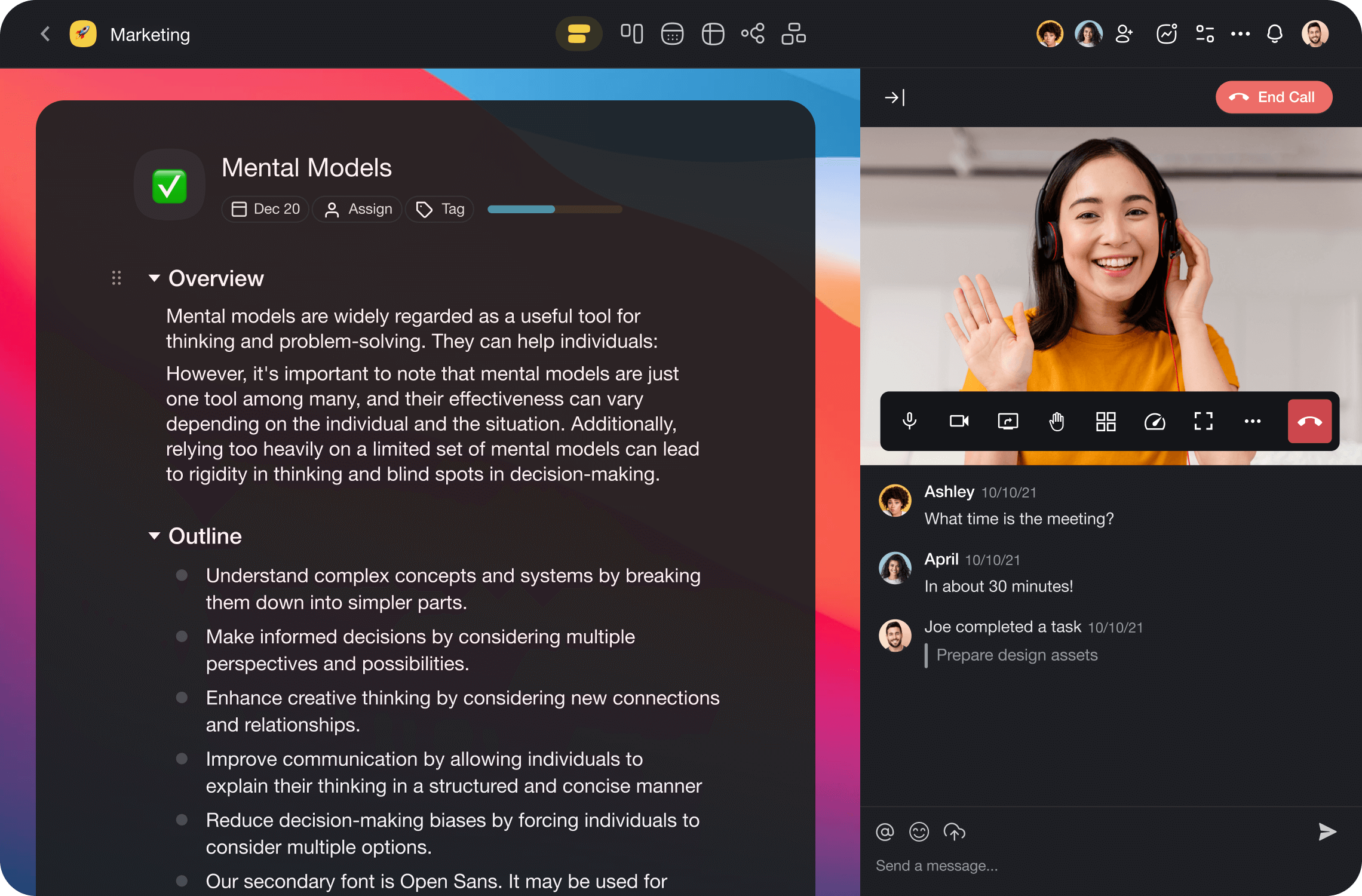 Video Chat
Have great meetings with your team and clients. Collaborate on the same page with built-in video chat, screen sharing, and real-time syncing,
Replaces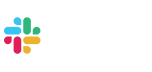 🧠 What Is a Second Brain?
Second brain is your trusty sidekick for all kinds of projects. It lets you store, organize, and retrieve information without having to spend hours trying to find what you're looking for.
Build Your Second Brain
💫 Private By Default, Collaborative by Nature
Projects, notes, tasks, outlines, drafts, product specs, meeting minutes—Taskade lets you keep everything organized inside a digital second brain. Keep it to yourself or show it to the world!
🌱 Digital Second Brain for You
️🌳 Collaborative Second Brain for Your Team

Capture ideas and thoughts
Research and brainstorm
Track personal goals and tasks
Create structured notes for studying
Connect bits of knowledge together
Customize everything

Manage projects together, in real-time
Write and share meeting minutes
Create to-do lists for your team
Promote knowledge sharing
Communicate project updates
Share resources and materials
Step 1: Capture Notes and Ideas
Take notes and add them to your second brain wherever you are. Write outlines, capture thoughts, generate ideas, and embed bookmarks and images on all your devices (Mac, Windows, Android, iOS, Linux, and Web).
Step 2: Organize in Outlines and Hierarchies
Build high-level hierarchies of notes, projects, and ideas, or create outlines with infinite hierarchies of nested items. All tucked inside folders and workspaces, so you always know where to find them.
Step 3: Share and Collaborate
Knowledge is meant to be shared. Time to show your second brain to the world and collaborate with others in real-time. Bring your team on board or publish your notes online in seconds!
🎨 Looking for a Second Brain Template?
We get it. Setting everything up from scratch may not be for everybody. That's why we created this Building a Second Brain template based on Tiago Forte's teachings and Getting Things Done (GTD) principles.
📥 Inbox
🔄 Weekly Review
⭐️ 3 Tasks for Today
🗓️ Upcoming Tasks
🗂️ P.A.R.A.
✏️ Daily Journal
🎯 Monthly Goals
And more!
💭 Build a Second Brain Questions and Answers
Who is second brain for?

A digital second brain is an excellent tool for creators, freelancers, business owners, and teams, just to name a few. If you're looking for the ultimate knowledge management strategy, look no further.

What can I store in my second brain?

Everything! Taskade lets you capture notes, tasks, ideas, projects, outlines, documents, attachments, bookmarks, images, videos, mind maps, and much more. Yes, pasta recipes also count.

Can I build a second brain with my team?

Yes. Simply share your workspace, folder, or project, and start collaborating with your team, friends, or family in real-time, without limitations. Changes will be synchronized instantly for all members.

How to get started?

You can build your second brain from scratch or use our free, Building a Second Brain template that includes everything you need to get started. If you prefer a hands-on approach, all you need to do is create a collection of notes inside a folder and connect the with backlinks.

How secure are my notes?

We take security and privacy seriously. Taskade uses encryption at rest and in transit—our encrypted database instances use the industry-standard AES-256 encryption algorithm to encrypt your data.

How can I collaborate on my second brain?

You can take notes, edit documents, and brainstorm together with your team inside self-contained projects. Taskade also lets you chat and video-conference while collaborating with others in the same window, in the same app. All you need to do is click the "Share" button in the top-right corner of a note.
Build Your Second Brain
Join the 82,967 teams who collaborate on
Taskade.
Unleash AI-powered productivity with Taskade. Chat, organize, get things done, all in one place. No more scattered to-do lists, cluttered inboxes, or disorganized work. Get organized, productive, and connected.