Your AI Task Manager
Taskade AI is a powerful AI productivity tool that will help you efficiently manage tasks and projects. Access the limitless power of AI, and generate task and to-do lists, mind maps, and structured notes, right inside Taskade.
A second brain for you and your teams.
Five AI-powered tools in one to supercharge your team productivity. With Taskade, all your work is in sync in one unified workspace.
Automate 700+ Tasks
From marketing, sales, support, HR to startup, and agency work. Get things done 10x faster with AI-powered chat bot, project assistant, and workflow automation.
Replaces Generate Workflows
Spark creativity with a single task or objective. Generate dynamic to-do lists, flow charts, mind maps, and more. Visualize your project in various views like lists, boards, calendars, mind maps, org charts, and action views. Streamline your workflows and bring your vision to life.
Replaces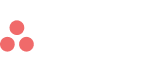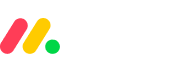 Chat with AI
Bring your projects to life with an AI assistant designed for brainstorming and task coordination. Engage in conversations with your tasks and documents, and choose a persona tailored to various roles and expertise. Taskade AI is ready to assist you right inside your projects.
Replaces Visualize Notes
Embrace a smart, structured outlining experience, mirroring your brain's natural organization. Create infinite connections and levels of hierarchy, with real-time syncing.
Replaces



Brainstorm with AI
Harness AI to generate new ideas and map out anything. Turn thoughts into action items and track progress across views. Taskade is your mind map, transforming ideas into dynamic workflows, like the art of origami.
Replaces



The next generation of team collaboration.
Share here, there, and everywhere. Shareable links make it easy to send projects for review, invite others into your workspace, or hop on a real-time chat and video call with stakeholders anywhere.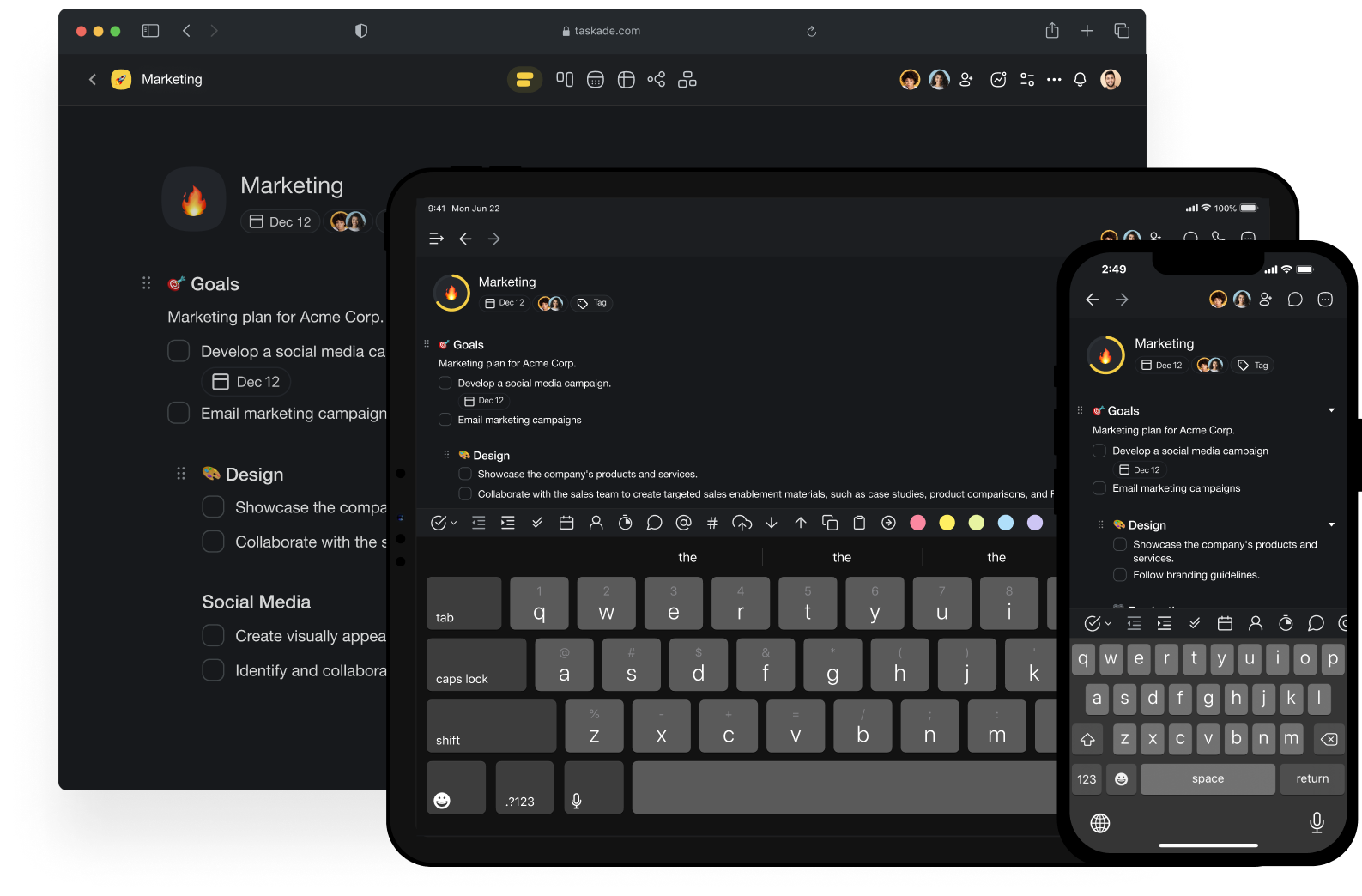 Unlimited Sharing
Easily share projects with guests, clients, and teams to chat and collaborate seamlessly across all devices. Experience real-time synchronization with Taskade, ensuring your team stays in sync on the Web, Mobile, or Desktop app!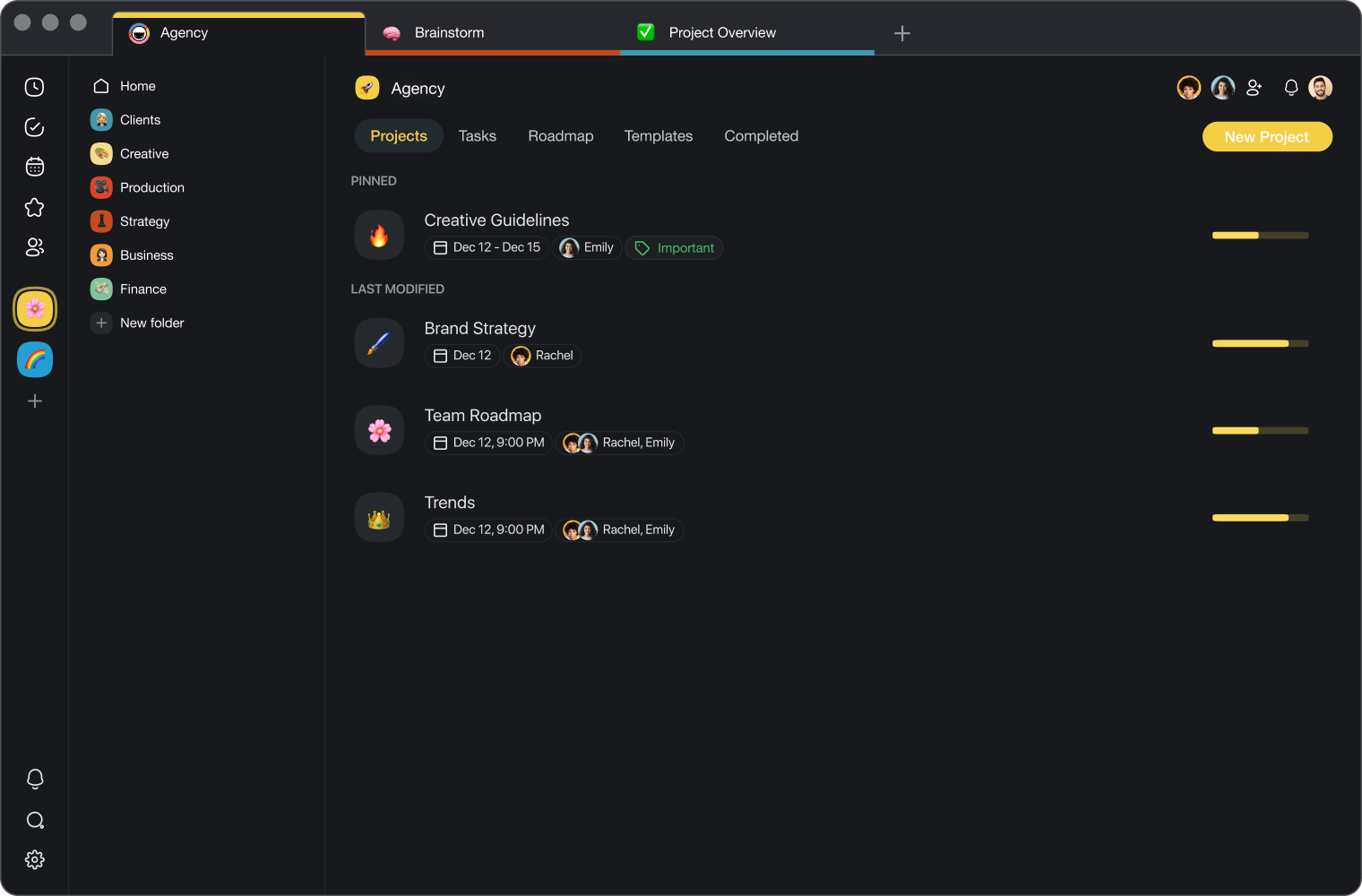 Multiple Projects, Multiple Teams
Manage multiple projects and teams with ease with secure and separate workspaces.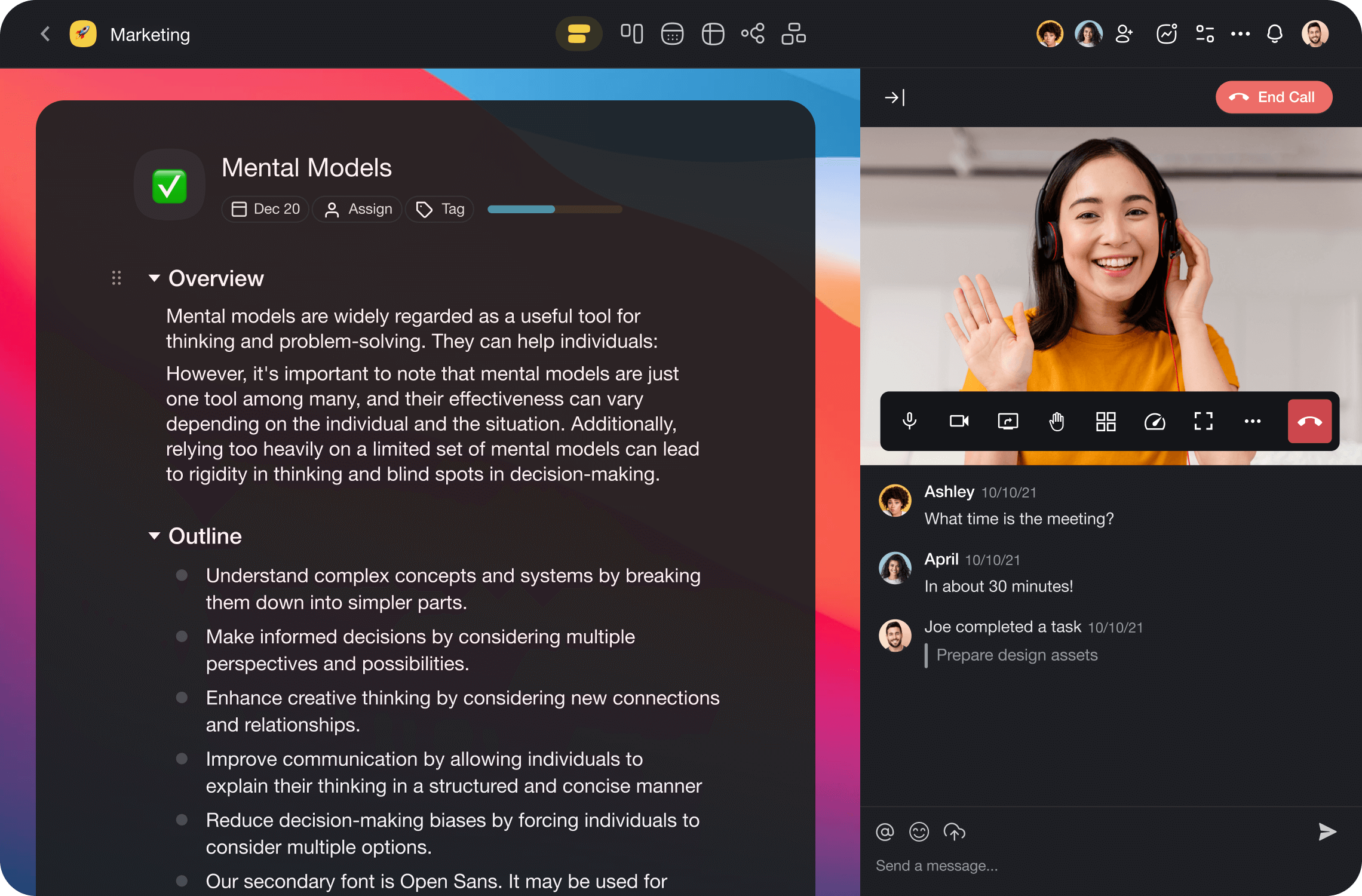 Video Chat
Have great meetings with your team and clients. Collaborate on the same page with built-in video chat, screen sharing, and real-time syncing,
Replaces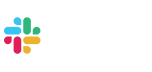 Taskade - The Best Free Task Management Tool to Boost Your Productivity
As an individual, it is imperative that you make the most out of your day. Be it for personal or professional situations, being smart about the tools that you use in your daily life can help to boost your productivity.
Task management is something that everyone will have to manage daily. It can be as simple as reminding yourself to go on a grocery run, or even breaking down a large project into smaller, actionable tasks.
With something that is so commonly used in our daily lives, it is essential that you choose the best task management tool to help boost your productivity.
What is Task Management?
Simply put, Task management is the process of managing tasks and projects from start to finish. The most complex projects are essentially just a large number of tasks that add up to be a sum of their parts. With effective task management, you can tackle even the most complex projects and ensure that they're being completed on time.
Task management includes managing your limited resources to juggle multiple tasks in terms of their priority and complexity. Managing tasks can be made simple with proper task management software.
Make full use of your week with a weekly goal-setting template.
What is a Task Management Tool?
A task management tool is a software that was developed to help you manage and complete your tasks. The most basic task management software will include some form of a to-do list to track and check out completed tasks.
However, tools such as Taskade offer advanced features to help you take your task management skills to the next level. 
There are a multitude of task and project management tools out there, which is why we've compiled a list of the best tools to help you manage your projects.
What is Taskade?
Taskade is an online productivity and collaboration tool that can be used for nonprofit organizations. Founded by John Xie, Dionis Loire, and Stan Chang in 2017, we aim to help remote teams and individuals get work done faster and smarter.
Taskade is a versatile and simple tool that can improve your productivity while also encouraging communication and collaboration. Taskade can be used as a simple collaborative to-do list, or even as a solution for managing teams and complex projects. 
With Taskade, you can organize tasks, take detailed notes, automate repetitive workflows, collaborate via free and unlimited built-in video chat with your team, and more, via an all-in-one unified workspace. Taskade simplifies tasks and projects for you by organizing them on one single interface so that you can get more work done without having to constantly toggle between apps.
Taskade is the best free project management software for you because our free-forever plan is loaded with features to help you get work done. 
How You Can Use Taskade for Task Management
Every Project in Taskade is a collection of tasks. A task is just like a bullet point in the traditional sense. You can use the power of outlining to break down tasks into sub-tasks and style them according to your liking. With Taskade, you can do just that on Mac, Windows, Linux, and mobile.
Here are some ways that you can use Taskade for task management.
Use Task Management Templates to Kickstart Your Progress
Taskade has a wide range of templates for task management. Check out our extensive range of templates that are available for free and get a headstart on managing your tasks. Templates on Taskade are fully customizable so that you can use them exactly as you want to. 
Visualizing Data via Customizable Board Views
Make use of Taskade's customizable board views to visualize your projects into digestible smaller tasks. Multiple board views are available even on Taskade's free plan, allowing you to get more work done the smarter way. 
Cycle between the List, Mind Map, Org Chart, and Board views to work the way you want. 
List View. This is the default view on Taskade. Create new lists with Taskade.
Board View. This view lets you work horizontally like a Kanban board. Visualize your workflow and tasks in this full-width view.
Mind Map View. This view lets you work in a horizontal tree-structured manner and map out what you have in mind.
Action View. Work in table view and stay organized with your task due dates, and more.
Org Chart View. Break down larger tasks into smaller ones to help you get things done.
Breaking Down Complex Projects Into Smaller Tasks
Even the most complex projects can be broken down into smaller, actionable tasks. As an outliner, your notes and to-do lists on Taskade are organized using a hierarchical structure. This means that you can organize your projects into tasks and smaller sub-tasks to help manage them better.
Collaborating on Tasks With Your Team
Collaborate with your team in real-time with free and unlimited chat and video conferencing available on every project. Communication is crucial for the success of your project. This is why we decided to make our communication features free forever so that you can collaborate with your team within the same workspace and get more work done.
Setting Due Dates for Your Tasks 
Besides having clear communication and assigning tasks to your team members, it is important for you to keep track of deadlines for your project. Missing deadlines on tasks can have a detrimental effect on delivering the whole project on time. This is why we've made it possible for you to set due dates on your tasks, ensuring that everyone is aligned on which tasks are due first.
Work on Your Tasks From Anywhere
With Taskade, your tasks are stored online, meaning that you can access them from anywhere. Taskade is also available everywhere so that you can access and manage your tasks in the office, at home, or on the go. All this can be done via your favorite device. Download Taskade now and get more work done the smarter way.
Supercharge your workflow with
Taskade AI.
Automate 700+ tasks across marketing, sales, support, HR, startups, and agencies. Generate streamlined workflows, spark creative ideas, automate tasks, and chat with AI in every project. Embrace the future of productivity with Taskade, the AI-powered workspace for modern teams.