The history of Basecamp, an internal tool turned into a fully-fledged project management app, is the stuff of legend. In today's article, we take an in-depth look at the origins of 37signals, Basecamp development, and the lessons we can learn from its 20 year-long journey.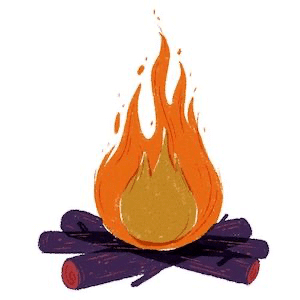 ⏩ Fast forward to the past… Ready to take a deep dive into the fascinating tales behind popular productivity and collaboration tools? Check these articles when you're done reading:

🏕 The History of Basecamp and 37signals
37signals and Unconventional Manifesto (1999–2001)
Basecamp started as 37signals, a web design company founded in 1999 by Jason Fried, Carlos Segura, and Ernest Kim. From the very beginning, the company rocked a unique approach; the trio published a manifesto that covered their thoughts on business and web design.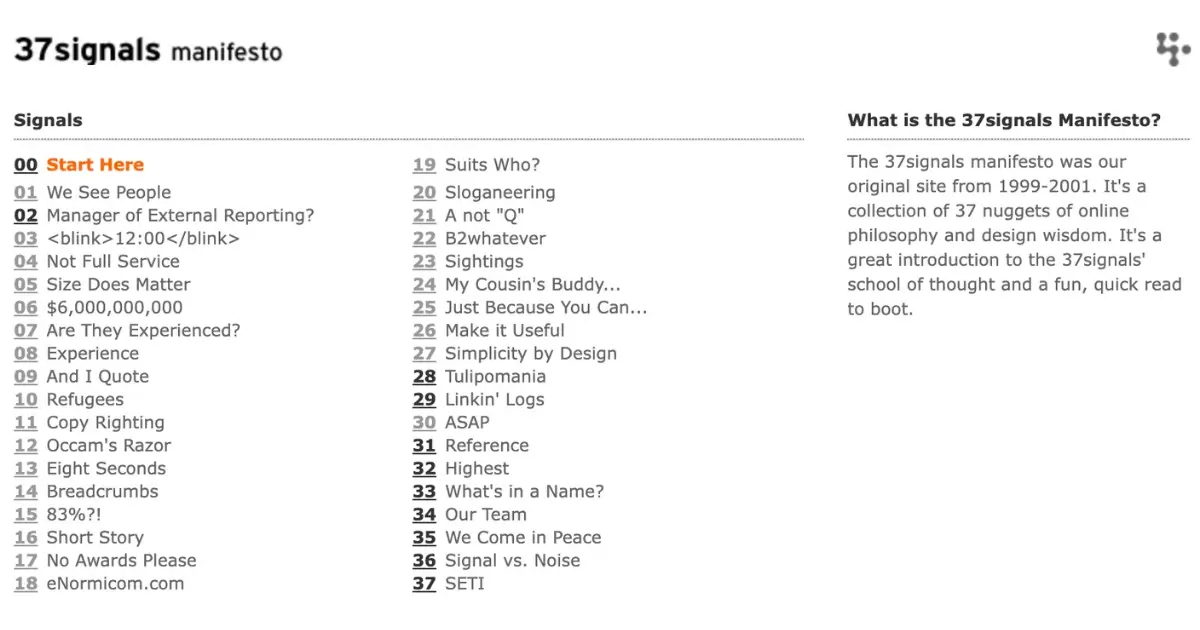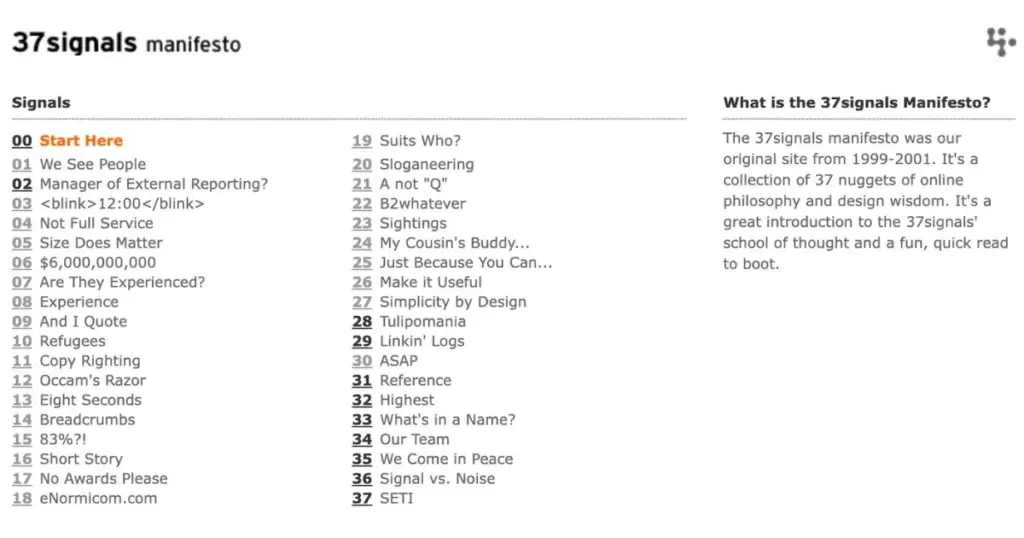 Some of the key points of the manifesto included tenets like:
"The web should empower, not frustrate."
"The people who visit websites aren't 'users,' click-throughs, hits, numbers on a spreadsheet, or some other form of dehumanizing jargon."
"We think companies that claim they can do everything actually excel at nothing. That's why we choose to do one thing and do it right."
"The truth is corporations don't use websites, people do. B2whatever, we'll design a site that works for the person on the other end."
"You can have the most usable site in the world but if it doesn't provide a useful, helpful service, you're just wasting your visitor's time."
Back in the day, 37signals' minimalist approach was anything but conventional. When the web was obsessed with scrolling news tickers, beveled buttons, and flashy frames, the company decided to go against the grain. And that, as it later turned out, was an excellent direction.
Basecamp: For Internal Use Only (2002–2004)
The business tactic worked. The company started picking up the pace and growing its client base. But unlike the 37signals motto, the company workflow was anything but simple.
💬 "As demand for our services grew, we found ourselves increasingly disorganized. You can get by without processes and systems for a while, but once you have a few plates spinning at once, you really have to get yourself organized, disciplined, and focused, so you don't drop any. Unfortunately, we began dropping some."

—Jason Fried, Basecamp: The Origin Story(2)

The team tried to manage projects via email, but the end result wasn't great. People were constantly getting left out of conversations and projects had low visibility. That's all too familiar for any team that has tried to manage multiple projects using email alone.

37signals also tried several project management tools available at the time but the solutions were too complicated. Eventually, Fried decided to create his own project management app. He approached David Heinemeier Hansson he met in 2002, and the two got to work.(3)
The Beginnings of Ruby on Rails
Hansson believed software developers design products to solve difficult problems, which inevitably leads to complexity. While working on Basecamp, Hansson decided to kill two birds with one stone and launched his web application framework Ruby on Rails in August 2004.



When developing Rails, he discarded sophistication and focused on creating templates and designs to enable web developers to build what needs to be built. Later the same year, Google awarded Hansson the "Hacker of the Year" award for his contribution to the open-source scene.
And now, let's get back to our story.
The Launch of a Commercial Product
Initially, Basecamp had been a bundle of integrated tools that included message boards, to-do lists, and milestone trackers. According to Fried, it was: "all we needed and nothing we didn't."

Even their clients noticed a marked change in the company's "rag-tag," as Fried put it, way of doing things. They enjoyed the improved communication, transparency, and flow of projects.

The new project management software proved a major success and helped the 37signals team get back on track with its ongoing projects. That prompted Fried and Hansson to show their secret tool to other people who were interested in using it for their own teams.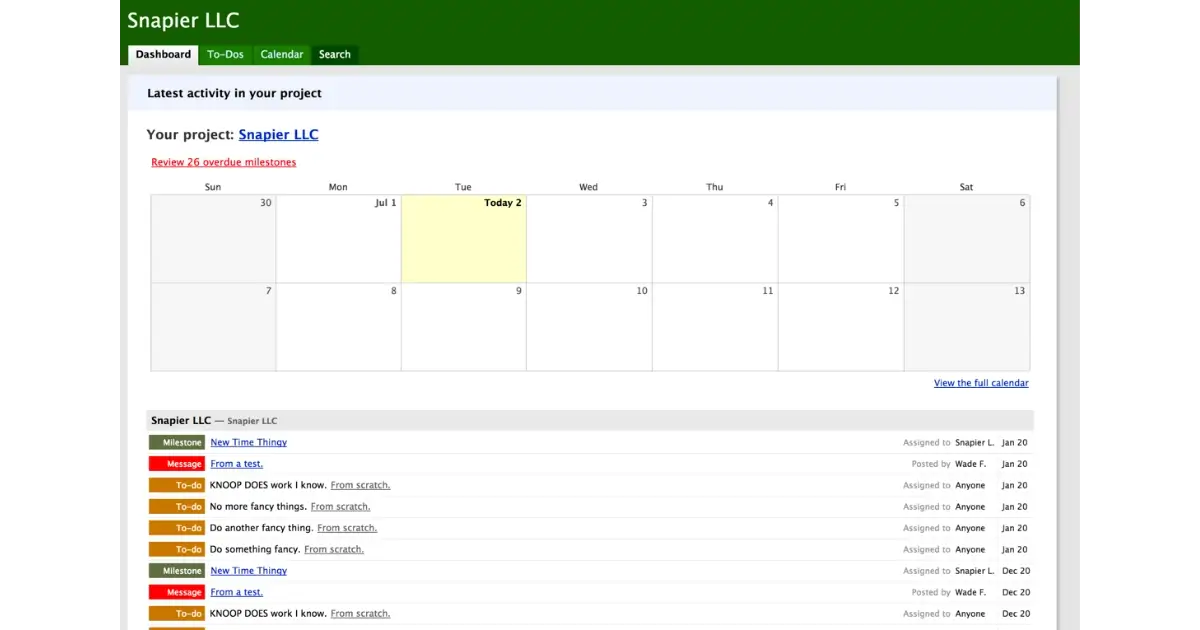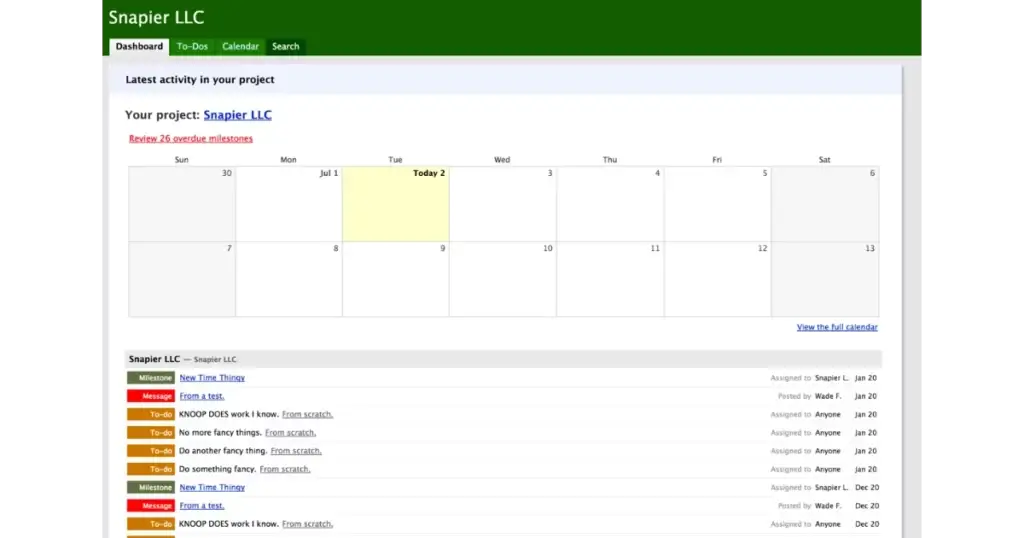 With the positive feedback, 37signals decided to make Basecamp part of their offering. The goal was to improve the tool and market it to clients as holistic project management software. With a price tag in place, Basecamp launched on February 5, 2004.
Building a Suite of Collaboration Tools (2005–2014)
Fried figured that if the app could generate $5000/month one year after the launch, it would be more than enough for them. What they didn't know was that Basecamp would fit comfortably in the niche and prove a massive success, far surpassing the initial goal.

Within a month of the launch, the company had one hundred customers ready to pay for the software. A year later, Basecamp became 37signals' primary source of revenue. That even kickstarted another chapter in the history of Basecamp—37signals was now a 100% software company.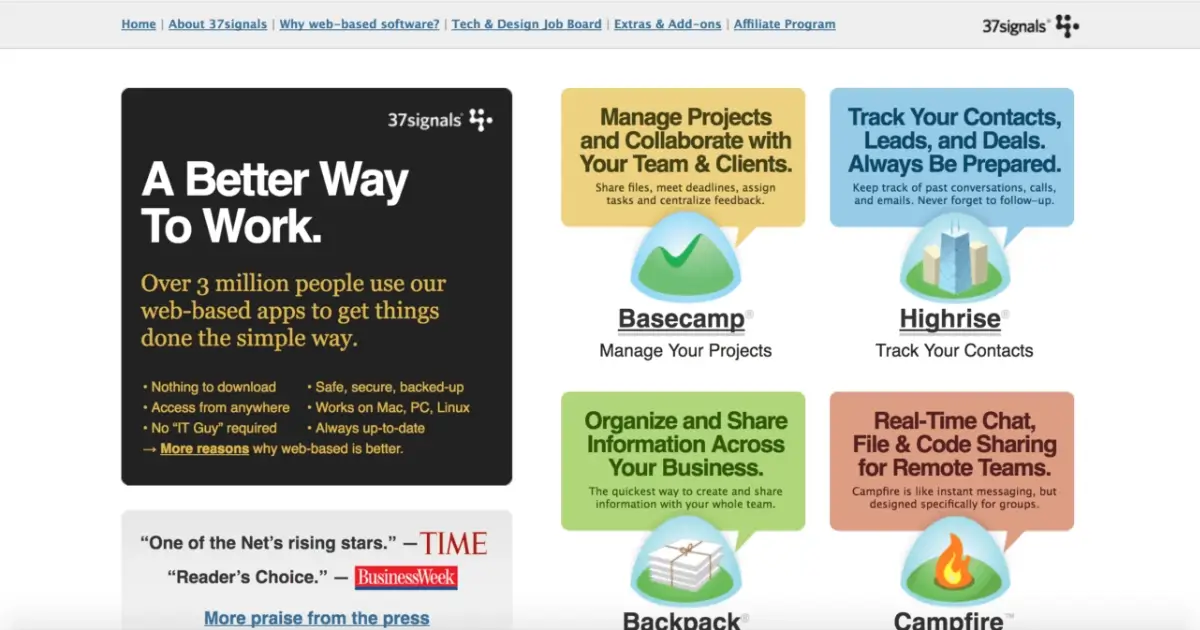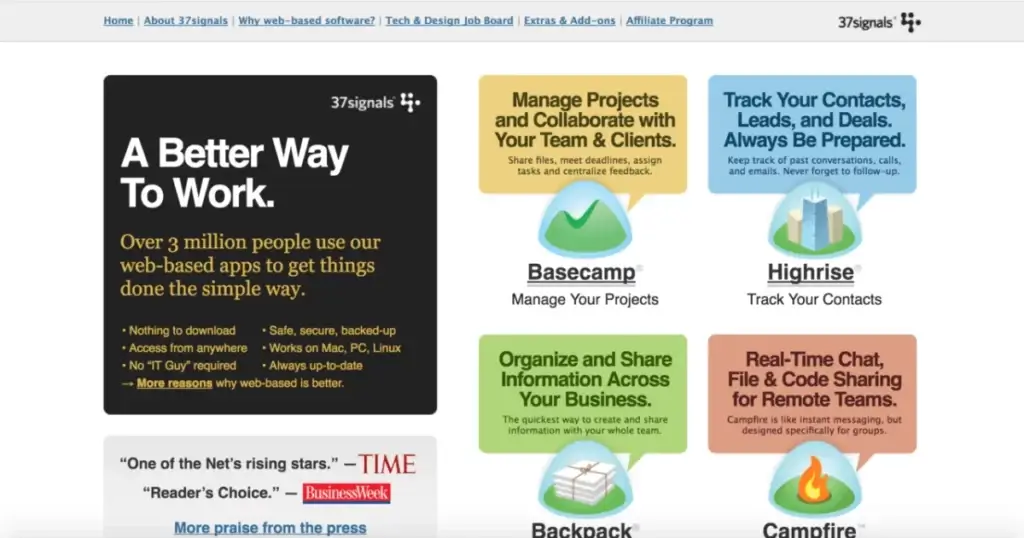 Over the next couple of years, 37signals focused their efforts on developing a handful of collaboration and productivity tools. Some of them included:
(2005) Ta-Da List: Web-based to-do list app
(2005) Writeboard: Simple web-based writing app
(2006) Campfire: Real-time group chat
(2007) Highrise: Simple customer relationship management (CRM) tool
(2009) Sortfolio: Web designer directory for SMBs
(2012) Breeze: Mailing list tool for small groups
(2014) WeWorkRemotely: Marketplace for remote jobs
All the additional products launched with varying degrees of success, with some having to battle with competitors like HipChat who reigned in the collaboration/communication space. But another interesting chapter in the history of Basecamp was about to unfold.
Back to Basecamp and Signal V. Noise (2014–2021)
In 2014, 37signals had a major restructuring and turned its focus back to its flagship product. The company paired down its portfolio and changed its name to "Basecamp" to signify this new direction. It also released the second iteration of Basecamp, the BCX.
On top of the product lineup, Basecamp diversified, and once again, poured resources into content. The company blog Signal v. Noise started flourishing into a successful brand of its own.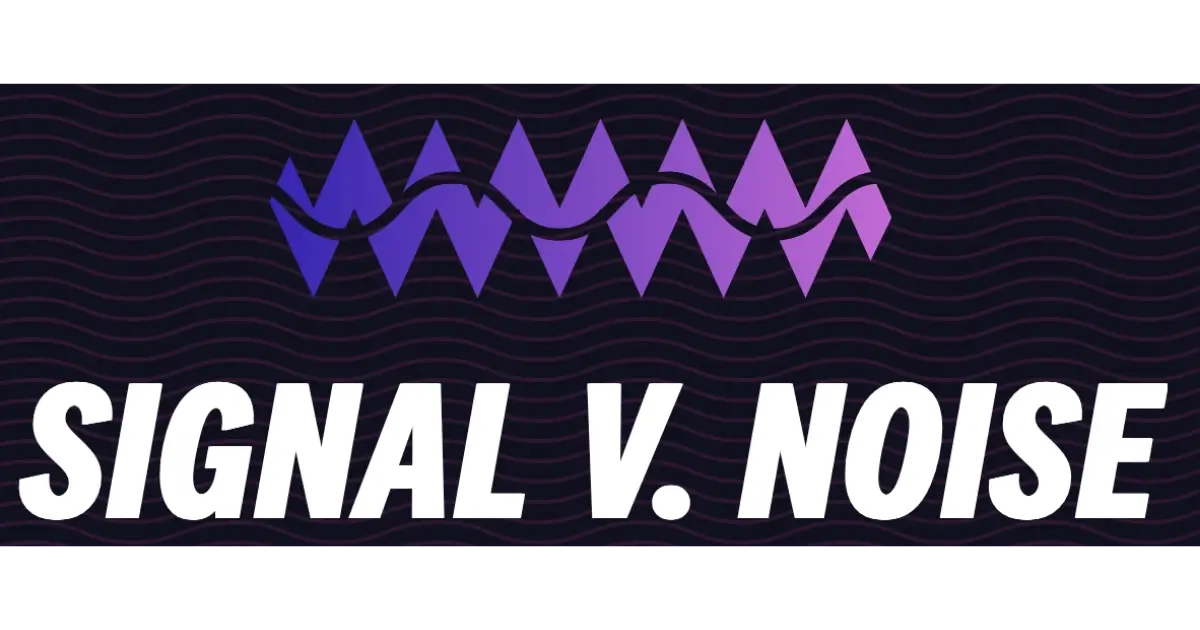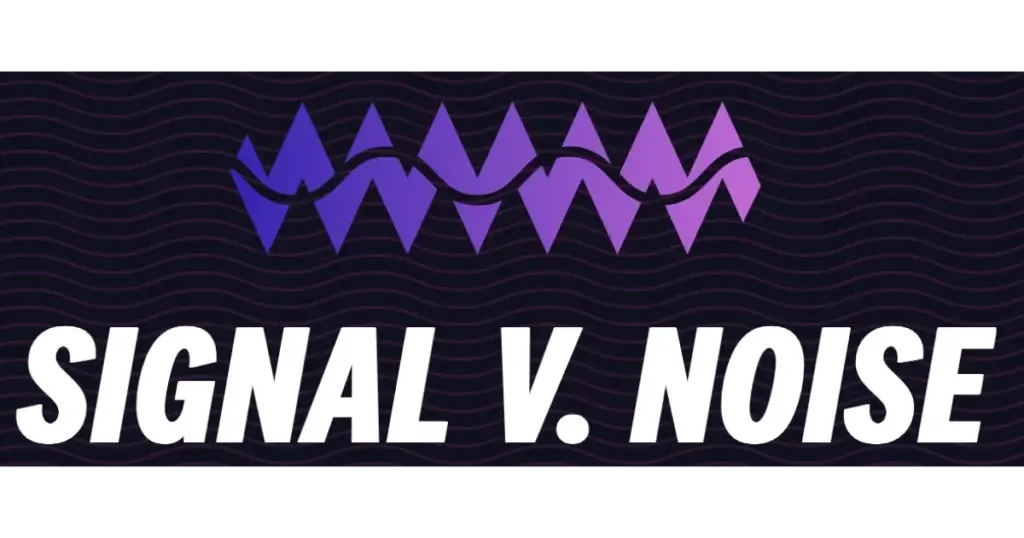 Fried expanded on the 37signals manifesto and produced content along those lines. The blog became arguably one of Basecamp's biggest successes, and not only because it paved the way for Fried and Hansson to meet; it was a credible source of information with a solid following.

Somewhere along the way, Basecamp also pushed a new email product called Hey, and in 2015, its third iteration: the BC3. The fourth iteration, Basecamp 4, was also announced.

And that's where things got noisy.
Those Basecamp Memos (2021)
Last year, controversy erupted when Fried released a memo(8) stating that Basecamp would ban its employees from holding "societal and political discussions."
💬 "[…] We said like, we're not talking politics inside Basecamp. We're not going to mix politics and Basecamp for politics, and we're inside our work tool, right? If you want to talk about politics with your co-workers, you can set up a Whatsapp channel or group, you can set up a Signal thing, you can set another Basecamp, whatever, but we've got to keep our work, stuff work."

—Jason Fried, From Founder to CEO podcast(9)
Hansson released a memo of his own(10) that supported Fried's stance on the matter. He concluded, however, that Basecamp would be offering generous severance packages to those who felt they couldn't agree with the new company policies.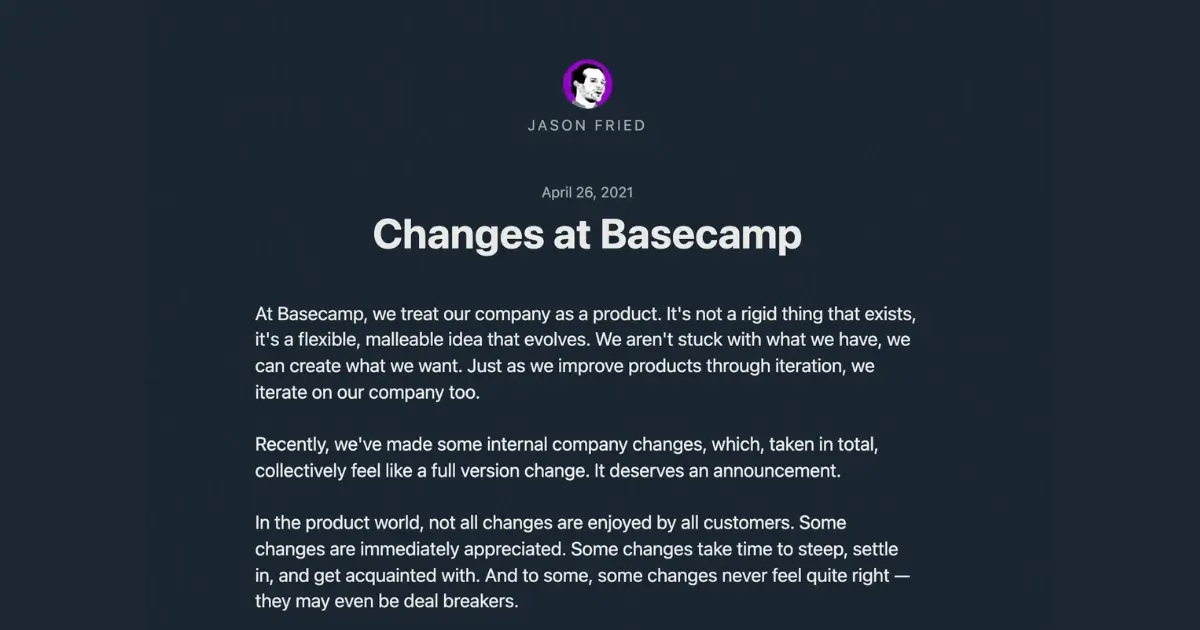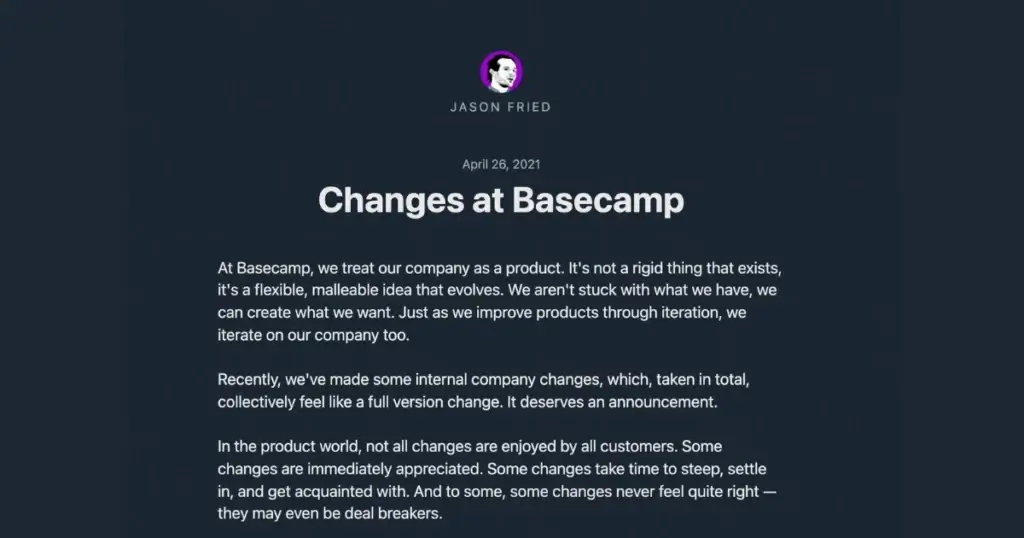 A lot of employees did leave, including Basecamp's Head of Design, Head of Marketing, and Head of Customer Support.(12) Employees found it ironic that with Fried and Hansson being very outspoken about certain societal issues—Hansson testified in favor of antitrust laws—being told to keep quiet about the same was a shift to a form of willful ignorance.(13)
🤔 Basecamp: Basic or Just Right?
Despite the recent controversy, Basecamp remains a solid project management platform. The company's commitment to simplicity is also something that hasn't changed over the years.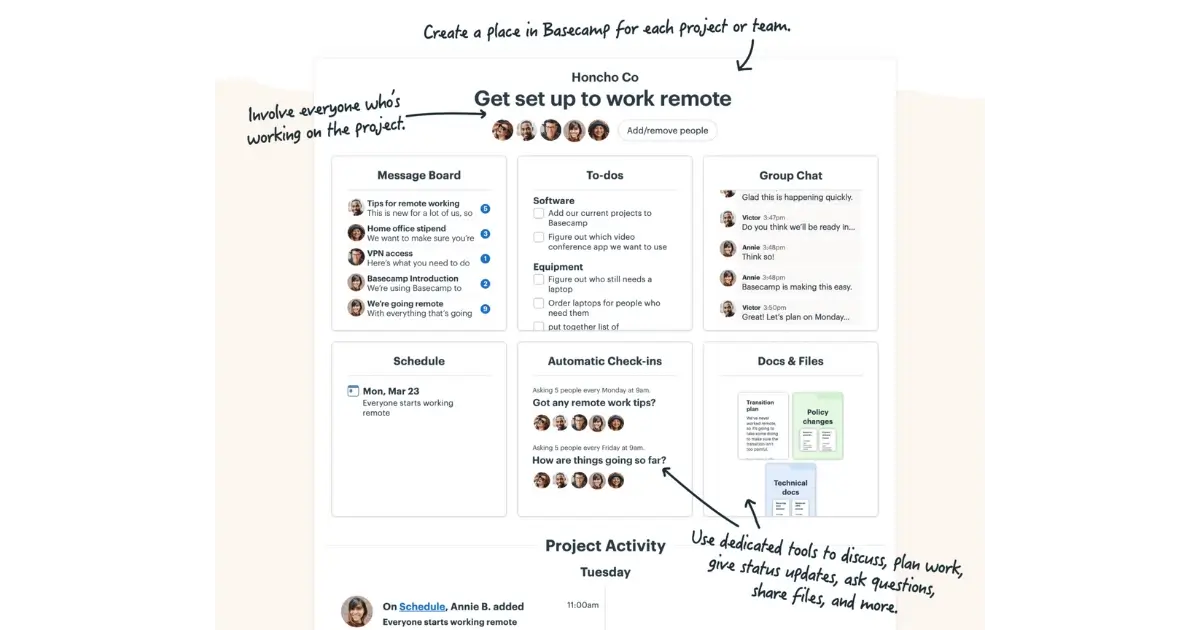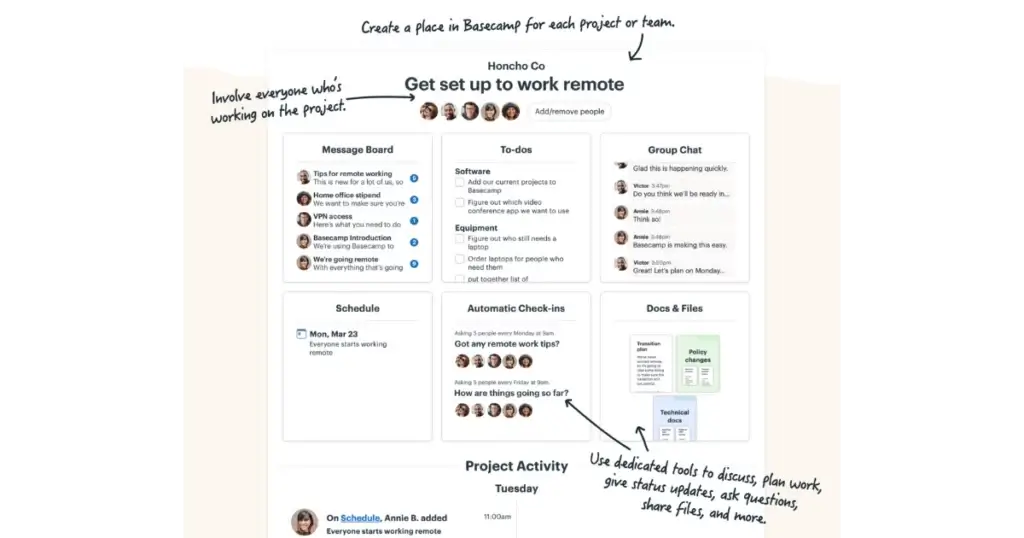 But in 2022, that simplicity is starting to come at a price. More and more project management tools are coming out with features that Basecamp lacks:
❌ Tags: Basecamp does come with a to-do functionality, but it's pretty basic. Currently, you can't use tags or labels with tasks that you want to prioritize.
❌ Time tracking: Time tracking is one of those project management tweaks that can take you a long way. Basecamp supports time tracking only through 3rd party extensions.
❌ Flexible project views: Basecamp has very limited project flexibility. It offers a calendar view, but there are no alternative workflows or even support for sub-tasks.
❌ Customization: Basecamp's emphasis on keeping things simple is noble, but it also means that any personalization or customization is very limited.
❌ Video calls and chat: Want to collaborate and chat with the team on the same page? You need to use another app because Basecamp lacks in this department and doesn't support video conferencing.

Basecamp is easily integrated with third-party tools and services for those missings features, but that means you have to spend extra on core functionality. Plus, every new integration and add-on comes with a learning curve of its own that may slow your team down.

All in all, Basecamp is a solid project management tool for straightforward projects, but it may not be the best choice if you manage projects with many moving parts and dependencies.

​​🐑 A More Powerful Basecamp Alternative
If you're looking for a minimalist project management tool that also packs a serious punch, we have your back. Taskade is a holistic project management platform that lets teams plan, collaborate, and chat on the same page, in real-time. But hey, see for yourself! 👇


Taskade packs some of the best project management features—to-dos, video conferencing, calendar & roadmap, reminders, and task management—and wraps them in an elegant and customizable package. Yes, Kanban boards, mind maps, and org charts are also on the menu!
🗒️ List View: Work on projects in lists or create high-level outlines.
🗂️ Board View: Visualize tasks on Kanban boards and cards.
⚡ Action View: Keep track of team workload and delegate tasks.
🧠 Mind Map View: Brainstorm ideas and solve problems in mind maps.
👥 Org Chart View: Get a bird's-eye view of teams and departments.
Whether you want to brainstorm the next big project, draft a killer marketing plan, or just manage your team and delegate tasks, Taskade has you covered.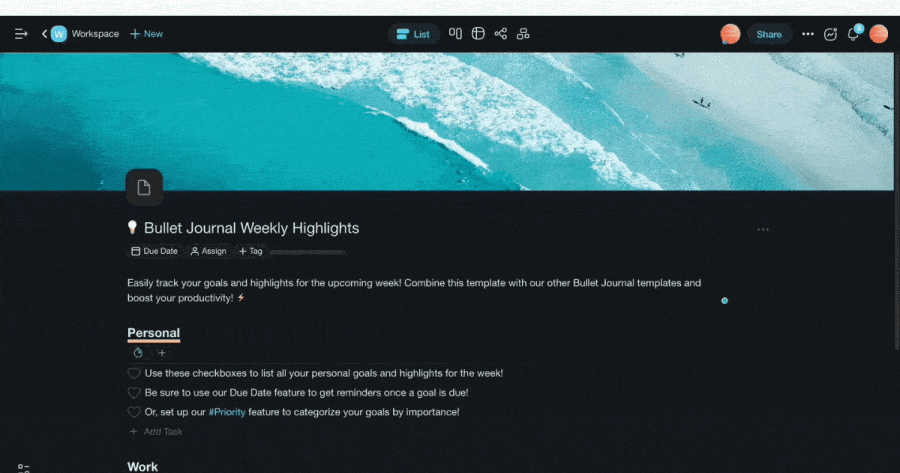 But there's more. Taskade features color-coded #tags, countdown timer, in-project comments, chat, customization, as well as powerful outlining, complete with sub-tasks and folding/unfolding.

All that without bloated and expensive extensions and expensive third-party tools. 💰
Ready to find out why Taskade is the best free Basecamp alternative?
Sign up for a free Taskade account today or drop by our live demo page to test things out! 👈
---

🔗 Resource