The Best Free
Notion Alternative
Work Faster, Better, Together.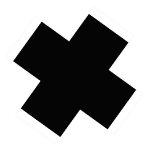 Plan, Organize, and Execute

Your Projects.
Brainstorm Ideas
Taskade is the fastest way to get work done!
Taskade vs Notion
Taskade is a free alternative to Notion, allowing you to easily manage your notes and task lists. Great for personal use or team collaboration.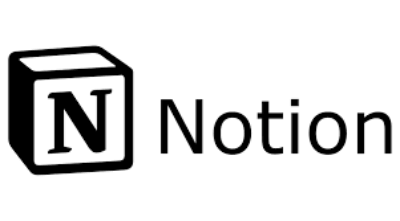 Develop database orientated templates
Develop customizable templates
Customizability is restricted to tables and databases
Fully customizable workspace and progress tracking
Consistency Is Simplicity
Data is incompatible with certain views offered
Adaptable data visualization
Comment syncing, no live video call support
Comment syncing, chat support, live video call support
The Right Tool For The Right Job
A note-taking software with some communication features
Remote first design tailored for virtual collaboration
No completion history tracking
Completion history tracking
No overall view of projects, allows tracking of individual tasks
Bird's eye view of workspaces, able to monitor progress on a project level
Tasks are segmented into pages
Tasks can be folded and colour-coded
Complex and difficult to maintain
Overwhelming reliance on tables, hard to master
Intuitive UI, quick onboarding process
Performance is clunky, long load times
Lightweight, Short load times
What Is Notion?
Notion was founded in 2013 by Ivan Zhao. It is an all-in-one app that allows you to take notes and manage projects to improve your productivity. Notion was released to the public in 2015 with the goal of ending the need of having multiple productivity tools by being an all-in-one app.
However, it wasn't all smooth sailing for Notion. After its original release in 2015, Notion was unfortunately faced with failure. This came mainly from the fact that its original build was simply not reliable enough, leading to regular crashes. 
Faced with this predicament, Zhao and his co-founder Simon Last would relocate to Japan in an attempt to rebuild Notion - a move that turned out to be a blessing for the team. Rebuilding the app proved beneficial to Notion, as the team became more engrossed in making sure that the software didn't fail as it did before.
Today, Notion's team is famous for making several design iterations to ensure that each feature is tested to the best of its ability before it is rolled out to the public.
Having been at the brink of failure, Notion capitalized on their previous shortcomings and made it into one of their strengths. Be sure to check out our piece on the complete history of Notion if you're interested to learn more about this tool.
Features of Notion
Notion as a software attempts to be a jack of all trades. It combines multiple tools such as project management, to-do lists, note-taking, wiki creation, and more into one unified software. Notion's main goal is to increase your productivity by reducing the number of apps you need to get your work done.
Notion is heavy on features and also supports integrations with other apps such as Google Drive, Trello, Slack, and more. When using Notion, you create content on pages by filling up blocks with content. 
Although Notion does have a steep learning curve due to it having a lot of features, it can be a useful tool to help you and your team get work done. Having multiple features also means that Notion is flexible, meaning that you can use it for just about anything.
However, this comes at a cost as users have voiced out that Notion can be complicated to use at times.
What Is Notion Good For?
Notion tries to be an all-in-one productivity tool, and this means that it has multiple uses. Its flexible nature means that it can be used by both teams and individuals.
Notion can be good for you if you're a beginner who's trying out new productivity tools. It offers unlimited blocks and pages on its free plan, with the ability to create multiple project views as well.
This means that you have the freedom to experiment with it and get started on improving your productivity. However, do take note that you might be overwhelmed with the steep learning curve that Notion has.
Notion can also be used for teams who are looking for a tool to collaborate and get work done. Its product wiki template also helps teams get a head start on creating knowledge bases for projects or the company. 
However, unlike Taskade, Notion does not have built-in video calls and chat ready to go in its workspaces. Notion has a comment function on the top of each page which can function as a makeshift chat section. However, full-blown chats will result in your project being pushed further down the page.
You have the option to integrate Slack with Notion, but this just means that you'll have an additional tool to toggle between to get your work done.
Taskade's built-in free unlimited chat and video conferencing allows you to collaborate and get work done in real-time all on one app.
What Are Some Limitations of Notion?
Although Notion has plenty of benefits, there are also some drawbacks to consider.
For starters, Notion is not intuitive to use. There is a steep learning curve when using the app due to the fact that Notion tries to be an all-in-one software. Newcomers to Notion will find that the page layout may be confusing. It takes some getting used to before you're able to use the software to your benefit.
One of the common problems that have been reported is that Notion is not good for taking long-form notes. This is because if you use a lot of slashes (/) in your note-taking, Notion tends to start a function with each slash. Constantly deleting these unwanted functions might have an effect on your train of thought.
Even though Notion has features that can allow for good collaboration, proper collaboration tools such as sharing pages and page permissions are only unlocked with a team plan. Notion's free plan limits collaborators to only 5 guests. You'll definitely have to fork out some cash if you want to collaborate with more people.
While Notion does a good job of being an all-in-one app, it lacks a focus on being good at one particular thing. If you're looking for an app to do a little bit of everything, then Notion is probably right for you. 
However, if you're looking to do something more focused such as effectively collaborating on a huge project, or even taking detailed long-form notes, then Notion falls short.
Notion Pricing
Notion offers its software at four different tiers being the free personal plan, personal pro, team, and enterprise plan.
Notion Free Personal Plan
Notion's free personal plan includes unlimited blocks and pages. This plan allows you to try out Notion by creating simple notes and also organizing simple projects and to-do lists. You'll also be able to collaborate with up to 5 guests. 
Another feature of the free plan is that you'll be able to integrate Notion into your favorite apps from the get-go. However, if you do require priority support for your projects, you'll need to upgrade to the personal pro plan.
The free plan also limits you to a 5MB upload limit per file.
Notion Personal Pro Plan
If you find yourself needing priority support and an unlimited file size limit, then Notion's personal pro plan is for you. Upgrading from a free plan also allows you to restore past versions of your project history dating back to 30 days.
The personal pro plan allows you to have unlimited guests on your projects. However, if you need to add more members to your projects and access Notion's collaborative workspace, you'll need to upgrade to a team plan.
Notion's personal pro plan starts at $4 per month.
Notion Team Plan
If you want to collaborate efficiently with your team on Notion, it is recommended for you to purchase a team plan. A team plan allows you to set access rights for your pages. Additionally, you will be able to invite as many members as required into your workspace.
Notion's team plan also allows your team to share pages with each other.
Notion's team plan starts at $8 per month.
Notion Enterprise Plan
Notion's enterprise plan unlocks all of its features. This plan is best if you want to use Notion as the primary tool to get work done in your company. Additionally,  you'll have a dedicated account manager if your team has more than 100 people in it.
You'll gain access to more permissions within your workspace such as disabling guests and setting rules. Employee access can also be managed at scale with Secure Single Sign-On.
You'll need to contact Notion to get more information on its enterprise plan.
What Is Taskade?
Taskade is an online productivity and collaboration tool that was founded by John Xie, Dionis Loire, and Stan Chang in 2017. The Y Combinator-backed startup aims to help remote teams and individuals get work done faster and smarter.
Taskade is where remote teams get work done. With Taskade, you can organize tasks, take detailed notes, automate repetitive workflows, collaborate via built-in video chat with your team, and more, via an all-in-one unified workspace. 
Get a headstart on your projects and find a suitable structure for your notes via Taskade's versatile collection of templates. Simply choose from a wide variety of templates and add them to your projects to get started instantly!
Taskade is a supercharged productivity app that both individuals and teams can use to collaborate on projects in real-time.
Taskade is the best free Notion alternative. Get started instantly for free today.
Key Features of Taskade
Project Views. Visualize your projects in several different ways. Cycle between the List, Mind Map, Org Chart, and Board views to work the way you want. 

List View. This is the default view on Taskade. Create new lists on Taskade.
Board View. This view lets you work horizontally like a Kanban board. Visualize your workflow and tasks in this full-width view.
Mind Map View. This view lets you work in a horizontal tree-structured manner and map out what you have in mind.
Action View. Work in table view and stay organized with your task due dates, and more.
Org Chart View. Break down larger tasks into smaller ones to help you get things done.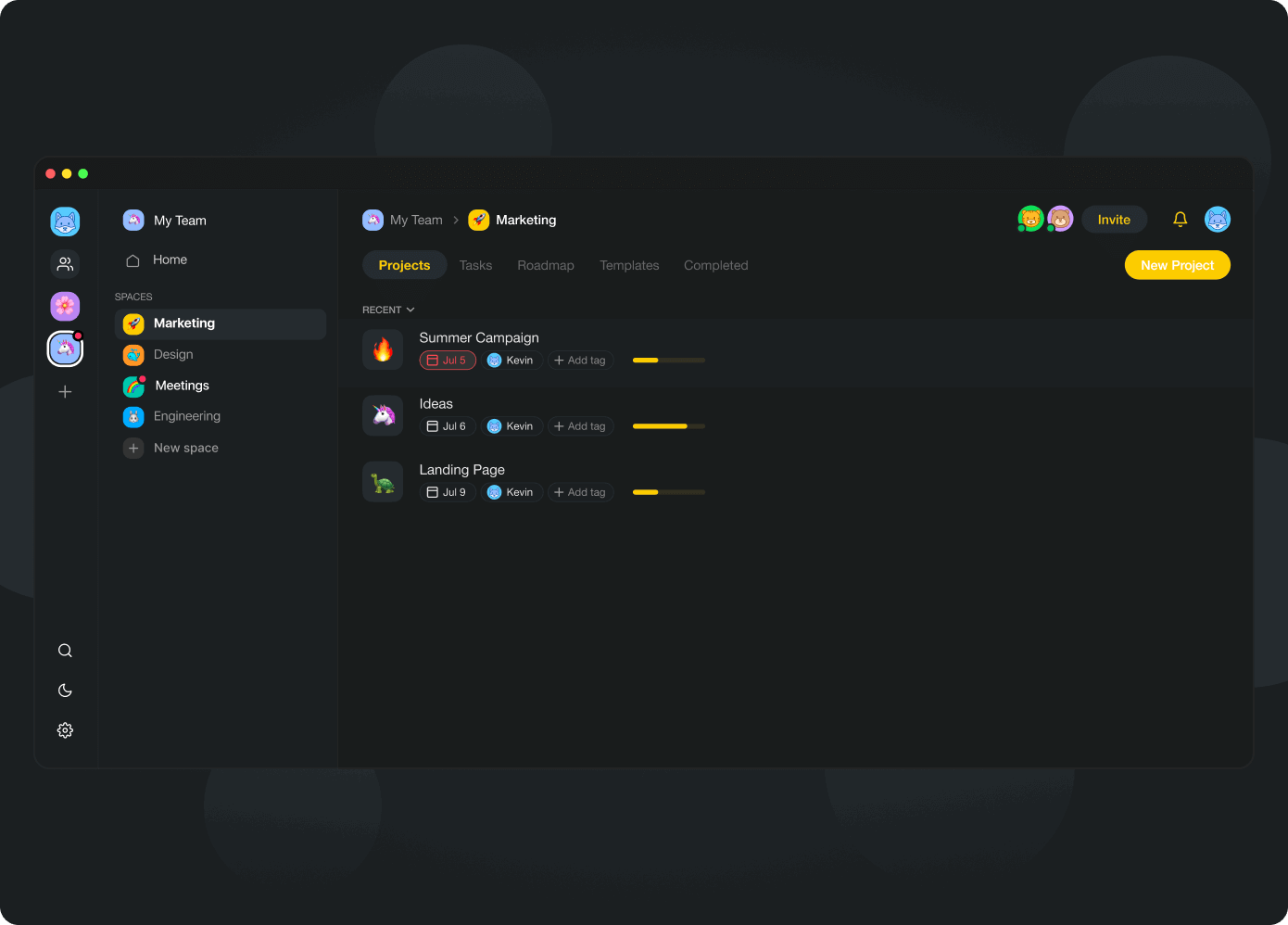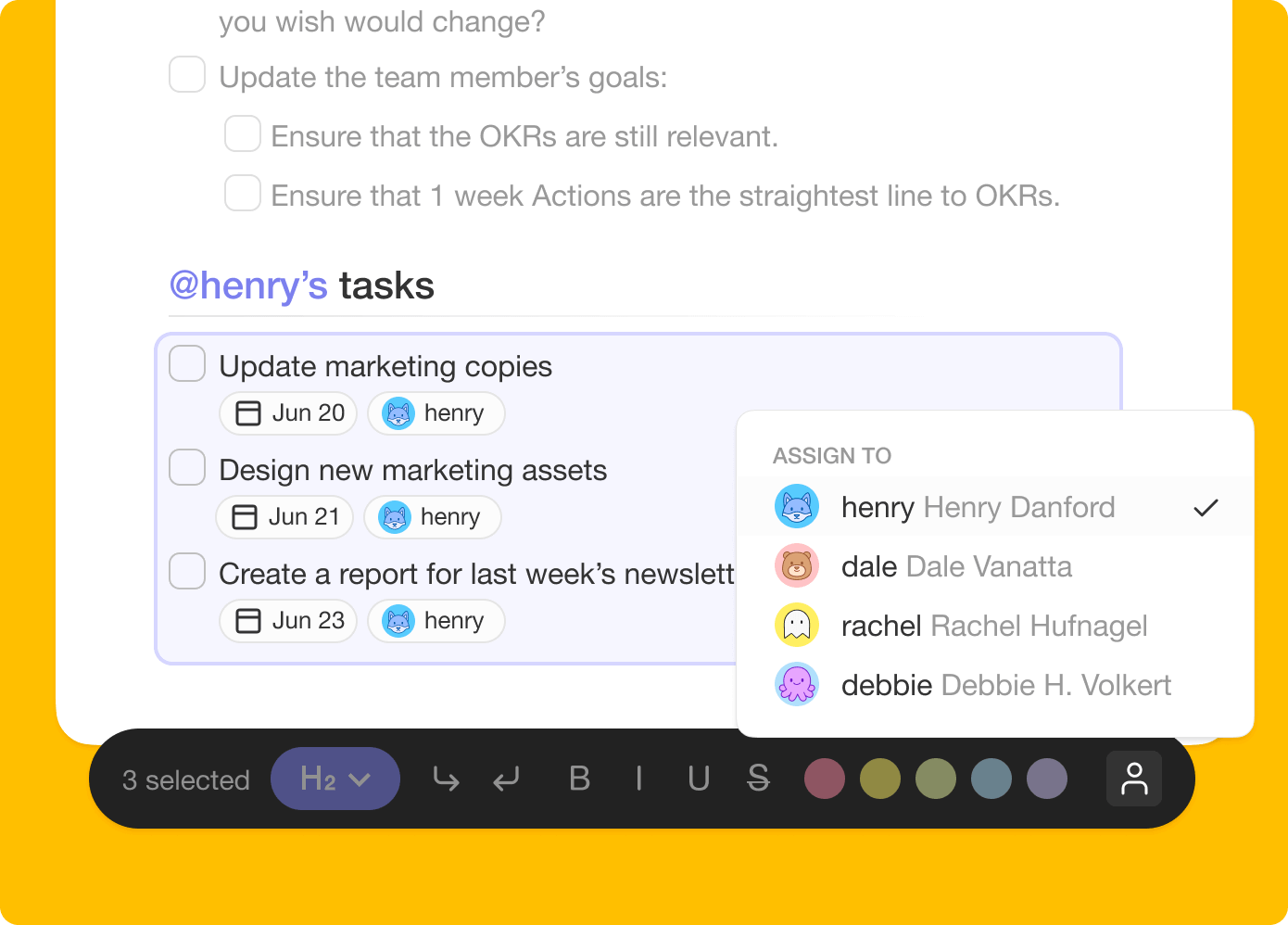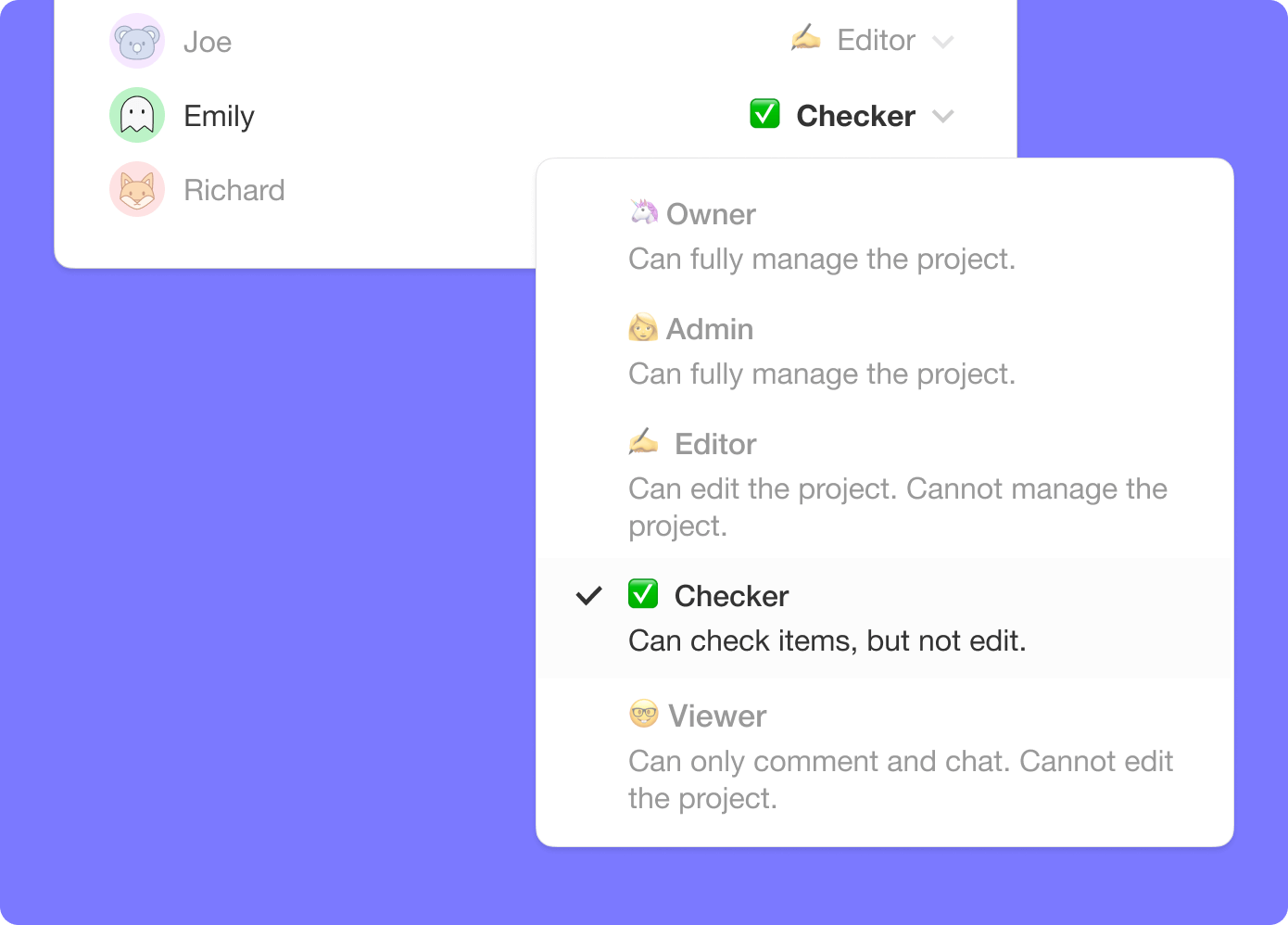 Sort Tasks. Sort sub-tasks/children elements by completed/uncompleted stats or the due date. Task sorting can be accessed from a convenient pop-up menu.
Search. Search within projects or globally across workspaces and subspaces. Instantly browse and jump between projects anywhere in the Taskade.
Keyboard Shortcuts. Navigate projects, create content blocks, reorder elements, and complete tasks using a set of handy keyboard shortcuts.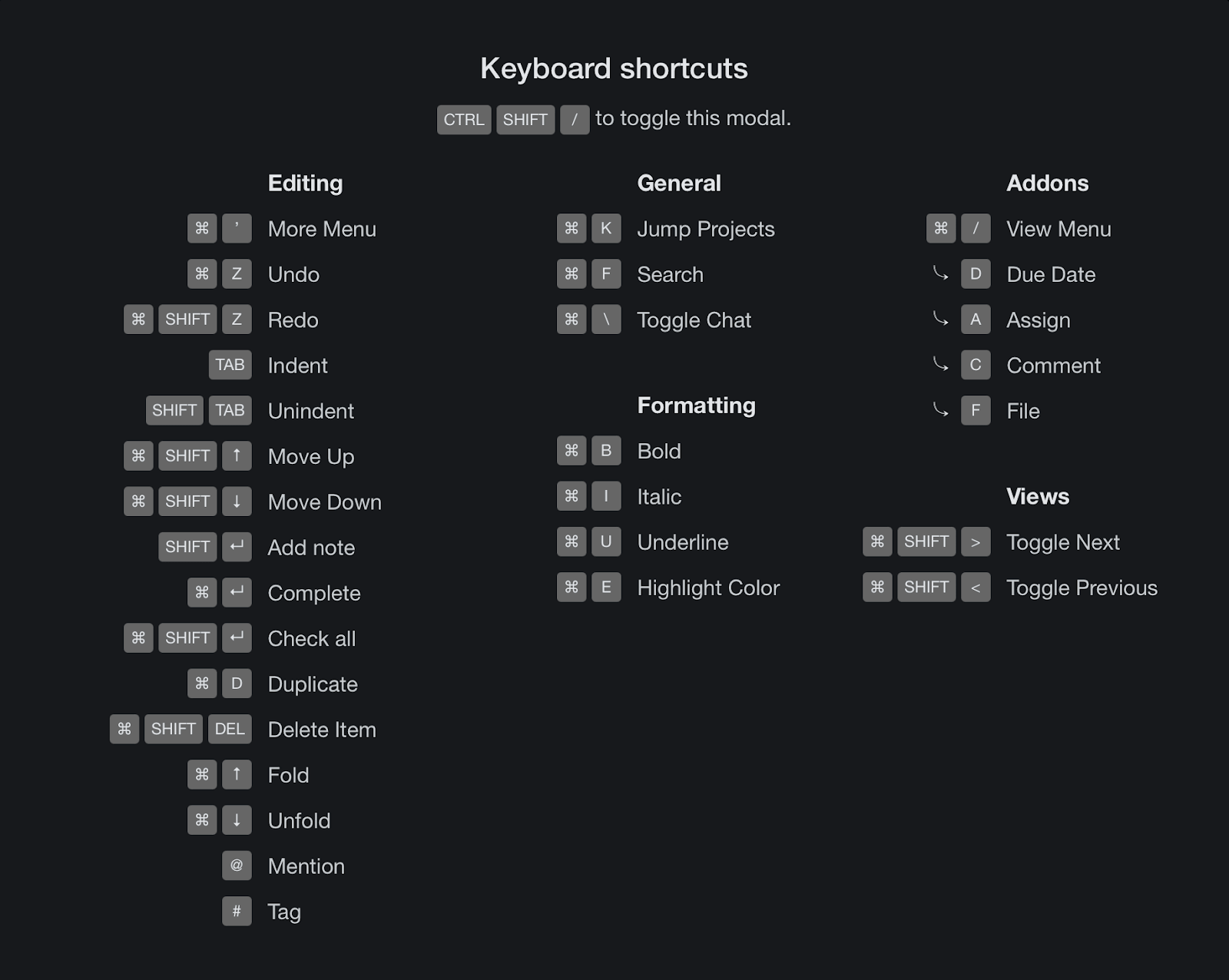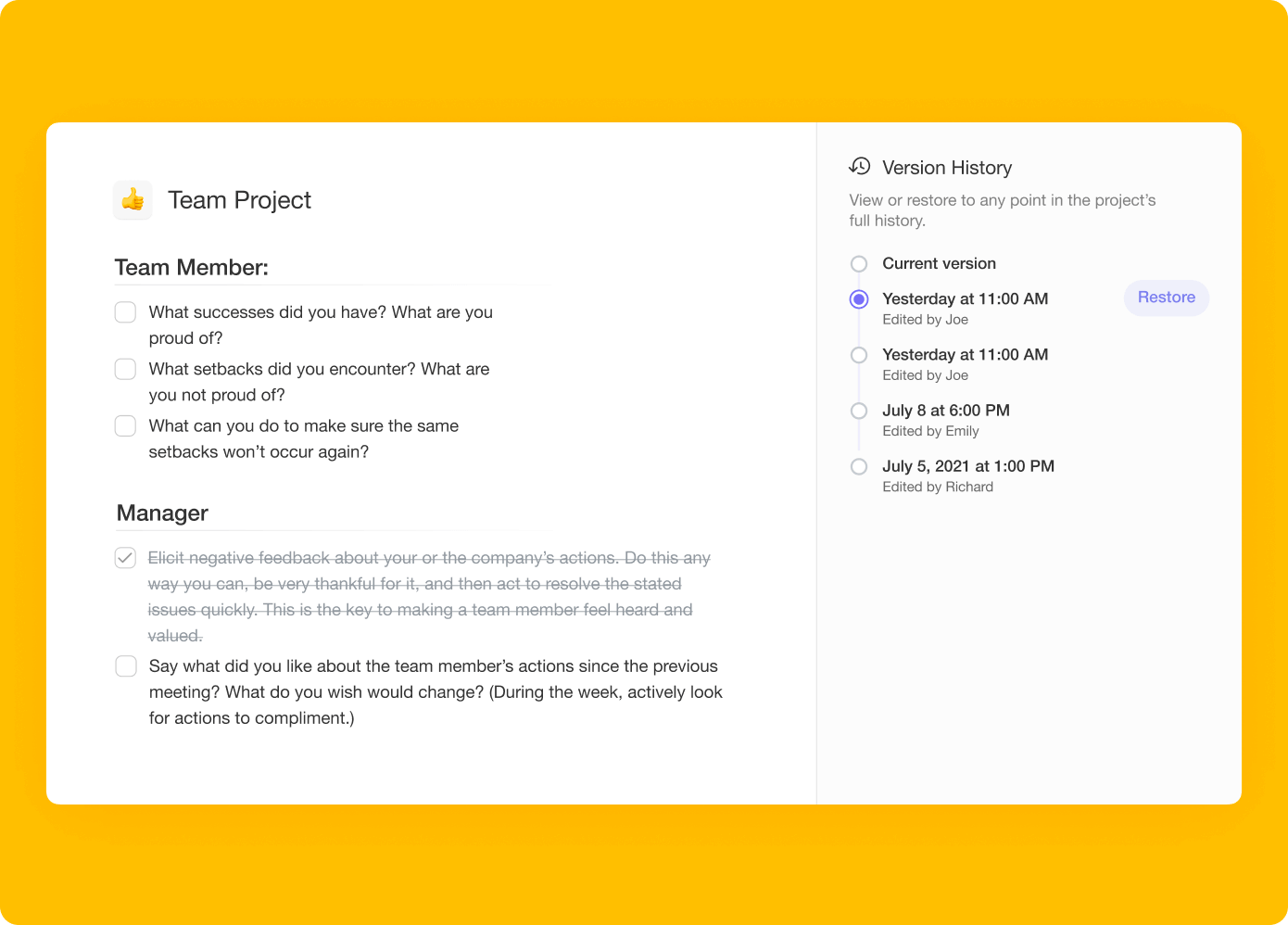 Export and Print. You can export your projects as plain text or markdown files. Attach them to emails, presentations, or for print.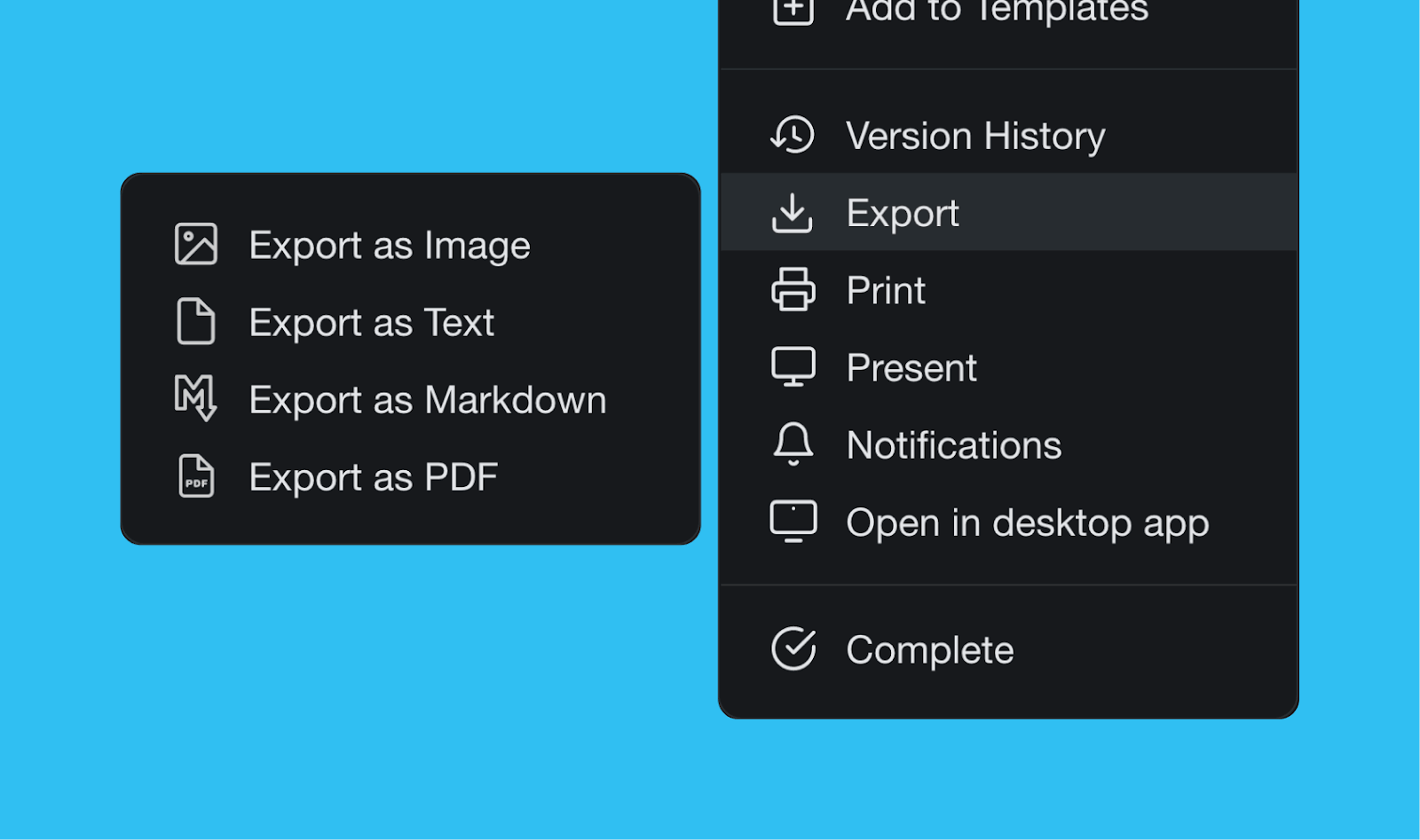 Cloud File Upload. Share files directly from Google Drive, Dropbox, Instagram, and Box in your projects with our integrations.
Breakdown Larger Tasks. Organize your thoughts with Taskade's unlimited hierarchy to break down large projects into tasks.
Quick Search. Use CMD / CTRL + K to jump between any projects within Taskade web and apps.
View the full list of Taskade's features and learn more.
Taskade Pros
Free-forever plan is loaded with features
Real-time collaboration within the same project 
Free built-in video call and chat function in each project
Customizable templates to give you a headstart
Work and chat in the same window, in the same app
Frequent updates based on user/your feedback and suggestions
Tabbed workflow for working with multiple Projects
Taskade Cons
No gantt chart view (yet)
Taskade Free Plan
Unlimited Tasks & Projects
Unlimited Members & Guests
Unlimited Folders & Teams
Templates, Calendar, Repeat Tasks
Real-time Collaboration
Built-in Free Chat and Video Call
Taskade Unlimited Plan - Starts from $5/month
Everything in Free, plus:
Version History
Advanced Permission
Cloud Upload Integration
2-Way Calendar Integration
Is Taskade Right for You?
Taskade can be used by individuals and teams working from anywhere. Use Taskade individually or collaborate with your team for weekly agendas, team meetings, note-taking, project management, product roadmaps, and more. 
Make use of customizable board views to visualize your projects into digestible smaller tasks. Multiple board views are available even on Taskade's free plan, allowing you to get more work done the smarter way. 
Collaborate with your team in real-time with free and unlimited chat and video conferencing available on every project. Automatic syncing ensures that your data is always up to date across devices.
Taskade is the simplest way to create task lists, checklists, and workflows. Manage projects and get more work done the simple way with Taskade.
If you want more options, check out our list of the best Notion alternatives.

Taskade is the best free Notion alternative. Try Taskade for free today.
Get Work Done.
Remotely.
Taskade is where remote teams chat, organize, and get things done.