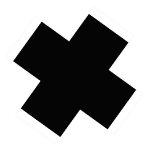 Create Mind Maps With Taskade
Mind Maps, Productivity, and more
Plan, Organize, and Execute

Your Projects.
Brainstorm Ideas
Taskade is the fastest way to get work done!
Create Mind Maps With Taskade: The Best Free Mind Mapping Tool
What Is a Mind Map?
Mind maps are popular visual information management tools that help to display relationships between related concepts. It is a method that can help you structure and organize your thoughts visually.
The main topic of the mind map is usually noted down in the middle. As the topic is expanded upon, sub pointers that contain more related information would branch out from the center. The best mind maps will consist of bright colors to help differentiate between topic clusters, with arrows dictating the flow of ideas.
This means that mind maps have a hierarchical order of information management starting from the core idea of the mind map at the cente. Mind maps coincide with the second brain movement which aims to improve our memory.
If used correctly, mind maps help you understand complex concepts by breaking them down into smaller pieces. There are a lot of use cases for mind maps. Make sure you check out our collection of free mind map templates to get started in a jiffy!
What Are The Benefits of Mind Mapping?
There are several benefits that come with mind mapping. 
Better information retention. 
Mind mapping helps you retain information better by visually connecting concepts to help your brain remember ideas through association.
Increases your creativity
By using mind maps, you'll be able to note down your ideas as soon as they come by. This gives you an opportunity to capitalize on inspiration as it comes.
Breaks down complex ideas. 
Mind mapping encourages you to break down big complex ideas into smaller steps. This lets you digest ideas and develop a better understanding of the main topic.
Helps you to collaborate effectively.
In the 21st century, collaboration is key. Collaborating with others on mind maps can help you ideate and come up with better solutions to your problems. Not only that, everyone on your team will be able to visualize each other's ideas, essentially aligning everyone via a mind map.
How Can You Create a Mind Map?
Creating a mind map is simple, especially if you're using Buzan's method of mind mapping. Not sure who Tony Buzan is? Check out our ultimate guide on how to create mind maps to find out more!
Here's how to create a simple mind map:
Write down the main topic in the center of the mind map
Branch out from the center of the mind map as you brainstorm more relevant sub-topics
Explore more ideas and expand on your mind map
Connect relevant ideas with arrows. Color-code your arrows to group them together
Zoom out and see how your main concept is actually a sum of all its parts!
If you're mind mapping using paper, be sure to prepare a big sheet of paper so that you can expand on your ideas without running out of space!
What Is Mind Mapping Software?
Why be physically limited by paper when you can utilize mind mapping software to create limitless mind maps? Mind mapping software are digital tools that can be used to help you create mind maps digitally. 
The best mind mapping tools out there often allow you to create mind maps amongst an array of other useful productivity features.
How to Create Mind Maps With Taskade
Taskade lets you switch between multiple project views with a simple click of a button. List down your thoughts via list view and toggle to our mind map view to visualize your ideas in a mind map. 
Want a headstart? Use our premade mind map template and customize it to your liking!
Get Work Done.
Remotely.
Taskade is where remote teams chat, organize, and get things done.