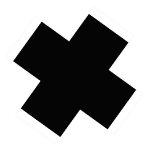 The unified workspace for your classroom
Educators and students can use Taskade for free! Apply to get a free upgrade for you and your team.
WHAT YOU CAN DO
Plan, Organize, and Execute

Your Projects.
Brainstorm Ideas
Map out anything with dynamic views.
Manage Projects
Track tasks and projects in calendar.
Work Together
Chat, organize, and get things done.
Brainstorm Ideas
Taskade is the fastest way to get work done!
10 Reasons Why Taskade for Education is the Best Tool for School Projects
School projects are stressful. From the constant stream of assignments to the hectic schedule, being in school is no walk in the park. However, rather than letting this get the better of you, use this as an opportunity to really buckle down and get your homework done.
Taskade for Education is a simple and effective tool that can help you stay organized and on top of your schoolwork. It is a task management app that helps users organize their tasks and projects. Whether you are a student, a teacher, or a parent, there will come a time when organizing your assignments will be essential. With that in mind, let's take a look at why Taskade is the best tool for school projects.
It's Free!
No school project application is going to be perfect, and that's okay. We all make mistakes. However, what's important is that you find a tool that helps you accomplish your tasks and stay on track.
Taskade for Education is completely free to use. There are no in-app purchases or hidden fees. You only pay for the services you use. There are no ads, and you can use the app for as long as you need.
It's Simple and Easy to Use
As we've mentioned already, one of the best things about Taskade for Education is that it's easy and simple to use. In fact, you can get started with just a few short steps.
First, you'll need to download the app from the iOS App Store or the Google Play Store.
Next, choose your username, and you're ready to go! If you have any problems along the way, you can always visit the support page for additional help.
It Keeps Track of All Your Homework
This probably goes without saying, but when it comes to staying organized, you would do well to have a tool that can help out with keeping track of your assignments.
Taskade for Education allows you to create projects that include any assignment or homework from any class. This means you can track all your assignments in one convenient place, and you can also see what your classmates are doing.
It Provides aructure and a Timetable
We realize that keeping track of assignments is crucial, but what about having a sense of the broader picture?
Taskade for Education lets you create beautiful aructures and timelines for your assignments. You can even add photos, links, and voice-overs to make your assignments come alive.
Not only does this give your assignments context and meaning, it also helps you stay organized and on top of your workload.
It Lets You Collaborate
One of the best things about Taskade for Education is that you can collaborate with your classmates and make the process of getting assignments done a lot less lonely.
With the app's messaging feature, you can send and receive assignments with your friends and classmates. You can also assign due dates, notes, and comments to your assignments, which will help you stay organized and on track.
Of course, you can also share your projects and let the community give you feedback. This can be extremely helpful, and it gives you another set of eyes on your work.
It Has a Great Community
Last but not least, have you ever wondered what makes Taskade such a great community?
The short answer is that it's made up of people just like you who are looking for help with their assignments.
While the app does feature a great deal of helpful tips and tricks for improving your productivity, the real source of help lies within the community.
It Offers Beautiful Reports
Last but not least, let's talk about how Taskade for Education can help you with your assignments and stay organized.
In addition to the beautiful visualizations and timelines you'll be creating for your assignments, you can also generate reports that show you exactly what you have completed, what you haven't, and what you need to do better.
Conclusion
Taskade for Education is an essential school project tool that every student, teacher, and parent should have on their mobile device. It is simple, easy to use, and a great way to stay organized.
Get it now and experience a more efficient and effective way to manage your assignments!
Get Work Done.
Remotely.
Taskade is where remote teams chat, organize, and get things done.