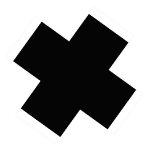 Write With Taskade AI
Unleash your potential with Taskade AI.
Plan, Organize, and Execute

Your Projects.
Brainstorm Ideas
Taskade is the fastest way to get work done!
🤖 What Is Taskade AI?
Letters form words, and words form sentences. Well, if only it was that simple. If you're tired of waiting for the muse to knock at your door, try Taskade AI, the first collaborative AI writer!
Try Taskade AI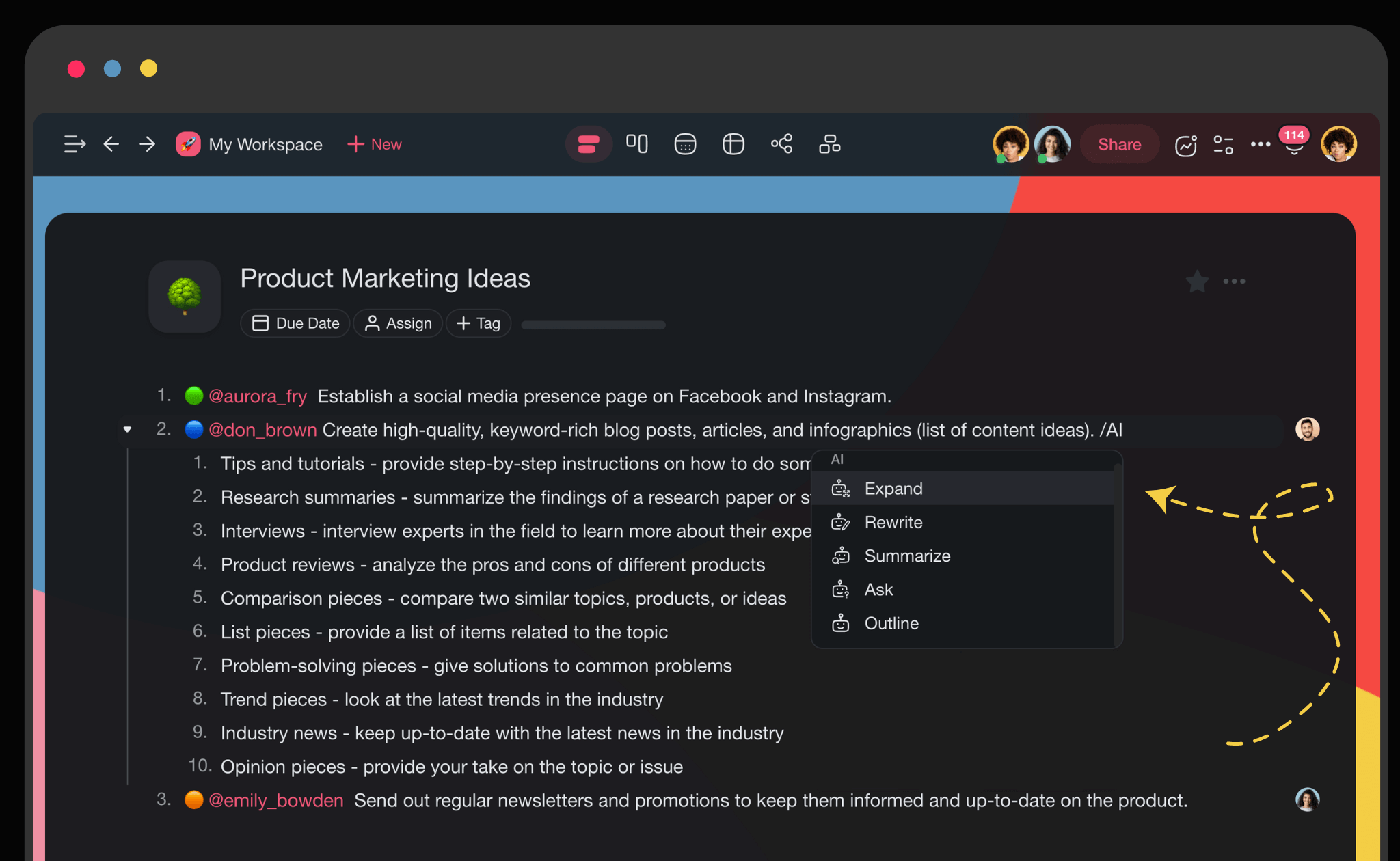 Taskade AI is a powerful writing assistant that will help you type smarter, not harder. Just so you don't have to spend hours hunting for the right words and rewriting your drafts.
🚀 Taskade AI for Personal Use
⚡️ Taskade AI for Team Collaboration

Write, organize, and summarize notes
Outline articles, blog posts, and books
Enhance sentence structure and grammar
Make your writing more concise and effective
Adjust style, tone, and language with smart rewrite
Brainstorm evergreen ideas
Write in an engaging and persuasive way

Make team communication a piece of cake
Draft high-level meeting agendas
Rewrite and summarize meeting notes
Co-author documents using AI in real-time
Generate ideas during brainstorming sessions
Build spanning mind maps from a single prompt
Generate a list of action items
🪄 Five Commands, Infinite Possibilities
Taskade AI lives inside a Taskade project. Whenever you need a writing companion, simply type a question, excerpt, or idea and use one of five /AI commands to make things happen! 
/ai: See the full list of Taskade AI commands.
/ask: Answer your questions using AI's existing knowledge.
/outline: Generate high-level outlines for all types of content.
/expand: Expand and enrich your content to be more descriptive.
/rewrite: Improve the legibility and clarity of your writing.
/summarize: Turn long-form content into a crisp and clear summary.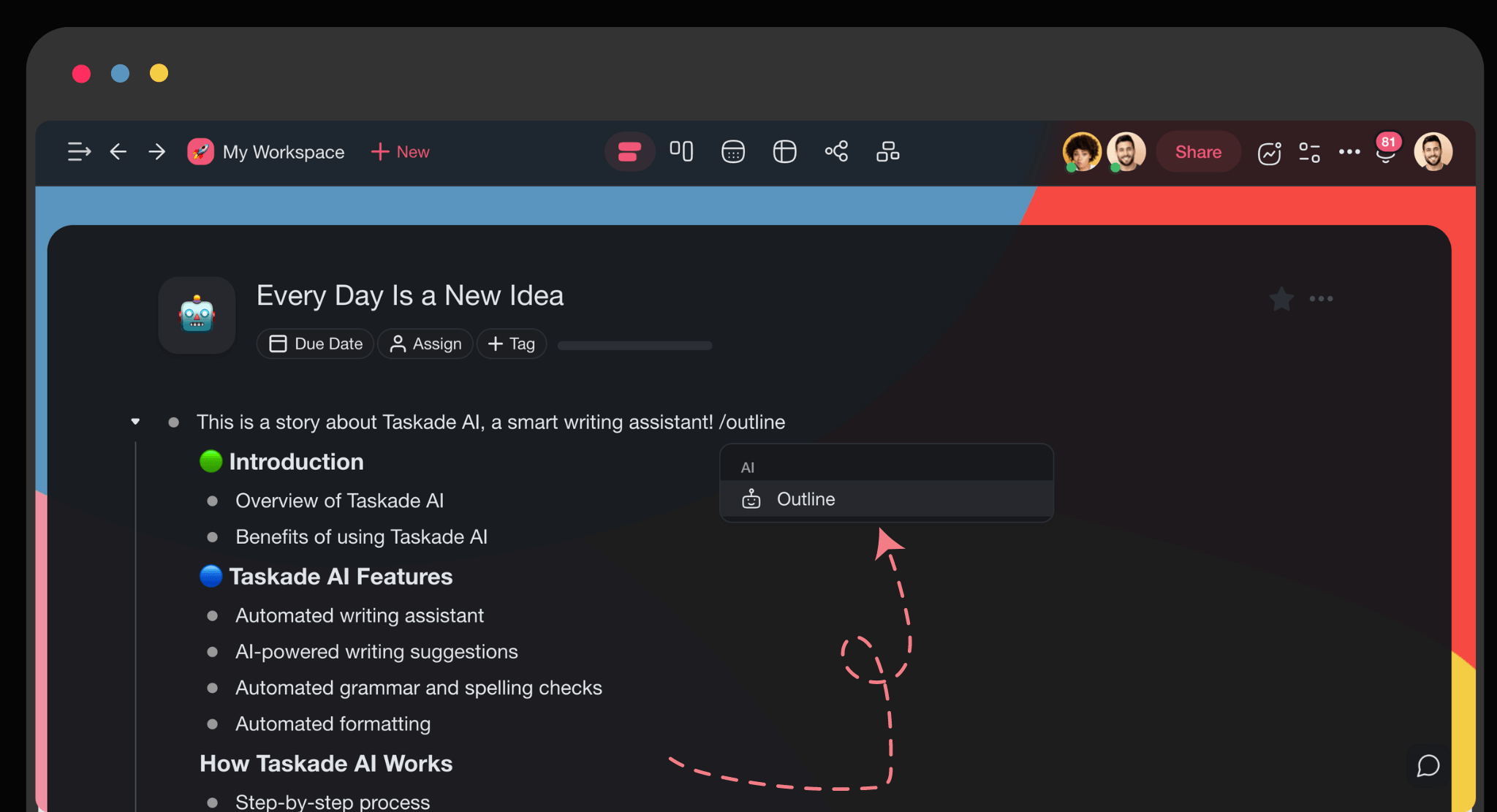 🎨 Start Faster With AI Templates
A template is worth a thousand words, so we have prepared a few for every occasion. Write a resume, email, article, or meeting agenda. You can also generate mind maps using convenient ready-made prompts.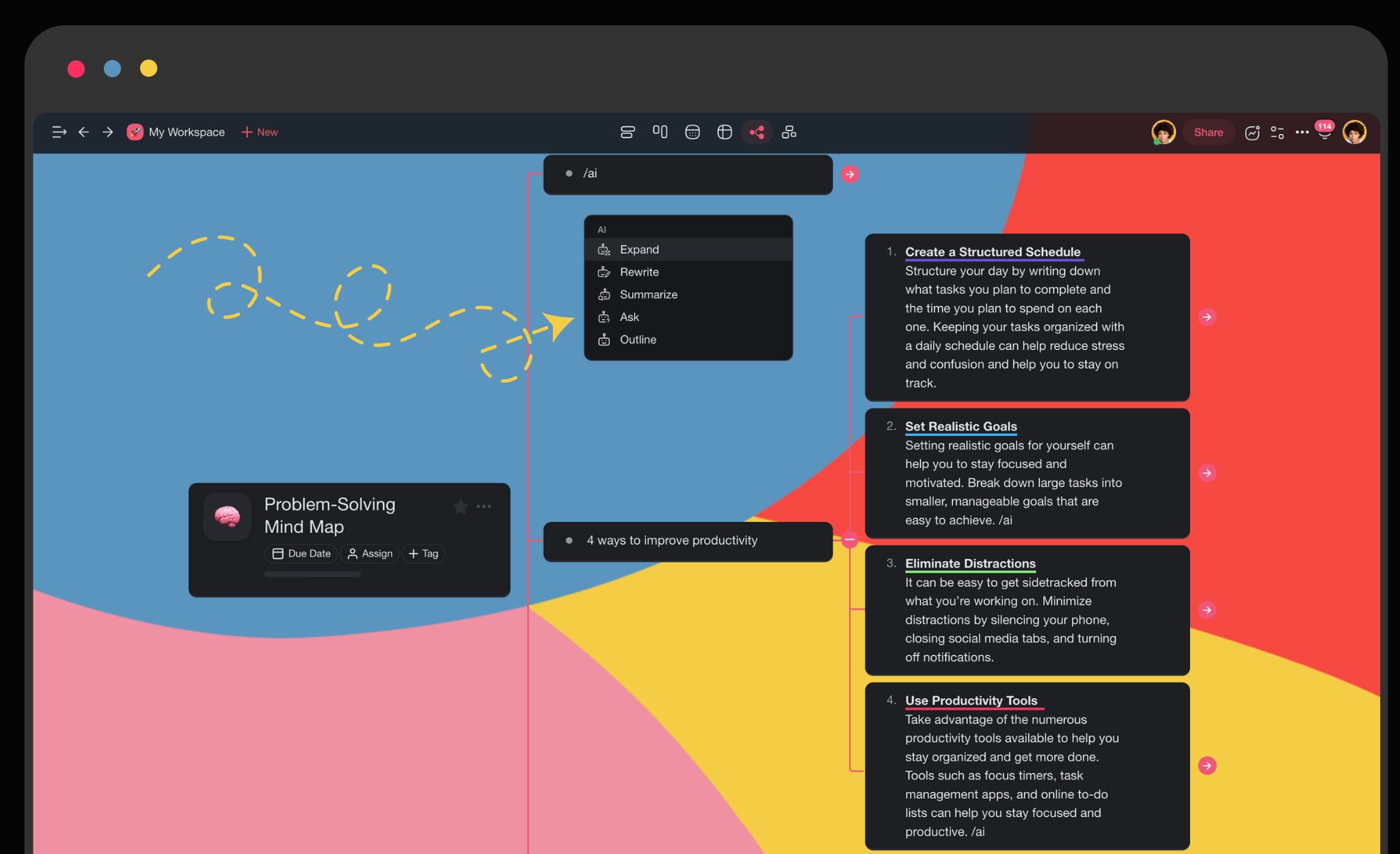 💭 Taskade AI Questions and Answers
How much does Taskade AI cost?

Taskade AI is free for all users without limitations.

Can I use Taskade AI with my team?

Yes! Taskade AI is the only collaborative writing tool that uses artificial intelligence (AI) to improve team communication. Your entire team can work on the same project, at the same time, without having to worry about losing track of changes.

How do I get started?

It's easy! Open any of your projects and type a question, sentence, or paragraph followed by one of five AI commands: /ask, /expand /outline, /rewrite, or /summarize. Taskade will process the text and provide an answer in seconds. If you're not satisfied with the result, repeat the step or try using a different command. It's that simple!

What are the benefits of using an AI writer?

Taskade AI will significantly speed up and improve your writing workflow. Whether you want to draft emails, pen a bestselling novel, or write a business plan, our writing assistant will help you research the topic, develop ideas, and find the right words. Taskade AI works out of the box so you don't have to configure anything—sign up, create a project, and jump right in.

Are there any limitations?

Taskade AI is based on the GPT-3 language model, which makes it a powerful and versatile tool. However, the technology is still in development and there are a few limitations. You should always verify the output for incorrect information, biased answers, or inconsistencies in tone and meaning.
Try Taskade AI
Get Work Done.
Remotely.
Taskade is where remote teams chat, organize, and get things done.