Let's face it. Remote meetings aren't exactly thrills and chills. Most of the time, they're boring, aimless, and a huge time sink. But maybe it's not the dish but seasoning and we just don't know how to host a video conference effectively?
Well, whether you like it or not, remote meetings are here to stay. Gartner's recent study found that 82% of business leaders want to stay on the remote bandwagon past COVID lockdown.(1)
It doesn't matter if you're a business owner or a remote team manager. Considering how important video conferencing has become, this is the best time to brush up on those meeting skills and reap the benefits.
In this article you'll learn how to:
🤘 Host a frictionless video conference
🙋‍♀️ Keep participants focused and engaged
⏲ Make your meetups a time well spent
📣 Keep discussions civil and productive
Before we start… This is another article in our long-running series on video conferencing and team communication. Be sure to give these articles some love when you're done here:
🤘 How to Host a Video Conference: 7 Kick-Ass Tips
1. Do You Really Want to Host a Video Conference?
Calling a video meeting is simple. You don't have to book a conference room or drag in the A/V equipment. And since everybody's working out of a home office, they should attend, right?
Now, wait a minute…
Think about how busy you are. Now think how busy your colleagues and employees are and put it all together. NordVPN's data shows that US employees have been clocking in three additional hours every single day since the lockdown started. (2)
Every time you send an invitation to a video meeting, you pull the string a tad further. Each minute spent on a call is a minute not spent on meaningful work.
Ask yourself these questions before you hit send:
🤔 "Why do I host this meeting in the first place?"
⏰ "How long should this meeting be?"
👥 "Who should attend and who's optional?"
💬 "Can this be a chat session/email instead?"
If you don't have a clear answer to at least 3 of these questions, you should better rethink your life choices. But before you do that, just call off that video meeting.
Taskade Pro Tip #1 🐑
Unlike your typical collaboration platform or video conferencing app, Taskade lets you choose how you get in touch with your team. You can either host a video conference, a regular call, or jump on a group chat.
Sometimes, you may need to alternate between those channels or adopt a hybrid approach and combine different modes of communication for best effects.
The good news is all team interactions in Taskade happen in one window, on the same page, so you can do all that!
Here's how. 👇
Pick from hundreds of free templates or draft the meeting agenda from scratch.
Organize your team's virtual meeting place by topics or projects.
Send meeting invitations to your team and clients.
2. Make Sure Everything Works is Bueno
Technical hiccups are part of the remote work magic. Said no one, ever. Unless you work at NASA or SpaceX, your video conferences should not be rocket science.
"But what if they do?" 🚀
It may be because of unintuitive software, poor internet connection or pure disorganization. Regardless of the reasons, your team's going to lose time, focus and momentum when things don't "click" from the very beginning of a video meeting.
Make it a good habit to ensure it's all systems go before people start calling in. Here's a handy launch checklist to run before every meeting:
🔀 Include joining instructions in the agenda
🟢 Check your internet connection for stability
⚙️ Do a test connection before others join in
🎙 Check if your microphone and camera work
✅ Ask others to tick all these boxes on their end
🛠 Opt for intuitive, user-friendly conferencing tools
Lack of technical skills shouldn't be an obstacle to joining a meeting. When you host a video conference, you want the experience (almost) as frictionless as real-life discussions.
3. Walking in Circles? Create an Agenda
Imagine how many unproductive meetings could've been avoided if there only was an agenda in place. A meeting without one is like a ship without a heading.
When you host a video conference, you want to make sure your agenda is crisp and clear and that it sets the formal boundaries (start/end time, breaks, rules of order) of the meeting.
The best way to keep things manageable is to follow what's called a Rule of Three. It's a fairly common concept that can be applied to a number of disciplines.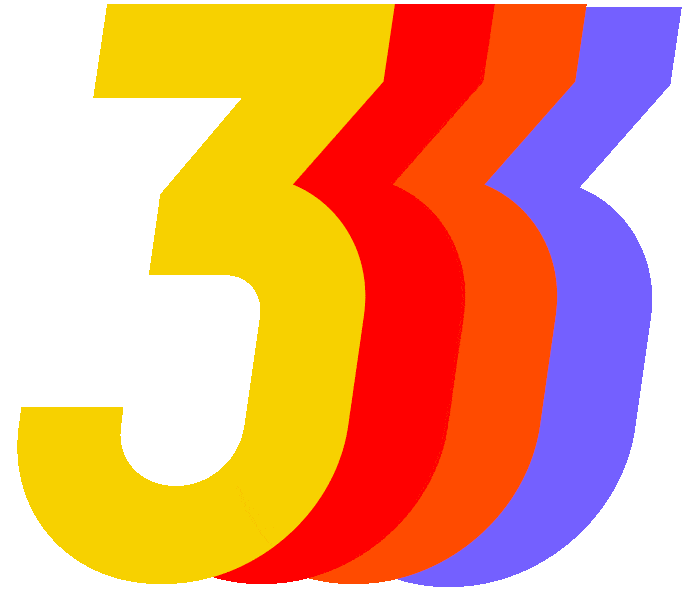 In the words of productivity author Chris Bailey:
"At the beginning of each day, before you start working, decide what three things you want to accomplish by the end of the day. Do the same at the start of every week."(3)
The rationale behind the Rule of Three is that there's only so much that can be done, discussed and processed in a given time frame. When we apply this principle to team meetings, planning out and discussing three key topics during a video conference becomes your sweet spot.
With that in mind, structure your agenda like this:
3️⃣ Bullet three key discussion points for every video meeting
✍️ Add a brief description for each and bullet subpoints to match
⏰ Include meeting date, start/end time and dial-in instruction
🚨 For longer meetings, specify break time in the schedule
Taskade Pro Tip #2 🐑
Taskade lets you create and share a collaborative meeting agenda so people can comment and suggest changes before the meeting starts.
Like so. 👇
A video conference on the go? Use these meeting templates to start quickly:
Don't Wait for People Who Are Late, Just Start
Latecomers are bad for business. They will interrupt others, break the flow of your team meetings and make the most orderly discussions fall to shambles.
When your team works out of cubicles, you can have some leniency for traffic jams or car problems. But when people work from a home office, being late is kind of less cool. ⏰
One of the most effective ways to put notorious latecomers back on track is… to set the right example. Show your team that your meetings always start (and end) on time and are never called off at a moment's notice.
Sure, if you're dealing with a 100% distributed team, you still need to figure out the best overlap time to fit in everyone's working hours. For instance, if your team is based in the U.S., you can make 2:00 p.m. (EST) your sweet spot.
Here are a couple more way to keep latecomers in check:
⏲ Keep your meetings short for an easier fit in your team's schedule
5️⃣ Ask everybody to call in 5 minutes before a meeting starts
📤 Send invitations and the agenda well in advance
🔄 Create a recurring event in the convenient overlap time
💬 Discuss the matter with the offenders and find the cause
📑 Reward punctuality with extra meeting notes or materials
Taskade Pro Tip #3
If you have some notorious latecomers on board, you can help them call in on time by scheduling your meetings in Taskade.
Be sure to block regular meeting time as a recurring task and enable notifications for the relevant Projects and Workspaces. 👇
5. Microphones Off and Cameras Rolling
Muting one's microphone when not speaking may seem like a small thing. But it's the small things that make the difference between productive and unproductive meetings.
Regardless of the audio equipment, there's always some mic static others might pick up. On top of that, background noises like kids and pets are a heck of a distraction.
"And what about my webcam? On or off?"
Non-verbal communication is a huge benefit in remote meetings. The extra non-verbal cues that come with visual contact help build rapport, decipher the speaker's intentions and emotions.
Even if your team's rocking basic built-in laptop webcams, some face contact is still better than none. When your team's fully remote, missing out on that precious face time is a bad idea.
So, remember: cameras on, microphones off. Make sure both rules are explicitly stated on the meeting agenda. Just so nobody says they "didn't know" what the rules were.
Taskade Pro Tip #4 🐑
Taskade user-friendly UI makes it really simple to control your video and audio devices. You can mute your microphone and enable/disable webcam feed with a click of a button.
Just so you don't have to navigate through a maze of options ever again!
6. Keep Your Video Conferences Short and Sweet
We've already discussed the benefits of short meetings in our article on quick sync-ups. Long story short (no pun intended), the best meetings wrap in under 15 minutes flat.
If you've ever dabbled in TED Talks, the inspiring and intellectually stimulating series of speeches, you probably noticed that most of them are no longer than 18 minutes.
Ever speaker that shows up on the stages of TED has 18 minutes to tell their life's story, share an inspirational anecdote or tell the audience how they'll change the world.
As commented by TED Curator Chris Anderson:
"[18 minutes] is long enough to be serious and short enough to hold people's attention. It turns out that this length also works incredibly well online. It's the length of a coffee break."(4)
If they can do all that in under 18 minutes, you can host a video conference in 15.
✂️ If possible, wrap meetings in under 15 minutes
⚡️ Try 5-minutes sync up meetings as an alternative
⏱ Keep a timer at hand and stick to the set timeframe
🔔 Moderate the discussion and prevent offtopic
❓ Keep longer questions for the follow-up
7. Always Follow Up
Finally, the art of the follow-up.
Loved by marketing departments all around, follow-ups are one of the most important aspects of building business relationships. But they're an equally important part of the meeting culture.
You don't want to host a video conference to have your team leave none the wiser, do you?
While remote meetings don't have to change the world, it'd be nice to know that the people who attend actually benefit from them.
Here's what you can do:
🕛 Always follow up within 24 hours of the meeting
⭐️ Send out key takeaways of the discussion
💽 Provide images and slides you used
🔁 Ask the participants to share their notes with the team
🚥 Prepare a quick survey on the quality of the meeting
🤝 If you expect a specific action, mention it in the follow-up
👋 Parting Words
As you can see, hosting a frictionless video conference doesn't have to be complicated. All you have to do is make sure that you: A) have a darn good reason to call it in, B) prepare well in advance, and C) keep things (really) short and sweet.
And once you have all that figured out…
Why not use Taskade to kick things off? Video conferencing with Taskade is easy and free for teams and individuals. With our recent free account upgrade, you can now collaborate with an unlimited number of people on as many tasks and projects as you like.
Jump over here to create your free account today. 🐑
🔗 Resources
https://emtemp.gcom.cloud/ngw/globalassets/en/newsroom/images/graphs/hr-7-14-2020-company-leader-intentons-flexwork-covid19.png
https://www.cnbc.com/2020/03/30/coronavirus-lockdowns-are-making-the-working-day-longer-for-many.html
https://www.linkedin.com/pulse/best-productivity-hack-out-rule-3-chris-bailey
https://www.linkedin.com/pulse/20140313205730-5711504-the-science-behind-ted-s-18-minute-rule