Zapier has contributed to the creation of a new way of software development that has been gaining popularity in recent years. It's called No-Code, and it is currently taking over software development. Here's the history of Zapier and its role in shaping this new world.
It is predicted that by 2025, 70% of new applications will use no-code or low-code technologies.(1) And while No-Code is not new and has been around since the 1980s, it's has experienced a significant boom in the last few years(2)
In this article, we take an in-depth look at the history of Zapier and the team that brought it to life. You'll also learn how its powerful integration infrastructure made No-Code the norm.(3)
👩‍💻 Productivity made easy… Zapier has changed the way we get work done at home or in the office. Here are a few other tools that attempted to do the same.
🤔 "Ok, but What Does 'Zapier' Even Mean?"
Before we dig into the history of Zapier, we need to do some explaining.
The first iteration of Zapier came to life in October 2011, in Columbia, Missouri as a brainchild of Wade Foster (its current CEO), Bryan Helmig, and Mike Knoop.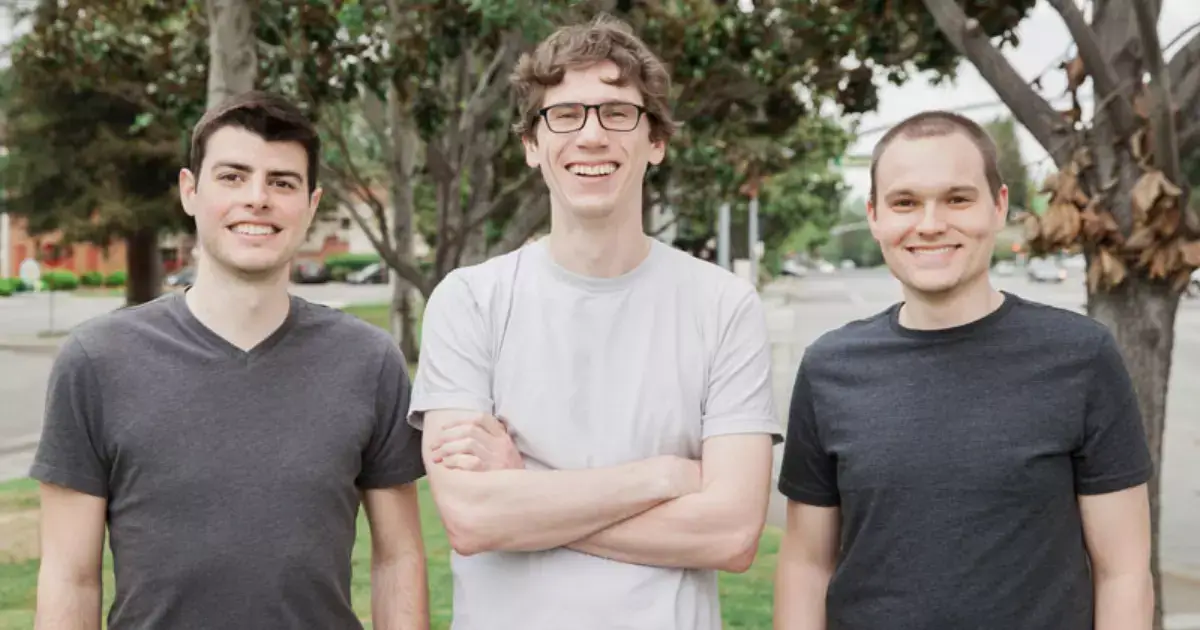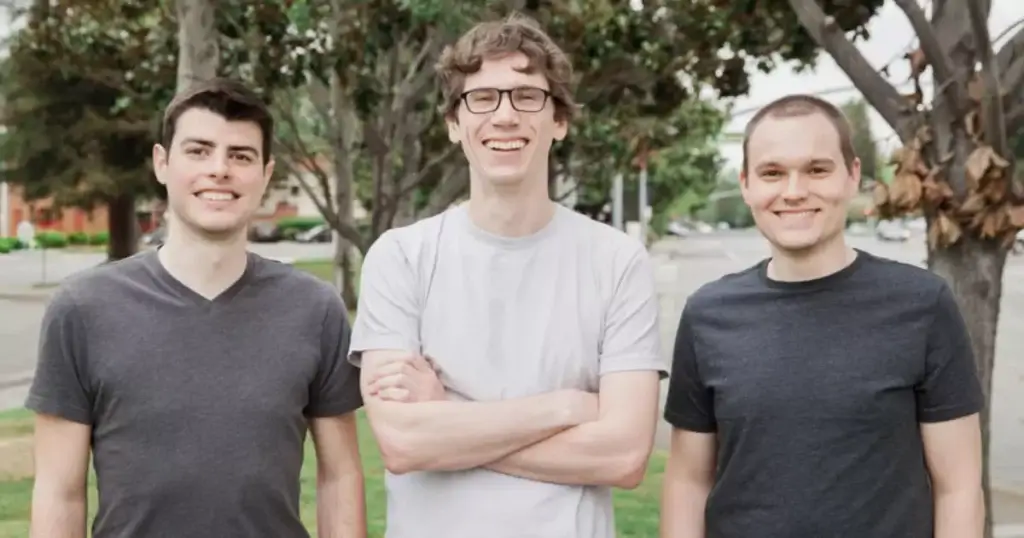 But why the strange name in the first place?
It's simple. The trio wanted to fit the term "API" in the name.(5) In a nutshell, API stands for "application programming interface" and is a set of definitions and protocols for building and integrating application software. It "tells" software A to do X, when software B does Y.
APIs let apps and services communicate without having to know how they're implemented. You can think of an API as the middleman between two unrelated pieces of software.

As for the "ZAP" part of Zapier… Well, Foster, Helmig, and Knoop settled on the prefix to indicate the act of connecting two different things, like zapping data from one app to another.
To further understand how the idea of Zapier came to be, we need to take a look at Wade's background and how he and his two co-founders met.
Before Zapier (2009)
In May 2009, Foster started working at a software company Idea Works. He enjoyed the atmosphere (and lax dress code), but more importantly, he discovered his passion for software.
"It was so cool to me that six or seven people could be in a house together making software and that people thousands of miles away could buy it. I knew immediately I wanted that as a career,"

Wade Foster, Jefferson City Magazine(5)
While Wade wanted to start his own company at 24, he wasn't sure he had the skills to make that dream into reality. It was his next job that helped him out.
Foster found a marketing intern opening in Veterans United Homes Loans, a small, local tech company. Thanks to a Seth Godin book, he managed to talk his way into the job. Within a year, Foster became well-versed in marketing which set him on the path to entrepreneurship.
Co-founders United (2011)
When Wade was Email Marketing Manager for Veterans United Home Loans, he reunited with his future co-founder Bryan Helmig he had met back in college.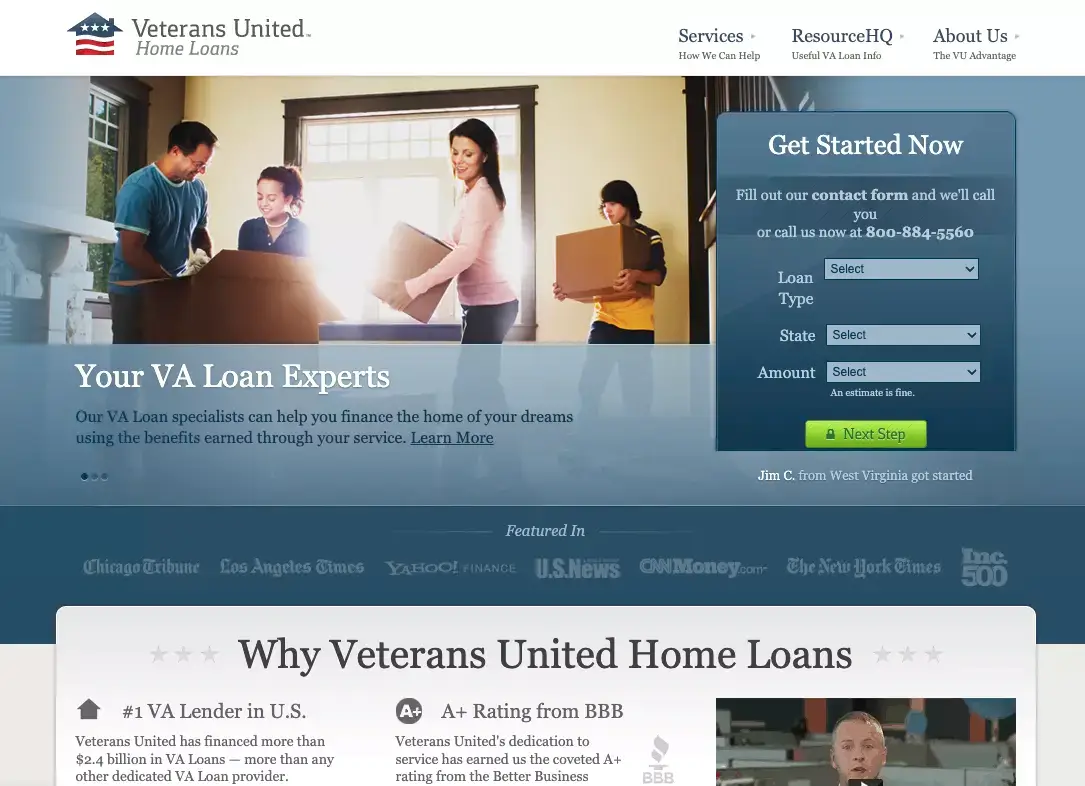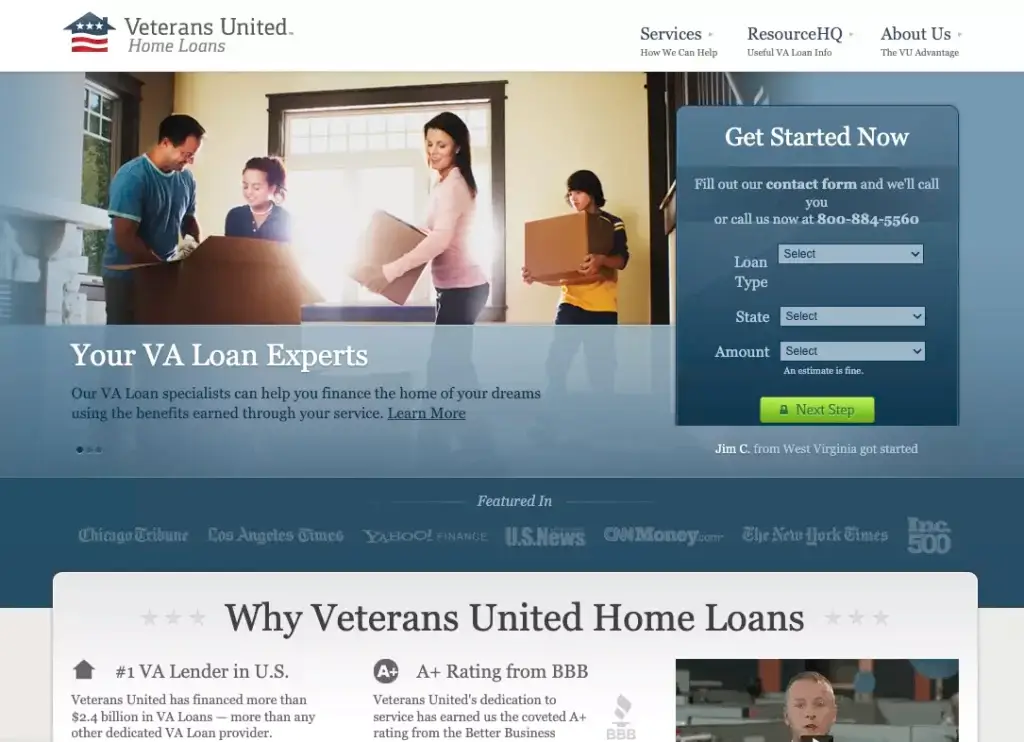 The two worked full-time at the tech company, but they also did freelance web work in their spare time. It was during that time that Helmig planted the seed for Zapier.
"[…] one day Bryan texted me and said, hey, you know, one idea that I think could be really useful is to make it really simple for a business user to be able to connect the tools that they're using. You could integrate MailChimp and Wufoo or Zendesk and Salesforce with a quick little like, drag and drop click UI […]"

Wade Foster, Station F(7)
Foster liked the idea and felt that it'd make his own life a lot easier. On top of that, their freelance clients were also starting to ask them to build integrations between apps.(8)
At the time, people were beginning to truly appreciate the convenience of SaaS products, but app integration wasn't easy. It required technical help and know-how so the idea to create a seamless way to integrate individual tools had immense potential.
The First Iteration of Zapier and Zapier Beta (2011–2012)
Foster and Helmig got in touch with another friend and developer Mike Knoop. The goal? Build the first prototype of Zapier in just two days. They succeeded and the prototype ended up winning the first annual Columbia Startup Weekend.(9)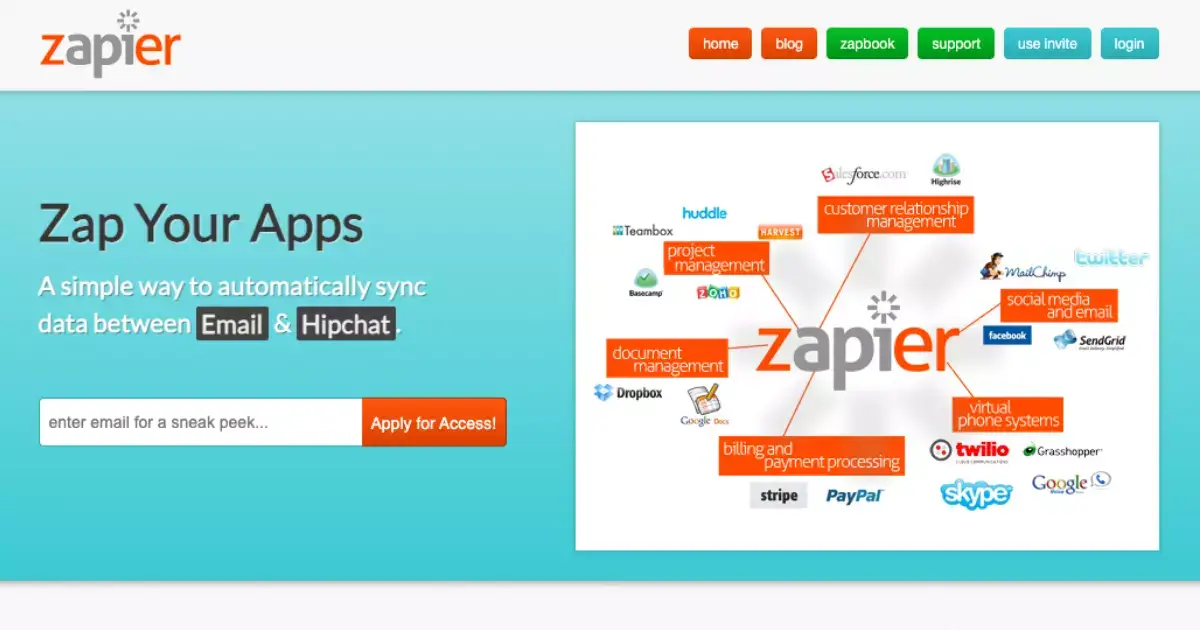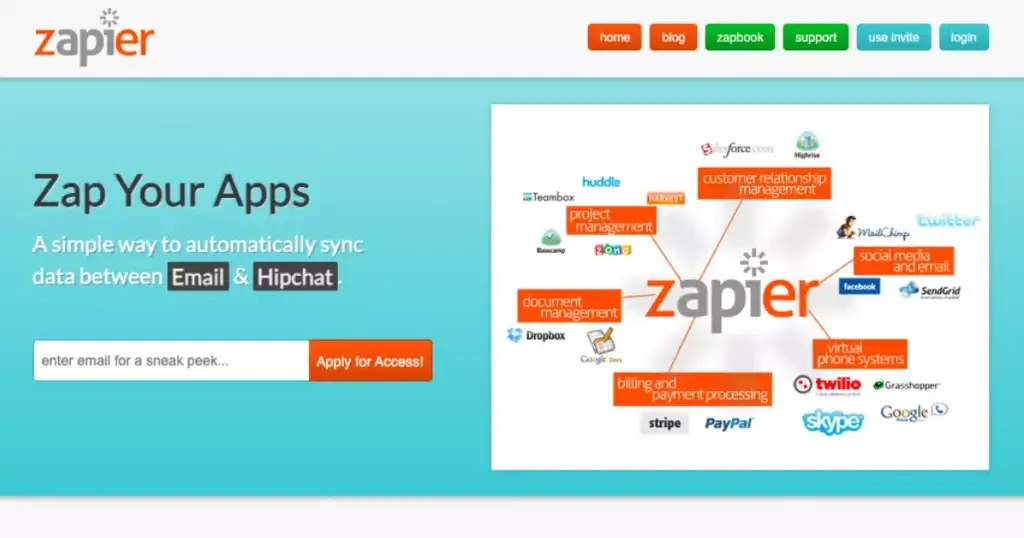 Encouraged by the success, the trio set out to develop an initial beta product for their customers. To get funding, they applied to Y Combinator but were rejected.(11) Helmig and Knoop kept building Zapier while Foster looked for customers to try their product.
But with a prototype that wasn't perfect, it was hard getting new customers to sign up. Foster's plan was to scout around online forums and look for users interested in integrations.
"And so those forum links, while they wouldn't send a ton of traffic, we'd get 10, 15, 20 visitors from each one, but of those visitors, around 50% would convert and say "yes, I really want this […]"

Wade Foster(12)
Zapier didn't give away their product for free, though. They got people to pay a one-time fee of $100 for access to the beta. That way, Zapier knew who were the ones who really thought of the product as a long-term investment and would give the feedback that mattered the most.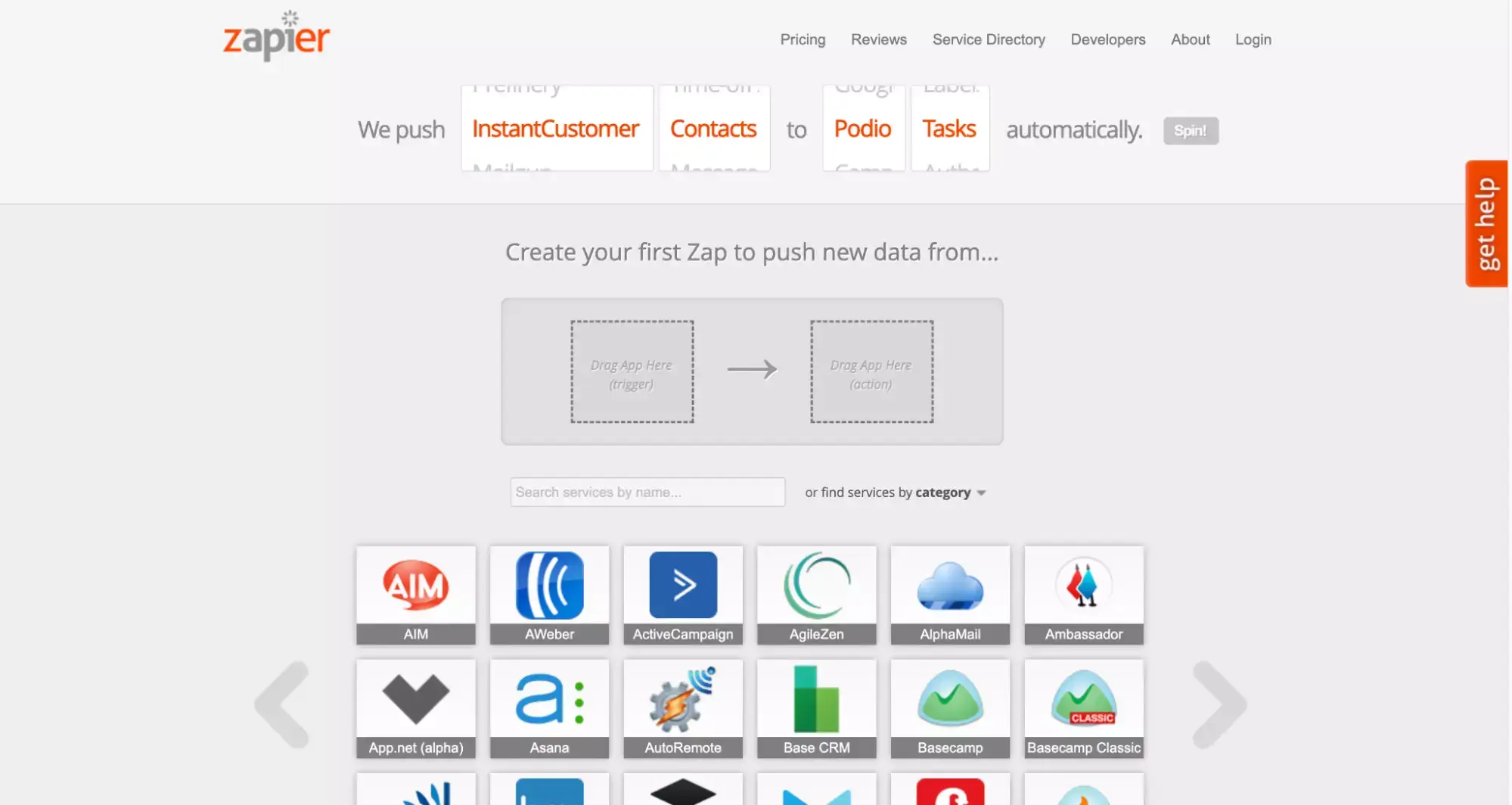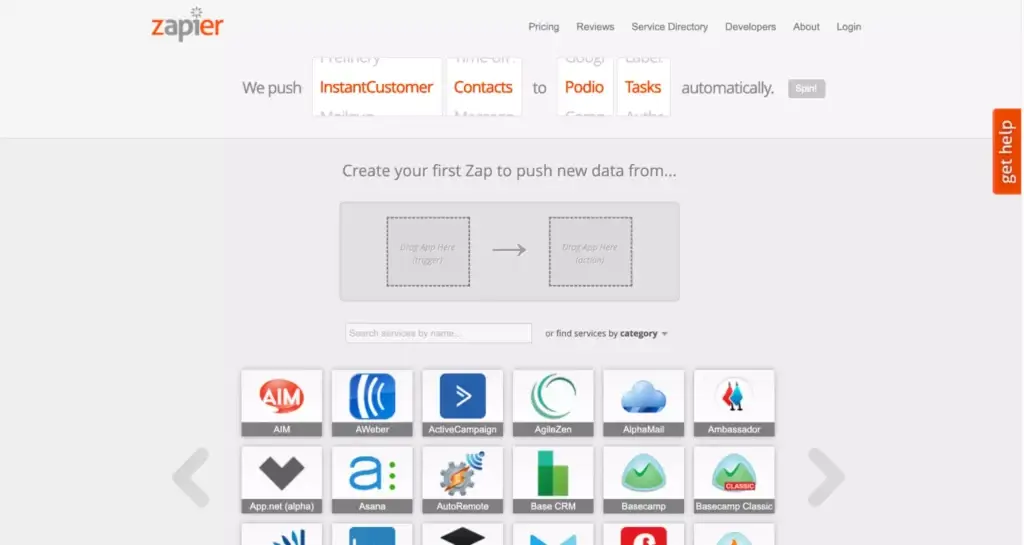 While people knew that the software still had plenty of bugs to be worked out, they also appreciated that Wade was the one personally overseeing all the problems. Eventually, Foster managed to kick off brand partnerships for Zapier which would help them out later.
Zapier on the Rise (2012–2016)
In the summer of 2012, the team tried reapplying to Y Combinator, and this time, they got in.(14) At that point, the company had a functioning beta platform with 25 integrations that a thousand people paid to get access to, plus another 10,000 people waiting on a launch list.

They didn't stop there. The team set up landing pages for every combination of apps that you could connect, making sure that Zapier always popped up in search results.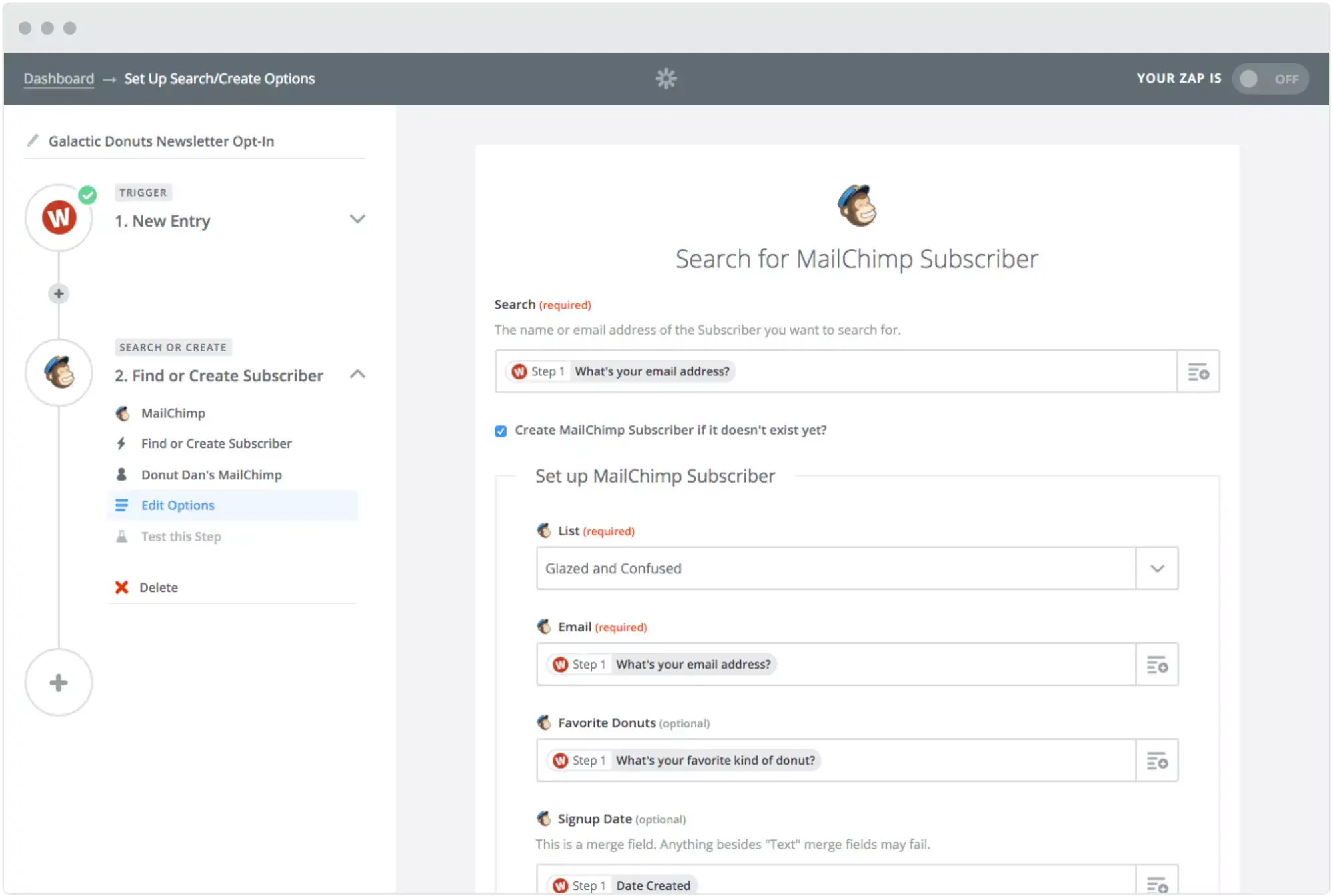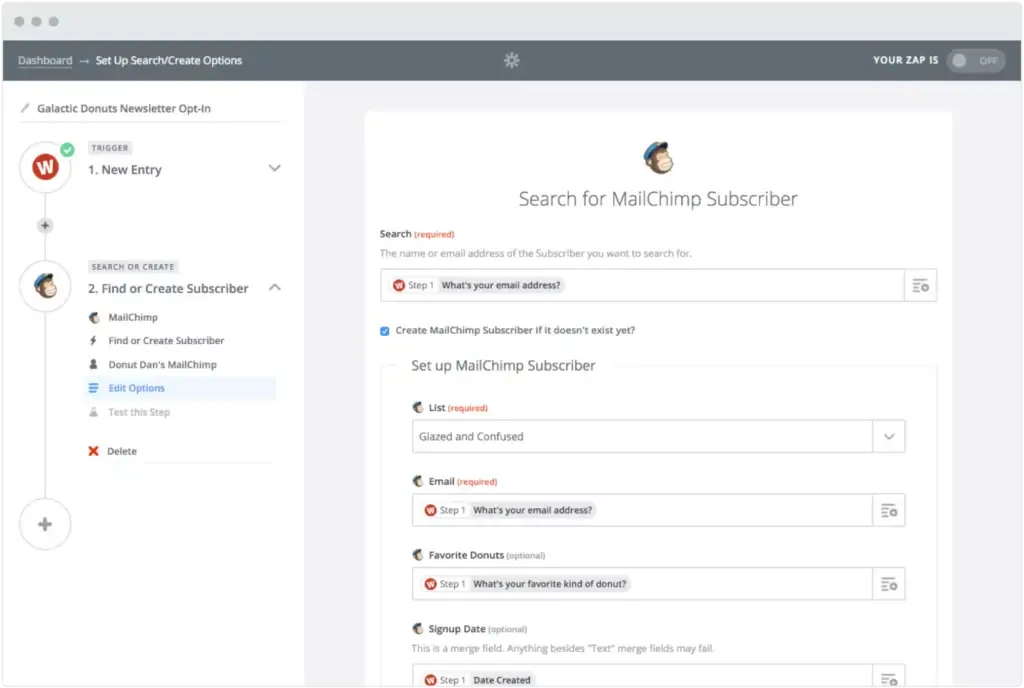 And remember the brand partnerships they made? They became Zapier's biggest sources of traffic after they shared their own Zapier integrations. Zapier also invested in a blog, using a mix of SEO and content marketing, making sure to attract more people to their blog and website.
Zapier Meets Success (2016–Present)
On May 5, 2016, Zapier announced over 1 million users were using the service.(16) By the time April 14, 2020, rolled around, the company had 3 million subscribers and managed to quadruple its revenue, with monthly customer churn at less than 5%.(17)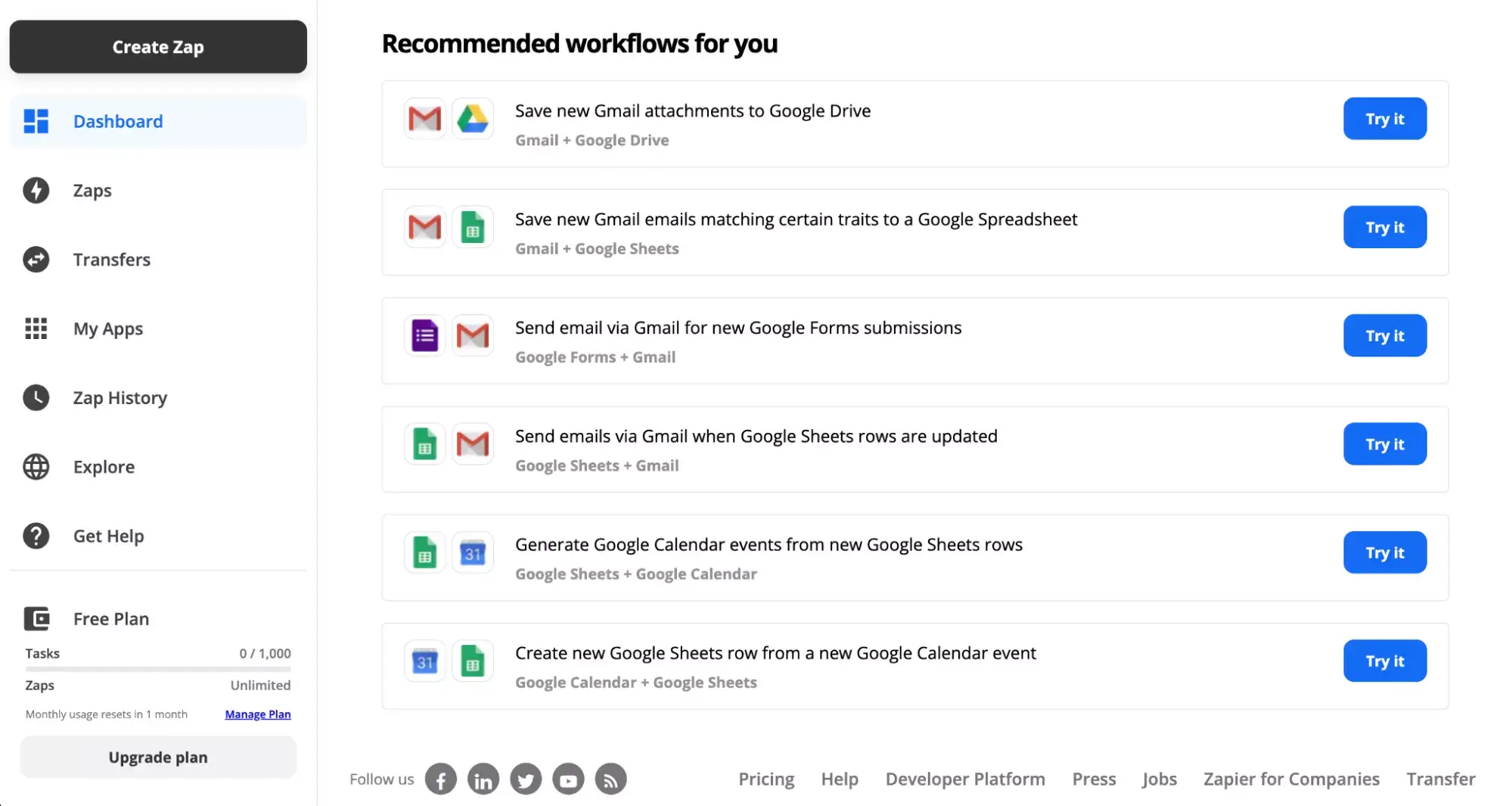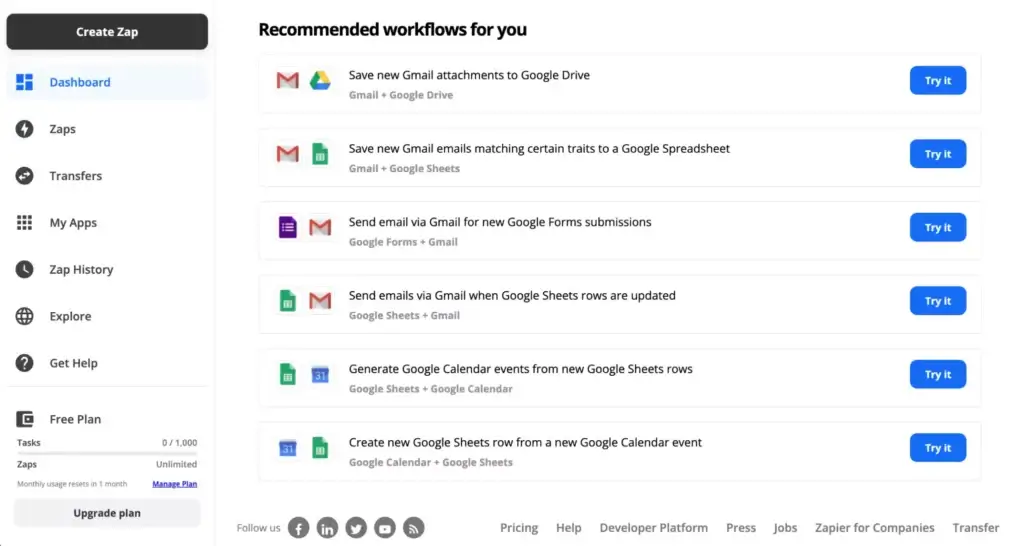 Zapier has gone a long way from the $1.3 million they raised back in 2012. The company is now worth over $7 billion(18) and serves over 3000 companies(19) using the tool. But Zapier's success would not have been possible without the convenience of No-Code.
❬Ø❭ No-Code Is the New Norm
Chances are you've used at least one no-code tool and didn't even notice. Don't worry, that's the whole point of no-code! Many online services that help you build websites, develop apps, or get stuff done (like Taskade!) without writing a single line of code, belong to that ilk.
Here are a few examples:
Pipefy
Mailchimp
WordPress
Wix
Webflow
Retool
Hubspot CMS
Google Analytics
Thanks to all those services, things that used to require programming skills to build can now be built by a person with no coding experience through block-based visual editors.
Zapier and No-Code
Before Zapier, no one else had thought of turning complicated APIs into simple visual blocks. Now, you can simply build software from ready-made elements, just like LEGOs.
Zapier transformed and simplified the process. Instead of writing code yourself, you only need to customize "Zaps," sets of triggers and actions for the apps you want to integrate.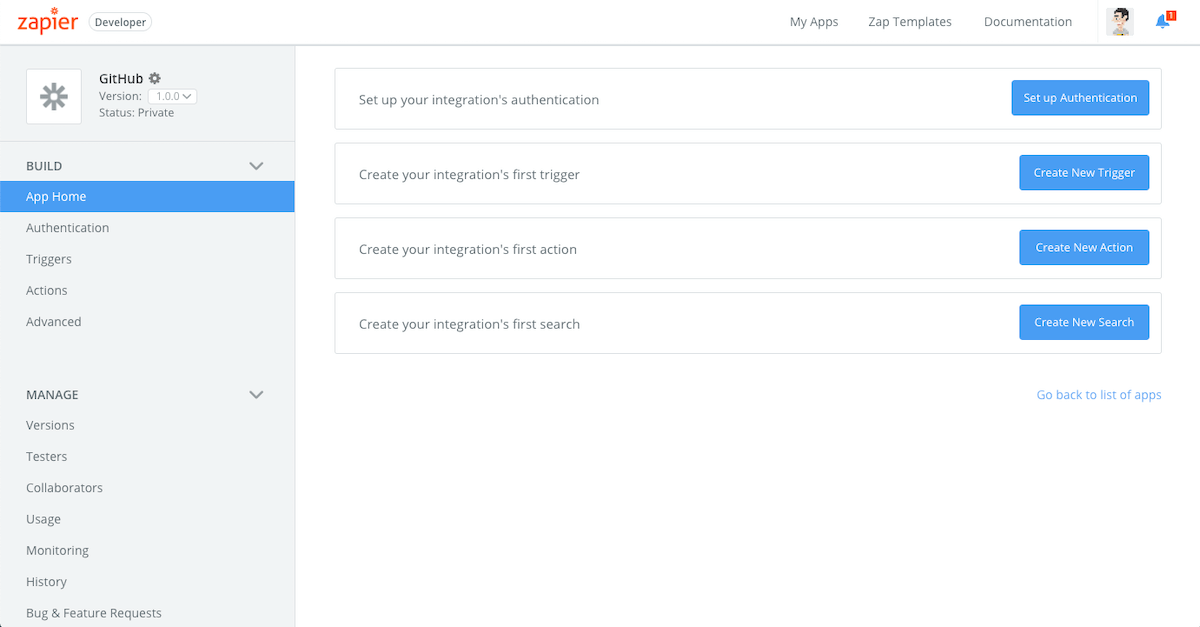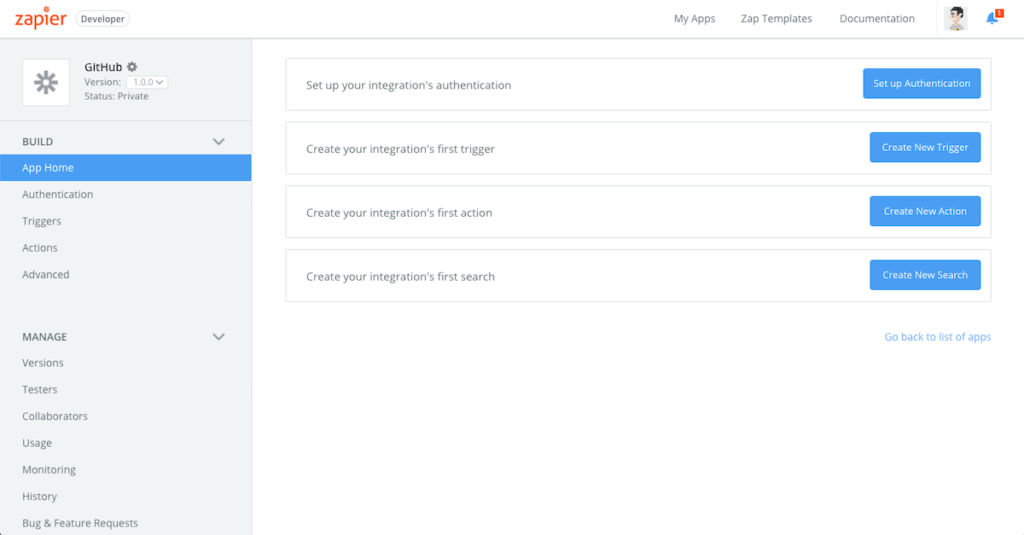 But while Zapier is best known for integrations and automation, people have been using the platform for other interesting and unusual projects from day one.
"[…] that to me, was the first time where I realized, wow, the possibilities of what you can build with Zapier far exceed the simple little integrations. We're actually talking about folks, you can build full-on applications, you can automate full-on different things. It's not just about simple integration anymore. It's about empowering people to build stuff that they didn't think they could do for it."

Wade Foster, Station F(7)
One example was Kanye Text a Zapier-built site where you could put your friend's number and anonymously send them a Kanye West quote or lyric for a fee.(21)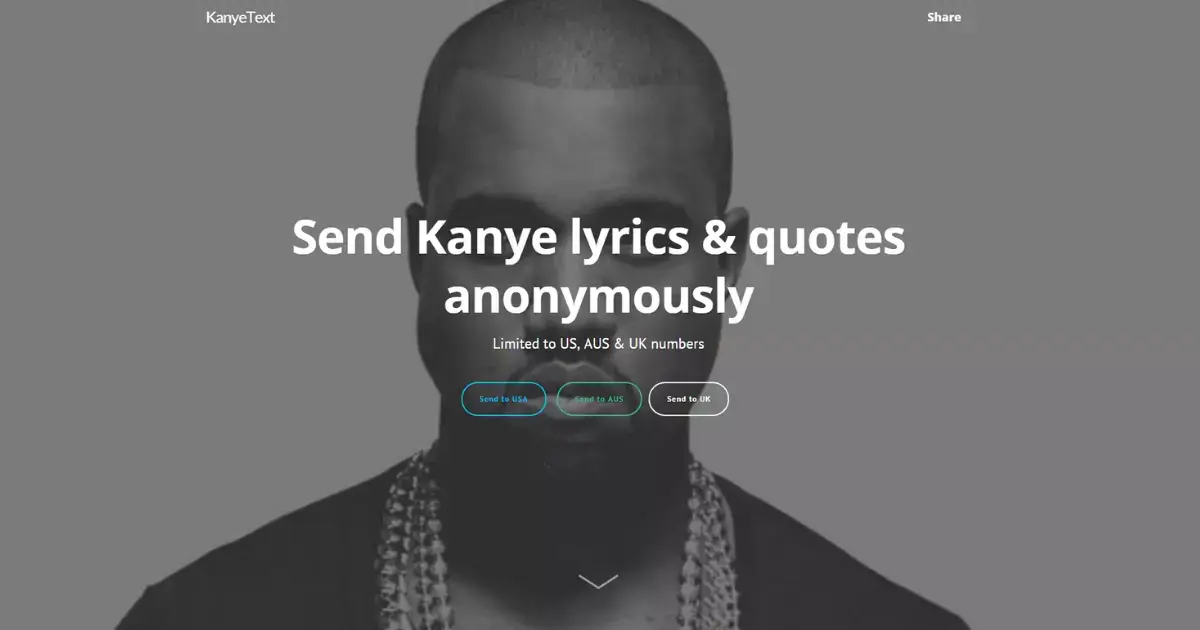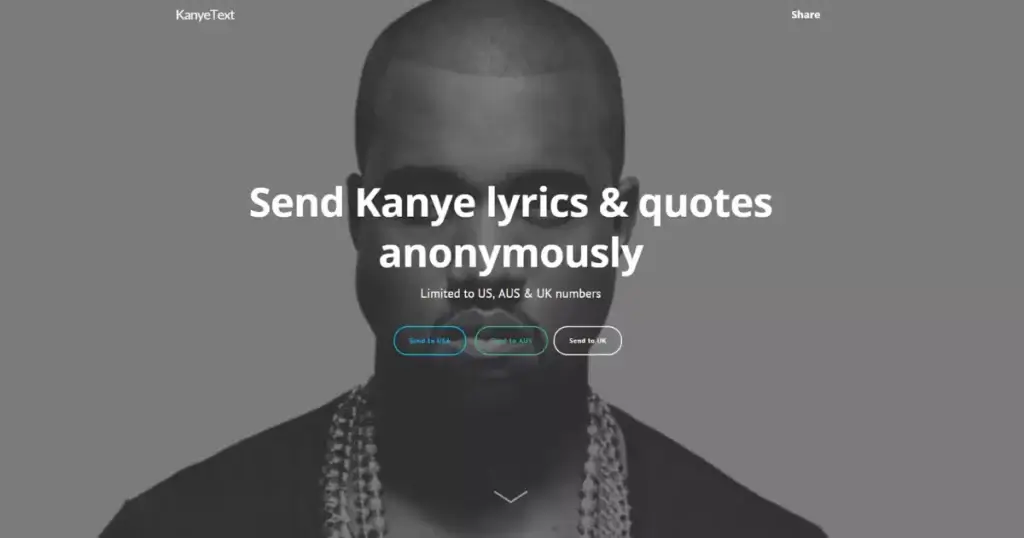 Of course, joke apps weren't the only thing that came about thanks to Zapier and No-Code. Here are a few more projects that make the most of no-code flexibility:
Lloyd. A website made for improved career navigation by Nikki Gusz and her brother Dan. Both of them know nothing about coding whatsoever. It's currently their MVP.(22)
Lambda School. An online coding school that uses Zapier to power its student admissions process and track progress across multiple departments.(23)
TinySuperheroes. A company that makes capes for kids with illnesses or disabilities. The website uses Zapier to enhance and manage the delivery process.(24)
The bottom line? No-code is hot. With scores of apps and services, more users can create wonderful projects with zero coding experience. There's even a whole movement behind it!
The No-Code Movement
Why is the no-code movement on the rise? No-Code democratizes software,(25) if you will. That's why No-Code tools have been popping up in the last few years.
Have an idea for a world-changing app? You can create one from scratch without having to learn a programming language or shell out for a developer.
"You no longer need to become a programmer to build things on the internet, empowering a new wave of makers from different backgrounds and perspectives."

Ryan Hoover, Founder of Product Hunt in "The Rise of No Code"(26)
But that's not all.
No-Code is also critical for companies that can't afford or simply don't need large IT departments. Professionals with no-coding experience but with top-notch industry knowledge can empower their businesses with the right tools with no programming needed.(27)
That's the power of the No-Code movement.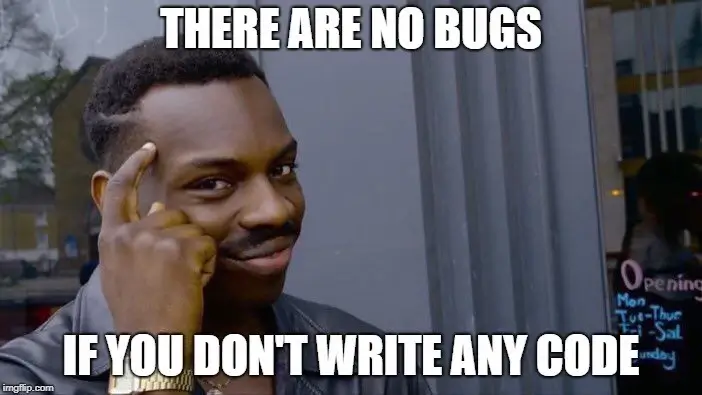 For instance, you can use sites like Wix, a No-Code website builder, to build a professional and powerful business website. Granted, you may need some help with getting aesthetics right, but all website builders come with built-in templates that make the process much easier.
And the best part?
If you need more features, there are plenty of plugins and extensions you can easily integrate. If you're stumped, there are online resources you can consult, such as I heart #NoCode.(28)
No-Code is also cost-effective. Making websites or apps from scratch manually usually requires plenty of manpower, especially if the idea is complex. No-Code lets even just one person do it.
​​🐑❤️ Taskade + Zapier!
Automating project management workflows just got better with our Zapier integration! You can now connect Taskade with thousands of apps to automate your work with just a few clicks. Create triggers and actions for tasks and events to stay on top of things 24/7.
Are you new here? Here's a refresher! 👇
Taskade is a complete task and project management platform. It lets you and your team focus on getting work done instead of shuffling a stack of clunky and expensive apps.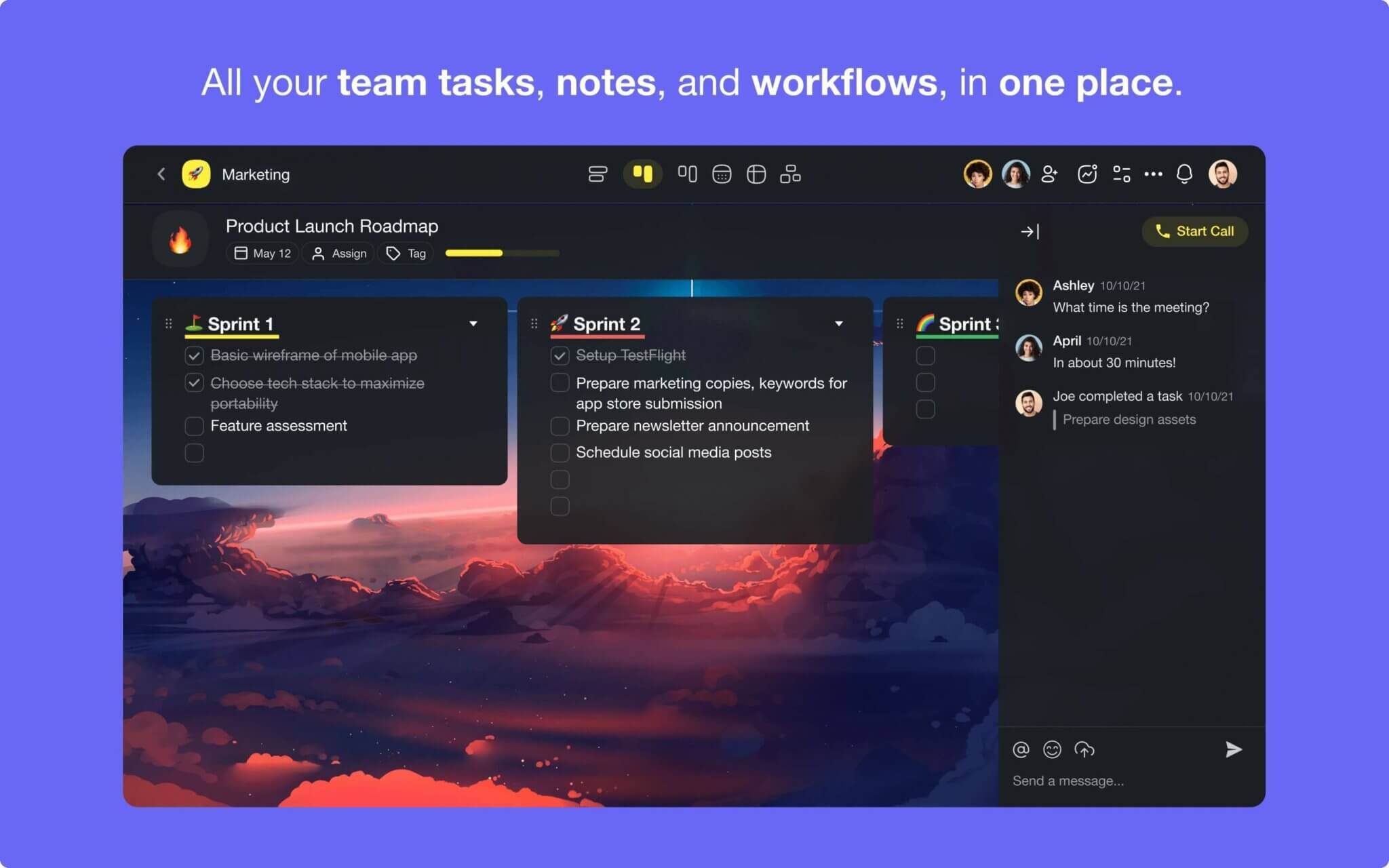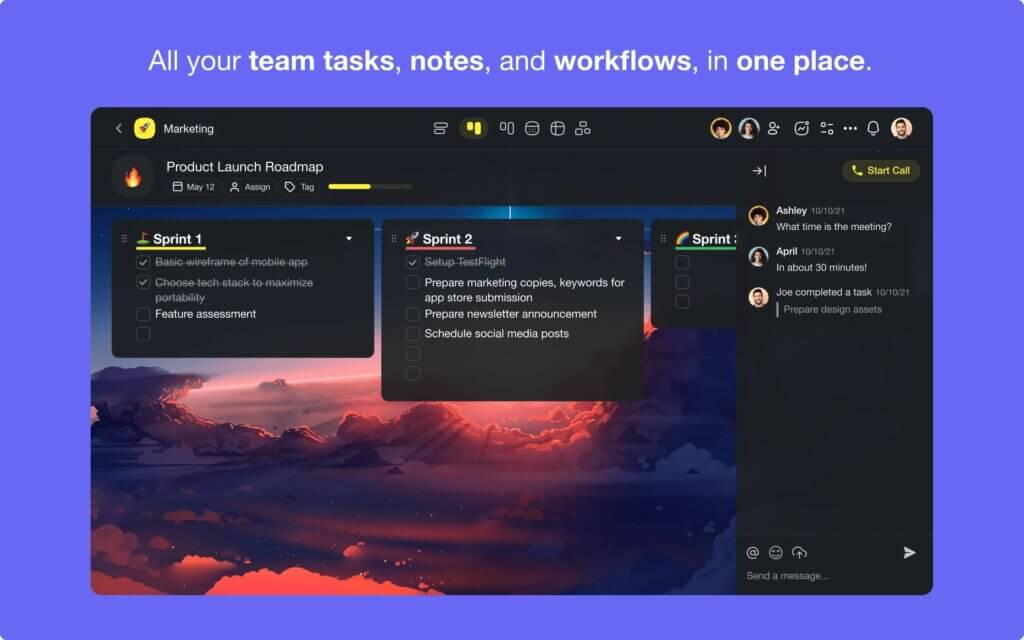 ⚡️ Real-time collaboration and communication
💬 Integrated chat, calls, commenting, and video conferencing
🗂️ Workspaces, Folders, and Projects to organize anything
👁️ Flexible workflows (Kanban, Org Chart, Mindmap, Calendar, Table, List)
👥 Team permissions and workspace management features
🗓️ Shared team calendar with Google, Outlook, and Microsoft sync
🔄 Activity feed, project history, and notifications
☁️ Cloud storage for projects, files, and documents
🟢 24/7 support and 99.9% uptime guarantee
And much more!
Want to simplify project management? Sign up for a free Taskade account today! 👈
---
🔗 Resources