Skype was once a leading communication platform that changed the way people interacted with each other online. Often credited with revolutionizing Voice over Internet Protocol (VoIP) technology, Skype is considered a pioneer of online communication.
But here's the thing — they're not the top dog anymore. Skype's popularity has waned over the years leaving many to wonder what happened to the once-dominant platform.
Did they drop the ball, or were they simply outpaced by their competitors? To truly understand the rise and fall of this iconic communication platform, we need to delve into the history of Skype and explore the factors that led to its growth and eventual decline.
Let's dive in!
🚀 The Rise of Skype
One of the most important indicators of a successful startup is its founders. With an early taste of success with the popular peer-to-peer file-sharing application Kazaa, Skype founders Niklas Zennström and Janus Friis went on to create Skype in 2003.
Zennström and Friis incorporated some of the code from Kazaa into the early versions of Skype. This enabled them to develop their peer-to-peer architecture, which helped to provide a more reliable and high-quality voice and video communication experience.
💡 Trivia: Skype was originally called Skyper but was later renamed to Skype when Zennström and Friis realized the name was already taken.
Skype quickly gained popularity thanks to its innovative features and superior user experience compared to the early competition. Their breakthrough in VoIP technology changed the way people communicated online and opened up new possibilities for global collaboration.
🌟 What Is Skype Famous For?
Skypes allowed users to communicate directly without having to rely on a central server. This allowed people from around the world to enjoy high-quality voice and video communication. In the early 2000s, that was the game-changer Skype needed to make a name for itself.
Unlike many of their competitors, Zennström and Friis took a minimalist approach. Instead of bloating Skype with features, they focused on excelling in one area—communication. This added to its charm of being a straightforward video conferencing platform.
If you wanted to make calls over the internet, you'd use Skype.
Skype quickly became a hit as it connected people worldwide. Whether it was to catch up with friends or conference with colleagues, everyone loved the platform. It was also the perfect solution for businesses looking for a cheap way to communicate with employees and customers.
By the mid-2000s, Skype had taken the world by storm, and millions of users couldn't get enough of it. Heck, if anything, Skype was the future… or so everybody thought.
So, what happened?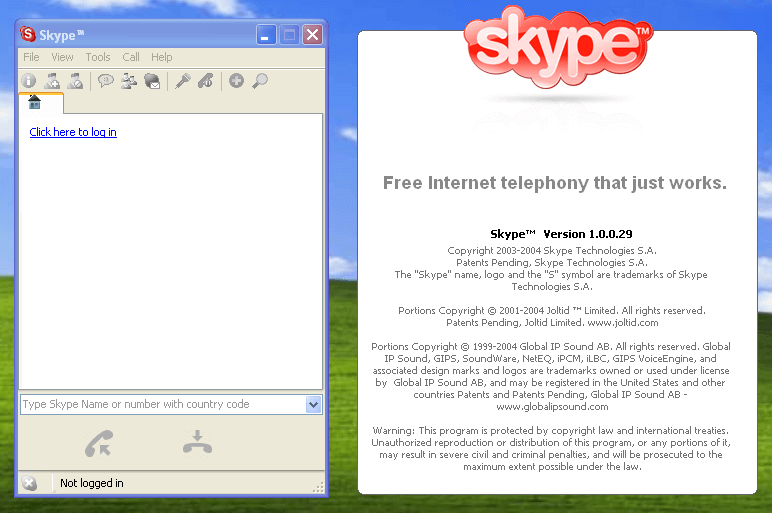 🤷‍♂️ What Caused the Downfall of Skype?
Mismanagement from eBay
Skype skyrocketed in popularity and was eventually acquired by eBay for $2.5B in 2005. While eBay brought big money to the table, it quickly became obvious that the company struggled to monetize Skype and failed to fully integrate it into its services.
eBay was not fully committed to the growth and expansion of Skype either. Its focus remained on e-commerce, and by doing so, it did not give Skype the resources it needed to continue to grow. This hindered Skype's ability to innovate and compete with other communication tools.
To make matters worse, eBay also announced that they had overvalued Skype,(1) which led to further tensions between the founders and eBay's top brass. This culminated in Friis and Zennström leaving the company in early 2008, followed by eBay pulling the plug on Skype.
The crippled Skype was sold to a group of investors led by Silver Lake Partners. The deal helped the struggling platform recover and refocus on improving its core voice and video communication services. In 2011, Microsoft came in knocking with $8.5B in hand.
Bad Ownership From Microsoft
When Microsoft knocks on your door, you answer it. But it turned out that being acquired by a bigger company isn't always sunshine and rainbows (is it ever though?).
Microsoft improved its enterprise communication features by acquiring Skype, which eventually resulted in the creation of Skype for Business.(2)
And this may have been the only good thing that came out of the deal.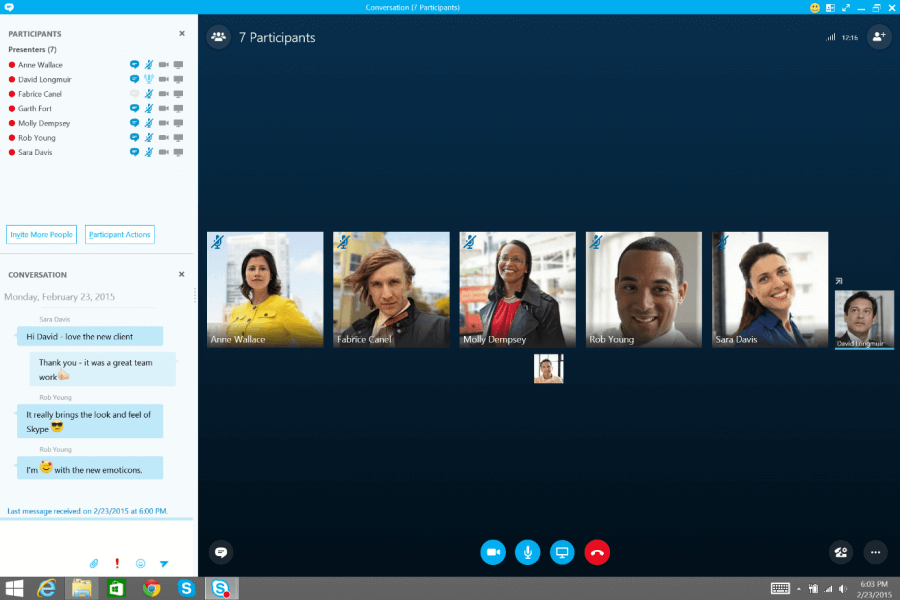 One of the problems with the acquisition was that Microsoft moved away from the very thing that made Skype special — VoIP. Instead, in order to outstep the competition, they added features that were not in line with Skype's position as a communication and collaboration tool.
By bloating the product, Microsoft diluted Skype's core strengths and brand. This led to users facing performance issues, on top of an increasingly confusing user interface.(3)
The Rise of Zoom
Let's take a quick trip down memory lane before we dive into how Zoom outshined Skype.
Eric Yuan, a former Cisco engineer, founded Zoom in 2011 with the main goal of making video communication more user-friendly and efficient. At that time, Skype was already a popular tool, but Zoom had a few tricks up its sleeve.
While Microsoft struggled to find the right strategy for Skype, Zoom focused on improving its performance and security. Instead of piling on new features, Zoom went back to basics, excelling in what Skype used to be good at — pure communication.
By keeping the user interface simple and offering better video and audio quality, Zoom capitalized on Skype's weaknesses and positioned itself perfectly for growth in the market.
The Remote Work Catalyst
When the world went into lockdown in 2020, remote work became the new normal. In-person meetings were replaced with online video calls overnight, and we had to adapt fast.
Video conferencing became an essential tool for remote workers to stay connected and collaborate online effectively. You would have thought that this would be the perfect opportunity for Skype to cement its position, but instead, Zoom took the lead.
Skype had been steadily losing users to its competition. And when Skype continued to decline, Zoom was already well-positioned to capitalize on the boom for video conferencing tools.
Skype's main competitor was easier to use and more reliable. Zoom focused on only adding features that benefitted video conferencing and collaboration such as virtual backgrounds, screen sharing, and recording options.
By prioritizing these areas of improvement, Zoom was able to accurately address the market need and establish itself as a superior alternative to Skype.
🤔 What Is the Current State of Skype in 2023?
In 2021, Microsoft retired Skype for Business. Instead of catering to business users, the company shifted gears and decided to focus on the personal version of the service.
The idea was to encourage people to stay connected with their loved ones, no matter where they are in the world.(5) This messaging seemed effective. While Skype might not be the powerhouse it once was, it still manages to stay above the water in the competitive market.
Yet despite its iconic status in the history of online communication, it's clear that Skype is dying a slow death. With the rise of new, more agile competitors (including Microsoft's own Teams platform), Skype has a hard time remaining relevant, and it shows.
Can Skype Be Revived?
Skype was once a pioneer in the world of video calls and online communication, redefining productivity by enabling efficient communication across vast distances. However, it seems that in 2023, the game has changed, and new players have emerged to take the reins.
But the story of productivity and communication in the modern era isn't just about video calls. It's also about seamless integration and enhanced collaboration features.
Skype played a significant role in connecting people and boosting productivity. Even if it did make a few blunders along the way, it paved the way for other great tools that came after it.
So, can Skype be revived?
It's hard to say. But with the rapid development of technology and ever-increasing demands for productivity, it would need to adapt and offer more than just relevant features. Only time will tell if Skype can rise to the challenge and reclaim its throne in this ever-evolving digital landscape.
⚡️ The Best Skype Alternative for Business and Personal Use
Are you tired of shuffling multiple collaboration and communication tools?
Taskade is one of the few project and task management platforms that offer a free, integrated video conferencing experience. With Taskade, you can work, plan, and chat with your team, in the same window, in the same app, without having to install bloated add-ons or extensions.
Here's why Taskade is the only collaboration and communication tool you need:
🤖 Smart AI assistant using OpenAI's GPT technology
👩‍💻 Fast and reliable video conferencing experience
✅ Task and project management features
👁️ Screen sharing and presentation mode
⚡️ Dynamic workflows (mind map, outline, Kanban, and more)
💬 Built-in chat and file sharing
Ready to switch? Create a free Taskade account today and start working faster and smarter! 👈
👋 Parting Words
With the rapid pace of technological advancements, the productivity landscape is likely to continue evolving. Staying ahead of the curve and choosing the right tools that cater to your needs will be crucial in maintaining a competitive edge.
While it's uncertain whether Skype can make a comeback, it's clear that the focus has shifted to all-in-one platforms that cater to the diverse needs of individuals and teams.
The future of productivity is not just about video calls, but about offering comprehensive, user-friendly solutions that are needed by the modern knowledge worker.
💬 Frequently Asked Questions About Skype
What is Skype and how does it work?
Skype is a communication app that allows users to make voice and video calls, send instant messages, and share files over the internet. It works by using a user's internet connection to connect to other Skype users, either through their usernames or phone numbers.
How does Skype compare to Zoom?
Skype and Zoom are both communication apps that allow users to make voice and video calls, send instant messages, and share files. However, Zoom has become more popular for business and virtual meetings due to its features such as screen sharing and breakout rooms. Skype has also faced some criticism for its call quality and reliability compared to Zoom.
What led to Skype's downfall?
There were several factors that contributed to Skype's decline, such as its lack of innovation and failure to keep up with competition, security and privacy concerns, and its acquisition by eBay and later Microsoft, which led to a change in focus and management.
Can I use Skype for screen sharing and file sharing?
Yes, Skype allows users to share their screens during calls and to send files to other users.
Can Skype be used for project management?
While Skype is primarily a communication app, it can be used for project management by enabling real-time collaboration and communication between team members. However, for more comprehensive project management, dedicated project management tools such as Taskade may be more suitable.
🔗 Resources
https://www.forbes.com/2005/10/14/ebay-skype-acquisition-1014markets12
https://www.businessinsider.com/why-microsoft-bought-skype-an-insider-explains-2011-5
https://www.zdnet.com/article/microsoft-you-complain-skypes-too-complicated-so-weve-redesigned-it-again
https://www.thinkimpact.com/skype-statistics
skype.com/en/blogs/2021-10-stay-connected