Slack is a well-known messaging app that wasn't intended to be one. And yet today, many businesses all over the world still rely on it for remote communication. If you're not familiar with the history of Slack, this article will take you back in time and show how it all started.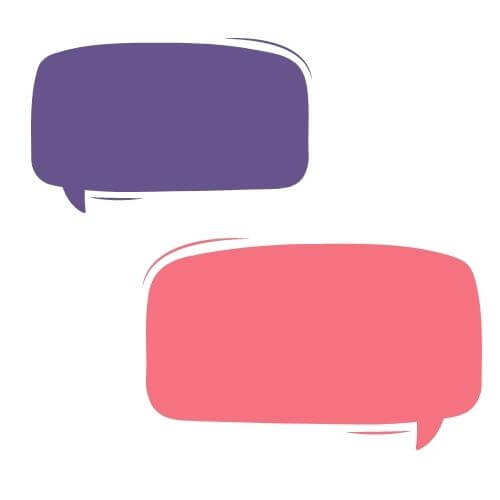 💡 Before you start… Want to learn how other popular tools evolved over the years? Check similar articles on the blog when you're done reading.
🦥 A Look Back at the History of Slack
Our story starts with Stewart Butterfield, CEO and co-founder of Slack. Before Slack, Butterfield was a part of the team that built Flickr—yes, the popular photo-sharing app acquired by Yahoo! in 2005.
When Yahoo! purchased Flickr for $35M, Stewart stayed on as the General Manager and Senior Director of Project Management until 2008.(1)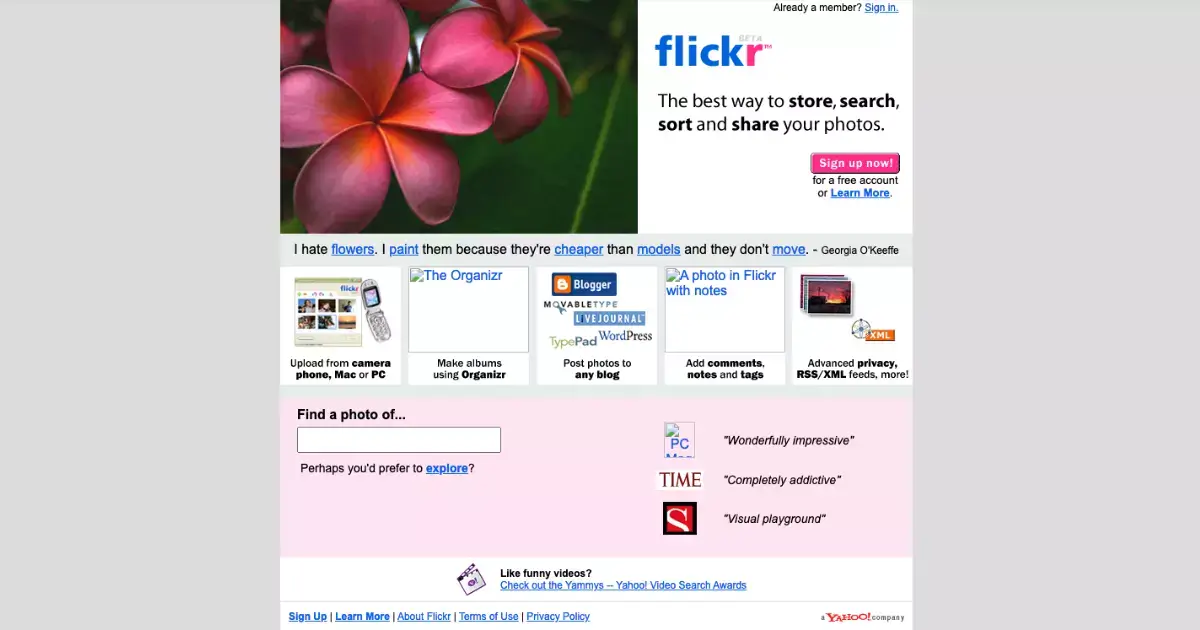 Following the acquisition, Butterfield decided to move into the entertainment industry and develop a game. The decision didn't come out of the blue since Flickr itself had started the same way.(3)
The original "Flickr game" was meant to be a massive multiplayer online game (MMO) with an Inception-esque title Game Neverending. The prototype launched in 2002 but the project failed to raise necessary financial support and it was eventually shut down.(4)
With Flickr out of the picture, it was time for Glitch.
The Glitch Era (2009–2012)
Butterflied's new team, Tiny Speck, set out to create a multiplayer online role-playing game (notice a pattern?) called Glitch. He hoped that Glitch could become a successful and populous online world that would be different from all other copycat titles available at the time.(5)
The vision? Collaborative gameplay that didn't dabble in violence.
Glitch was a casual, 2-D browser-based multiplayer game. Players could focus on crafting, accomplishing tasks, and collaborating on quests with other people.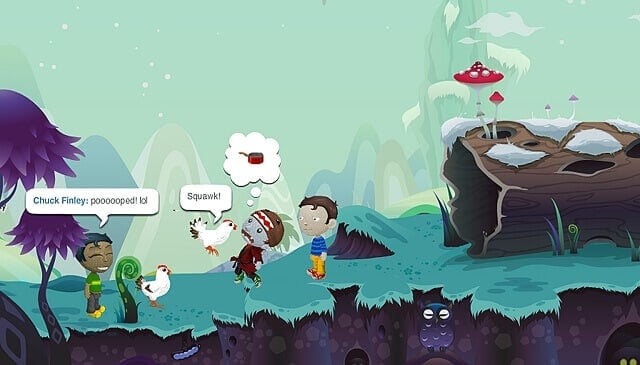 While Butterfield and his team received a total of $10.7 million in funding, the development stalled.(7) Within three years, it was clear that Glitch was not going to be a hit. Some blamed the game mechanics. Others suspected that relying on Flash was a mistake.(8)
When Butterfield tweeted that Glitch was dead, he emphasized that Tiny Speck was anything but. It turned out that he had something else up his sleeve, a major pivot about to unfold.

Goodbye Glitch, Hello Slack! (2013–2014)
When Tiny Speck was working on Glitch, the team was spread across different states. They used the popular Internet Relay Chat (IRC) to communicate, at least for a while.
Eventually, Tiny Speck decided that IRC couldn't meet all their communication needs. So, what did the group of savvy developers do? They built their own communication tool from scratch.
The team realized they could create something better and tailor it to their needs and working style. They needed a tool that can be fully asynchronous, one where they can log out and log in, and the messages left for them would be waiting.
And that's how the idea for Slack was born.

With a core functionality in place, Butterfield set up a separate chat room where the team could discuss non-work-related matters. That was the beginning of the #random channel.
The team continued building according to their own specs. Soon the tool had a number of integrations that made it easier for Tiny Speck to share files and collaborate remotely.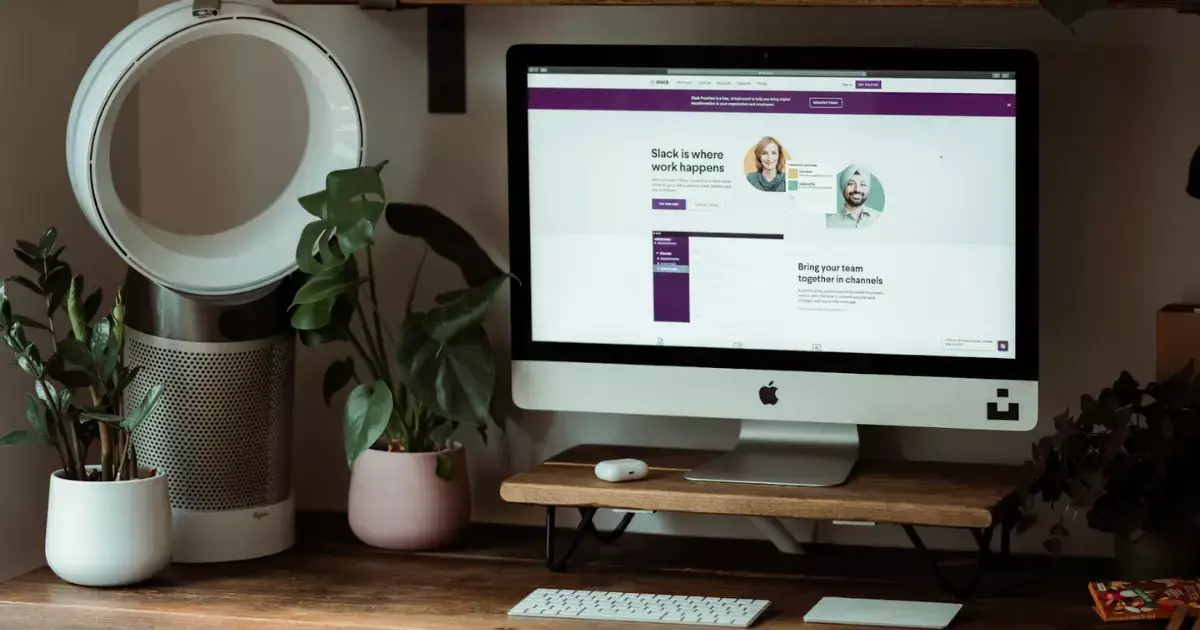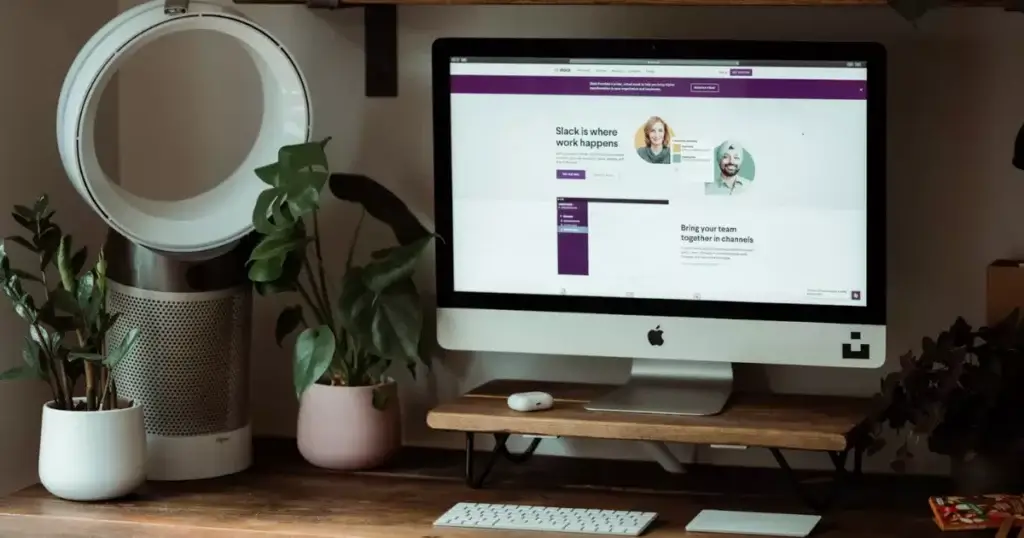 The best thing about owning their own tool was that the team could tweak it whenever they felt they needed something more. Before long, Butterfield knew that in order to improve the product even further, they needed more users, so Tiny Speck set out to find them.
The team started reaching out to their friends at other companies and asked if they wanted to try it out. After all, a team of three would have different needs compared to a team of ten or more.
"Rdio was much bigger than us. They first used it with a small group of front-end developers then spread it to the whole engineering group and then to all 120 people in the company […]"

Steward Butterfield, First Round Review(11)
Tiny Speck continued inviting more and bigger teams to gain a better insight into how different organizations communicate. With the business intel in place, it was time for the next step.
The Birth of Slack Technologies (2014–2015)
From the ashes of a failed game rose the app that would revolutionize the workplace. Tiny Speck was officially renamed to Slack Technologies and launched to the public in 2014.
Within 24 hours of the launch, the new collaboration tool had over 8,000 sign-ups.(13) While Slack was technically still in beta, Butterfield didn't want to turn away teams who might want to try it out. Sure enough, two weeks after the launch, Slack reached 15,000 sign-ups.
"From August 2013 to February 2014, we went through the initial 15,000 sign-ups. The more that we got over time, the more we improved the new-user experience."

Steward Butterfield, First Round Review(14)
The influx of users was just a taste of what was about to come. In 2015, Slack was worth almost $3 billion, with more than 750,000 users actively using the platform.(15)
No Signs of Slacking (2016–2020)
What started as an internal communication tool was quickly becoming a promising, fast-growing startup. By 2016, Slack was reportedly used by 77% of Fortune 100 companies.(16)
During that time, Slack started introducing more features that are considered staple today, such as threaded messaging and chatting with users from different companies or teams. The company also launched 50+ integrations that contributed to its popularity.
By 2018, the initial 8,000 who had signed up turned into more than 8 million active daily users. Slack had over 600 different software integrations with popular business tools like Dropbox, Google, Trello, Zoom, and Asana among others.
Continuous Growth (2020–Present)
When the COVID-19 pandemic hit in 2020, the way we work changed drastically. In the US alone, around 16 million workers shifted to remote work in early 2020.(18) This meant that more teams had to communicate remotely with one another, driving the need for collaboration apps.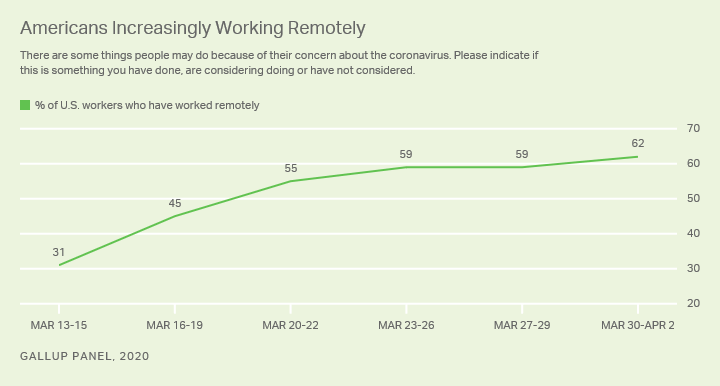 The growth of remote tools helped bring forth Slack's acquisition in December 2020; Salesforce(20) acquired Slack for $27.7 billion, a business megadeal in the tech industry.(21)
"This is a match made in heaven. Together, Salesforce and Slack will shape the future of enterprise software and transform the way everyone works in the all-digital, work-from-anywhere world."

Marc Benioff, Salesforce Co-Founder, and CEO, TechCrunch(22)
After 9 years on the market, Slack's user base holds up pretty well. And while the development of the platform has been slowing down, it still offers reasonable value in 2022.(23)
👍 What Users Like About Slack (Slack Pros)
As a tool that is predominantly used for communication, Slack channels make the bulk of its potential. Channels allow teams to bundle relevant conversations in separate venues. Discussions can also be tied to threads which, in turn, help manage team interactions even better.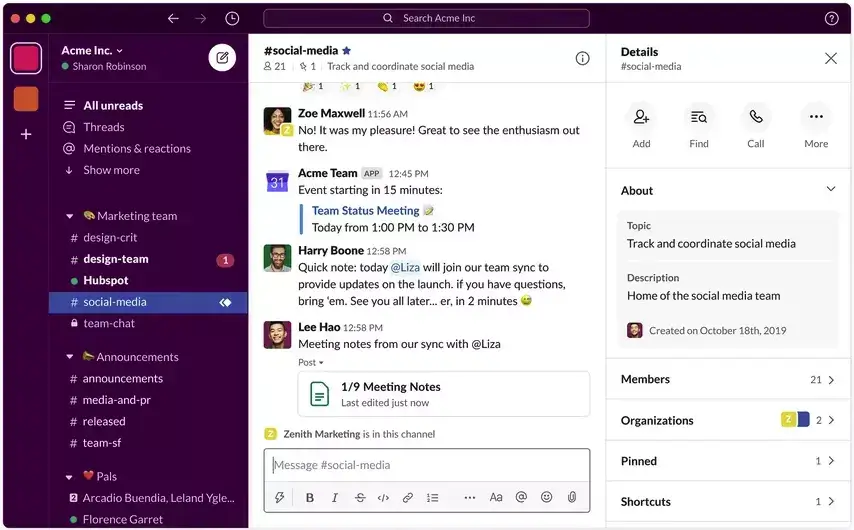 On top of the core functionality, Slack's large library of integrations fills in for what the platform lacks. Not only does integrations create a synergy with many popular apps and services, but they also extend Slack's potential in a modular way. Finally, while Slack lacks video conferencing capabilities, it tries to make up for that with voice calls features as well as huddles (informal calls with no agenda).
But, as great as Slack is, there are some areas where it, well, slacks.
👎 Where Slack Slacks Off (Slack Cons)
As remote-first workplaces become the norm, prioritizing productive communication (as opposed to noise) proves a major challenge. Slack may be a great equivalent of traditional watercooler chit-chat, but this is not where real, focused work happens.
"Every time you get a ping on Teams or Hangouts or Slack, it can feel as though someone were coming up to your desk and interrupting you. Add in the emails, calls, and meetings you have on any given day and your productivity is toast."

The Productivity Pit: How Slack Is Ruining Work
Granted, Slack has helped shape virtual workplace communication. But the "Wild West" nature of channels makes it difficult to keep a sustainable communication dynamic in the long run.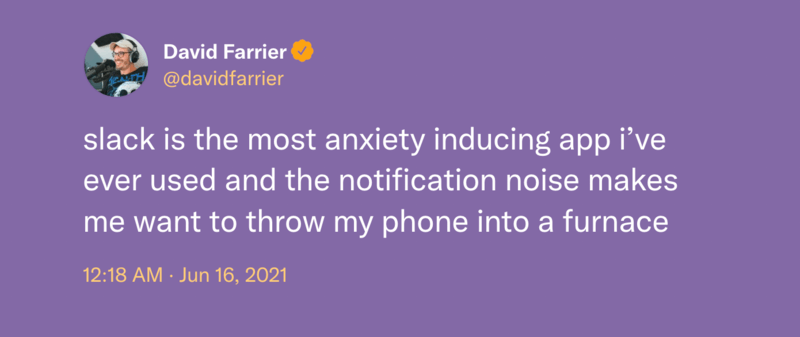 The compartmentalized nature of Slack discussions often leads to communication silos, leaving team members in the dark about critical project updates. But Slack also slacks in other areas:
❌ No clear-cut task management. Slack facilitates discussions, and that's about it. If you want to get things done, you need a separate project management tool.
❌ Distractions everywhere. Multiple channels and simultaneous conversations can be overwhelming. That's why many users mute notifications and miss out on the important stuff.
❌ Impactless conversations. Since Slack isn't a project management tool, users need to document conversations elsewhere, away from the projects they're working on.
❌ Social media vibes. Slack is addicting, just like social media platform that reels users in with *pings* and *beeps*. Staying plugged in 24/7 is anything but productive.
"So, what are my options?"

That's an excellent question! 👇
🐑 Tired of Slacking? Taskade Is Your Slack Alternative
If you're looking for a free and powerful Slack alternative, Taskade has you covered. Unlike Slack, Taskade is not a communication tool OR a project management platform. It's both.

Now, your team can chat and get work done in the same window, in the same app!

Taskade organizes work inside Projects that can hold your to-dos, checklists, documents, images/videos, and even mind maps. Every Project packs team chat with free built-in video conferencing. And that means you don't need any additional apps in your remote tech stack.
Here's why Taskade is the best Slack alternative:
​​✅ Advanced team communication. Calls, free video conferencing, chat, commenting, you name it. Mix and match communication channels for the best remote experience.
✅ Flexible workflows. Transform your to-do lists into mind maps, kanban boards, org charts, and action items. View one project in several different ways!
✅ Unlimited possibilities. It doesn't matter how big or how small you are. You can work and chat with as many team members and external collaborators as you want.
✅ Bird's-eye view. You don't have to check individual project pages to see if there are any updates. Keep your finger on the pulse with My Tasks and the Activity Feed.
✅ Holistic project management. Tired of juggling multiple apps to get work done? No more trying to squeeze several windows on the screen. All you need to get work done is one.
✅ No distractions. Taskade doesn't break your workflow and focus. Create a safe haven for productivity by customizing notifications for individual Projects.
✅ Fully customizable. Add color to your projects with built-in wallpapers and accent colors. Upload your own images and change background styles in a few clicks.
And much more!
As the world continues to move toward hybrid and remote team setups, now is not the time to slack. Sign up for a free Taskade account or visit our demo page to get started! 🐑
---
🔗 Resources