Hi Taskaders! 👋
We're excited to share another round of exciting updates to speed up your workflow. Dive in and experience the future of AI-powered productivity!
Workflow Generator now in Beta!
Transform the way you craft projects and templates with Taskade. We're excited to offer you a sneak peek of the latest Taskade AI update, powered by GPT-4.
Automatically generate task lists, mind maps, and workflows based on any objective. (Example: create a product design sprint)
Click here early access and tweet @Taskade 'GenAI' for an exclusive beta!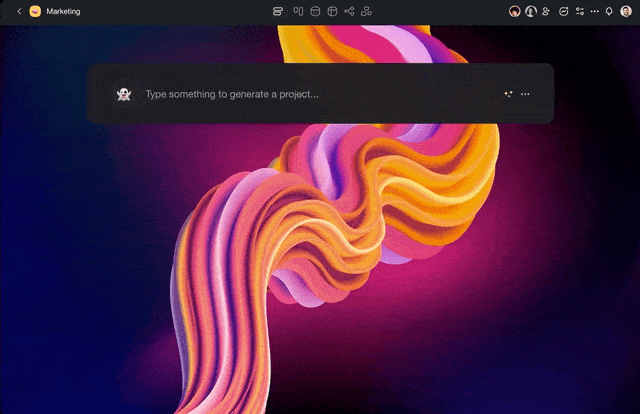 Project AI Chat Assistant
Now available inside every project chat. Boost your productivity and bring the magic of ChatGPT directly to you, no matter where you are in Taskade.
Whether you're brainstorming ideas or coordinating tasks, remember that you have a powerful AI Chat Assistant available right inside your projects. Learn more.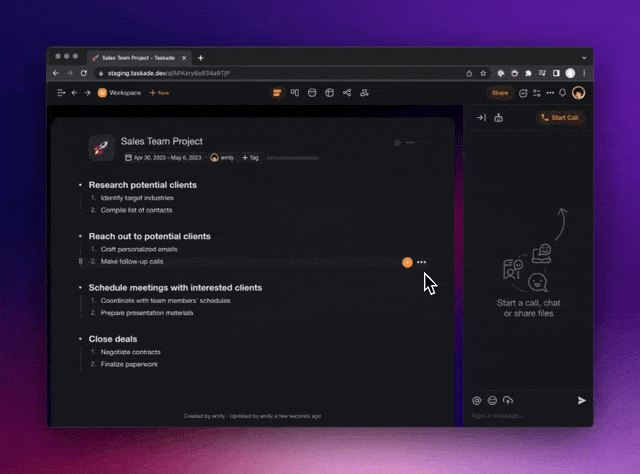 Record & Upload Audio / Video
Quickly record, share audio/video with your team in chat, tasks, and comments. Easily capture audio from any source with real-time wavelengths. Snap photos, and record videos with any built-in cameras. Learn more.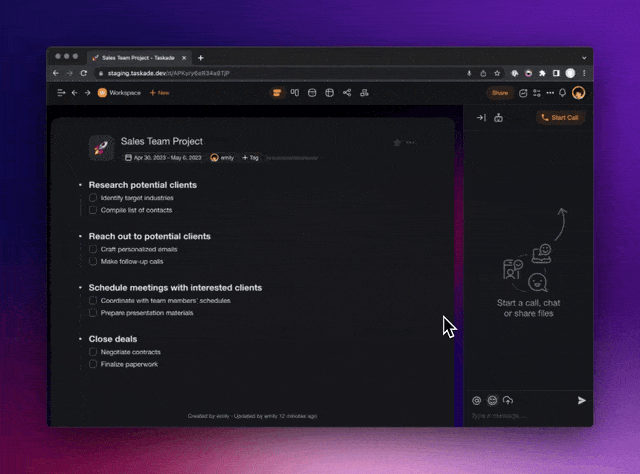 ️Other Improvements:
New: Taskade AI gets major upgrade with LangChain integration!
New: Toggle AI Assistant by pressing space at the start of a task
New: Enhanced Video Chat and Calling with full upgrade
New: Turn AI Chat Messages into new projects seamlessly
New: Filter search results by "Assigned to" for task tracking
New: Interact with AI directly using the /assistant input box
New: Explore AI Generators and AI Templates for your project
New: Enterprise orgs can now set folder visibility for specific people groups
New: Added Weekly support for Recurring Templates
Improved: Schedule Templates performance and optimizations
Improved: Export to PDF and Print View now include add-on context
Improved: Better Import and Export, and markdown transformations
Improved: Refined markdown pasting to fit Taskade's data structure
Fixed: Restored missing fold icon for sub-tasks in Action View
Various bug fixes and performance improvements
Have any questions? Visit our Help Center or let us know. 😊
— Team Taskade 🐑