Hi Taskaders!
Welcome to a new era of productivity. We're thrilled to unveil our latest AI-powered features—designed to empower you and redefine your work experience. With Taskade, the future of productivity is in your hands. So, step into the future with us.
🪄 AI Workflow Generator Is Live!
Taskade AI's Workflow Generator, powered by GPT-4, is here! Instantly generate thousands of case-specific workflows, from team agendas to design sprints. The only limit is your imagination. Transform the way you craft and launch new projects, forever. Learn more.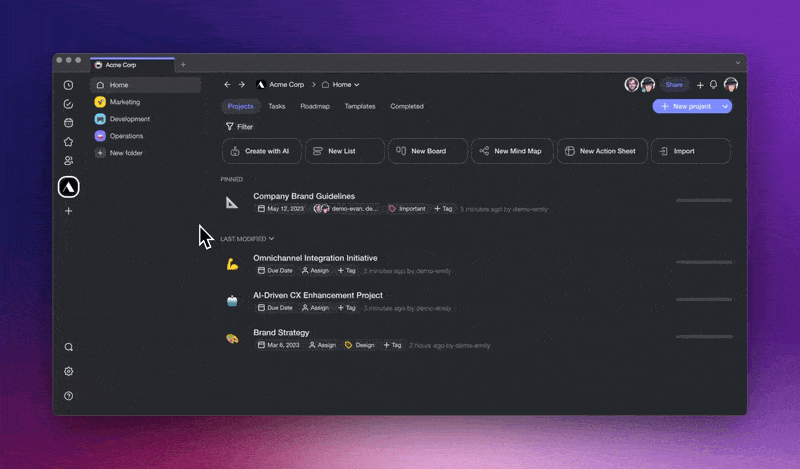 ✅ New AI Command: /Subtask
Use /subtask AI command to transform your big ideas into actionable task lists, or break down large tasks into more manageable pieces. This is our new approach to task management, turning ideas into action, one task at a time. Learn more.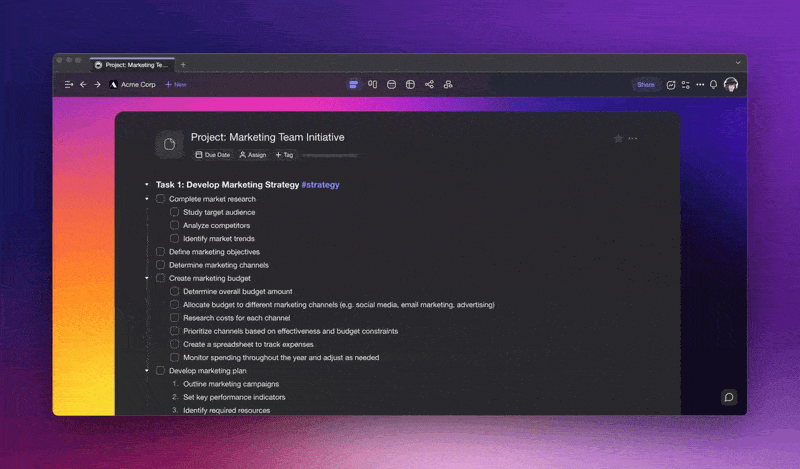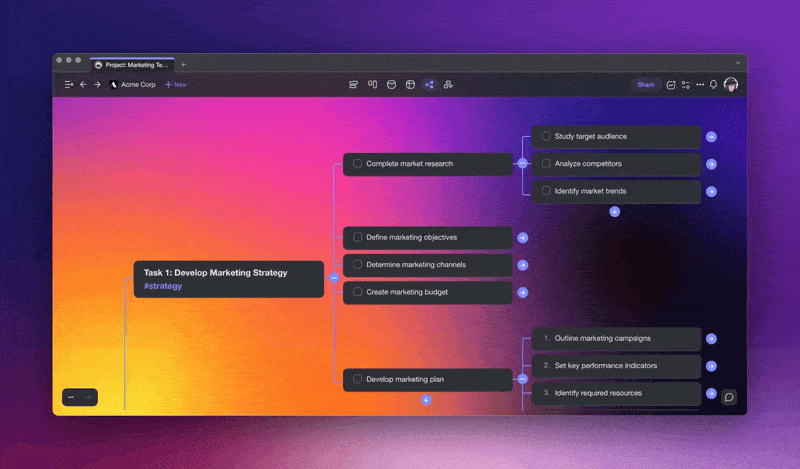 ✏️ Multi-Line Notes Add-On
Press ⇧ Shift + ↵ Enter to toggle the new Notes Add-on, now with multi-line support! Whether you are pasting long paragraphs, inserting code snippets, or adding descriptions to tasks, this feature will add depth to every task. Learn more.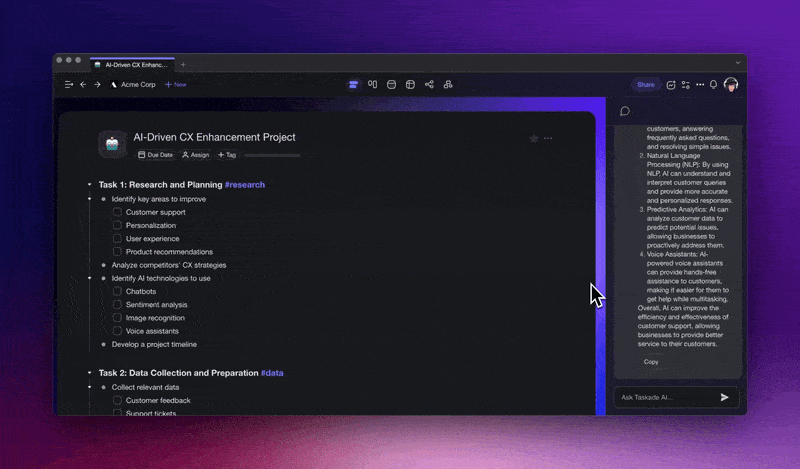 ⚡️ Other Improvements:
Added shortcuts for creating projects to workspace dashboard
Added AI Generator option to ➕ New project button
Added multi-line support for Notes Add-on
Added markdown support for AI Chat
Improved the performance of the Mind Map and Org Chart views
Improved ⌨️ CTRL + K and F (⌘ + K and F) keyboard shortcuts
Improved consistency in font sizes and spacing for space filter
Various styling improvements for better UI consistency
Fixed filter input when #hashtag or @mention is selected
Backspace no longer deletes tasks if attachments are present
Print view now supports proper bullet points and formatting
Fixed timezone issues in repeating tasks and scheduled templates
Improved in-app localization process and automation
Various bug fixes and performance improvements
Have any questions? Visit our Help Center or let us know.
— Team Taskade