Hello Taskaders! 🌟
Discover a new way to interact with your files, craft projects with AI on-the-go, and streamline your media management. Enjoy and have fun!
💬 AI File Chat — Talk to Your Docs
Ever wished your file attachments could respond? Now they can! Upload files, ask questions, extract summaries, and uncover insights—all within your project.
From PDFs to CSVs, simply drag-n-drop to upload and Ask AI. Learn more.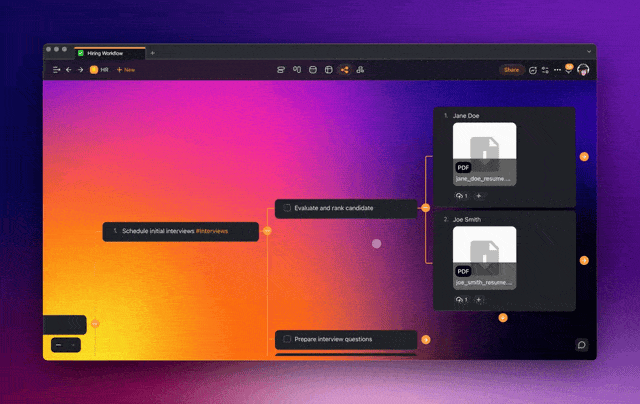 ✨ AI Project Studio — iOS & Android
Craft new projects and workflows with AI on the go. Select from an expansive range of AI Prompt Templates, now with even more customization. Stay tuned for the launch on web and desktop. Learn more and download our apps. ⚡️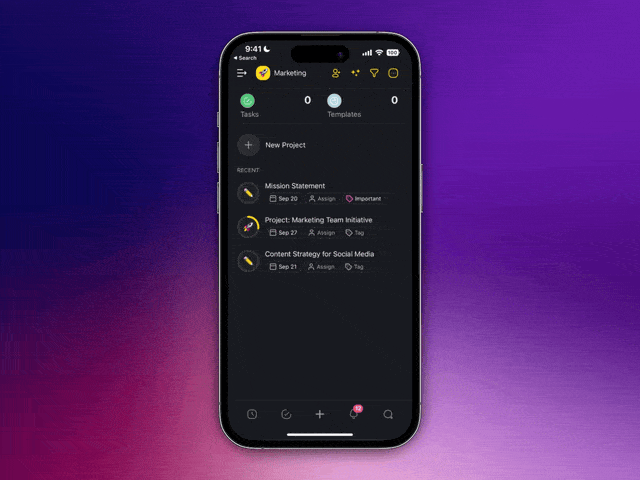 🗂️ Media Manager — Unified File Hub
Introducing a unified way to access, manage, and download all your files. Every file you upload to your projects – be it an image, video, or document – is now easily accessible in your workspace's Media tab. No more searching for files; everything's right where you need it.
But it's more than just file management! Chat directly with your files (PDFs, CSVs), ask questions, extract summaries, and unearth new insights. It's not just about managing files; it's about a new way to work! Learn more.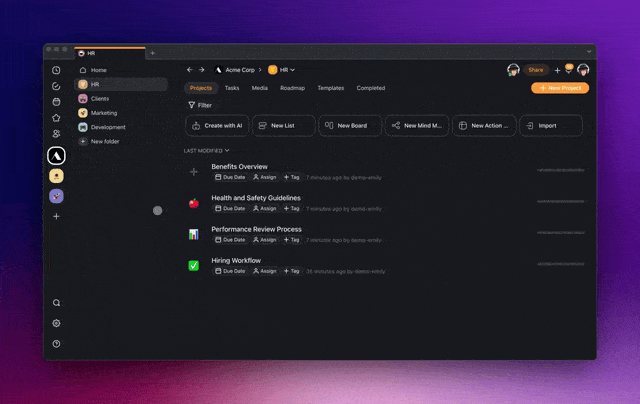 ✨ Other Improvements
New: Taskade API V1 in Alpha. Interested in early access? Contact us
New: Unlock AI capabilities with 'Ask AI' shortcuts in PDF, CSV uploads
New: Manage your files efficiently with the new Media tab in workspaces
Improved: AI Chat now has enhanced styles for clearer text visibility
Improved: UI upgrades for a smoother experience: streamlined board view, optimized mind map, org chart, and mobile web responsiveness
Improved: AI Project Chat and enhanced Q&A with new embedding
Fixed: No more struggling with Taskade AI visibility in dark mode
Fixed: Say goodbye to project date issues and UI lag
Fixed: Freshened up with updated tags, workspace icons, and more
Various bug fixes and performance improvements.
Thank you for being part of our journey. Stay tuned for more exciting updates!
Do you have any questions? Visit our Help Center or let us know. 😊
— Team Taskade 🐑
P.S. Love Taskade? Partner with us and join our Affiliate Partnership program today.