Hi Taskaders 🎉
We've worked hard to make Taskade work better for you! Here's what's new:
⚡️ Virtual Background
The new video chat is here with improved call quality, faster screen sharing, and virtual background. Give it a try for your next meeting! Learn more.
⚡️ New Wallpapers
Customize your project with our latest wallpaper collection. Learn more.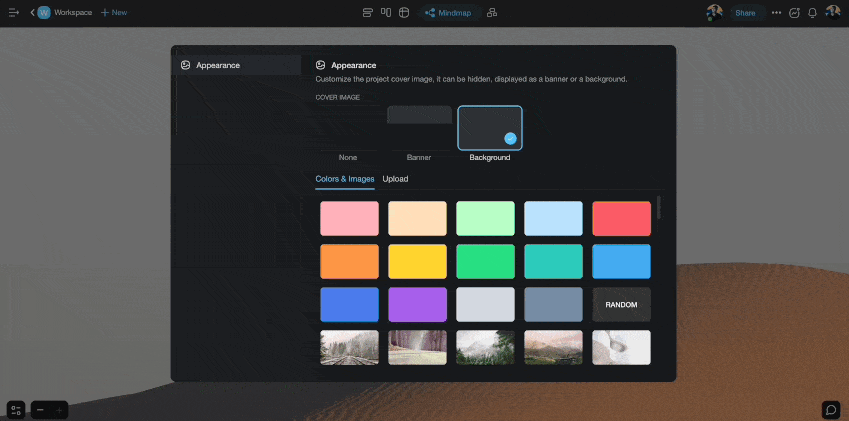 ⚡️ Add Block to Top
You can now add a block anywhere!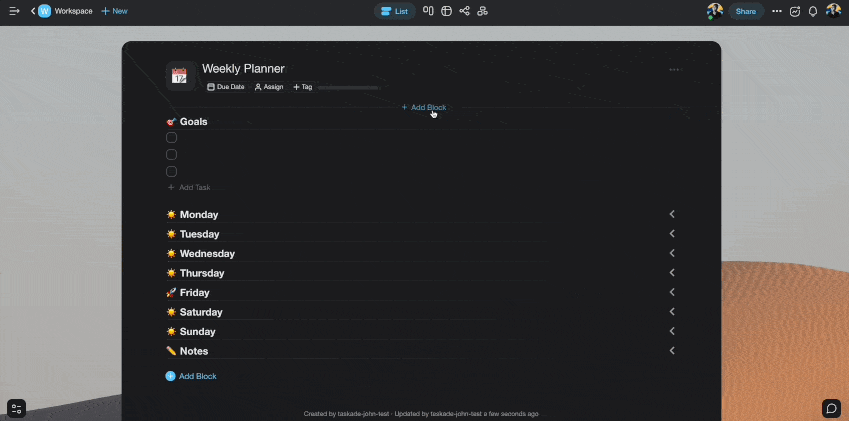 🎉 Other Improvements
Taskade for Mobile: The new iPad and Android Tablet experience is live! 🙌
Subspaces are now named Folders for clarity.
Bug fixes and performance improvements.
Thanks again for supporting Taskade, and as always, don't hesitate to reach out or visit our help center if you need help. We're here for you! 😊

— Team Taskade 🐑

P.S. Want to help us improve Taskade? You can also suggest a feature.