Hi Taskaders,
We are back with another exciting update for the summer. Enjoy and have fun!
✔️ AI Task Generator
Press the ⌨️ Spacebar, input a goal or objective, and let Taskade AI plan out the next steps for you. Generate tasks and brainstorms ideas instantly! Learn more…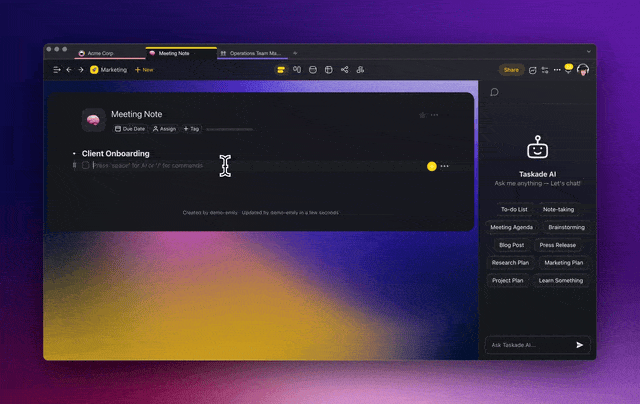 💭 Summarize PDF with AI
The new PDF summarizer feature is here! Simply upload your PDF documents into Taskade and let AI generate an organized and detailed summary. Learn more…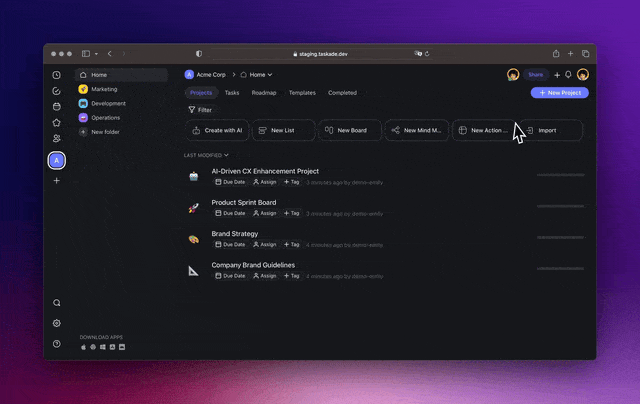 🖥️ New Desktop App Enhancements
We've updated the Taskade desktop app with various optimizations and performance improvements on Mac, Linux, and Windows. Download apps.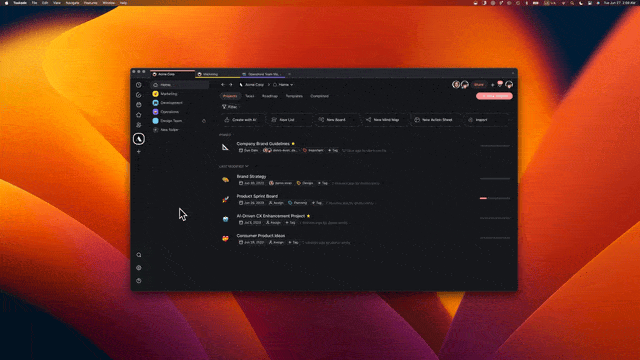 🌟 Other Improvements
New: Import and summarize PDFs with the latest AI enhancement
New: Project Chat will now default to AI Chat for personal projects
New: Mark as Read is now available in workspace and folder
Improved: Desktop app UI now uses consistent fonts from the web app
Improved: New user experience defaults to Automatic Theme
Improved: Hover states for due date and assignees pill in tasks
Improved: Styling and UI throughout the app and platform
Optimized AI chat, markdown customizations, AI credits display, and more
Resolved issues in the editor and chat feature
Fixed the Calendar View to prevent crashing via pastes
Various bug fixes and performance improvements
Thank you for being part of our journey. Stay tuned for more exciting updates!
Do you have any questions? Visit our Help Center or let us know. 😊
— Team Taskade 🐑
P.S. Love Taskade? Partner with us and join our Affiliate Partnership program today.