You can now organize and manage your team tasks like never before! 😎
✅ My Tasks
See tasks assigned to you across all projects and workspaces in My Tasks.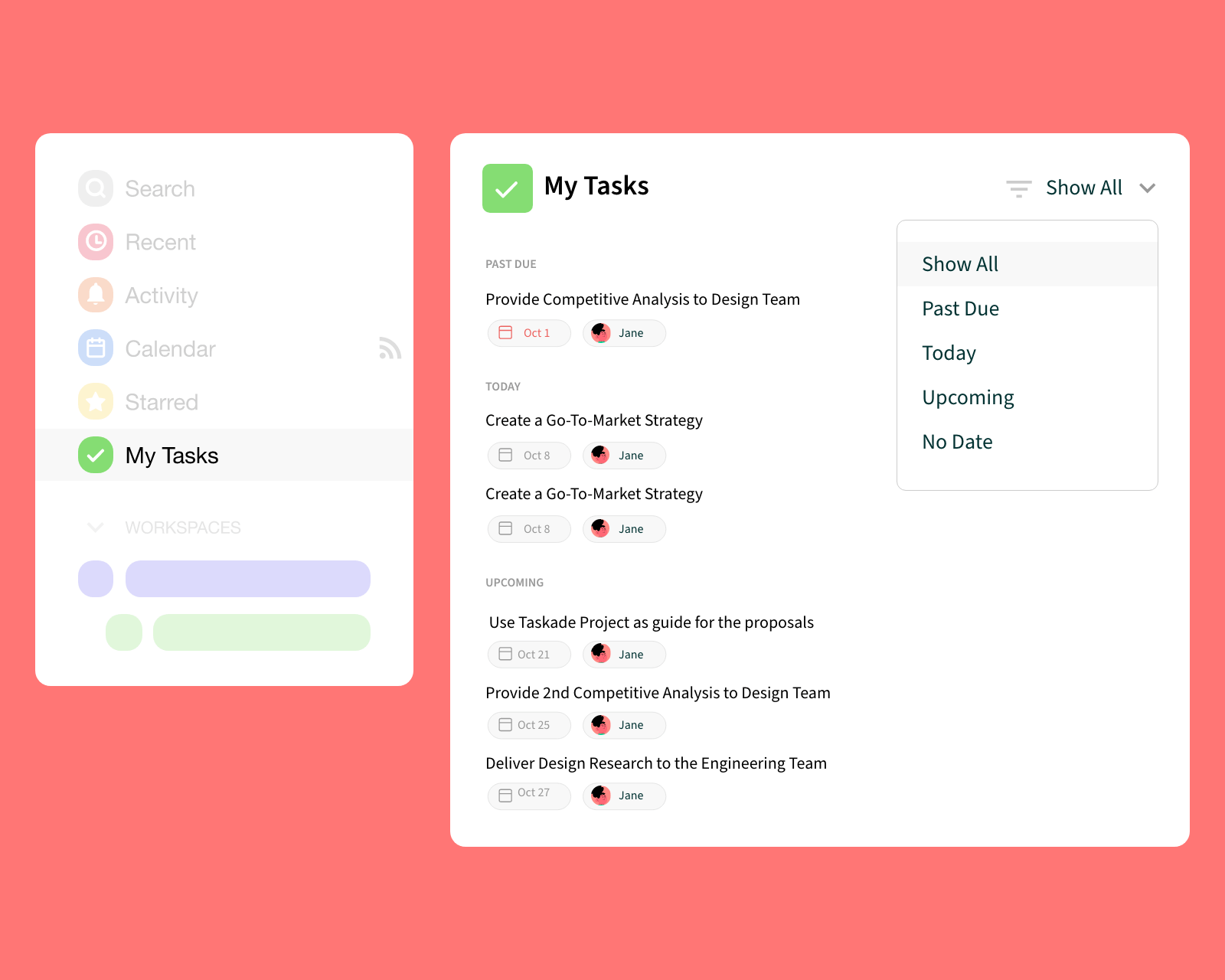 ⚡️ Agenda = Tasks
The new Tasks tab in your workspace lets you filter by assignee or dates.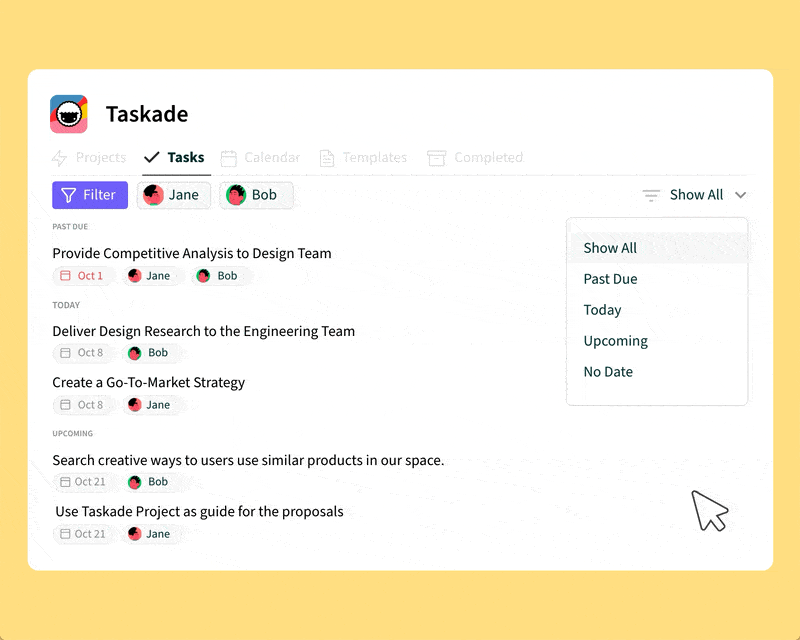 🔗 Project Links
Add links to other projects using @mention and create an interconnected web of projects within your workspace. Search results have also been improved.
Thanks again for supporting Taskade, and as always, don't hesitate to reach out if you need help. We're here for you! 😊
— Team Taskade 🐑