Hi Taskaders 🎉
We've worked hard to make Taskade work better for you! Here's what's new:
⚡️ Mixed Formatting in New Outliner
The new outlining experience is finally here! You can select multiple formats on the same indent level, with tasks, notes, and paragraphs in the same block. We moved the 🔽 Fold / ▶️ Unfold button to the left, next to the Drag Icon (⋮⋮). Learn more.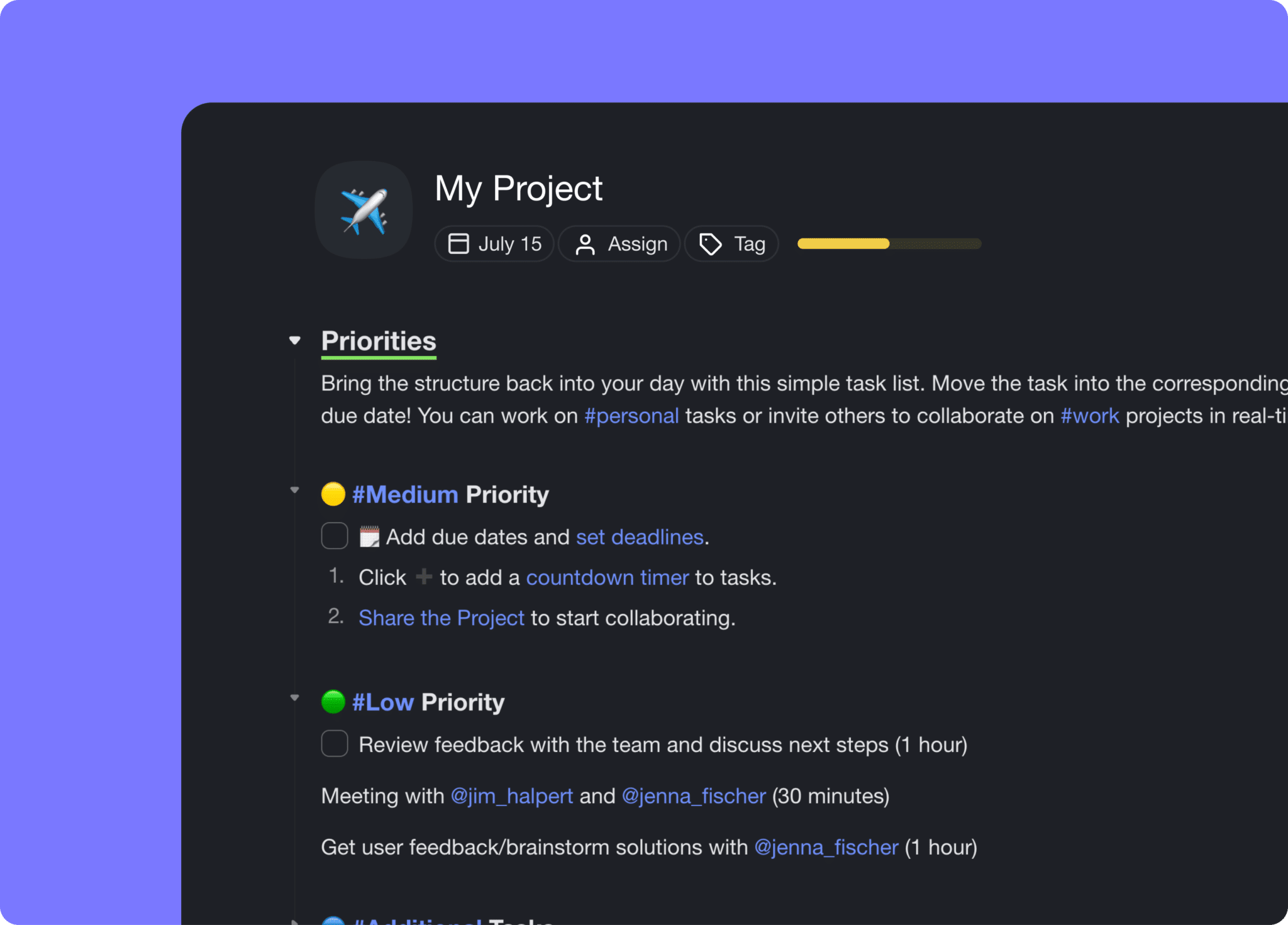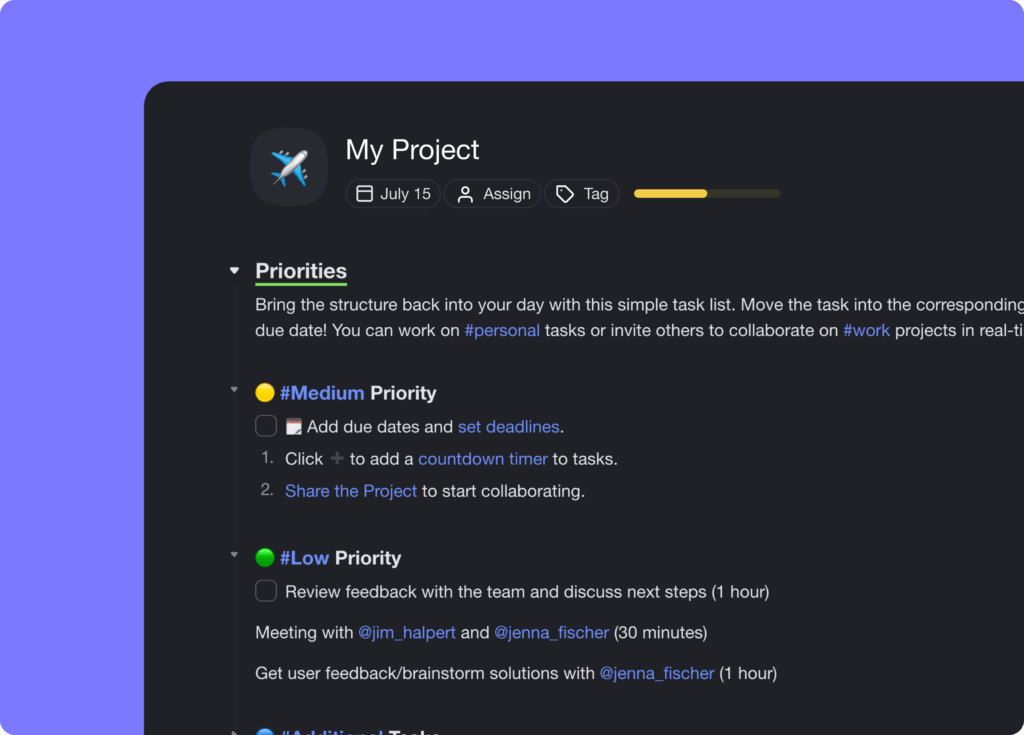 ⚡️ Natural Language Due Dates
Taskade now supports Natural Language Processing (NLP) for task due dates. Simply add a task and start typing /slash 'Friday 8 am," and Taskade will automatically convert the natural language input to a due date. Learn more.
You can also use natural language in the new Drag Icon (⋮⋮) menu. Click (⋮⋮) to the left of your task and type a date/time combination to see a due date suggestion based on your input. Hit Enter to confirm, and you're good to go! 🥳 Learn more.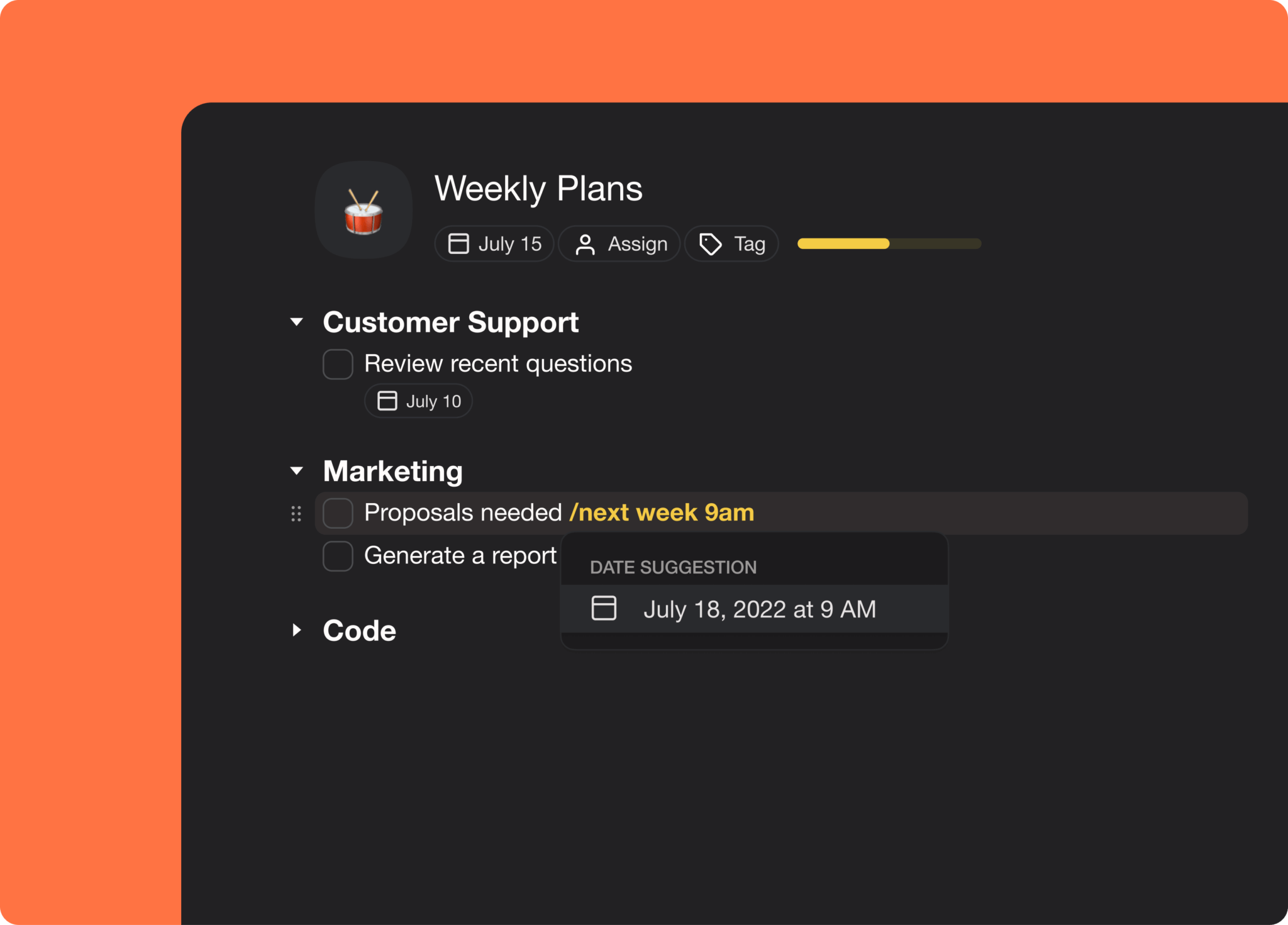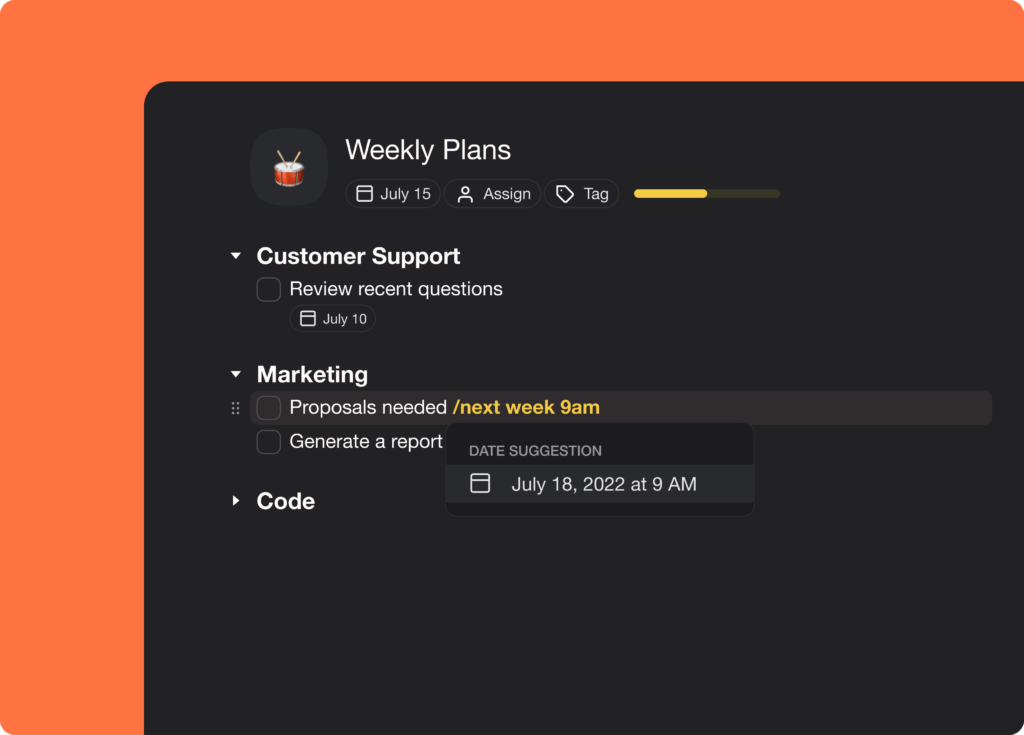 ⚡️ Quick Add → Block Selection
The Quick Add shortcut now supports block selection, so you can choose where exactly you want to add your tasks and notes. Press ⌨️ ⌘ + K (Mac) or CTRL + K (Windows) to open Quick Add and add tasks in seconds. Learn more.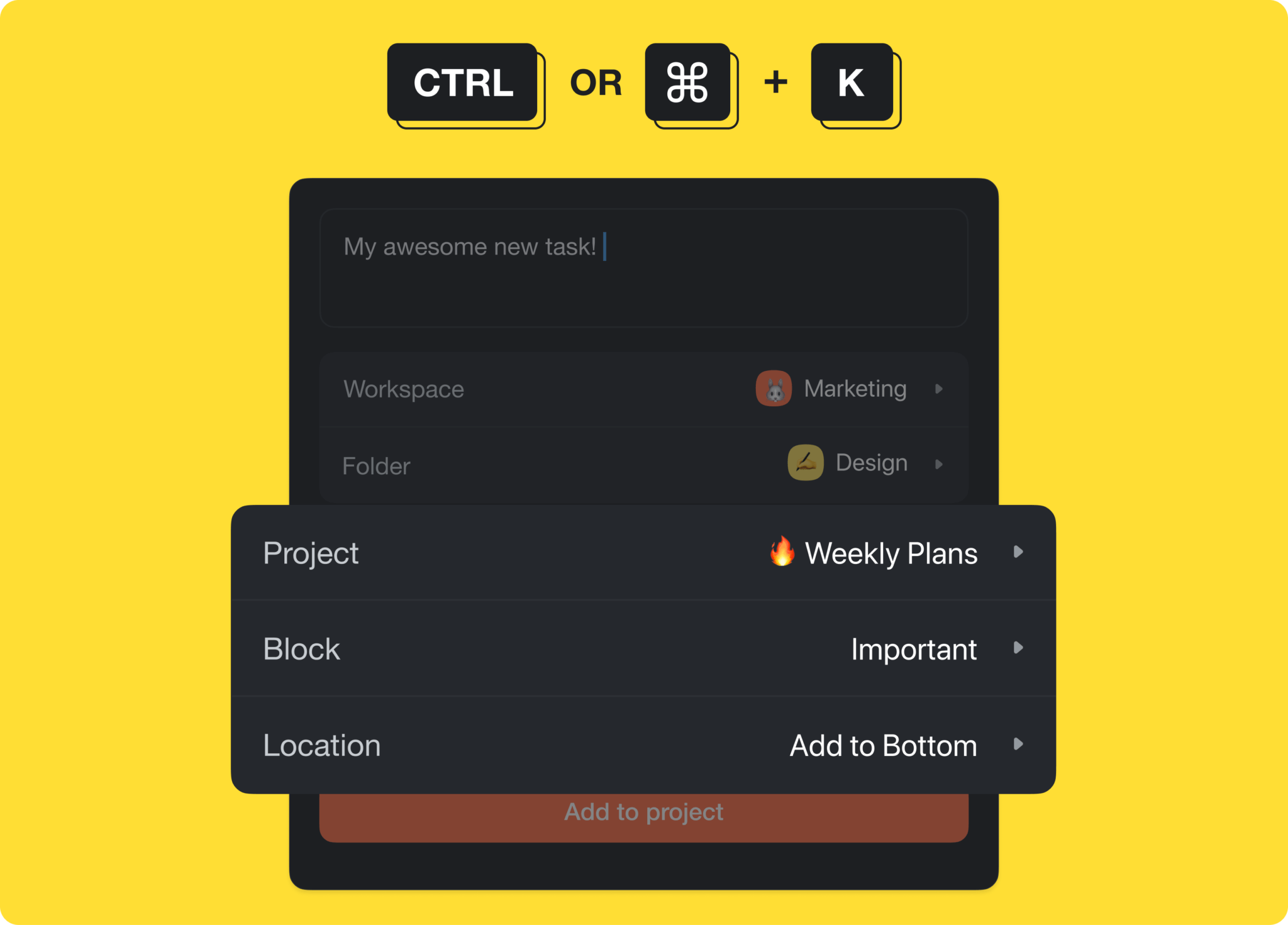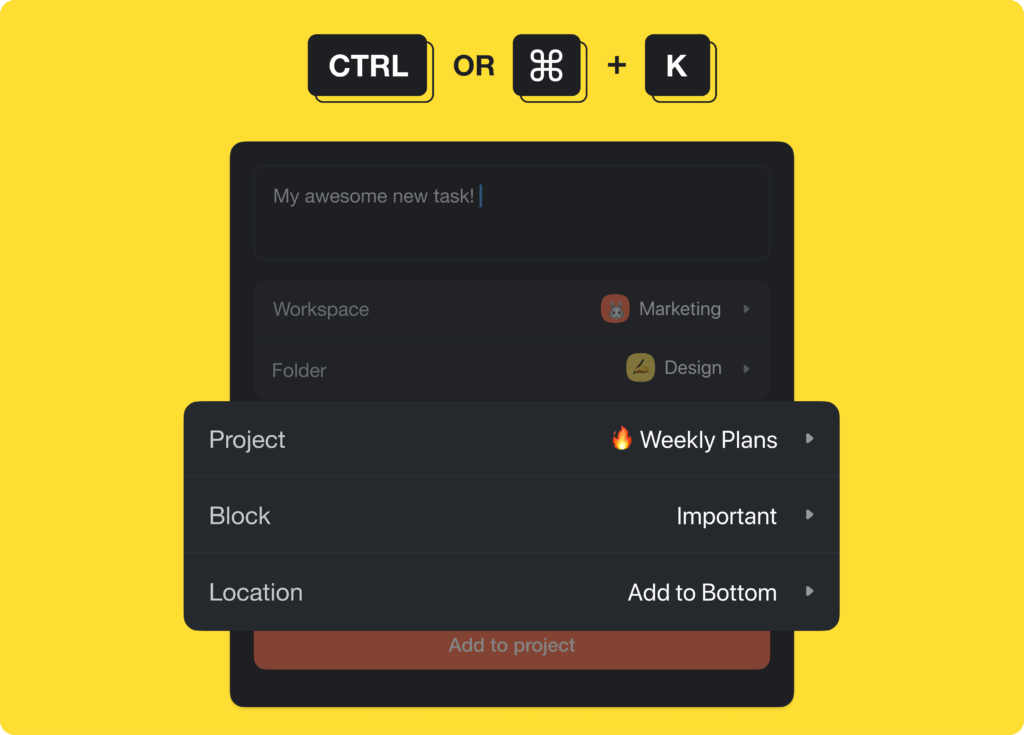 🎉 Other Improvements
Quick Add: Introduced new Folder and Location selectors 

Quick Add: Success alert on new task creation

Editor: Highlight color indicator added to text highlight menu

Editor: Improved drag & drop behavior in Mind Map view

Editor: Improved Board view styling and user interface

Editor: Fixed sorting in the new (⋮⋮) Drag Icon menu

Editor: Added notes no longer change format

Templates: Instant creation and redirection new Project

Templates: Get started menu can now be closed in empty spaces

Calendar: Various bug fixes and improvements

Board View: Automatically create a child node on Enter

Add-ons: Improved recurring tasks and repeat stability

Add-ons: Embeds now open for any bookmarked links

Mobile: Notifications fetch and display high-quality images

Mobile: Notification messages now open correctly into chat

Bug fixes and performance improvements
Thanks again for supporting Taskade, and as always, don't hesitate to reach out or visit our Help Center if you need help. We're here for you! 😊

— Team Taskade 🐑

P.S. Want to help us improve Taskade? You can also suggest a feature. Follow us and join the discussion on Twitter and Reddit.