Mindmap, Search, Mac & Windows
Taskade 2.5 is here with three exciting updates!
1) Mindmap view – Brainstorm with your team, and see the big picture.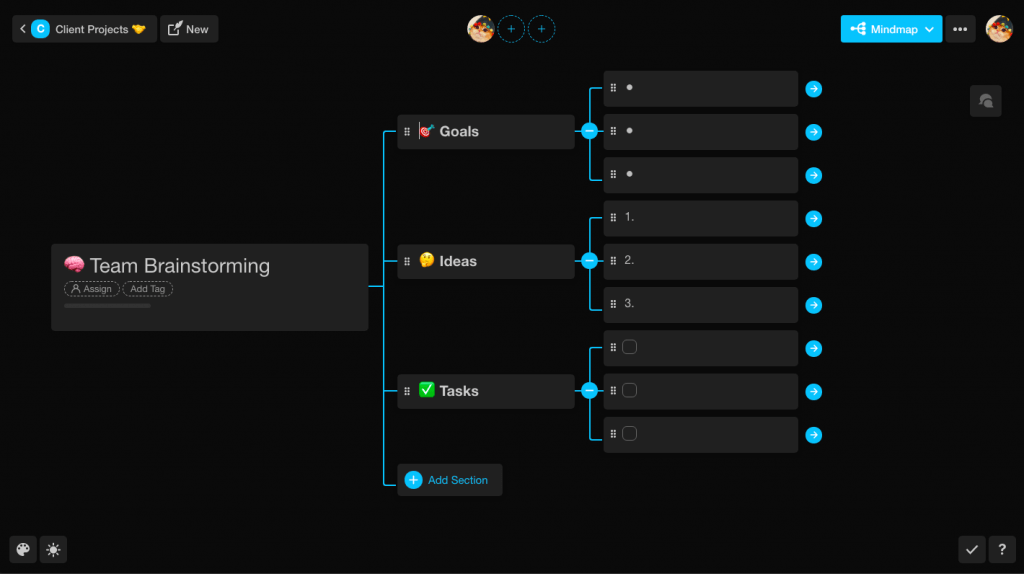 2) Search anything – Tasks, comments, and projects, from all workspaces.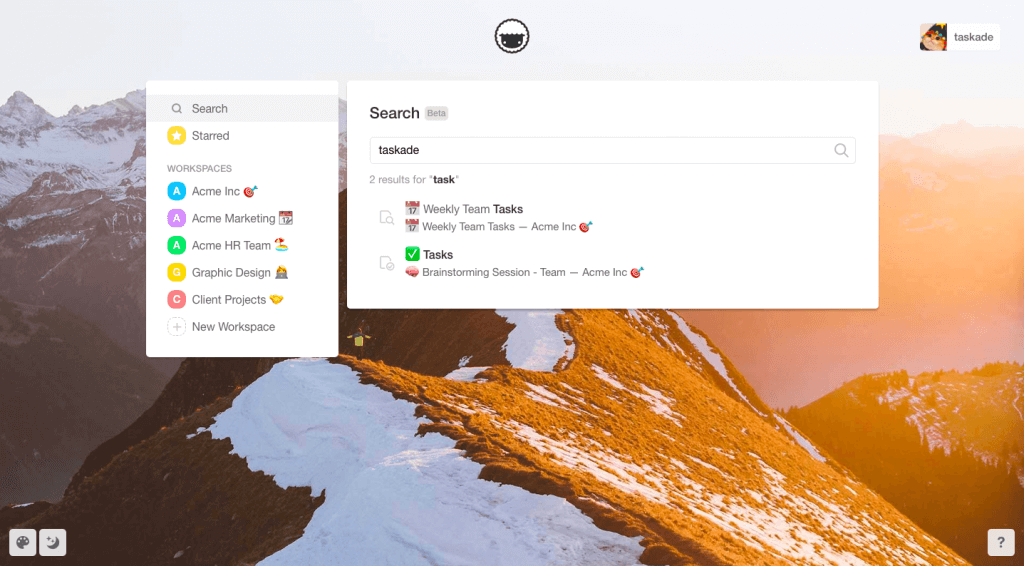 3) Native apps – Download our new native apps for Mac and Windows.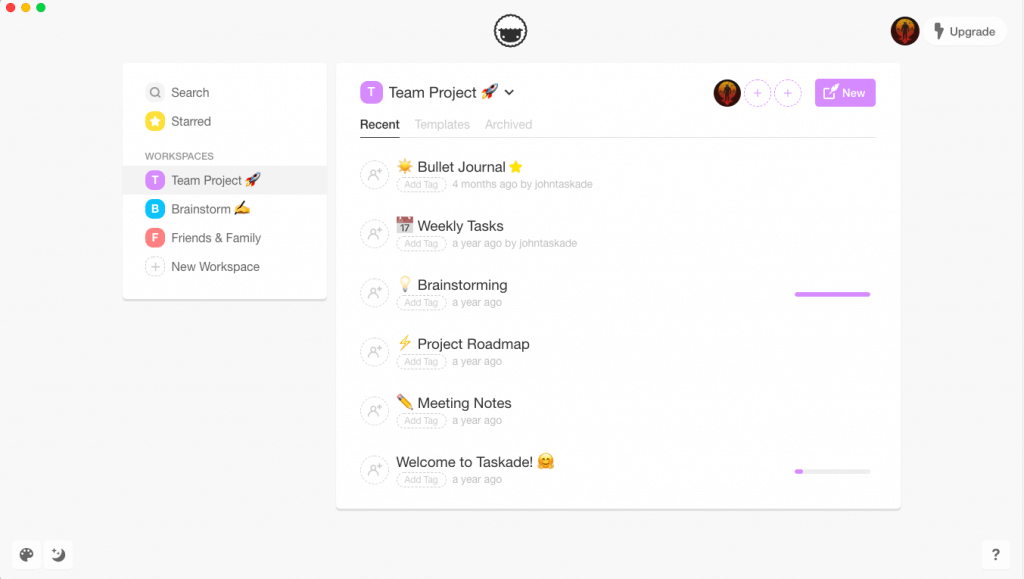 Enjoy, have fun, and get work done! 🙂