Hi Taskaders 🎉
We've worked hard to make Taskade work better for you! Here's what's new:
⚡️ Import Markdown
You can now import markdown into Taskade. Click on Import in the new project drop-down menu and choose Markdown.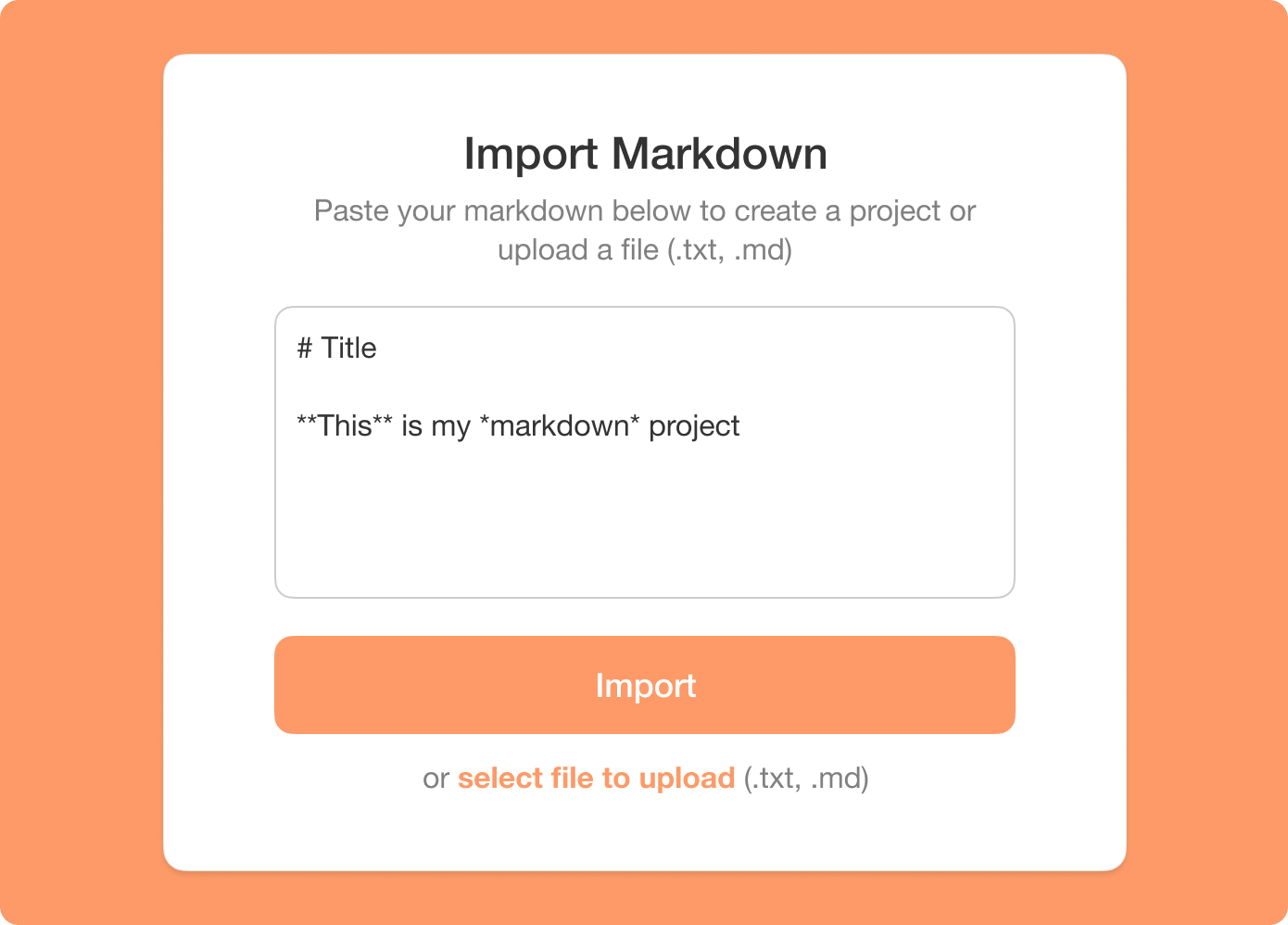 ⚡️ Sort Project
Sort an entire project by the completion status, alphabetical order, or due date. Simply click on the more menu next to the project title.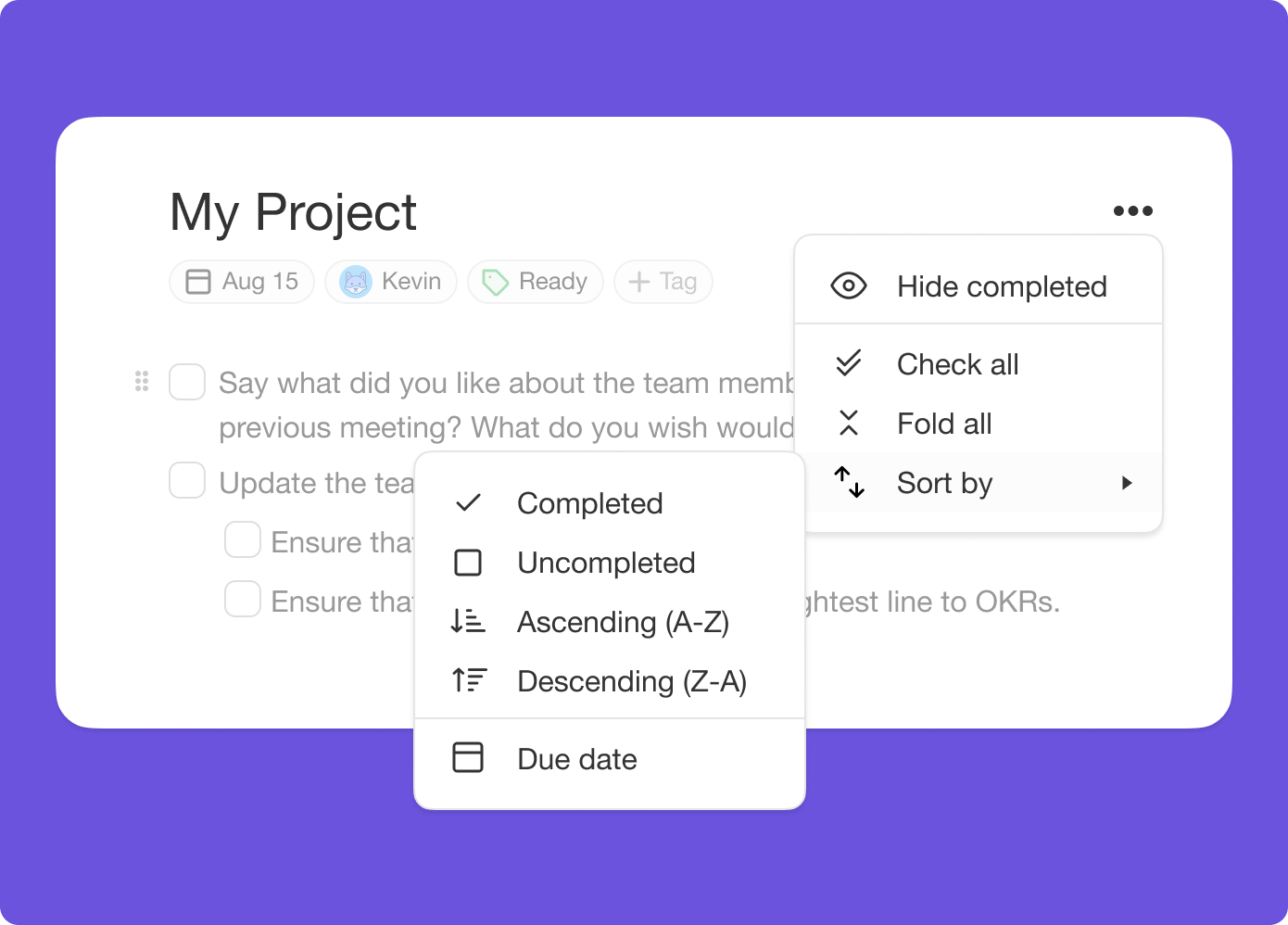 ⚡️ Add Notes
Add notes below your tasks to include more information. Use the Shift + Enter shortcut to add a note and Press Enter Twice to resume adding tasks.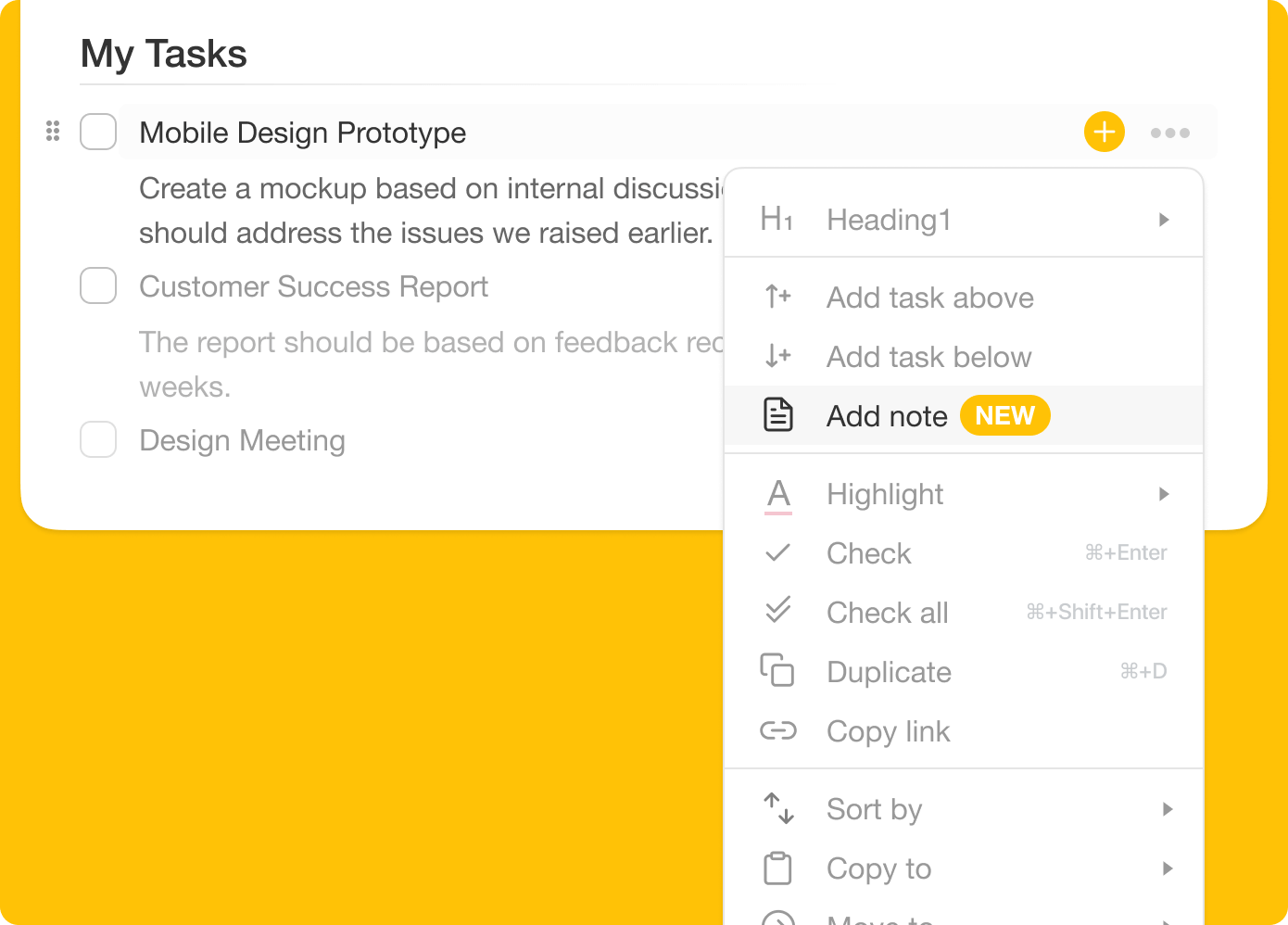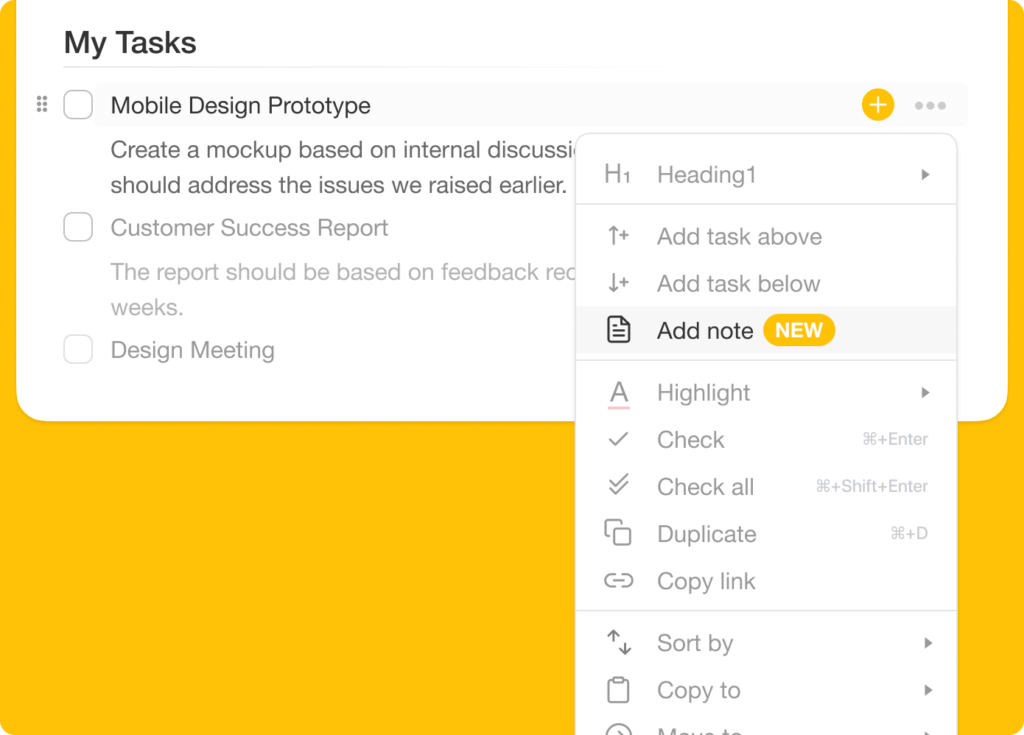 ⚡️ Add Task Above or Below
We made it easier to click and add tasks above or below any existing tasks.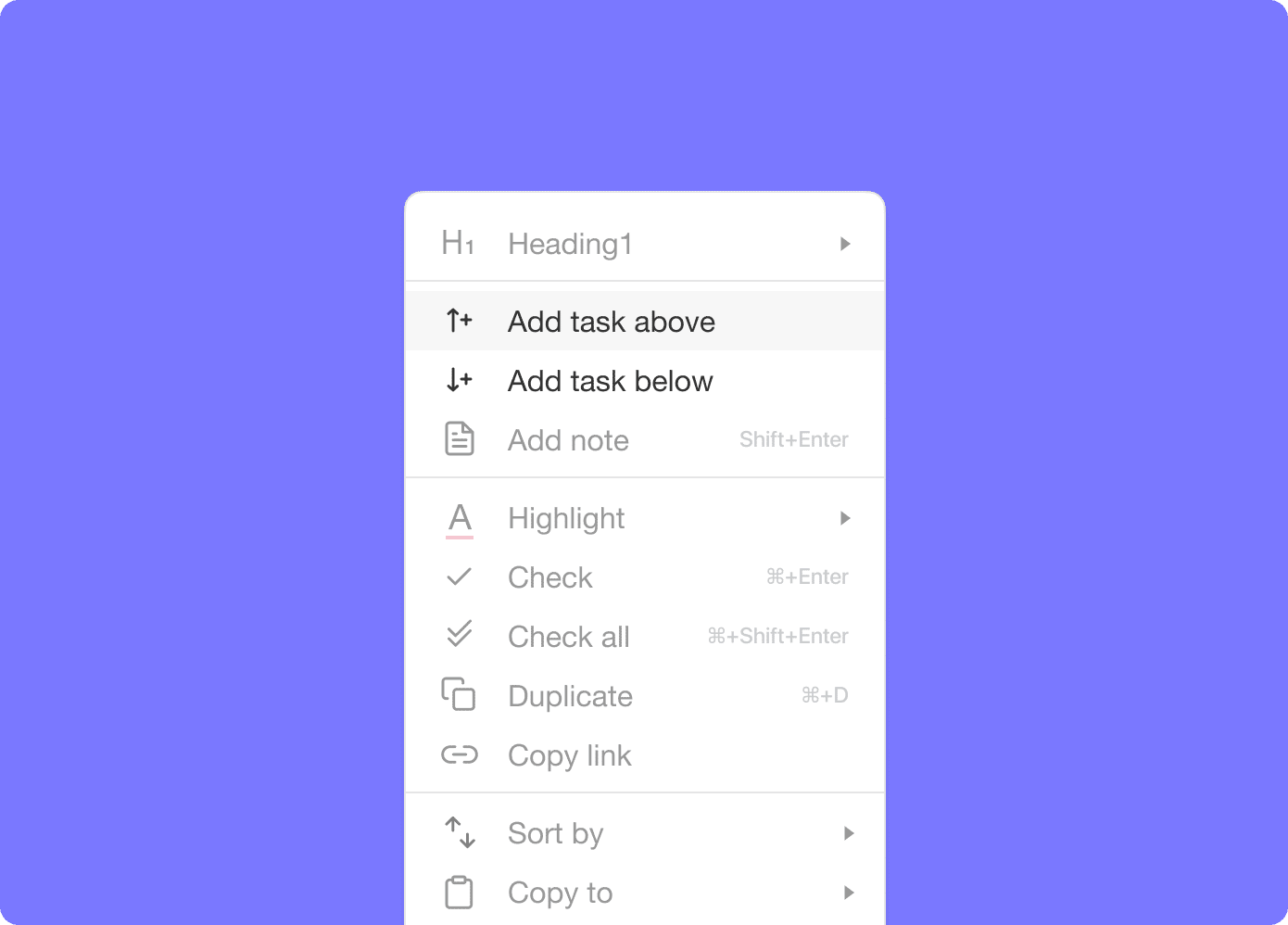 ⚡️ Add Blocks Anywhere
Mouse over to add new blocks between any existing blocks.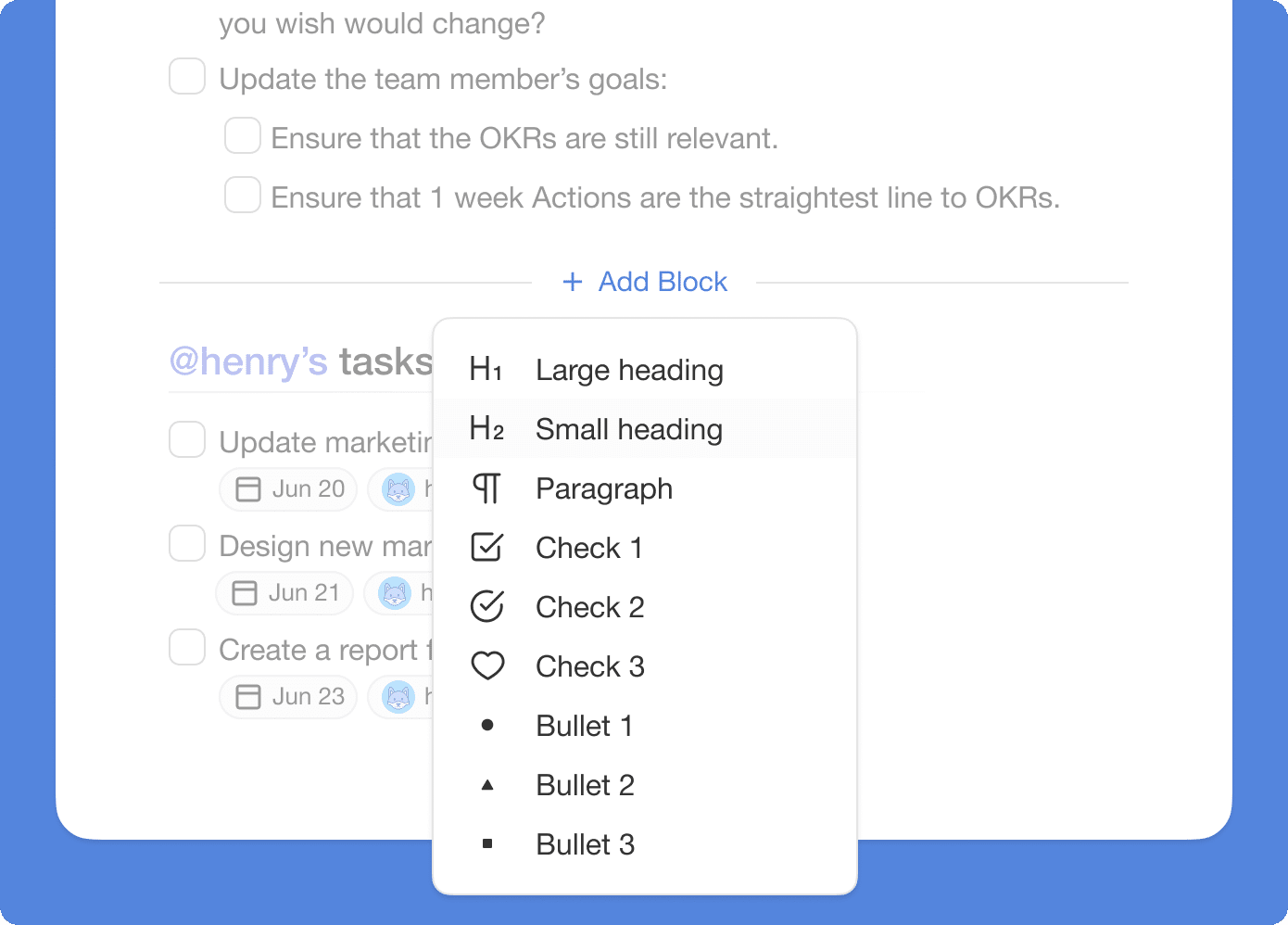 🎉 Other Improvements
Taskade for Mobile

 Updates:

New: Copy & Move tasks between projects.

New: Additional languages and translations support.
New: Added hardware keyboard support for TAB to indent. 

New: Search projects by assignee via CMD/CTRL + F.
New: Open in Desktop app option in the project more menu.
Improved performance and bug fixes.
Thanks again for supporting Taskade, and as always, don't hesitate to reach out or visit our help center if you need help. We're here for you! 😊

— Team Taskade 🐑