Happy Holidays 🎉
Taskade 2.9 is here. We have a big update for you this time around, so let's get right to it!
1. Dark Mode for iOS & Android
Experience Taskade in the dark across all platforms.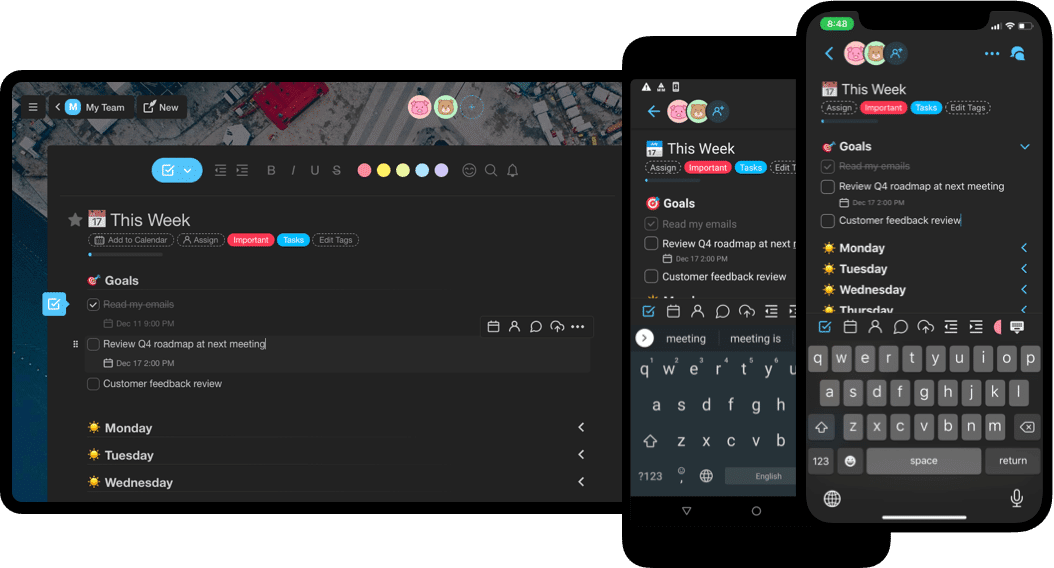 2. Calendar Syncing
Sync with your Apple and Google Calendar, learn more by visiting integrations.
3. Translation
Taskade now supports 12 new languages.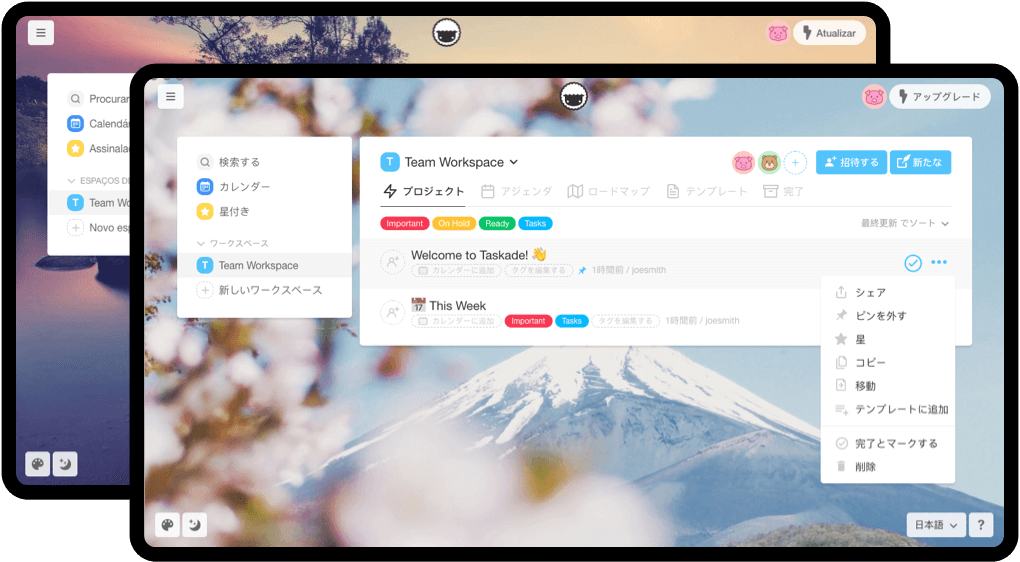 4. Mobile Apps
Create quick lists for tasks, bullets, or notes using blocks.
Check or uncheck all tasks in a project.
Collapse or expand all sublists in a project.
Set a start date and time range for tasks.
Archive your inactive workspaces.
5. Desktop Apps
Notifications are now supported on all desktop apps.
Minimize Taskade to your system tray on Mac & Windows.
6. Other Updates
Sort workspaces by project name, last updated or date created.
Screen share in video chat, no plugins needed.
Bug fixes and performance improvements.
If you have any feedback or questions, let us know. We'll be sure to follow up. 🙂
We are hiring! Work remotely.