Hi Taskaders 👋
We have a big update for you this week! 🎉
🧠 Crosslink Projects
You can now link to projects using @mention and establish connections between projects in your workspace.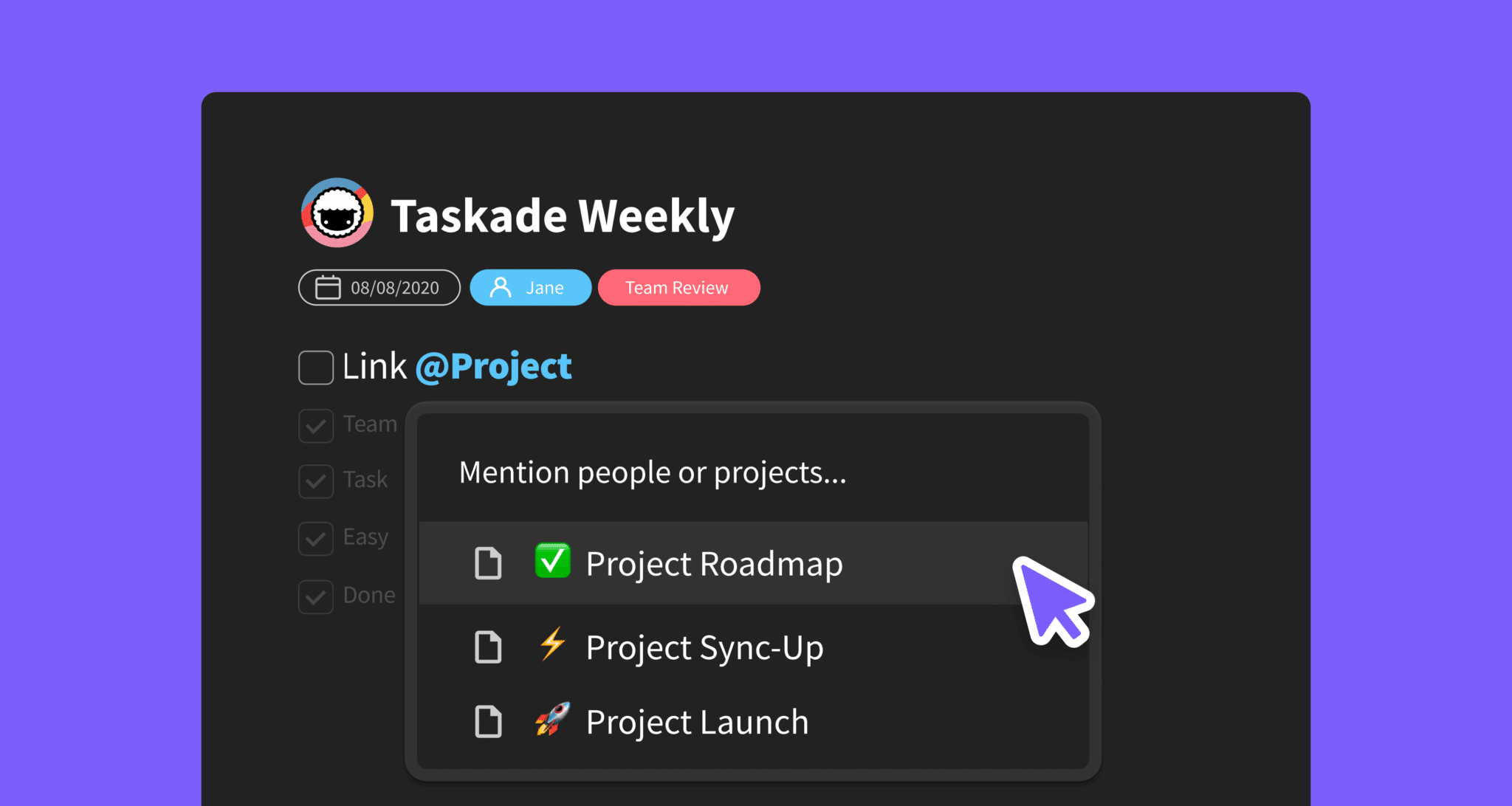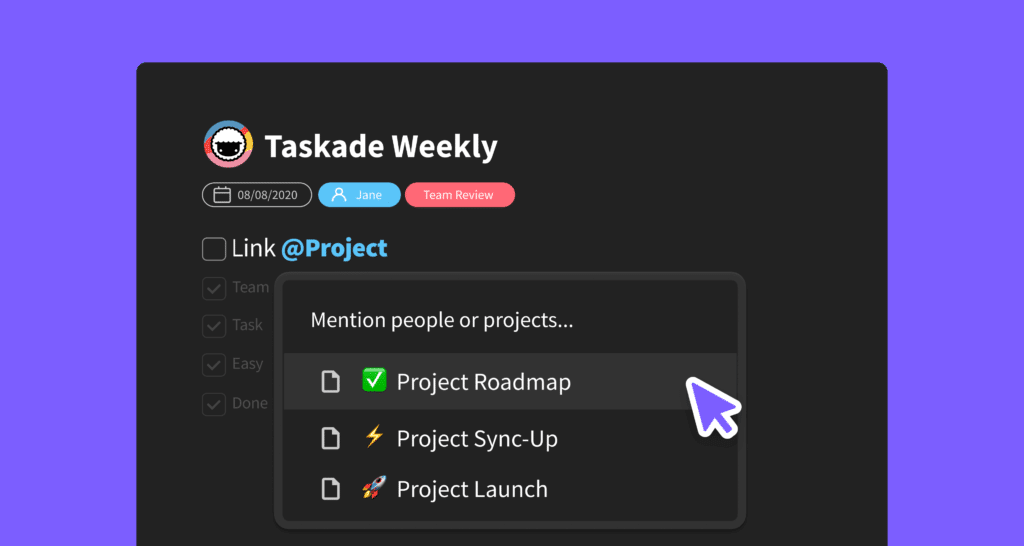 🔗 Hyperlink Text
Simplify long links with hyperlinks and keep your projects organized. You can also paste a link over text selection to create a hyperlink.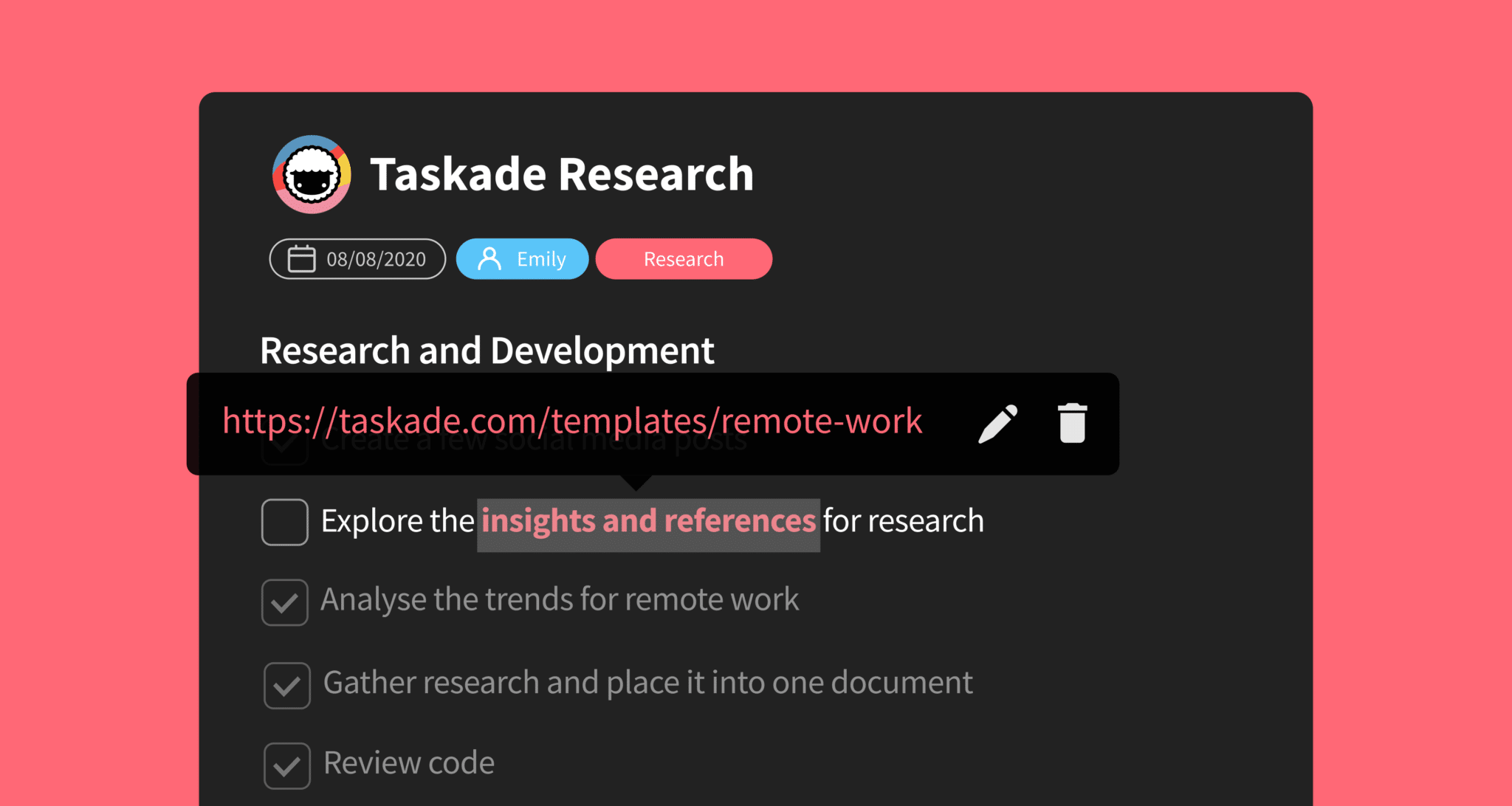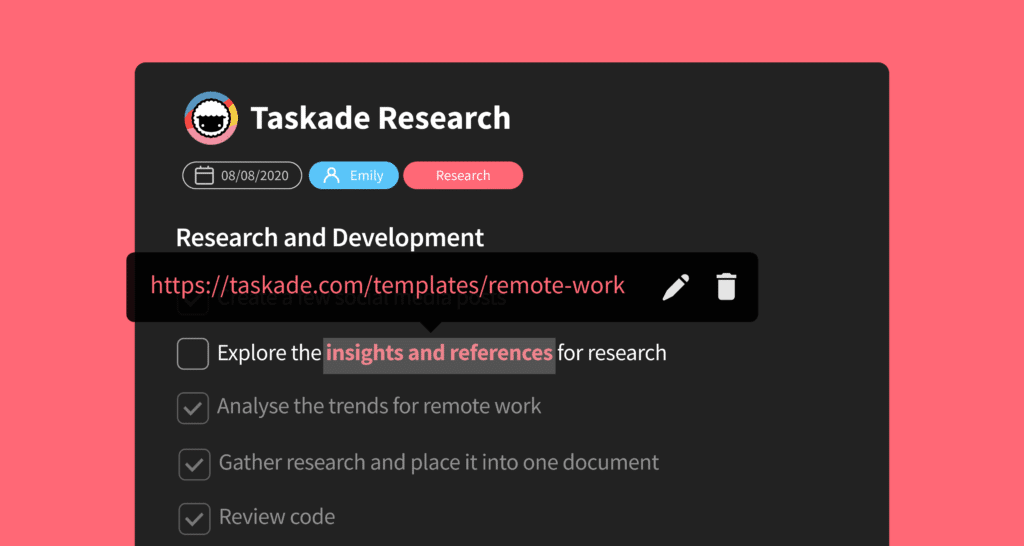 ⚡️ Mobile Share Widget
Instantly save links and text to Taskade from your mobile browser.
Thanks again for supporting Taskade, and as always, don't hesitate to reach out if you need help. We're here for you! 😊
— Team Taskade 🐑