Hi Taskaders 🎉
New features and improvements are here. Let us know what you think!
✅ Checker Role Permission
We added a new checker role permission to both workspaces and projects. The new role limits team members to checking and unchecking items only.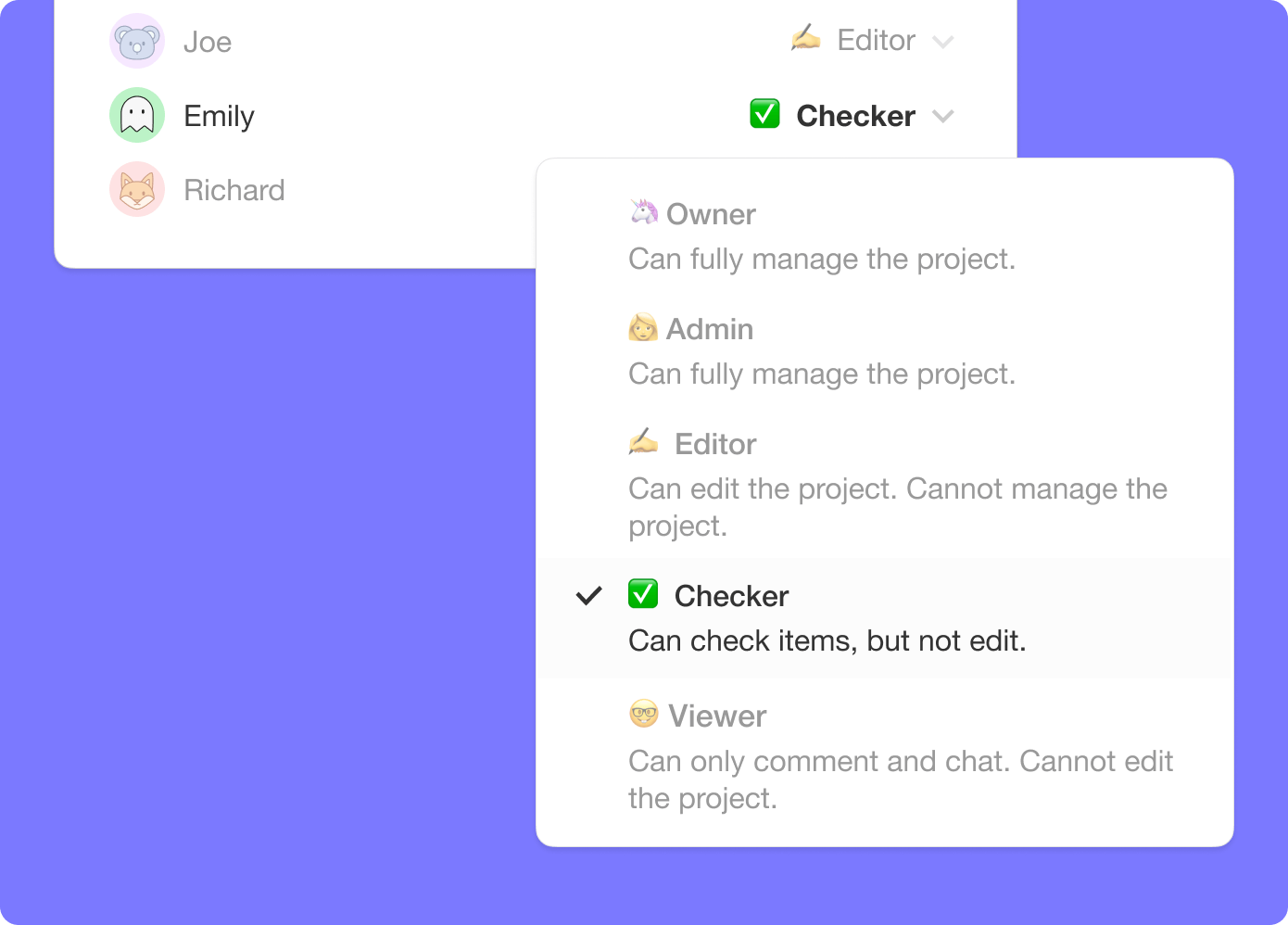 📦 Copy Tasks Across Projects
You can now copy tasks and blocks to other projects! Simply open the more menu to copy items to projects in any workspace or subspace.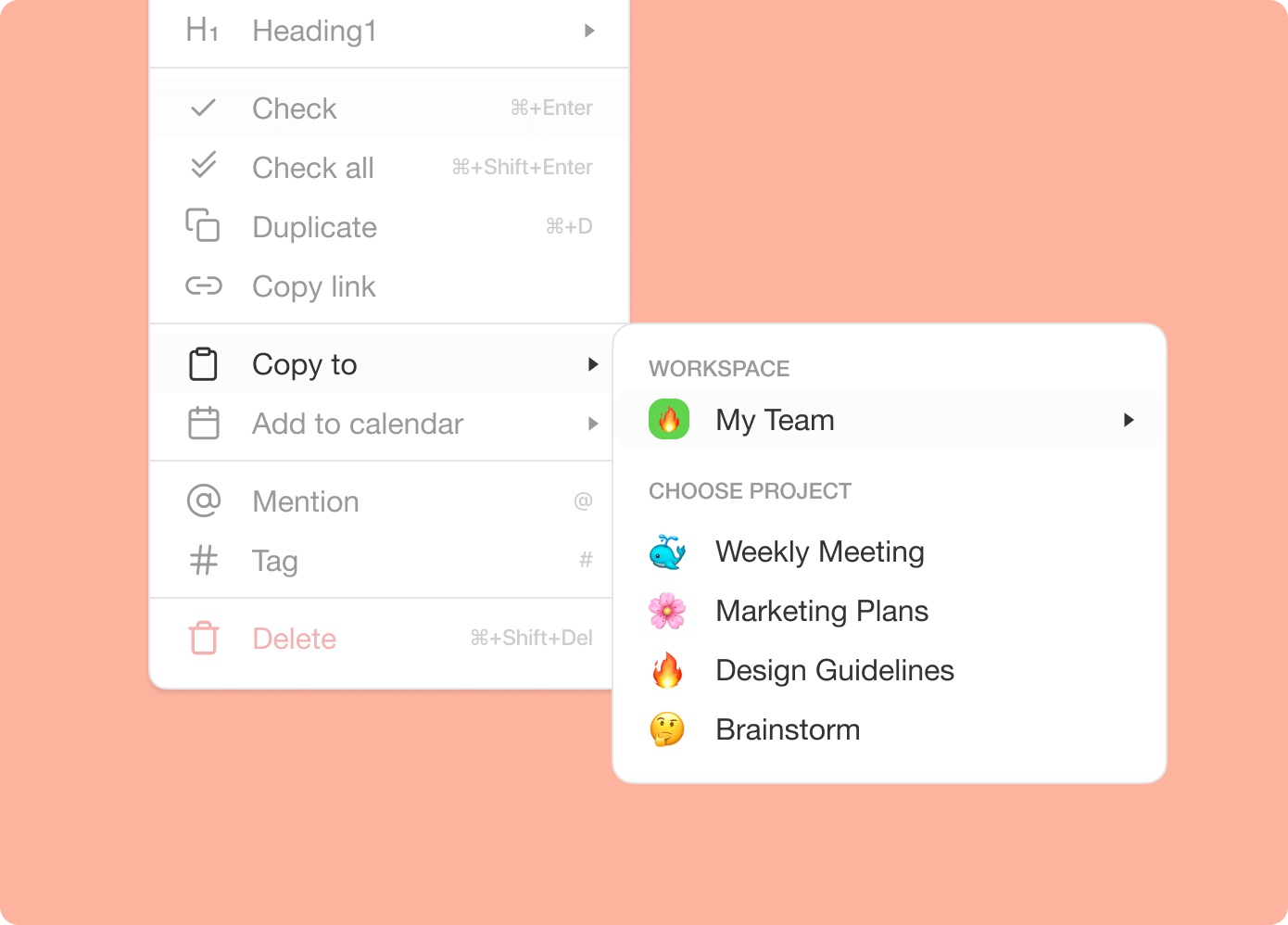 📦 Keyboard Shortcuts for Add-ons
As you're creating a new task, press ⌘ + / (Mac) or CTRL + / (Windows) to open the add-on menu then press D to add a due date, A to assign, C to comment, or F to attach a file. You can also use arrow keys to navigate between different options and ESC to continue typing.
🎉 Other Improvements
New: Option to invite all workspace members to a subspace.
New: Screen sharing in video chat increased to 30 FPS.
Added various keyboard shortcut enhancements.
Added tooltip for URL hyperlinks in editor.
Updated custom templates workflow.
Updated add-ons and more menu.
Improved performance and bug fixes.
Thanks again for supporting Taskade, and as always, don't hesitate to reach out or visit our help center if you need help. We're here for you! 😊

— Team Taskade 🐑