Hi Taskaders,
Experience the magic of Taskade AI right in your pocket! Our latest update enhances the mobile app experience and expands the power of Taskade AI on the web and desktop app with multi-task selection. Dive in and enjoy!
Taskade AI on iOS & Android
Introducing an evolution in mobile productivity! Generate tasks, brainstorm ideas, and chat with AI assistant. Enhance your workflows, anywhere. 🚀 Learn more.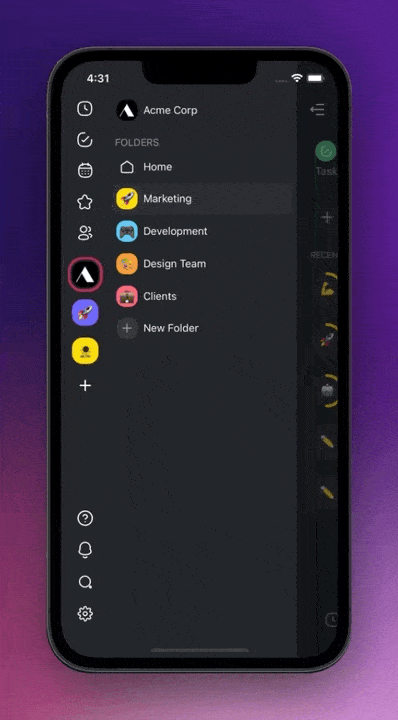 Generate Action Items in Bulk with AI
Transform your ideas into action instantly. Convert any notes into a list of actionable tasks. Select your items and let Taskade AI do the rest. Learn more.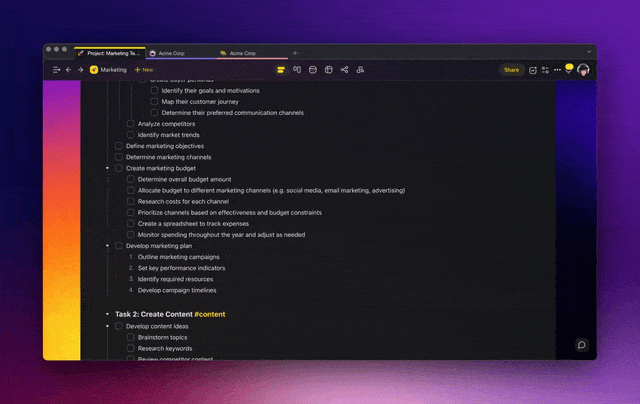 Prioritize Multiple Tasks with AI
Select multiple tasks and let Taskade AI prioritize and rearrange them for peak productivity. Streamline your tasks and focus on what matters. Learn more.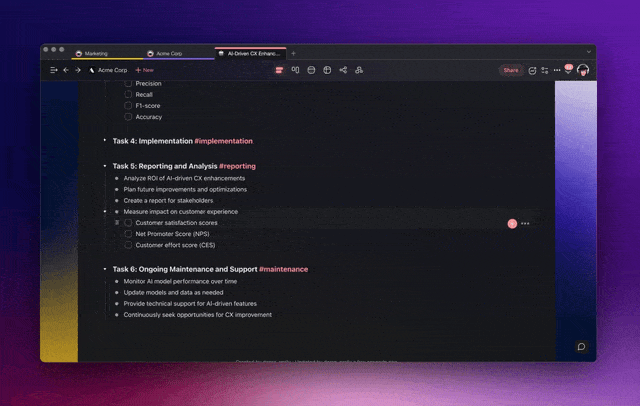 Summarize Large Documents with AI
Convert bulky documents into organized summaries with Taskade AI. You can effortlessly upload .PDF, .DOCX, and .TXT files. Our GPT-4 powered AI importer will then transform them into new projects. Learn more.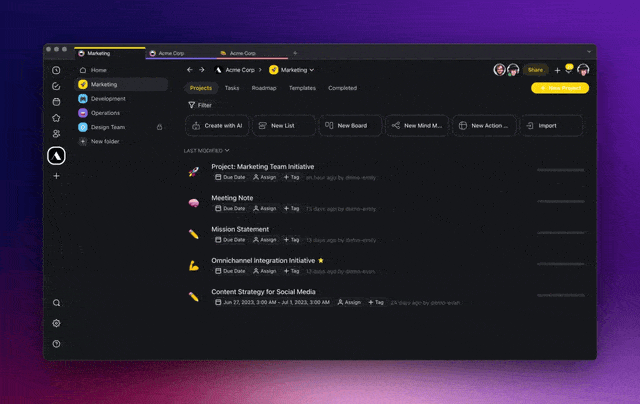 Move Folders Between Workspaces
We understand the importance of workspace management. That's why we have made it simpler to move private and team folders between workspaces. Manage your folders and data across workspaces with ease! Learn more.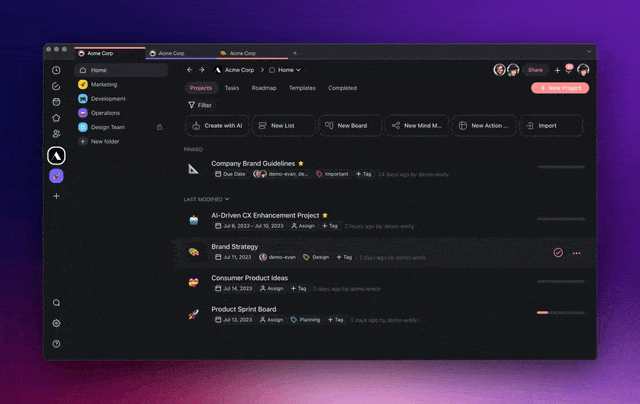 Mark Notifications as Read for Workspaces
Overwhelmed with notifications? Keep your workspaces tidy and organized – simply mark all notifications as read. It's efficiency at its best! Learn more.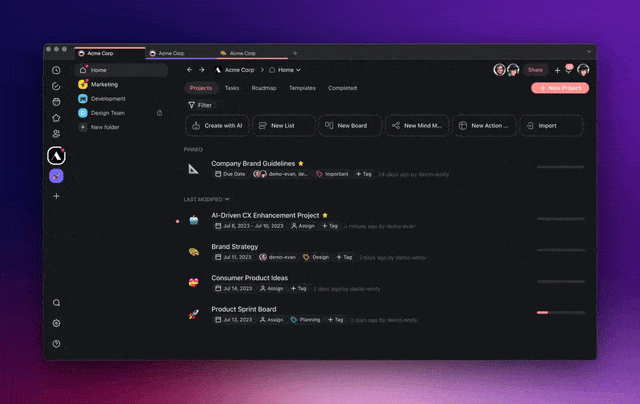 Mobile App Updates / Changelog
Redesigned Taskade AI toolbar with new look and improved functionalities
Expanded Taskade AI menu for a more intuitive user experience
Added 'Copy Task Link' feature to the toolbar for quick sharing
Enhanced the project editor's performance for iOS and Android
@Backlinks support added for project linking and connection
Updated the design of #hashtag and @mention menus
Improved the due date picker experience
Introduced custom recurrence for due dates
Added a feedback page for better user communication
Refined the look of the comments and added more shortcuts
Improved the highlight feature in the editor for better user interaction
Adjusted the due date feature to prevent confusion about parsed weekdays
Fixed various issues with custom workspace templates and widgets
Solved crash issue associated with date attachment and more
Various bug fixes and performance improvements
Other Improvements
Taskade AI just got a little better at managing large amounts of text. So, your summarization tasks will be more accurate
Multi-tasking has never been easier! Taskade AI now includes multiple commands when you've selected multiple items for faster workflows
We've fine-tuned our task management system to make your typing and task handling more efficient
Our multi-select AI Assistant now has new 'brainstorm' and 'rewrite' options
We've resolved several issues that were affecting the user experience
Various bug fixes and performance improvements
Thank you for being part of our journey. Stay tuned for more exciting updates!
Do you have any questions? Visit our Help Center or let us know. 😊
— Team Taskade 🐑
P.S. Love Taskade? Partner with us and join our Affiliate Partnership program today.