Hi Taskaders 🎉
We've worked hard to make Taskade work better for you! Here's what's new:
⚡️ Customizable Action View
The updated Action View allows you to re-order, re-size and hide columns. This is one of many steps toward a more powerful table experience. Learn more.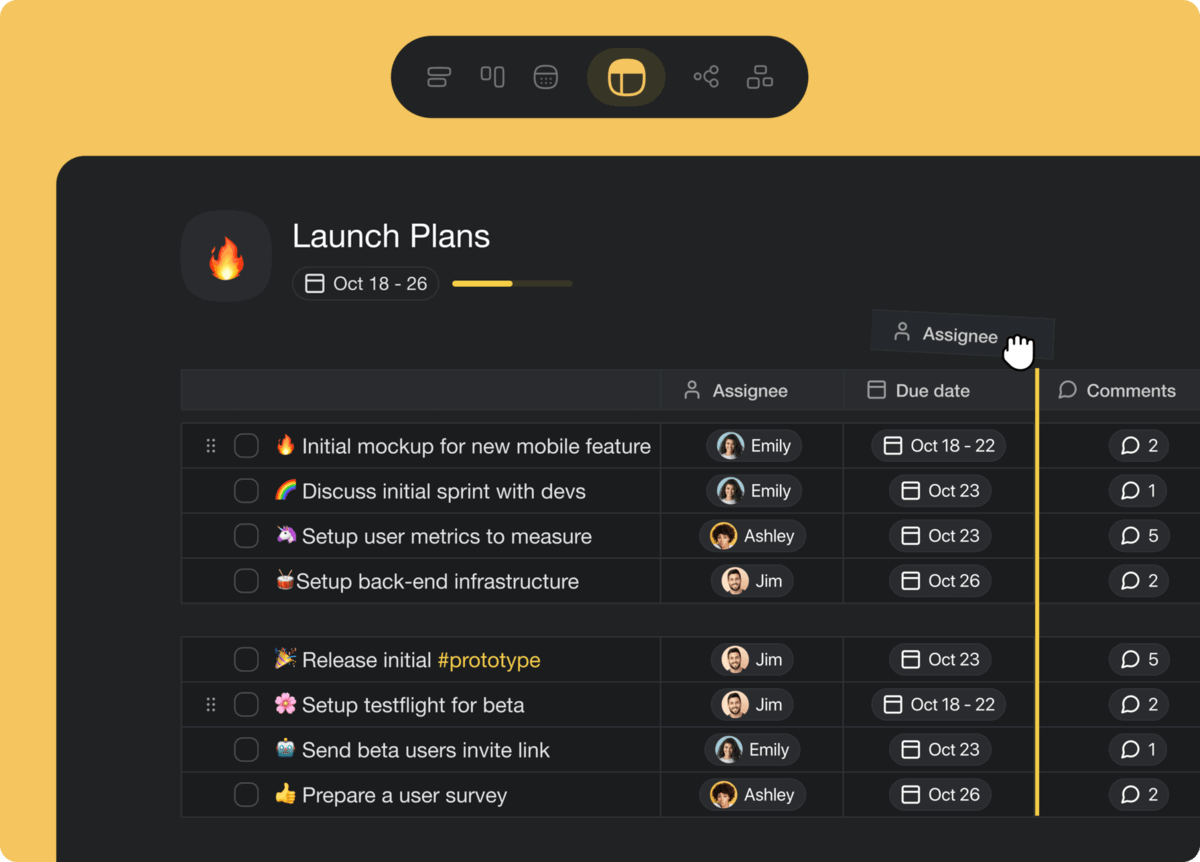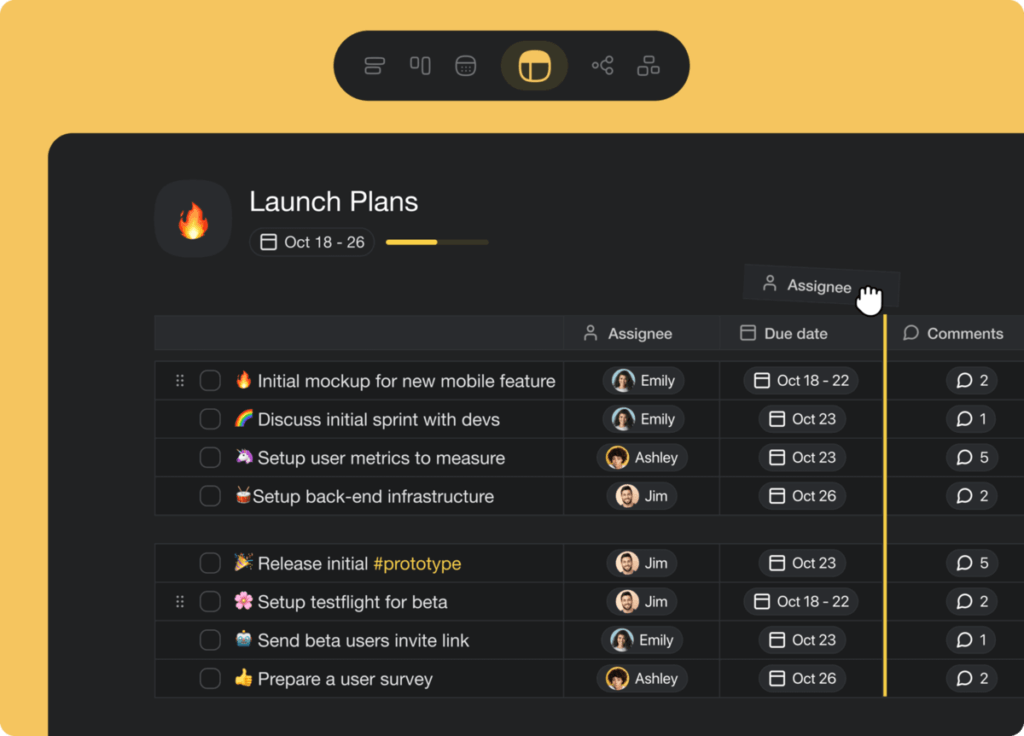 ⚡️ Timestamps for Tasks
Timestamps have been added inside the action menus to inform everyone who created, edited and completed a task. Learn more.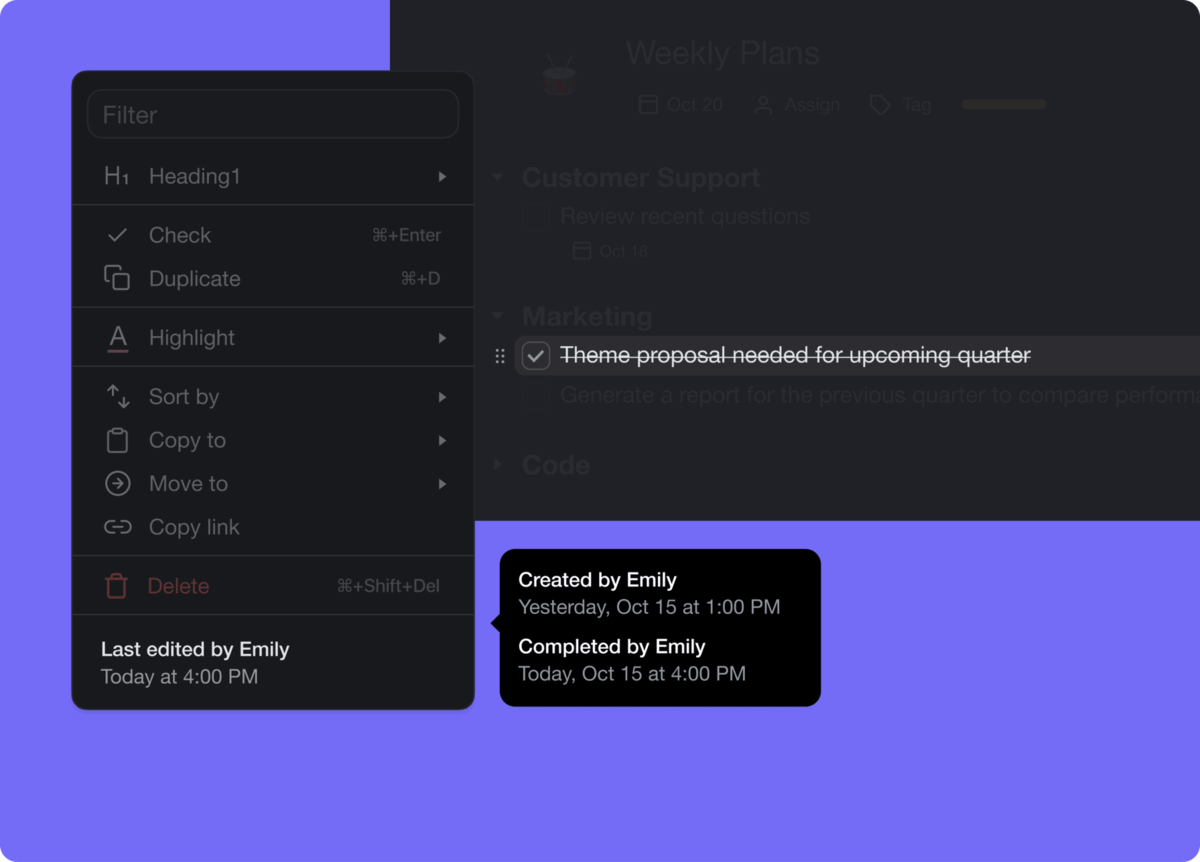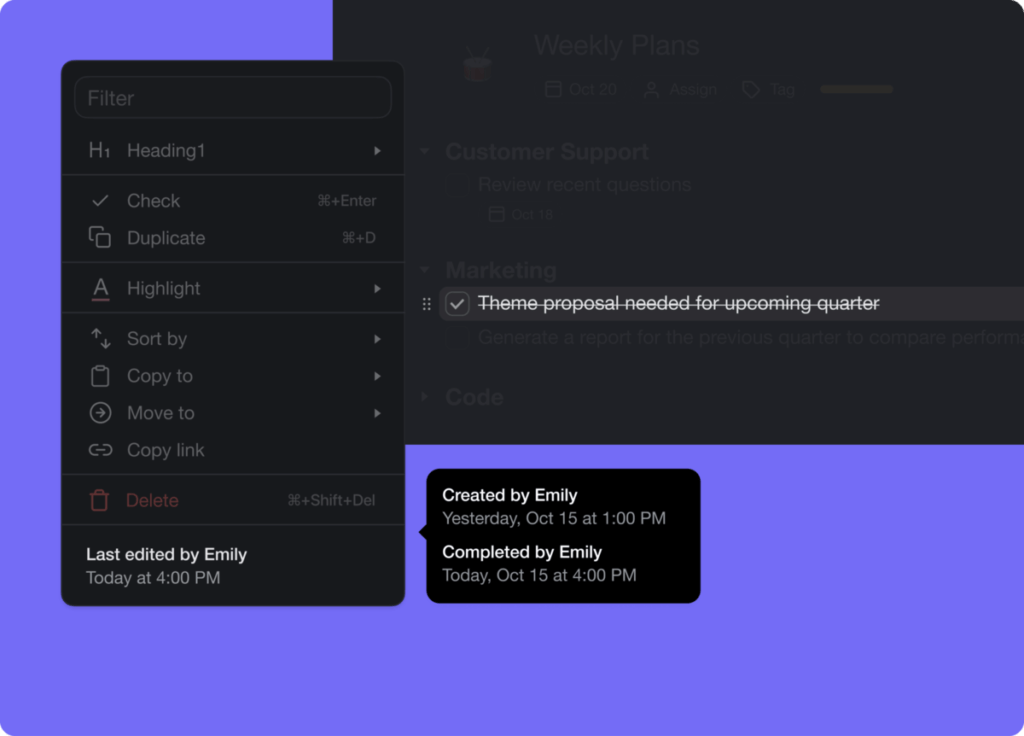 ⚡️ New Mobile Widgets
The latest Taskade mobile update introduces new widgets and additional customizations. Learn more.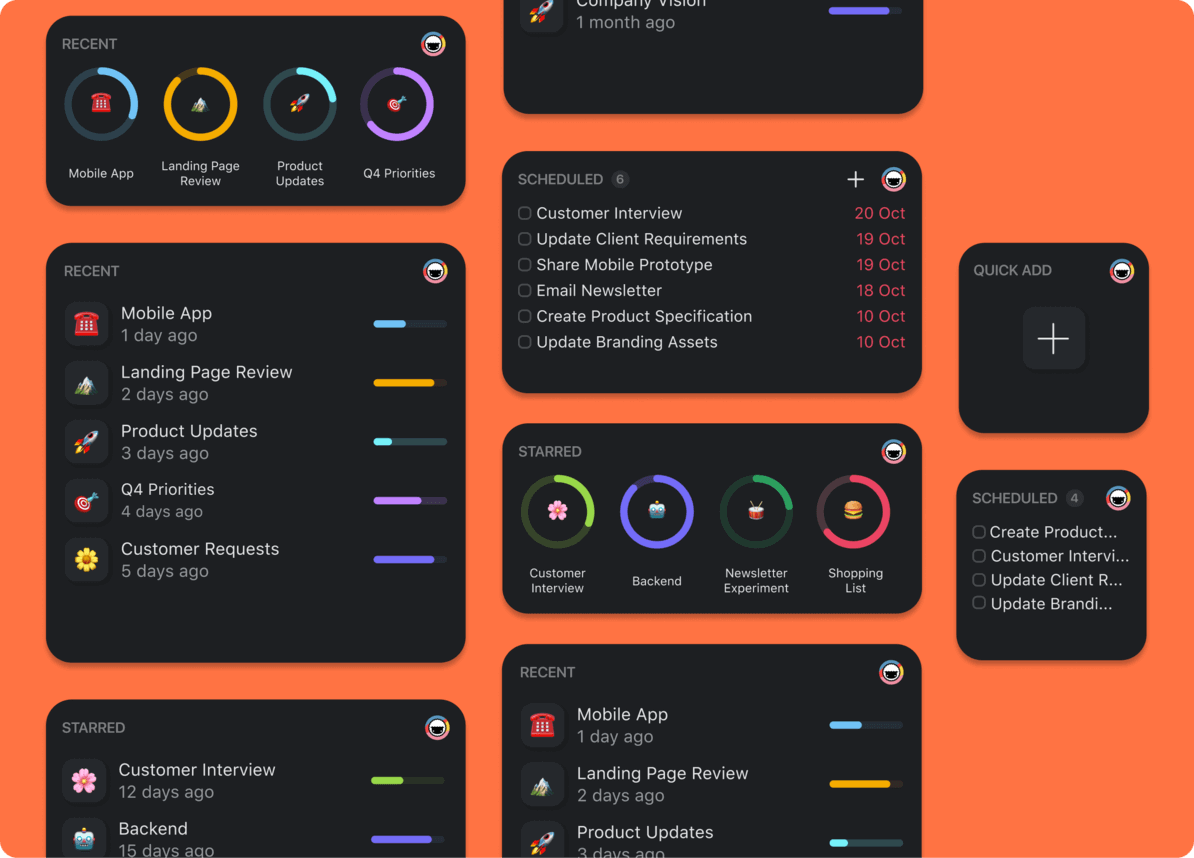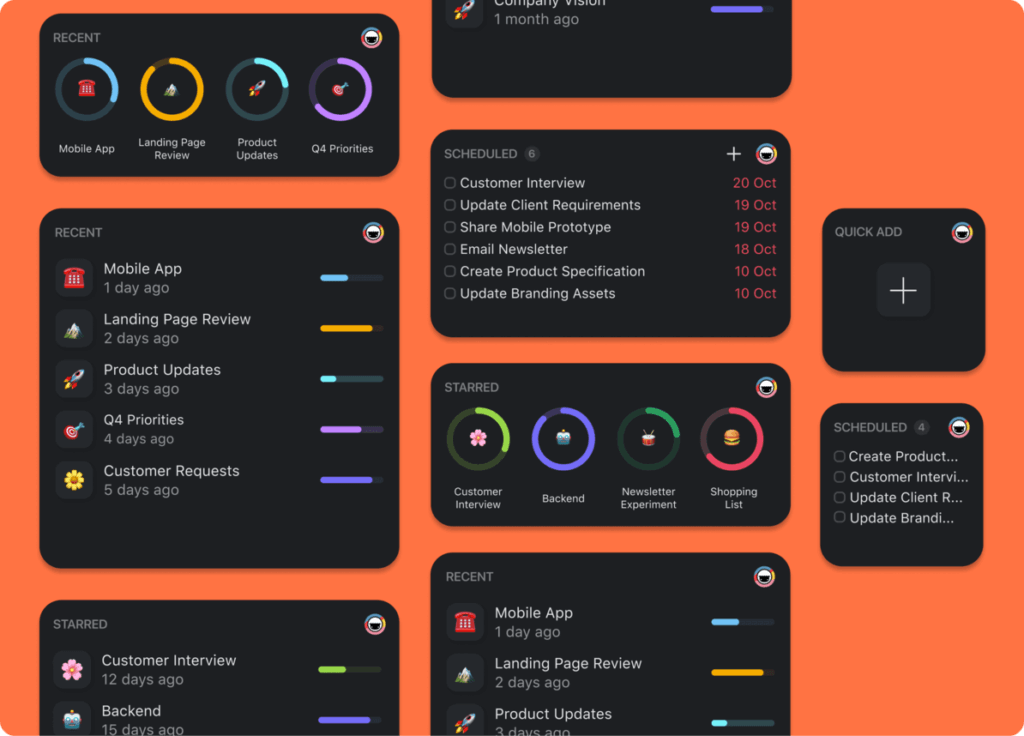 🎉 Other Improvements
New: Calendar now lets you filter tasks for me, for others, and for everyone 
New: Zapier app directory is now live. Search through thousands of available apps to pair with Taskade and see popular workflows
New: Templates gallery is now live. Browse from over 300+ templates
New: Project Timestamp added to the more menu
New: Support emoji ":" keyboard shortcut in chat and comments
Fix: Export to PDF is now print friendly
Fix: Dragging calendar items in month, week, and day view no longer reset or add start and end times
Fix: Moving a project between workspaces now preserves due dates
Fix: You can now leave projects shared with you from shared with me
Fix: Comments history has been expanded to fetch older comments
Fix: Comments missing team profile online indicator
Fix: Updated chat notification style to match mobile
Fix: Alignments for compact header and menus
Fix: Mobile widget syncing and stability
Fix: Mobile share extension support 
Various performance improvements and bug fixes
Thanks again for supporting Taskade, and as always, don't hesitate to reach out or visit our Help Center if you need help. We're here for you! 😊
— Team Taskade 🐑
P.S. Want to help us improve Taskade? You can also suggest a feature. Follow us and join the discussion on Twitter and Reddit.