You can now transform your task lists into multiple views and work the way you want. Taskade is one interface to organize and get things done.
Toggle the list options at the top right corner to give it a try! 🙂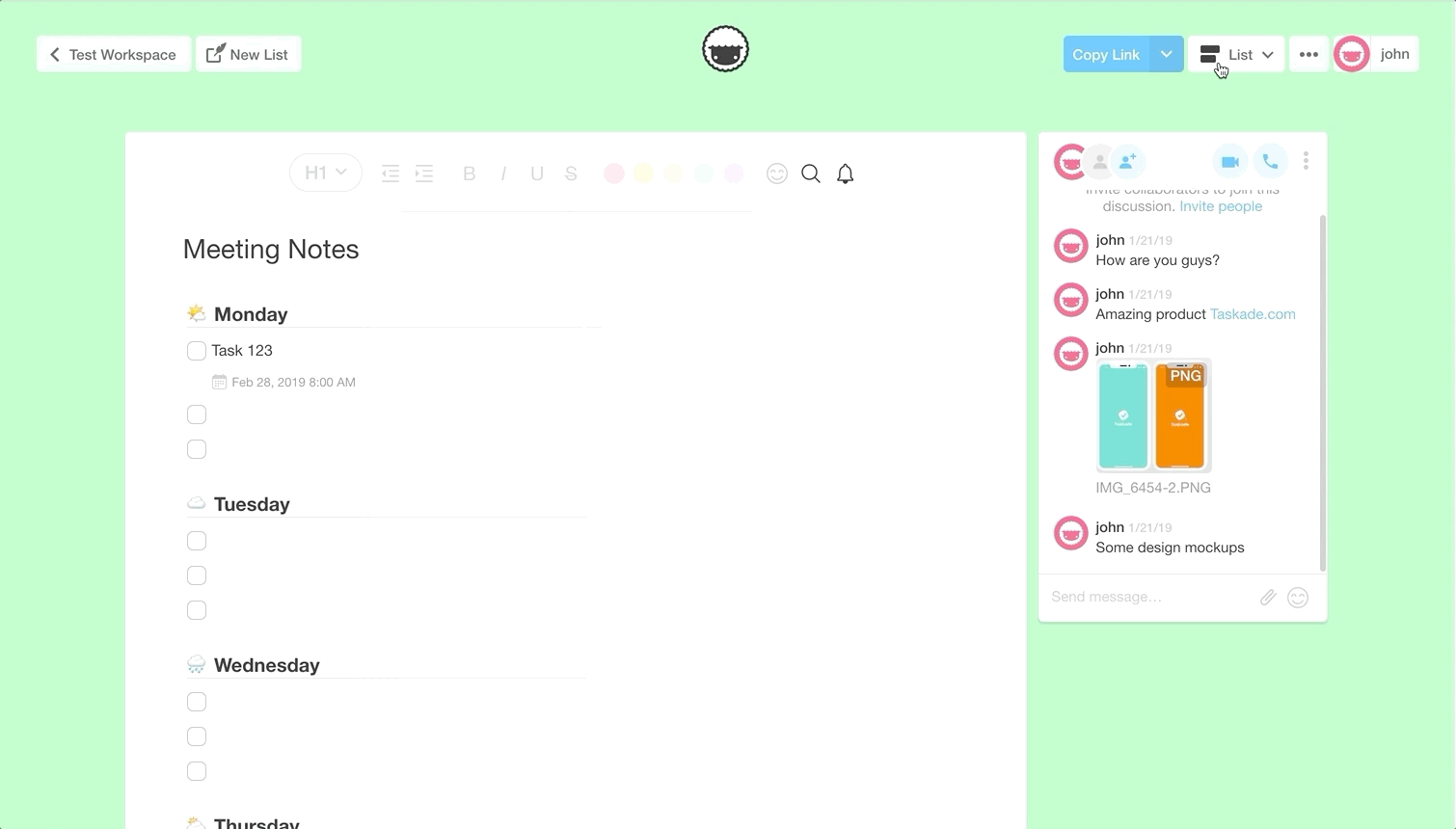 List View (Default)
This is the default view for all new lists created on Taskade. Make a new list here: taskade.com/new
Board View
This view lets you work horizontally like a kanban board. Visualize your workflow and tasks in this full width view.
Action View
Work in table view and stay organized with your task due dates, and more.
Tree Flow (Beta) Now Mindmap
This view is in beta, and can be accessed under the three dots more menu.