Hi Taskaders 🎉
We've worked hard to make Taskade work better for you! Here's what's new:
⚡️ Project Background
Full-page wallpapers are back! Select "Background" in the project settings menu at the bottom left corner and customize your project. Learn more.
⚡️ Project Sidebar
Open the Sidebar navigation to quickly jump between projects and spaces.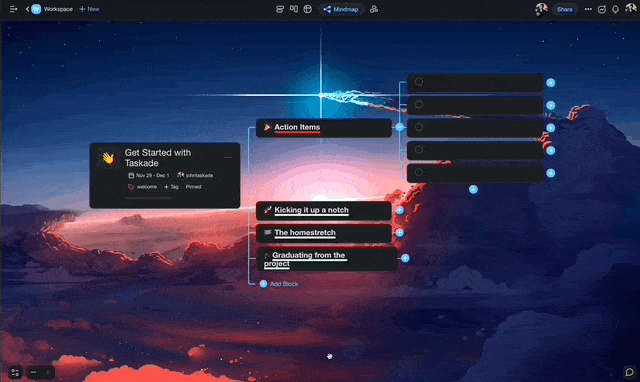 ⚡️ Insert Emoji
Type ":" to search and insert emojis quickly into a task. Try it out! Learn more.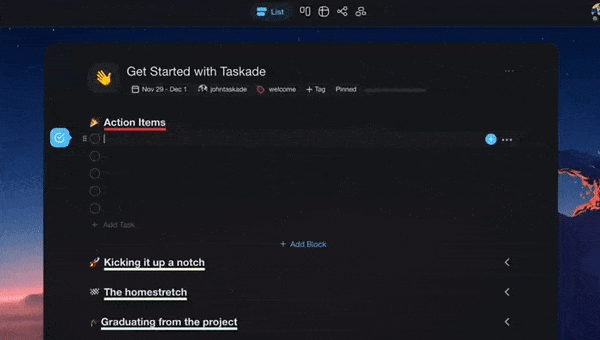 🎉 Other Improvements
Support for markdown list formatting in chat and comments.
Option to change project name when copying projects.
Improved Due Date formatting in email notifications.
Bug fixes and performance improvements.
Thanks again for supporting Taskade, and as always, don't hesitate to reach out or visit our help center if you need help. We're here for you! 😊

— Team Taskade 🐑

P.S. Want to help us improve Taskade? You can also suggest a feature.