Hi Taskaders 👋
We have many exciting improvements for Taskade this week!
⚡️ Drag to Reorder Multiple Tasks
You can now select and drag multiple tasks at once to move them around.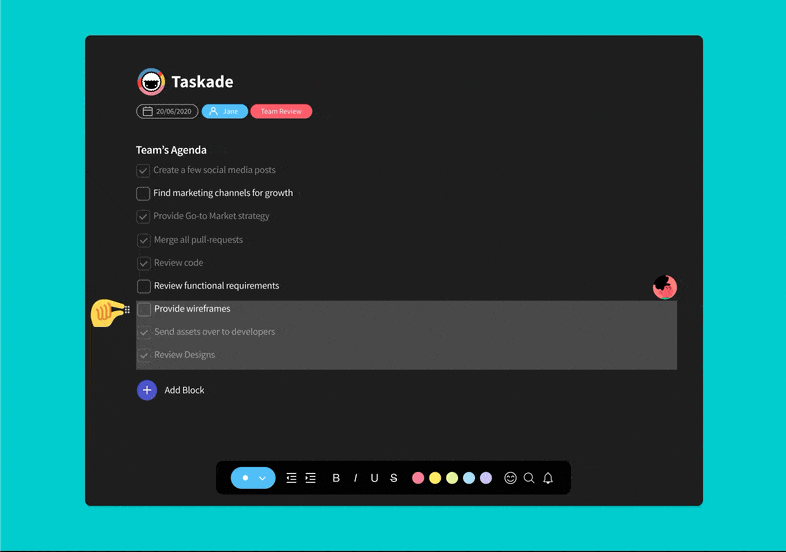 ⚡️ Tab to Indent Multiple Tasks
Organize faster with TAB to indent or SHIFT + TAB to outdent multiple tasks.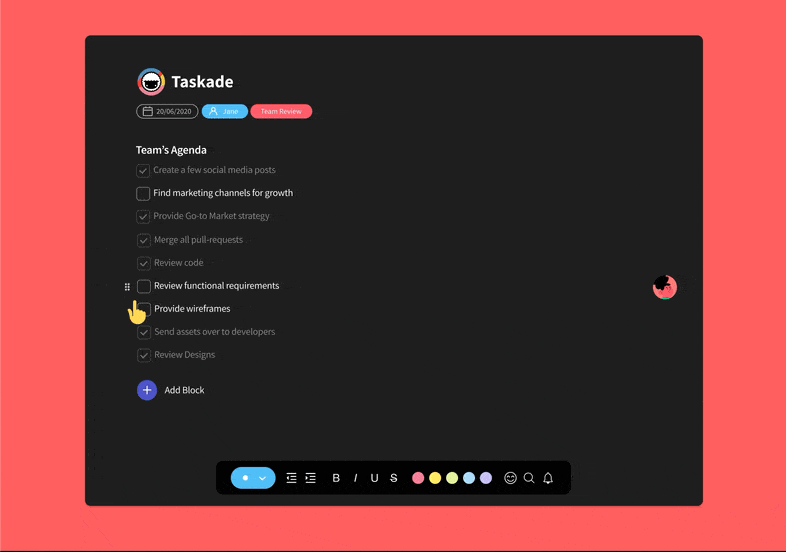 ⚡️ New Workspace Filtering
It's now faster and simpler to filter assignees and tags in your workspace.
Thanks again for supporting Taskade, and as always, don't hesitate to reach out if you need help. We're here for you! 😊
— Team Taskade 🐑