The Best Free Toggl Plan Alternative
Chat, Organize, Get Things Done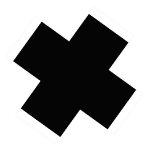 Taskade is the best Toggl Plan alternative for Team Management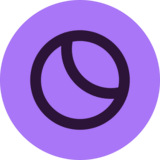 The Visual Playground
Develop Gantt chart orientated templates
Develop customizable templates
Own Your Workspace
Customizability is restricted to boards and Gantt charts
Fully customizable workspace and progress tracking
Consistency Is Simplicity
Data is incompatible with certain views offered
Adaptable data visualization
Let's Talk
Comment syncing, chat support, live video call support
The Right Tool For The Right Job
A project management tool focusing on progress tracking
Remote first design tailored for virtual collaboration
Get Back On Track
Completion history tracking through tags
Completion history tracking
The Big Picture
Overall view of projects, allows tracking of individual tasks
Bird's eye view of workspaces, able to monitor progress on a project level
Keeping It Clean
Tasks are segmented into blocks on a Gantt chart
Tasks can be folded and colour-coded
Passing On Your Legacy
Complex and difficult to maintain
Getting Up To Speed
Large focus on Gantt charts make it unintuitive to new users
Intuitive UI, quick onboarding process
Quick On Your Feet
Performance is sluggish, long load times
Lightweight, Short load times
What Is Toggl Plan?
Toggl Plan is a simple work planning and management solution for small teams. The tool helps users plan, track, and deliver projects. Toggl Plan's intuitive interface allows team leaders to visualize and balance the workloads of team members.
Toggl Plan traces its beginnings to Teamweek, which merged with time tracking software Toggl in September 2020. 
Today, Toggl Plan is used by over 4,000 project teams across the globe. Some alternatives to Toggl Plan include Trello, Asana, Basecamp, and Monday.
Features of Toggl Plan
Toggl Plan is a project management tool that helps you plan projects and stay on track without overworking your team. Available on web browsers and as iOS and Android mobile apps, Toggl Plan is best used for task management, project management, and resource planning.
Here are some of the key features of Toggl Plan:
Drag-and-drop work timelines make it easy to build visual roadmaps and project schedules. 
Flexible tasks enable you to add details, comments, and attachments.
Email and in-app notifications help you stay on top of your tasks.
Weekly, monthly, quarterly, and even annual zoom levels offer a broader view of your team's plans and capacity.
Working with clients is made simpler with invitations to guest users or to read-only views of project timelines.
Even though Toggl Plan provides basic task and project management features, it lacks advanced features.
What Are Some Limitations of Toggl Plan?
While Toggl Plan is a helpful tool, there are some limitations that users should be aware of:
Largely focused on Gantt charts
No built-in chat and video calls
Challenges in setting recurring tasks
Lack of synergy between Toggl Plan and Toggl Track
Although Toggl Plan's interface is highly visual, it's orientation towards Gantt charts over other views makes the project management software more ideal for progress tracking.
How Much Does Toggl Plan Cost?
Toggl Plan offers its software to teams that need simple work management along with visual project and resource planning. 
Here is a summary of Toggl Plan's pricing options:
The Team plan offers essential features for $9 per user per month.
The Business plan offers more robust features such as guest users, data exports, and priority customer support for $15 per user per month.
Toggl Plan also provides discounted pricing to non-profit organizations and educational institutions.
What Is Taskade?
Taskade is an online productivity and collaboration tool that was founded by John Xie, Dionis Loire, and Stan Chang in 2017. The Y Combinator-backed startup aims to help remote teams and individuals get work done faster and smarter.
Taskade is where remote teams get work done. With Taskade, you can organize projects and tasks, change between multiple project views, automate repetitive workflows, collaborate via built-in video chat with your team, and more, via an all-in-one unified workspace. 
Get a headstart on your projects and find a suitable structure for your notes via Taskade's versatile collection of templates. Simply choose from a wide variety of templates and add them to your projects to get started instantly!
Taskade is a supercharged productivity app that both individuals and teams can use to collaborate on projects in real-time.
Taskade is the best free Toggl Plan alternative. Get started instantly for free today.
Key Features of Taskade
Project Views. Visualize your projects in several different ways. Cycle between the List, Mind Map, Org Chart, and Board views to work the way you want. 

List View. This is the default view on Taskade. Create new lists here.
Board View. This view lets you work horizontally like a Kanban board. Visualize your workflow and tasks in this full-width view.
Mind Map View. This view lets you work in a horizontal tree-structured manner and map out what you have in mind.
Action View. Work in table view and stay organized with your task due dates, and more.
Org Chart View. Break down larger tasks into smaller ones to help you get things done.
Export and Print. You can export your projects as plain text or markdown files. Attach them to emails, presentations, or for print.
Cloud File Upload. Share files directly from Google Drive, Dropbox, Instagram, and Box in your projects with our integrations.
Breakdown Larger Tasks. Organize your thoughts with Taskade's unlimited hierarchy to break down large projects into tasks.
Quick Search. Use CMD / CTRL + K to jump between any projects within Taskade web and apps.
For an exhaustive list of Taskade's features, click here.
Taskade Pros
Free-forever plan is loaded with features
Real-time collaboration within the same project 
Free built-in video call and chat function in each project
Customizable templates to give you a headstart
Work and chat in the same window, in the same app
Frequent updates based on user/your feedback and suggestions
Tabbed workflow for working with multiple Projects
Taskade Cons
Taskade Pricing
Taskade Free Plan
Unlimited Tasks & Projects
Unlimited Members & Guests
Unlimited Folders & Teams
Templates, Calendar, Repeat Tasks
Real-time Collaboration
Built-in Free Chat and Video Call
Taskade Unlimited Plan - Starts from $5/month
Everything in Free, plus:
Version History
Advanced Permission
Cloud Upload Integration
2-Way Calendar Integration
Click here for more information.
Is Taskade Right for You?
Taskade can be used by individuals and teams working from anywhere. Use Taskade individually or collaborate with your team for weekly agendas, team meetings, note-taking, project management, product roadmaps, and more. 
Make use of customizable board views to visualize your projects into digestible smaller tasks. Multiple board views are available even on Taskade's free plan, allowing you to get more work done the smarter way. 
Collaborate with your team in real-time with free and unlimited chat and video conferencing available on every project. Automatic syncing ensures that your data is always up to date across devices.
Our customizable templates are available even with our free plan. Find the perfect template to help you get started with your project, and customize it to fit your needs!
Taskade is the simplest way to create task lists, checklists, and workflows. Manage projects and get more work done the simple way with Taskade.
Taskade is the best free Toggl Plan alternative. Try Taskade for free today.
Supercharge your workflow with
Taskade AI.
Automate 700+ tasks across marketing, sales, support, HR, startups, and agencies. Generate streamlined workflows, spark creative ideas, automate tasks, and chat with AI in every project. Embrace the future of productivity with Taskade, the AI-powered workspace for modern teams.