The Best Free
Mem Alternative
Looking for an alternative to Mem? Meet Taskade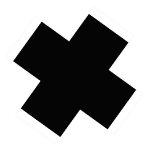 Taskade is the best free alternative to Mem.


The Visual Playground
Develop database orientated templates
Develop customizable templates
Own Your Workspace
Customizability is restricted to tables and databases
Fully customizable workspace and progress tracking
Consistency Is Simplicity
Data is incompatible with certain views offered
Adaptable data visualization
Let's Talk
Comment syncing, no live video call support
Comment syncing, chat support, live video call support
The Right Tool For The Right Job
Spreadsheet-database hybrid
Remote first design tailored for virtual collaboration
Get Back On Track
Snapshot history tracking
Completion history tracking
The Big Picture
Overview only available through paywall feature
Bird's eye view of workspaces, able to monitor progress on a project level
Keeping It Clean
Tasks are segmented into records
Tasks can be folded and colour-coded
Passing On Your Legacy
Extensive documentation required
Getting Up To Speed
Overdependence on tables, onboarding through tooltips
Intuitive UI, quick onboarding process
Quick On Your Feet
Bad Performance and unreliable load times
Lightweight, Short load times
Learn more about Mem.ai vs Taskade.
Supercharge your workflow with
Taskade AI.
Automate 700+ tasks across marketing, sales, support, HR, startups, and agencies. Generate streamlined workflows, spark creative ideas, automate tasks, and chat with AI in every project. Embrace the future of productivity with Taskade, the AI-powered workspace for modern teams.