The Best Free
Jasper Alternative
Taskade excels with its AI assistant, providing a comprehensive productivity suite. This sets it apart from Jasper, making it the preferred choice for maximizing team efficiency and productivity as it offers an all-in-one solution.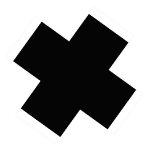 The Visual Playground
Availability of writing templates
Over 500 templates with the ability to generate more with AI Generator
Own Your Workspace
No project management functions
Fully customizable workspace and progress tracking
Consistency Is Simplicity
Non-adaptable data visualization
Adaptable data visualization
Let's Talk
No communication features
Comment syncing, chat support, live video call support
Going Live
No communication features
The Right Tool For The Right Job
Remote first design with AI capabilities tailored for virtual collaboration
Get Back On Track
Document history available
Completion history tracking
The Big Picture
Bird's eye view of workspaces, able to monitor progress on a project level
Keeping It Clean
No task management features
Tasks can be folded and colour-coded
Passing On Your Legacy
No task management features
AI Writer
Ability to generate AI-powered responses
AI-powered writing, chatbot, and commands on all projects
Getting Up To Speed
Intuitive UI, quick onboarding process
Quick On Your Feet
Slow load and response times during busy periods
Lightweight, Short load times
What is Jasper?
Rytr is an AI writing tool that generates content using given prompts. It employs natural language processing and machine learning to create text for blogs, social media, and marketing. Users provide topics or briefs, and Rytr produces relevant text, helping writers save time.
Jasper Vs Taskade
Jasper and Taskade are two distinct platforms catering to different aspects of productivity. Jasper is an AI-powered virtual assistant platform, while Taskade is a comprehensive task management and collaboration tool. While both offer unique features, Taskade stands out as a more favorable choice due to its versatile capabilities.
Jasper harnesses the power of artificial intelligence to automate various tasks and workflows. It excels in providing virtual assistants for businesses, assisting with scheduling, customer support, and report generation. Jasper's AI capabilities streamline processes and reduce manual work, enhancing efficiency.
On the other hand, Taskade offers a robust task management and collaboration solution. It goes beyond basic project management by incorporating an AI assistant that provides intelligent task suggestions, real-time syncing, and seamless collaboration. Taskade empowers users to stay organized effortlessly, enhance productivity, and improve team efficiency.
While Jasper focuses primarily on automating tasks, Taskade offers a more comprehensive suite of features. It enables users to create and manage tasks, assign responsibilities, set deadlines, and collaborate with team members. Taskade's intuitive interface and smart organization tools facilitate effective project management.
Moreover, Taskade stands out for its unique feature of providing customized suggestions and intelligent task prioritization through its AI assistant. Embedded within each project, Taskade AI grants you the ability to utilize AI-driven chat, workflow generators, smart task lists, mind maps, and other valuable resources. Powered by the OpenAI GPT-4 API and ChatGPT, Taskade AI empowers you and your team to collaborate more efficiently and achieve greater productivity.
In conclusion, while Jasper excels in providing AI-powered virtual assistants for specific business needs, Taskade's comprehensive task management features, including its AI assistant, make it a more favorable choice. Taskade empowers users with advanced productivity tools, seamless collaboration, and intelligent organization, enhancing efficiency and facilitating successful project execution.
Taskade is the best free Jasper alternative. Try Taskade for free today.
Supercharge your workflow with
Taskade AI.
Automate 700+ tasks across marketing, sales, support, HR, startups, and agencies. Generate streamlined workflows, spark creative ideas, automate tasks, and chat with AI in every project. Embrace the future of productivity with Taskade, the AI-powered workspace for modern teams.