The Best Free
Evernote Alternative
Taskade stands out as a superior productivity tool compared to Evernote, offering an array of features designed to streamline tasks. With Taskade, users can effortlessly create and organize tasks, collaborate in real-time, and leverage AI-powered productivity tools for enhanced efficiency and workflow optimization.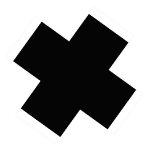 The Visual Playground
Develop document-based templates
Develop customizable templates
Own Your Workspace
Customizability is restricted to tables document formats
Fully customizable workspace and progress tracking
Consistency Is Simplicity
Data is fixed to one view
Adaptable data visualization
Let's Talk
Comment syncing, chat support, live video call support
The Right Tool For The Right Job
A note-taking software with some communication features
Remote first design tailored for virtual collaboration
Get Back On Track
No completion history tracking
Completion history tracking
The Big Picture
No overall view of projects, allows tracking of individual tasks
Bird's eye view of workspaces, able to monitor progress on a project level
Keeping It Clean
Tasks are segmented into notes
Tasks can be folded and colour-coded
Passing On Your Legacy
Haphazard and difficult to maintain
Getting Up To Speed
Intuitive UI, quick onboarding process
Quick On Your Feet
Poor performance, long load times
Lightweight, Short load times
What Is Evernote?
Evernote is a digital note-taking application. It was founded by Russian engineer Stepan Pachikov, who was fascinated by the way that humans store information. He created Evernote to help people organize their thoughts and store more information.
Pachikov started working on an Evernote prototype in 2002. He worked on it for 6 years before feeling confident enough to beta launch the product to a limited audience. After its launch, Evernote grew exponentially and had more than 10 million users by the end of 2011.
Coincidentally, Evernote also became profitable in 2011, with a reported sales figure of around $16 million for that year.
Evernote pioneered digital note-taking and remains one of the most popular note-taking apps today. If you're interested in a more in-depth discussion on Evernote's history from day 1 to what it is today, check out our article on it!
A similar product to Evernote would be Google Keep, which is completely free to use.
Features of Evernote
In essence, Evernote is best described as a digital notebook with added features. Evernote's concept is simple, you create notes which are then stored inside notebooks. Evernote's interface feels similar to that of the Google Docs platform.
As a note-taking platform, Evernote allows you to organize your individual notes quite efficiently by adding tags to your notes in order to keep them organized. 
However, this can get pretty clunky especially if you're a heavy note-taker. This is where Evernote's built-in search function comes into play; allowing you to search for notes using keywords and phrases.
Evernote is also known for its Web Clipper feature. You can download an extension that allows you to clip parts or even entire web pages and paste them into Evernote. Clipped web pages can then be highlighted to emphasize key points, and will also remain stored in the app until you delete them.
You can use Evernote's templates to get you started on tasks that require more structure such as creating a story dashboard or even a monthly calendar to get yourself organized. This can be a helpful feature to help you kickstart your projects.
An interesting thing that Pachikov did with Evernote is that he implemented a feature to recognize handwritten notes. This was a page he took from a tool he created called 'Calligrapher' in his earlier days which recognized handwritten input on devices. In Evernote, handwritten notes can be captured via an in-app camera.
Additionally, you can also record audio notes and save them within Evernote, which is a handy feature especially to draft quick ideas and inspiration.
If you're big on keeping organized, you can utilize widgets to reduce clutter on your Evernote homepage. However, this will require you to upgrade your free account.
Heavy email users will also find Evernote useful as you'll be able to forward emails into Evernote to help you keep track of important actionable items.
What Is Evernote Good For?
Evernote is a good tool to use if you're into note-taking. Regardless of length, note-taking is a breeze on Evernote due to its notebook-style design. There are good formatting options available when crafting notes and the interface encourages you to have a good writing flow. 
Some digital note-taking apps struggle when it comes to long-form notes, but not Evernote. In fact, its templates make it even easier for you to structure your thoughts when writing longer notes. All this while als making it easy for you to take quick notes via its intuitive interface.
Evernote is good for you if you need a tool to help you with heavier note-taking. Its web-clipper extension is also a handy feature to have for research as it allows you to snip content from the web and paste it on Evernote. Snipped content can also be highlighted to emphasize key areas.
If you're looking for a platform to help you take meeting notes, individual notes, and even simple to-do lists, then Evernote is one of the best note-taking tools that you can use.
However, Evernote falls short when it comes to collaborative notes. Even when you purchase a Team Plan which is catered toward teams who want to collaborate on documents, you will still be unable to collaborate in real-time.
If you're looking to collaborate and share notes, we recommend looking at an alternative platform that better supports these requirements.
What Are Some Limitations of Evernote?
Although Evernote excels when it comes to taking personal notes, it falls short when it comes to collaboration. Even if you paid for a Team Plan, which unlocks all of Evernote's features, it would still be hard for you to collaborate with your team.
The main issue with this is that Evernote does not support real-time collaboration. Even with a Team Plan subscription, you will be unable to edit notes alongside your team members. Only one person can be working on a note at any given time. If two users edit the note at the same time, another copy of the note will be created. This creates a logistical nightmare.
Additionally, Evernote lacks a chat and video call function. Although this is not a requirement from a note-taking point of view, having it handy assists in collaboration and productivity as it negates the need for you to toggle between apps to get your work done. 
With Taskade, you're able to work on notes in real-time with your team. There is also a free built-in chat and video call function so that you can collaborate with your team in real-time without having to toggle between apps. 
Evernote also falls short in other areas as well.
For example, although Evernote positions itself as a productivity app, it is more of a note-taking tool that has productivity features. However, to get access to these features, you will have to pay and upgrade your plan. Productivity tools such as Taskade have multitudes of features that allow for seamless note-taking and real-time collaboration even on a free plan.
If you're a religious note-taker, you might run into some issues with Evernote. Evernote uses tags to keep your notes organized within notebooks. When you start to create more notes and tags, your tags and notes will get drowned.
However, utilizing the search function in Evernote should help you find the note that you're looking for.
Evernote Pricing
Evernote has 4 pricing tiers which include the Free Plan, Personal Plan, Professional Plan, and Team Plan. In 2016, Evernote increased the prices for all of its plans and also removed some features from its free version. Find out more about the plans below.
Evernote Free Plan
Evernote's Free Plan comes with unlimited notes and notebooks with access to templates. Even though there is an upload limit of 25MB per note and 60MB total monthly upload size, this plan should be sufficient for beginner note-takers.
You won't be able to customize your dashboard and will also be limited to syncing your account between 2 devices only. If you require sync between more devices, you will have to pay for a Personal Plan.
Evernote Personal Plan
Evernote's Personal Plan unlocks a few more features to help you in your note-taking. For starters, your monthly upload limit will be bumped up to 10GB with a maximum note size of 200MB.
You will also be able to utilize Evernote's search function to search in PDFs, and also forward your emails into Evernote to help with your productivity. 
The Personal Plan is useful if you're planning to use Evernote to organize your day-to-day activities.Evernote's Personal Plan starts from $7.99 per month
Evernote Professional Plan
Evernote's Professional Plan is for you if you're looking to utilize more of Evernote's productivity features and use it as a hub to store most of your information. You'll get access to even more features such as a monthly upload limit of 20GB and a fully customizable home page.
You will also be able to assign tasks with this plan.
Evernote's Professional Plan starts from $9.99 per month.
Evernote Team Plan
Evernote also has a Team Plan that allows you and your team to collaborate with all features made available. Think of collaborative spaces as shared notebooks between you and your team.
However, Evernote's team plan lacks proper collaboration tools to justify the steep price. Real-time collaboration isn't supported as only one person can edit a note at any given time. Having another team member editing the note at the same time as you will cause a duplicate to be formed.
There is also a lack of a built-in chat and video conferencing feature which means that you will have to use a different tool to communicate with your team.
Evernote's Team Plan starts at $14.99 per month.
What Is Taskade?
Taskade is an online productivity and collaboration tool that was founded by John Xie, Dionis Loire, and Stan Chang in 2017. The Y Combinator-backed startup aims to help remote teams and individuals get work done faster and smarter.
Taskade is where remote teams get work done. With Taskade, you can take detailed notes, automate repetitive workflows, collaborate via built-in video chat with your team, and more, via an all-in-one unified workspace. 
Get a headstart on your projects and find a suitable structure for your notes via Taskade's versatile collection of templates. Simply choose from a wide variety of templates and add them to your projects to get started instantly!
Taskade is a supercharged productivity app that both you and your team can use to collaborate on projects in real-time.
Taskade is the best free Evernote alternative. Get started instantly for free today.
Key Features of Taskade
Project Views. Visualize your projects in several different ways. Cycle between the List, Mind Map, Org Chart, and Board views to work the way you want. 

List View. This is the default view on Taskade. Create new lists here.
Board View. This view lets you work horizontally like a Kanban board. Visualize your workflow and tasks in this full-width view.
Mind Map View. This view lets you work in a horizontal tree-structured manner and map out what you have in mind.
Action View. Work in table view and stay organized with your task due dates, and more.
Org Chart View. Break down larger tasks into smaller ones to help you get things done.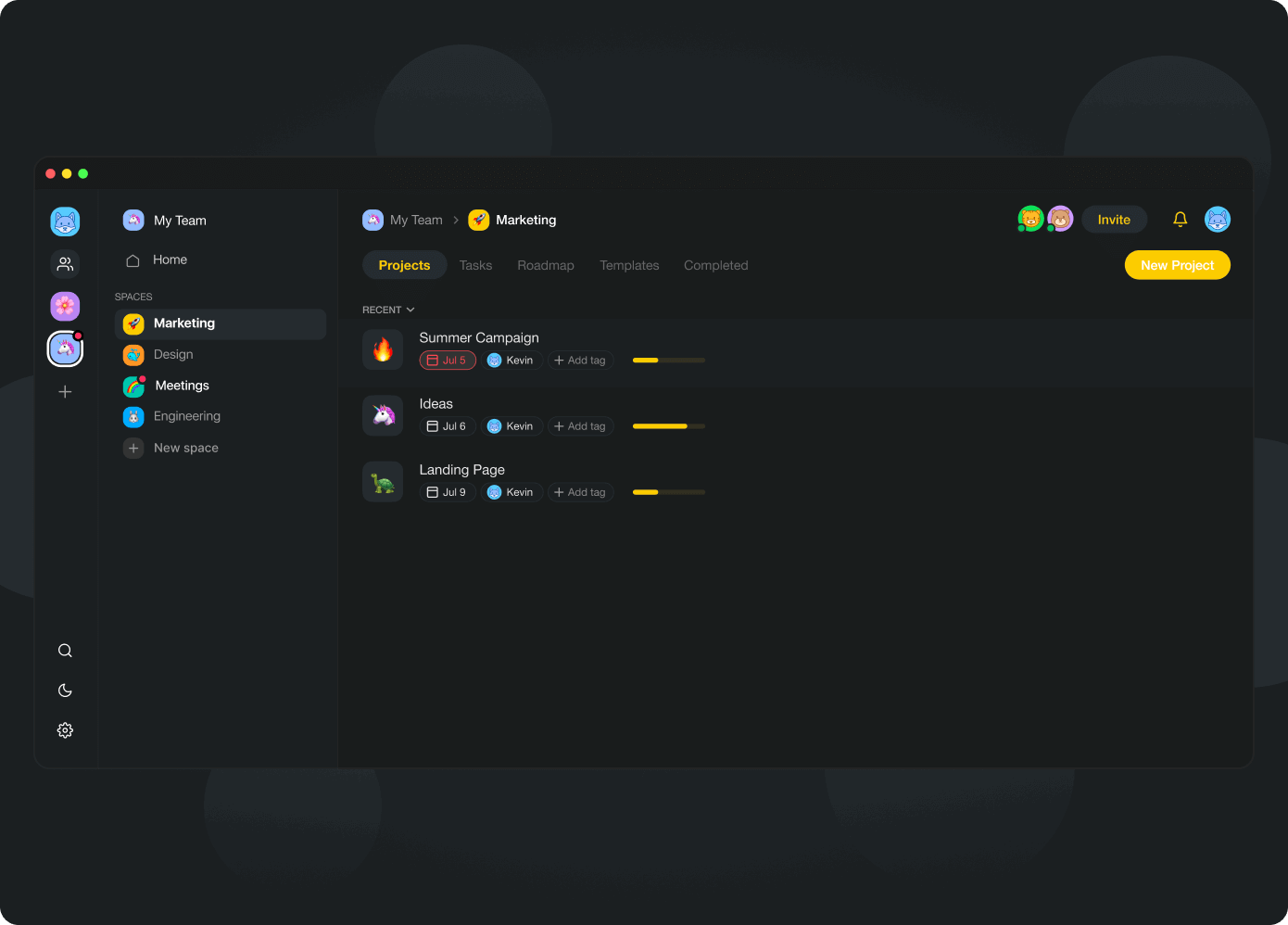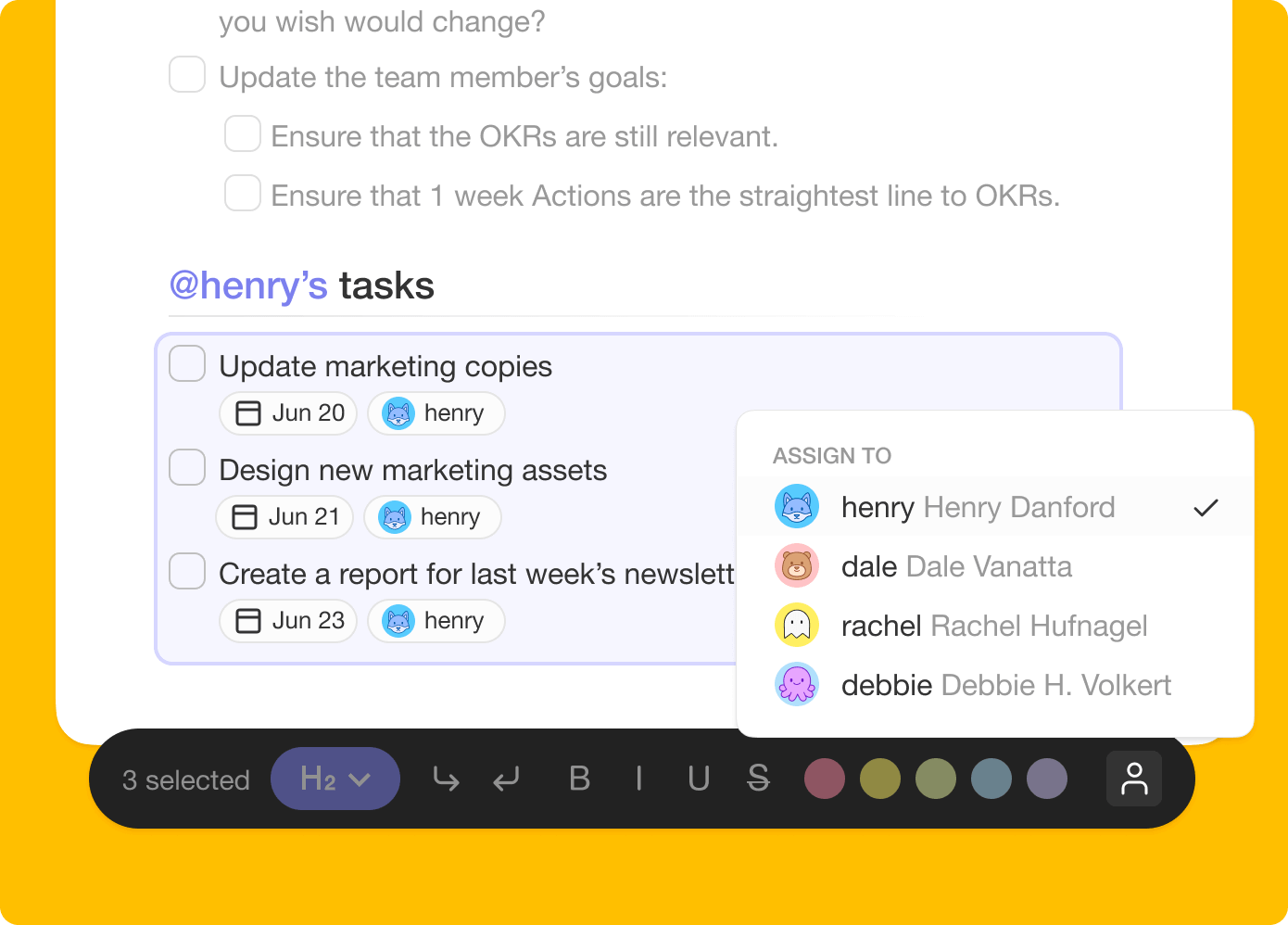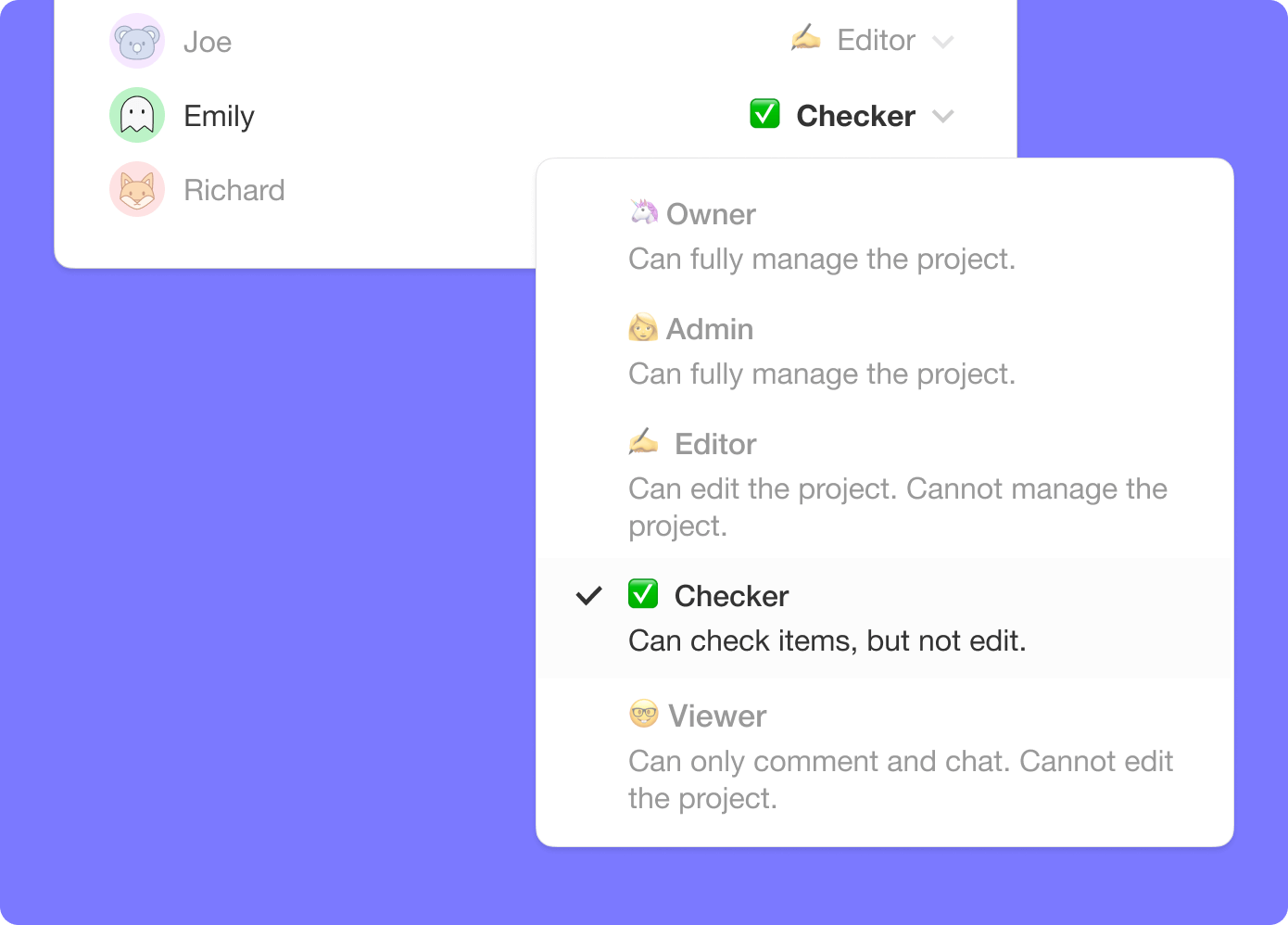 Sort Tasks. Sort sub-tasks/children elements by completed/uncompleted stats or the due date. Task sorting can be accessed from a convenient pop-up menu.
Keyboard Shortcuts. Navigate projects, create content blocks, reorder elements, and complete tasks using a set of handy keyboard shortcuts.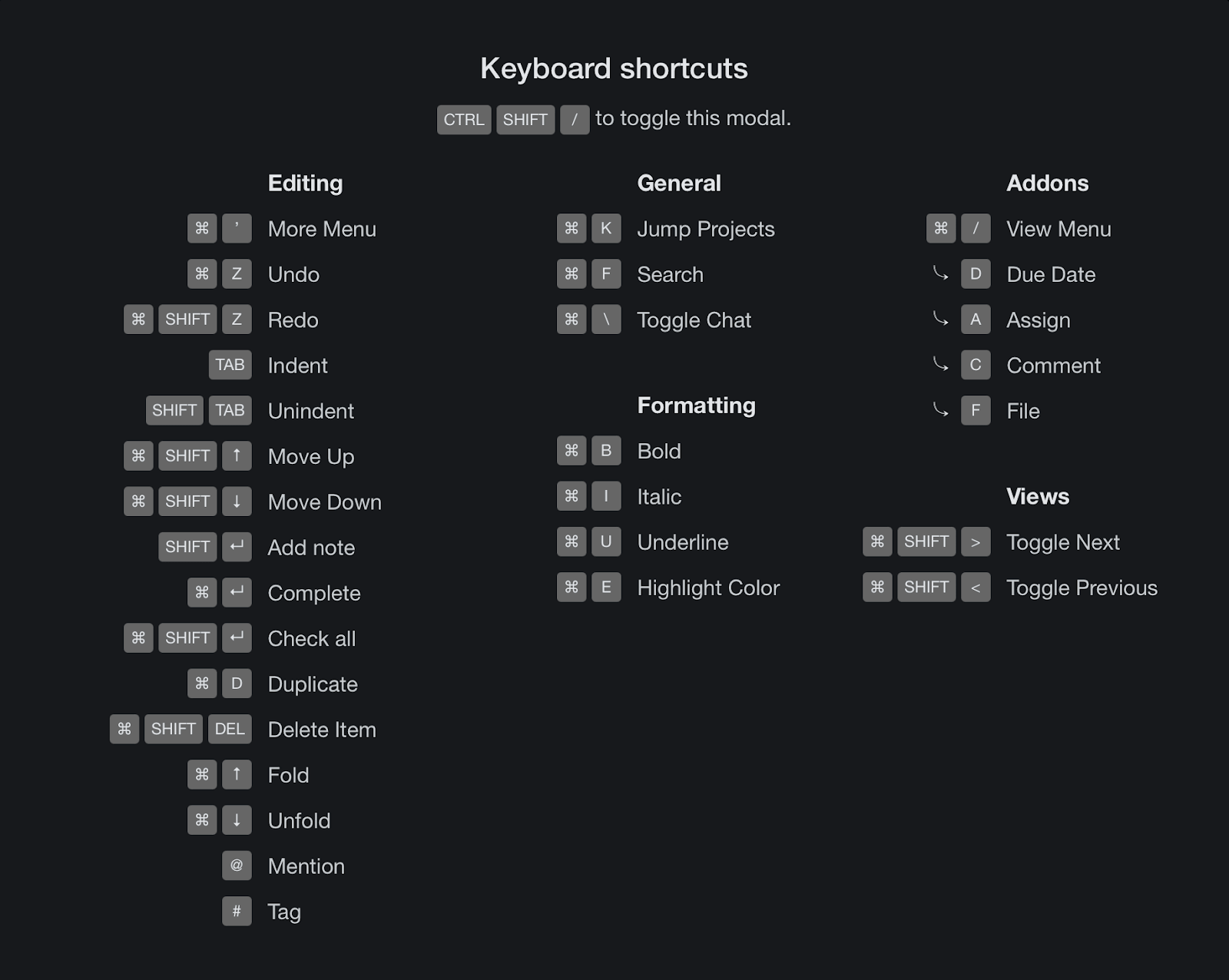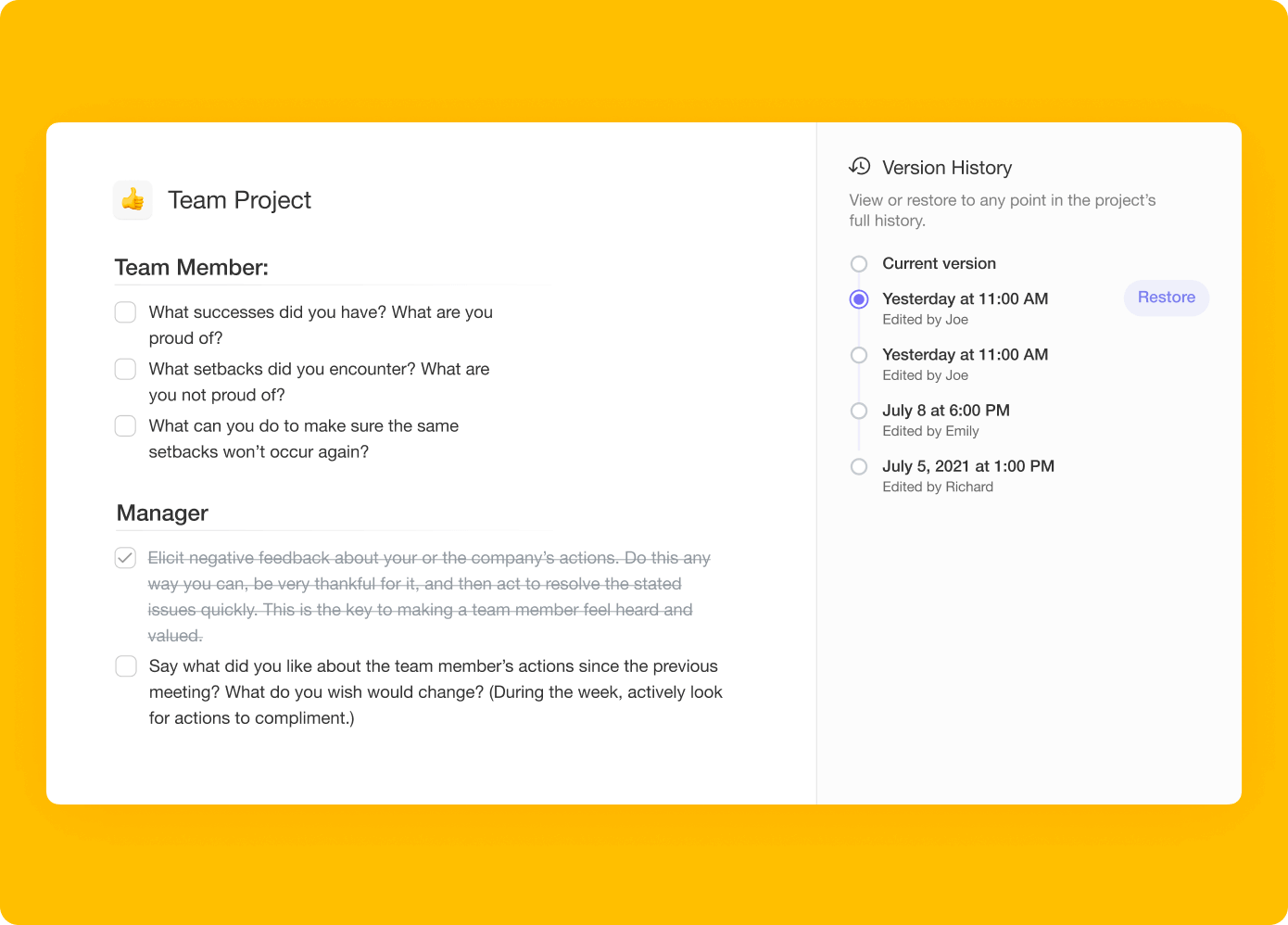 Export and Print. You can export your projects as plain text or markdown files. Attach them to emails, presentations, or for print.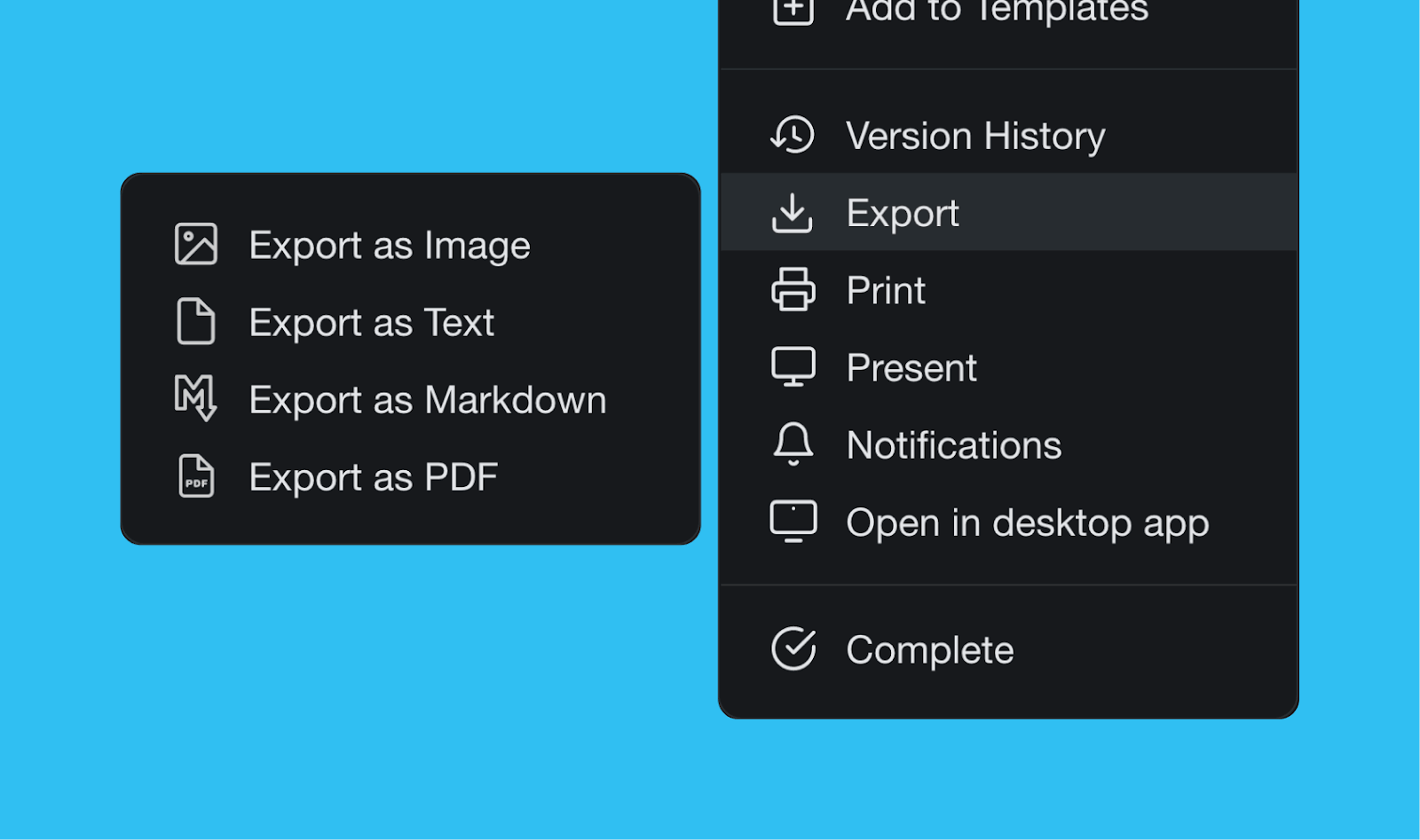 Cloud File Upload. Share files directly from Google Drive, Dropbox, Instagram, and Box in your projects with our integrations.
Breakdown Larger Tasks. Organize your thoughts with Taskade's unlimited hierarchy to break down large projects into tasks.
Quick Search. Use CMD / CTRL + K to jump between any projects within Taskade web and apps.
For an exhaustive list of Taskade's features, click here.
Taskade Pros
You can use Taskade for free by yourself or with others! Our free-forever plan is loaded with features.
Collaborate in real-time on the same project with Taskade
Free built-in video call and chat function in each project
Customizable templates to give you a headstart
Visualize each project in multiple views, from List, Board, Mind Map, Action Sheet, and Org Chart View.
Fold completed blocks and tasks to keep your project organized
Work and chat in the same window, within the same app
Frequent updates based on user/your feedback and suggestions
Taskade Cons
Taskade Pricing
Taskade Free Plan
Unlimited Tasks & Projects
Unlimited Members & Guests
Unlimited Folders & Teams
Templates, Calendar, Repeat Tasks
Real-time Collaboration
Built-in Free Chat and Video Call
Taskade Unlimited Plan - Starts from $5/month
Everything in Free, plus:
Version History
Advanced Permission
Cloud Upload Integration
2-Way Calendar Integration
Click here for more information.
Evernote Vs Taskade
Evernote and Taskade are two popular productivity tools that offer distinct features for organizing and managing tasks. While Evernote has been a long-standing player in the market, Taskade provides unique advantages that make it a favorable choice.
Evernote is renowned for its note-taking capabilities, allowing users to capture and store various types of content, including text, images, and web articles. It offers powerful search functionality, enabling users to quickly find their notes. Evernote also supports organization through notebooks, tags, and a hierarchical structure.
On the other hand, Taskade excels in task management and collaboration. It enables users to create to-do lists, set due dates, and assign tasks to individuals or teams. Taskade's real-time collaboration feature allows multiple users to work together, making it ideal for remote teams. Additionally, Taskade supports nested tasks and subtasks, providing a more granular breakdown of complex projects.
Where Taskade truly shines is its AI-powered productivity tools. Taskade's built-in AI writing assistant helps you leverage the power of AI to enhance your writing, and even generate templates of your own. This feature significantly enhances productivity and workflow optimization.
Furthermore, Taskade offers seamless integrations with popular productivity applications like Google Drive, Dropbox, and Slack. Users can easily import and export content, ensuring a smooth workflow across platforms.
While Evernote has a broader range of features, Taskade's laser focus on task management, collaboration, and AI-powered productivity sets it apart. Its intuitive interface, real-time collaboration, and intelligent suggestions make it a preferred choice for individuals and teams looking for a comprehensive task management solution.
In conclusion, while Evernote excels in note-taking and content organization, Taskade's emphasis on task management, collaboration, and AI-powered productivity provides a competitive edge. Its robust feature set, integrations, and intuitive design make it a more favorable option for users seeking a comprehensive productivity tool.
Taskade is the best free Evernote alternative. Try Taskade for free today.
Supercharge your workflow with
Taskade AI.
Automate 700+ tasks across marketing, sales, support, HR, startups, and agencies. Generate streamlined workflows, spark creative ideas, automate tasks, and chat with AI in every project. Embrace the future of productivity with Taskade, the AI-powered workspace for modern teams.