Taskade AI Agents
Discover the power of Taskade AI agents and redefine your workflows. Seamlessly integrate AI into your daily tasks and experience a new level of automation and efficiency. Start your journey with AI agents today.
Your second brain, supercharged by AI.
Five AI-powered tools in one to supercharge your team productivity. With Taskade, all your work is in sync in one unified workspace.
Automate 700+ Tasks with AI Agents
Boost productivity with our suite of AI agents. Experience the future as you accomplish tasks at 10x speed, powered by our AI chatbot, project assistant, workflow generator, and more.
Replaces Generate Dynamic Workflows with AI
Spark creativity with a task or objective. Generate dynamic to-do lists, flow charts, project sprints, SOPs, and more. Visualize your work in multiple dimensions—lists, boards, tables, calendars, mind maps, and more. Streamline with AI and bring your vision to life.
Replaces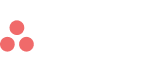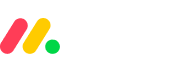 Chat with AI
Bring your projects to life with an AI assistant designed for brainstorming and task coordination. Chat with your tasks and documents, and choose a persona tailored to various roles and expertise. Taskade AI is ready to assist you right inside your projects.
Visualize Notes
Embrace a smart, structured outlining experience, mirroring your brain's natural organization. Create infinite connections and levels of hierarchy, with real-time syncing.
Turn Ideas into Actions with AI
Harness AI to generate new ideas and map out anything. Convert your brainstorming sessions into mind maps and track progress across projects. Taskade is your creative canvas for dynamic workflows, like the art of origami.
The next generation of team collaboration.
Share here, there, and everywhere. Shareable links make it easy to send projects for review, invite others into your workspace, or hop on a real-time chat and video call with stakeholders anywhere.
Unlimited Sharing
Easily share projects with guests, clients, and teams to chat and collaborate seamlessly across all devices. Experience real-time synchronization with Taskade, ensuring your team stays in sync on the Web, Mobile, or Desktop app!
Unlimited Team Collaboration
Effortlessly manage multiple projects and teams with our secure, compartmentalized workspaces. Adapt to any team structure, be it an in-house or client accounts. Customize workspaces to keep everyone in sync with advanced permissions and multi-workspace support.
Unlimited Video Chat & Meetings
Elevate your team and client meetings with integrated video conferencing. Collaborate in real-time, sharing your screen and ideas while keeping everyone on the same page.
🤖 Meet Your New Superpower: AI Agents!
Hey there! 🌟 Ever wished for a super-smart buddy who's always there to help? Enter Taskade AI Agents. They're here to revolutionize your content creation, marketing efforts, and workflow management. Whether you're flying solo or teaming up, Taskade AI Agents are ready to sprinkle some magic on your tasks.
🚀 For Personal Use
⚡️ For Team Collaboration

📝 Write, organize, and summarize notes with /summarize
📖 Outline articles, blog posts, and more with /outline
✍️ Improve your writing's clarity with /rewrite
💡 Brainstorm evergreen ideas using /brainstorm

📅 Draft high-level meeting agendas with /expand
🤝 Co-author documents in real-time
🌩️ Generate ideas during brainstorming sessions
🗺️ Build mind maps and flowcharts with a twist of AI
Join the Taskade AI Adventure!
⚡️ How to Chat with Taskade AI Agents
It's super easy! Just type a question or text, add one of the cool slash commands, and press ⌨️ Enter. Once the AI magic happens, click 'Insert' to add the generated text to your project. Want a quick menu? Press ⌨️ Space at the start of a task. Voilà!
🤖 /assistant: Opens up the AI Assistant menu.
🟤 /subtask: Creates subtasks for a parent task.
⚪️ /brainstorm: Unleashes a storm of fresh ideas.
🟢 /outline: Structures your document like a pro.
🔴 /expand: Adds depth and detail to your content.
🔵 /rewrite: Makes your writing shine.
🟠 /summarize: Condenses long content into snackable bits.
🟡 /ask: Gets answers from AI's vast brain.
🟣 /translate: Translates text into different languages.
🟧 /prioritize: Sorts tasks by importance.
🟩 /turn into action items: Extracts action steps from text.
🟥 /fix spelling and grammar: Polishes your text to perfection.
🤹‍♀️ Creative Ways to Use Taskade AI
Generate Document Outlines: Just type your topic + ⌨️ /outline.
Improve Your Writing: Want a persuasive tone? Type your text + ⌨️ /rewrite.
Find Information: Curious about the moon's distance? Ask with ⌨️ /ask.
Brainstorm Ideas: Need article ideas? Type your topic + ⌨️ /expand.
Summarize Content: Turn long notes into short summaries with ⌨️ /summarize.
Create Meeting Agendas: Organize a 15-minute meeting plan with ⌨️ /expand.
Think Visually: Use Mind Map view and ⌨️ /expand to visualize ideas.
Automate with AI Templates: Create or use our free AI templates.
🤔 Who Are AI Chat Personas?
Imagine chatting with a tech lawyer, a financial advisor, or even a standup comedian! Chat Personas are AI's way of making conversations fun and relatable. Choose a persona, and let's chat!
💡 Curious? Visit 💬 Taskade AI Chat to dive deeper.
🌍 Dive into the World of AI Personas
From a startup tech lawyer to a life coach, Taskade AI has a persona for every need. Whether you're seeking legal advice, fitness tips, or a good laugh, our AI buddies are here to help!
Start Chatting with Taskade AI!
Supercharge your workflow with
Taskade AI.
Automate 700+ tasks across marketing, sales, support, HR, startups, and agencies. Generate streamlined workflows, spark creative ideas, automate tasks, and chat with AI in every project. Embrace the future of productivity with Taskade, the AI-powered workspace for modern teams.